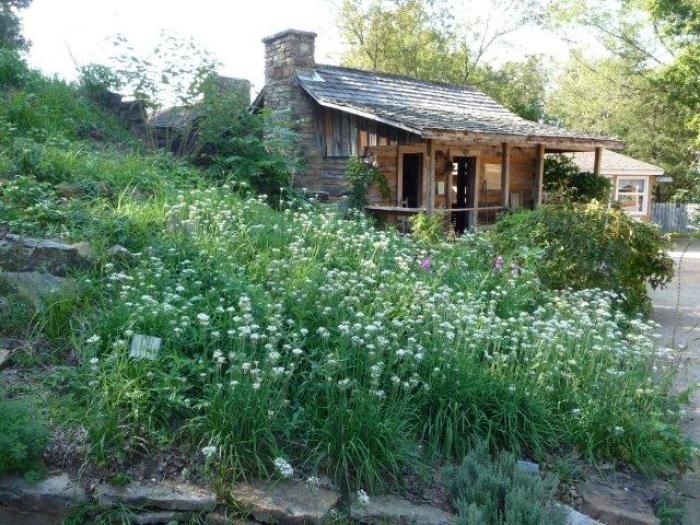 It is time to celebrate the fall harvests at festivals across the nation. This year, September 23 is the fall equinox: a time when day and night are equal in length—both 12 hours. Now we are headed into shortening days and longer nights. This is the seasonal rhythm that we go through every year; the end of summer allows us to say farewell to hot weather and welcome fresh air and cooler temps. It also signals the slowdown of garden produce—it is a time to be thankful for a bountiful harvest—and make ready for the cold weather to come. Since the weather is cooler, we are wanting to eat heartier dishes, such as Baked Red Cabbage with Spices.
I am writing from Mountain View, Arkansas, where we are getting ready for the annual Herb Harvest Fall Festival (September 30 to October 1, 2011) at the Ozark Folk Center. For the past few years the theme has been countries around the Mediterranean, where many of our grey and green herbs originated. This year we celebrate the herbs, foods and culture of Israel, Syria, and Lebanon. You can check out the schedule for the two-day event, as well as the menu for our Sumptuous Herbal Supper (which is sold out with a wait list!). The Skillet Restaurant and the Ozark Unit of the HSA put on an amazing shindig featuring seasonal herbs and produce. The cabbage recipe is one that I created for part of our Mid-Eastern Mediterranean lunch on Saturday.
We have many wonderful speakers coming to do programs. Jo Ann and Jigs Gardner are coming from the Adirondacks to speak on "Gardens of Use and Delight" and "Solomon's Garden: The Biblical Roots of Holy Land Flora". I am excited to meet them since I have all of her books. Local butterfly expert Lori Spencer will speak on "Concerning Butterflies: What is in a name?" and gardening buddies Kathleen Connole and Paul White will inspire us with "Creating the Garden of your Dreams in the Ozarks". Mary Nell Jackson is driving from Texas to tell us about "The Secrets of Saffron" and head gardener and herbalist at the OFC, Tina Marie Wilcox will inform us about "Calamus, an Herb of the Middle East and the Ozarks". I will be doing cooking demos both days—Friday is "Capturing the Essence of Roses" featuring our upcoming herb of the year for 2012—and Saturday is "The Mid-Eastern Mediterranean Table".
If you can't make it to this event, find something local since there are garden festivals happening everywhere. Keep next year in mind when we travel to North Africa and Egypt! Meanwhile, get out there and gather the garden harvest, visit your local farmers' market and celebrate fall!