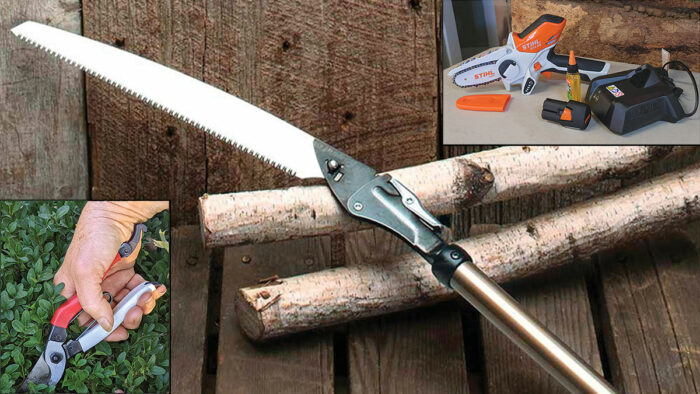 These small pruners go easy on your hands
There are many great bypass pruners on the market, but I had carpal tunnel surgery years ago, and my hands tire easily when using many standard options. The model 101 bypass pruners from Okatsune are only 7 inches long and weigh about 6 ounces; they are specifically meant for smaller hands, and I find them less stressful on mine. (For larger hands, check out the model 103 and 104 pruners). These super-sharp pruners fit in cramped spaces, and I have used them to cleanly cut branches up to 1 inch in diameter. The robust latch, which is located at the base of the handle, is designed to be operated with one hand. My biggest complaint with other pruners is that the latch can slip and lock up the blades. These pruners do not have that problem.
Source: amazon.com
Price: $30
Marti Neely, FAPLD, owns and operates Marti Neely Design and Associates in Omaha, Nebraska.
---
This small trim saw has a big reach
I've always been frustrated by those higher branches that traditional loppers can't quite reach. Pole saws are often used in these situations, but they can be cumbersome to maneuver. The arborist folding and extending trim saw from Garrett Wade is my pick for those just-out-of-reach pruning needs. When folded, this tool is only 24½ inches long, but once the blade is extended you have a 53-inch reach. That length is perfect when I'm cutting smaller branches directly overhead, and I use this saw often when dormant-pruning small ornamental trees. Sturdy and light, it can be used one-handed if necessary. The curved, 10½-inch, super-sharp blade is narrow enough to fit in tight spots and is designed for efficient cuts. It can be locked into different positions with a convenient aluminum thumb lever.
Source: garrettwade.com
Price: $89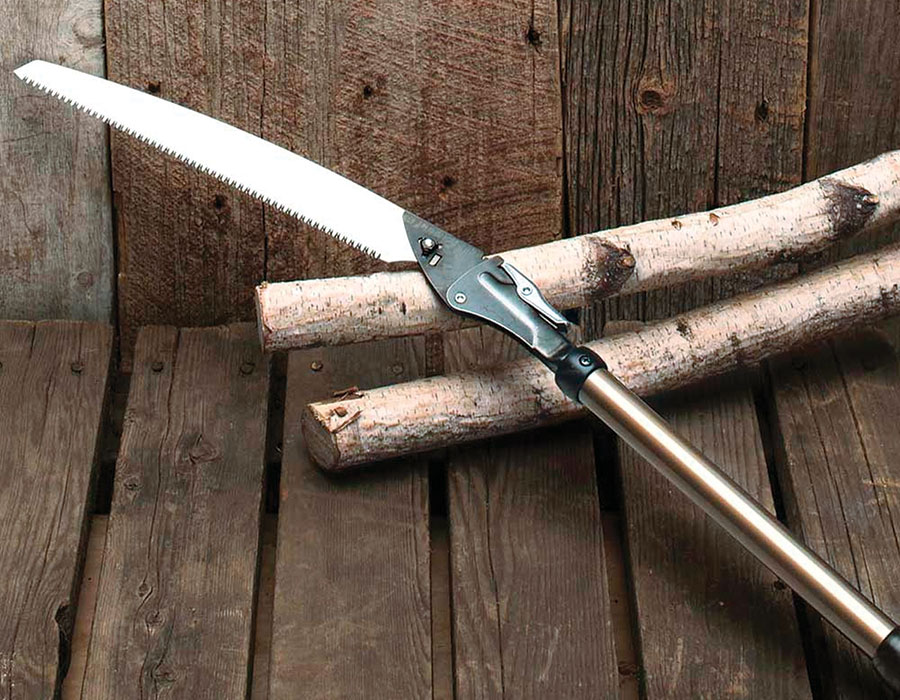 Mark Dwyer is garden manager for the Edger­ton Hospital Healing Garden and operates Landscape Prescriptions by MD in Wisconsin.
---
A chainsaw for those who don't like chainsaws
I have been pruning for a long time and am always looking for ways to make it easier. That's why I was happy to discover the Stihl GTA 26 garden pruner kit. For years I had used a cordless reciprocating saw to prune big branches and small trees. I needed two hands to use it, and I found that it was not very precise. This small chainsaw from Stihl has replaced my reciprocating saw. It's battery operated; without a traditional pull start, and with no gas to run out of, it's amazingly easy to use. The saw cuts sharply and quickly. You only need one hand to use it, so you can hold the branch with one hand while cutting with the other.
Source: chelfordfarmsupplies.co.uk (international shipping rates apply)
Price (tool only): $130
Price (tool with battery and charger): $170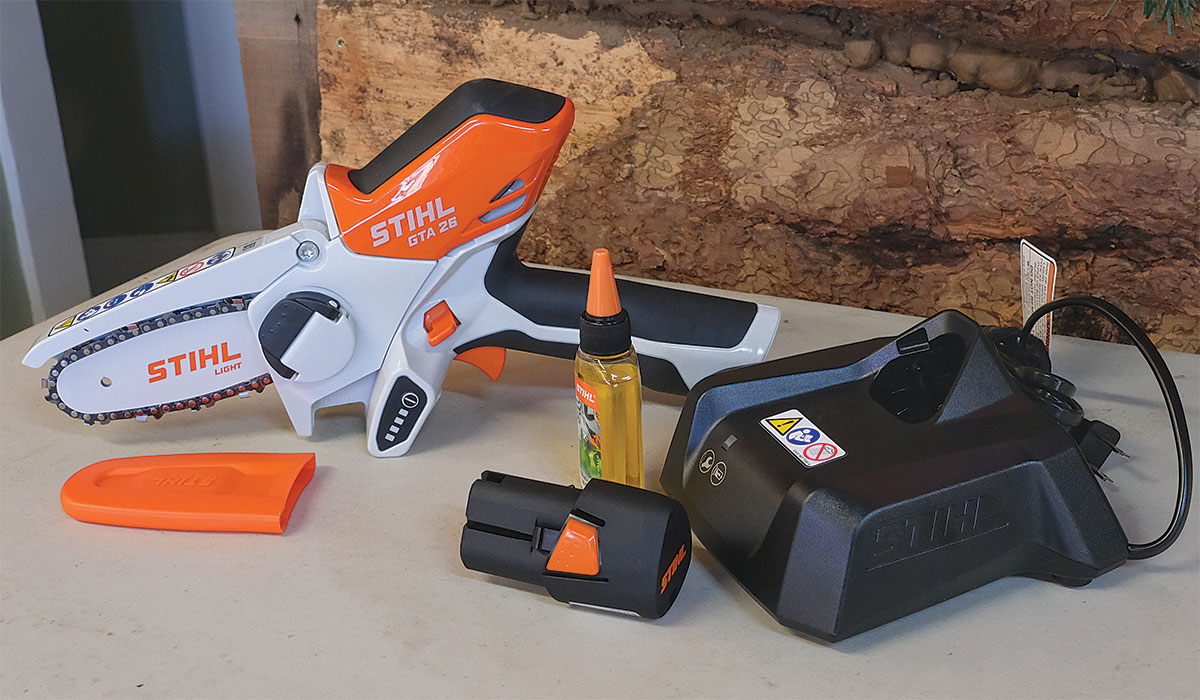 Susan Calhoun is the owner of Plantswoman Design in Bainbridge Island, Washington.
Dealers of Stihl USA products are prevented from selling their products online. To find your local Stihl dealer, go to stihlusa.com/locator.
---
Photos, except where noted: courtesy of the contributors