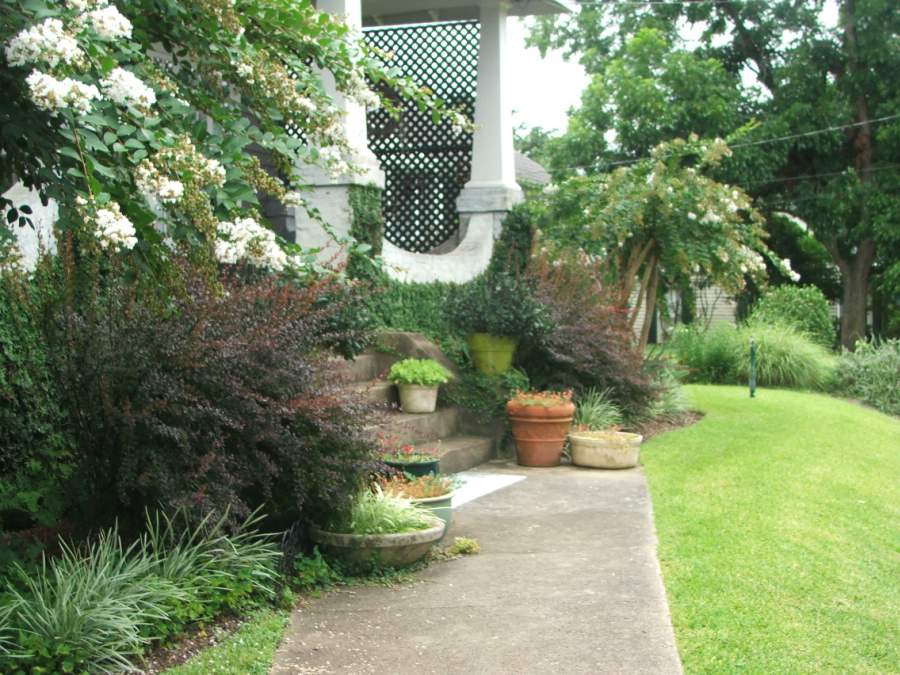 Today's photos are from Elizabeth in Natchez, Mississippi, who says, "Natchez is a beautiful little town on the bluffs of the Mississippi River. My three cats and I work the flower beds in my garden. Their work usually has to be removed." What a beautiful glimpse of your garden, Elizabeth–we need LOTS more! Please?
SEND ME PICS OF YOUR GARDEN, OR A GARDEN YOU'VE VISITED! Email me at [email protected]. Thanks! –Michelle
______________________________________________
Want to get the GPOD delivered to your inbox every morning? CLICK HERE!
Want us to feature YOUR garden, or a garden you've recently visited, in the Garden Photo of the Day? CLICK HERE!
Want to see every post ever published? CLICK HERE!
Want to search the GPOD by STATE? CLICK HERE!
And last but not least, Check out the GPOD Pinterest page, where you can browse all the post in categories…fun! CLICK HERE!