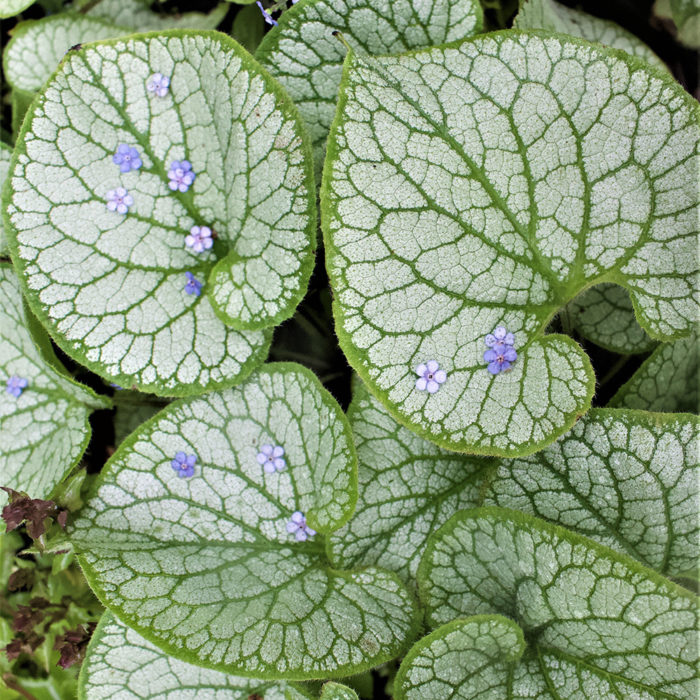 Soil is a complex mix of organic materials, mineral particles, living organisms, moisture, and chemical nutrients. Its texture and ability to support plant growth depends on the size of its mineral particles. Loamy soil is a well-balanced blend of sand, clay, and organic material and is favored by plants and gardeners alike for its airiness, perfect drainage, fertility, and workability. On the other hand, clay soil, which is composed of fine mineral particles, tight soil pores, and minimal organic material, is not as well loved by gardeners. I dealt with adobe soil, which has a high clay content, in my previous garden in east Petaluma, Sonoma County. This soil is slow to warm in spring. It sticks to shovels and shoes in wet weather, and cracks and crusts in dry weather. And to top it all off, it drains poorly all year long. These are qualities that often lead to root suffocation and death of susceptible plants.
The benefits of clay soil
Clay soil is not all bad news. Its excellent, year-round moisture-holding capacity is appreciated by many rugged, deep-rooted trees and shrubs once they've penetrated its density, and it is particularly beneficial to plant health because it has negatively charged mineral particles that bind to valuable, positively charged nutrients. Plus, if you ever need brick-making material or something to throw on the pottery wheel, you've got it right there in your own backyard!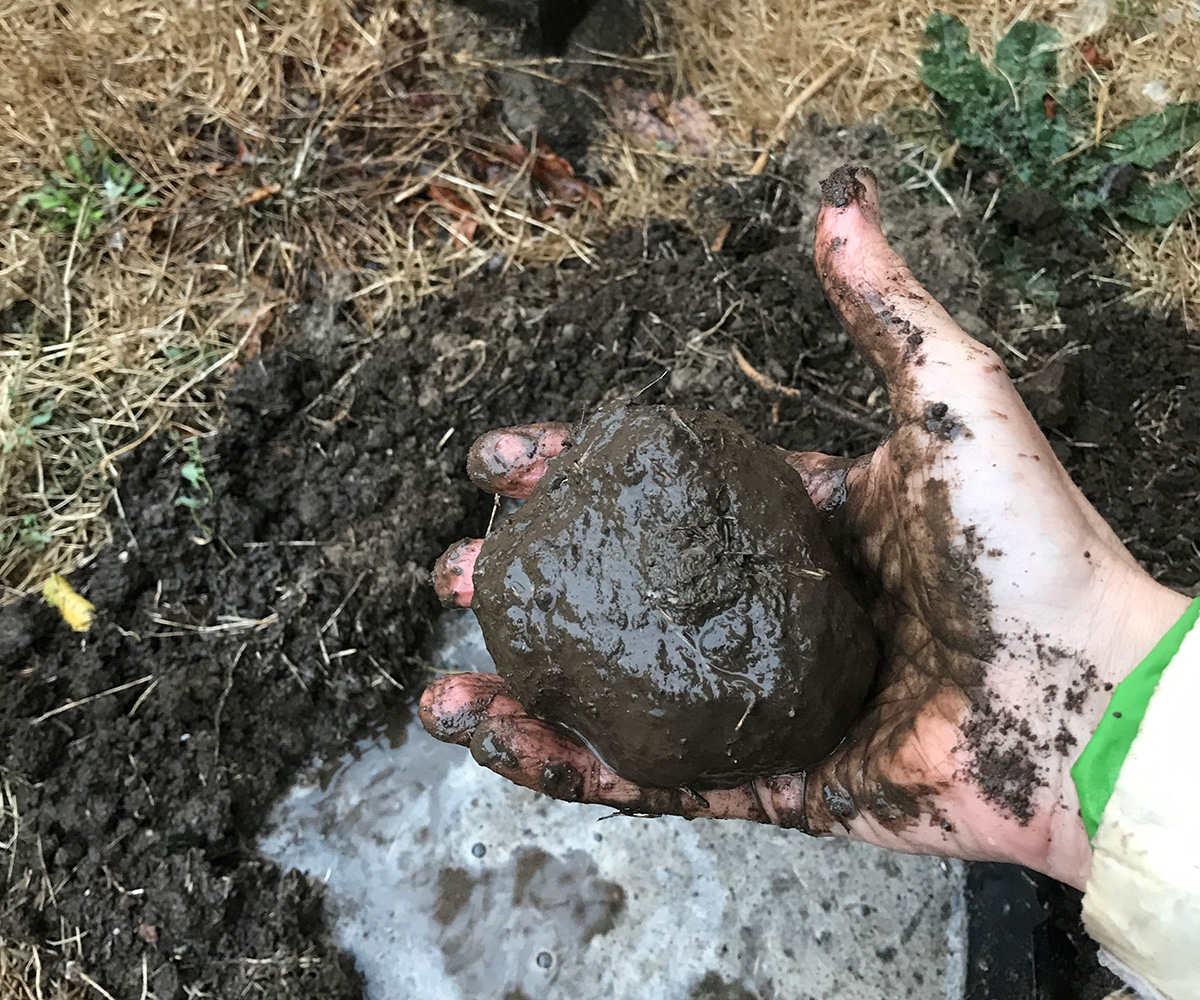 Techniques for improving drainage
Hoping to include drought-tolerant plants in your design but worry that heavy soil makes it impossible? Berms, mounds, and raised beds are excellent solutions. Just be sure to make them high enough to guarantee that the lowest roots of your drought-tolerant plants are never underwater, even in the wettest winters.
Or better still, improve your soil's structure, drainage, and fertility by digging in a 6- to 8-inch-deep layer of organic materials (compost or well-aged manure) to a depth of at least 1 foot. Your garden bed might be a little taller initially, but it will settle as soil microorganisms work to break down the newly incorporated organic matter. Keep your soil fluffy with further additions of compost throughout the year.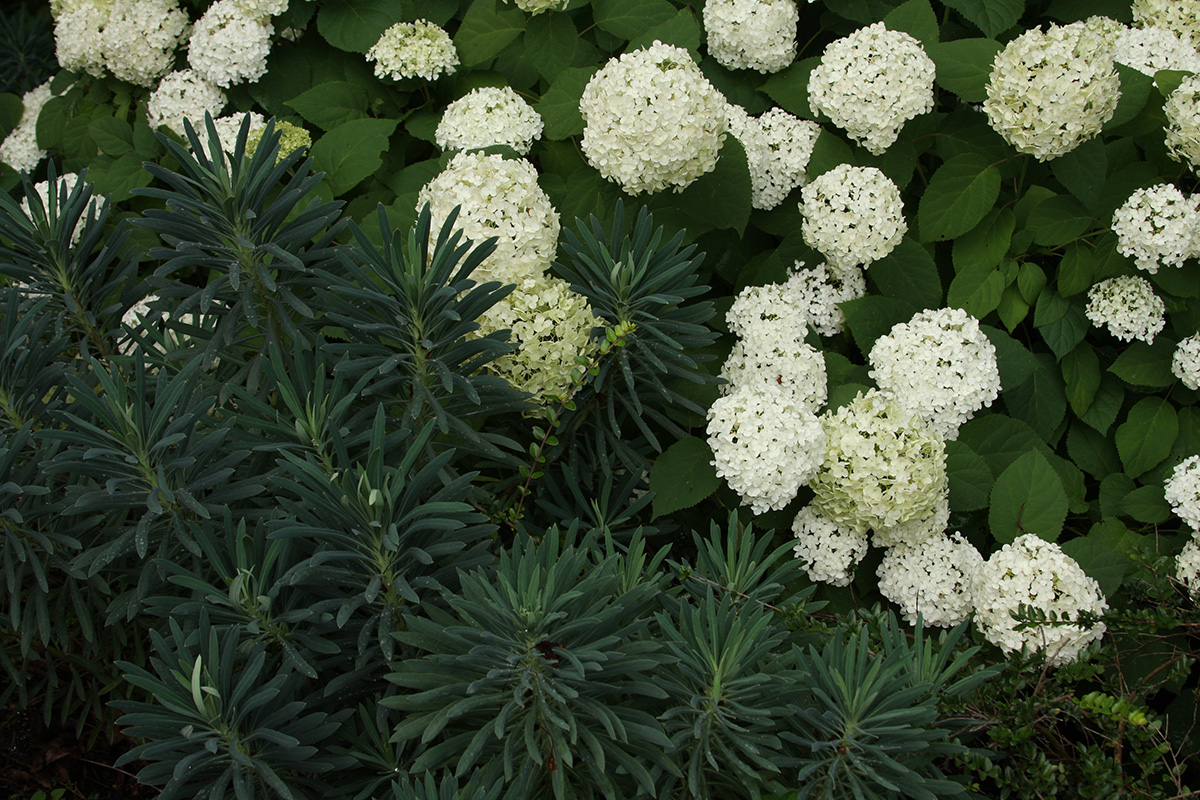 Growing clay-tolerant plants
There are many naturally clay-tolerant plants to choose from. Here are some common clay-tolerant shrubs:
Barberries (Berberis vulgaris, Zones 3–8)
Hydrangeas (Hydrangea spp. and cvs., Zones 4–9)
Lilacs (Syringa spp. and cvs., Zones 3–8)
Flowering currants (Ribes sanguineum, Zones 5–9)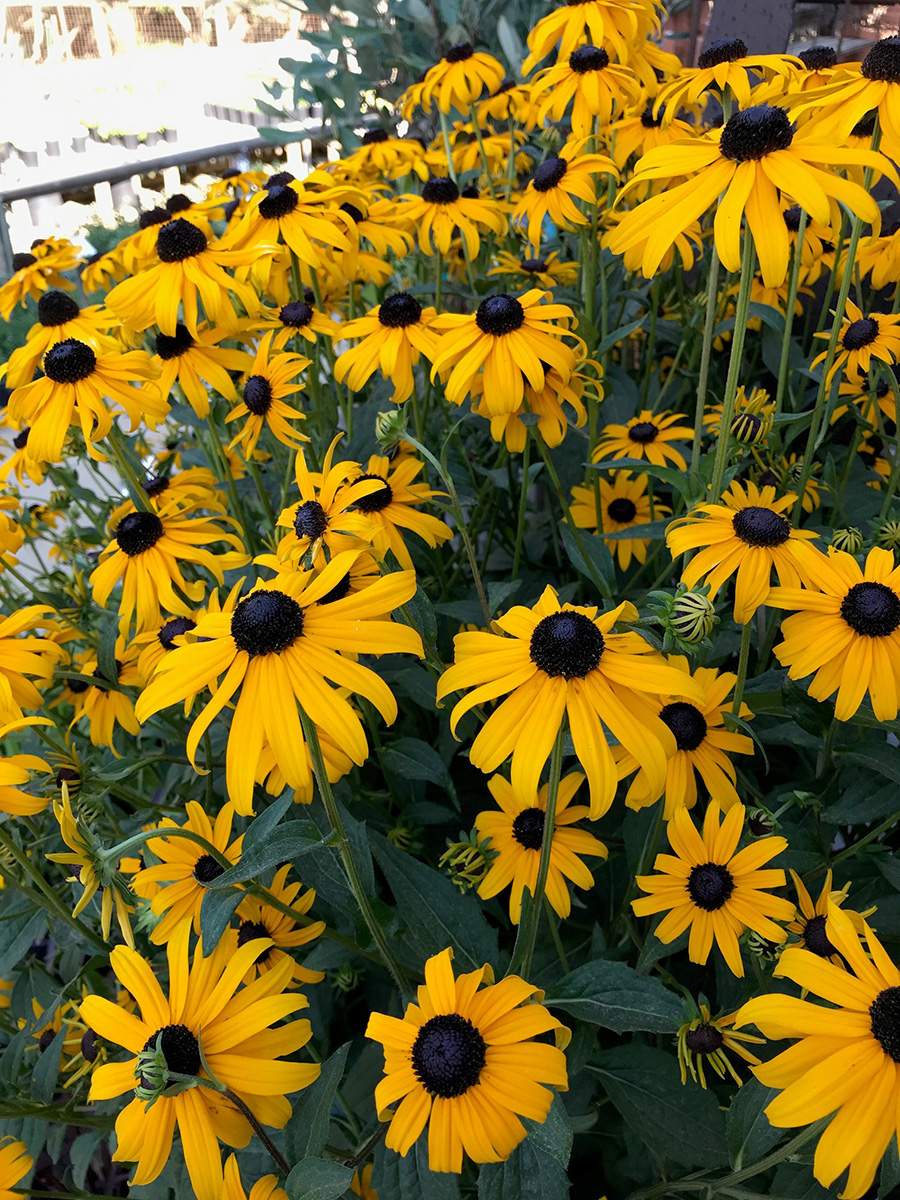 Need colorful fillers for your beds and borders? Here are some common clay-tolerant perennials:
Coneflowers (Echinacea spp. and cvs., Zones 3–9)
Black-eyed Susans (Rudbeckia spp. and cvs., Zones 3–11)
Geraniums (Geranium spp. and cvs., Zones 4–8)
Hostas (Hosta spp. and cvs., Zones 3–9)
Heuchera (Heuchera spp. and cvs., Zones 3–8)
Yarrow (Achillea spp. and cvs., Zones 3–9)
Daylilies (Hemerocallis spp. and cvs., Zones 3–10)
African daisies (Osteospermum spp. and cvs., Zones 10–11)
If you're looking for something a little more unusual, my own personal favorites are the outstanding performers below. Each of these plants remains remarkably unfazed by sticky winter globs and rock-solid summertime shovel-busting clay soil. Here are some standout clay-tolerant perennials.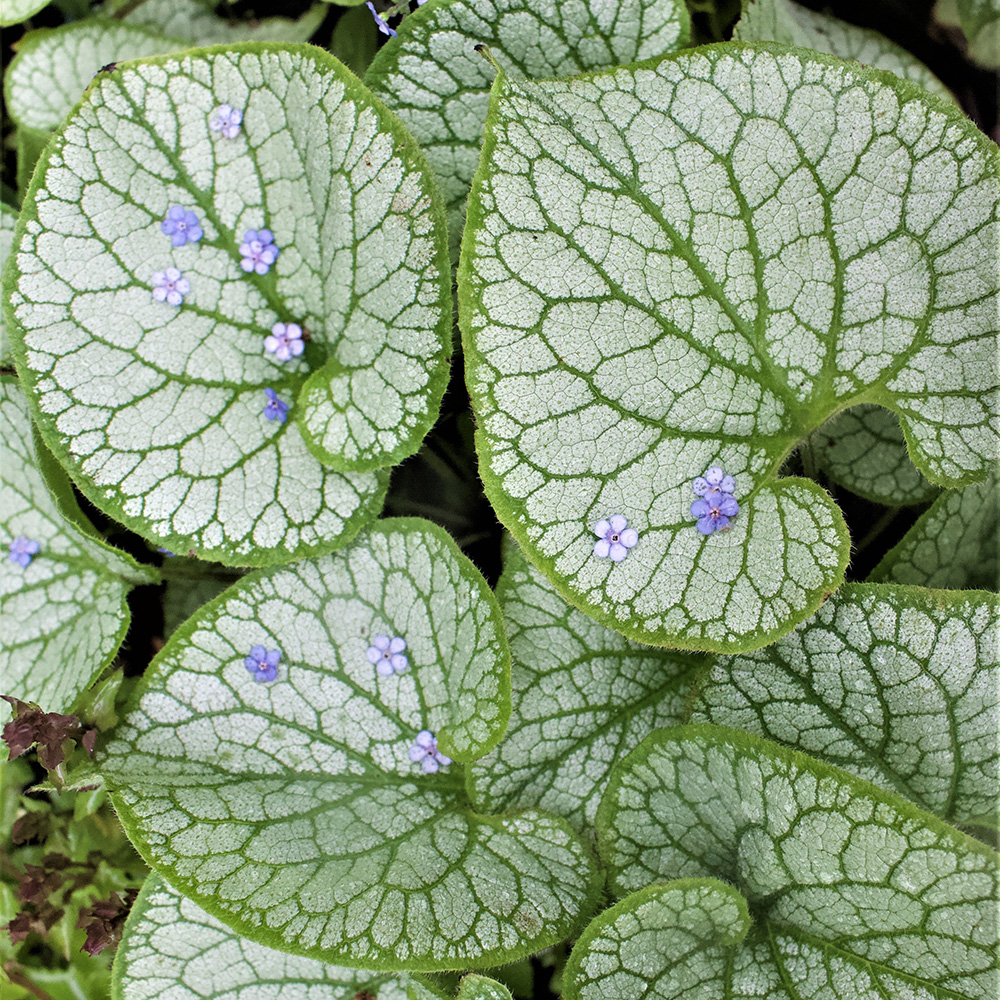 'Jack Frost' brunnera
Brunnera macrophylla 'Jack Frost', Zones 3–9
The silver leaves of 'Jack Frost' brunnera are intricately veined with a bright green coloration, casting a silvery glow on shadier spots in the garden and remaining stunning all year long. In spring, airy sprays of cornflower-blue flowers adorn the frosty foliage. Plant in afternoon shade, irrigate regularly during drier months, and watch it mature to 24 inches tall (in bloom) and 32 inches wide. This brunnera is easy to maintain; just tidy it up in spring, removing crispy, dead foliage, and deadhead spent flowers as needed. It will self-seed, naturalizing nicely with time.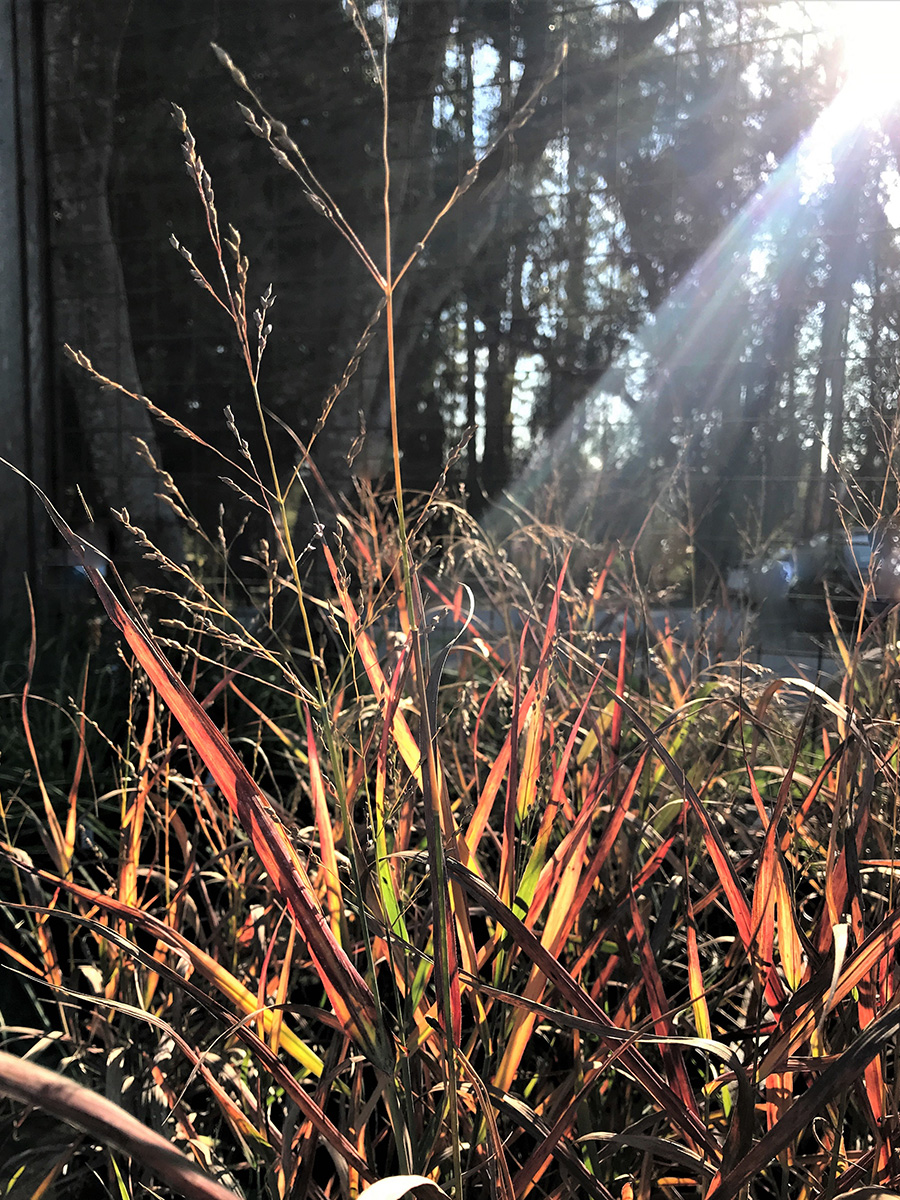 'Hot Rod' switchgrass
Panicum virgatum 'Hot Rod', Zones 4–10
Add texture and a vertical boost to a sunny perennial bed with this colorful, upright bunch grass. Emerging in fresh, sea-green hues in spring, each graceful blade takes on a burgundy blush in summer that intensifies to deep purple by fall. Feathery flower panicles also make a fall appearance, becoming showy seed heads by November and tasty forage for overwintering birds. Drought-tolerant and fast to establish, this rugged perennial grass reaches 3 to 4 feet high and 2 to 3 feet wide in a single season, going dormant in late fall yet remaining attractive all winter long. Cut back to 3 to 4 inches high in early February.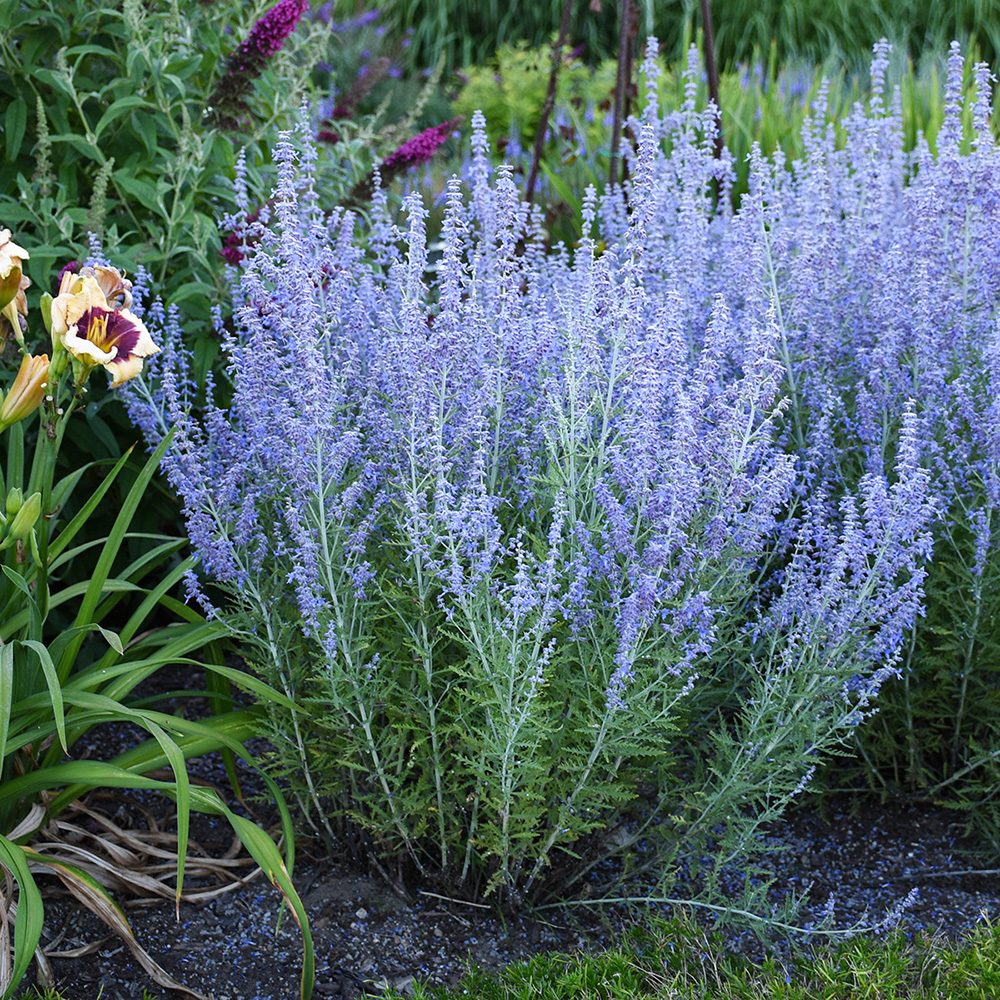 'Blue Jean Baby' Russian sage
Salvia yangii syn. Perovskia atriplicifolia 'Blue Jean Baby', Zones 4–9
If space is limited, this early blooming, shorter Russian sage is a fabulous choice at just 2 feet tall and wide. As tough as the original and just as showy, its bushy, silver-green foliage is topped by a spectacular cloud of lavender-blue blooms from midsummer through fall. Adored by pollinators yet ignored by rabbits, deer, and gophers, 'Blue Jean Baby' loves the heat, so plant it in full sun, and water lightly but regularly during hot summer months. It looks spectacular mass-planted and is easy to maintain. Just clean it up in spring as new growth is just beginning to emerge, cutting it back to 8 to 12 inches high.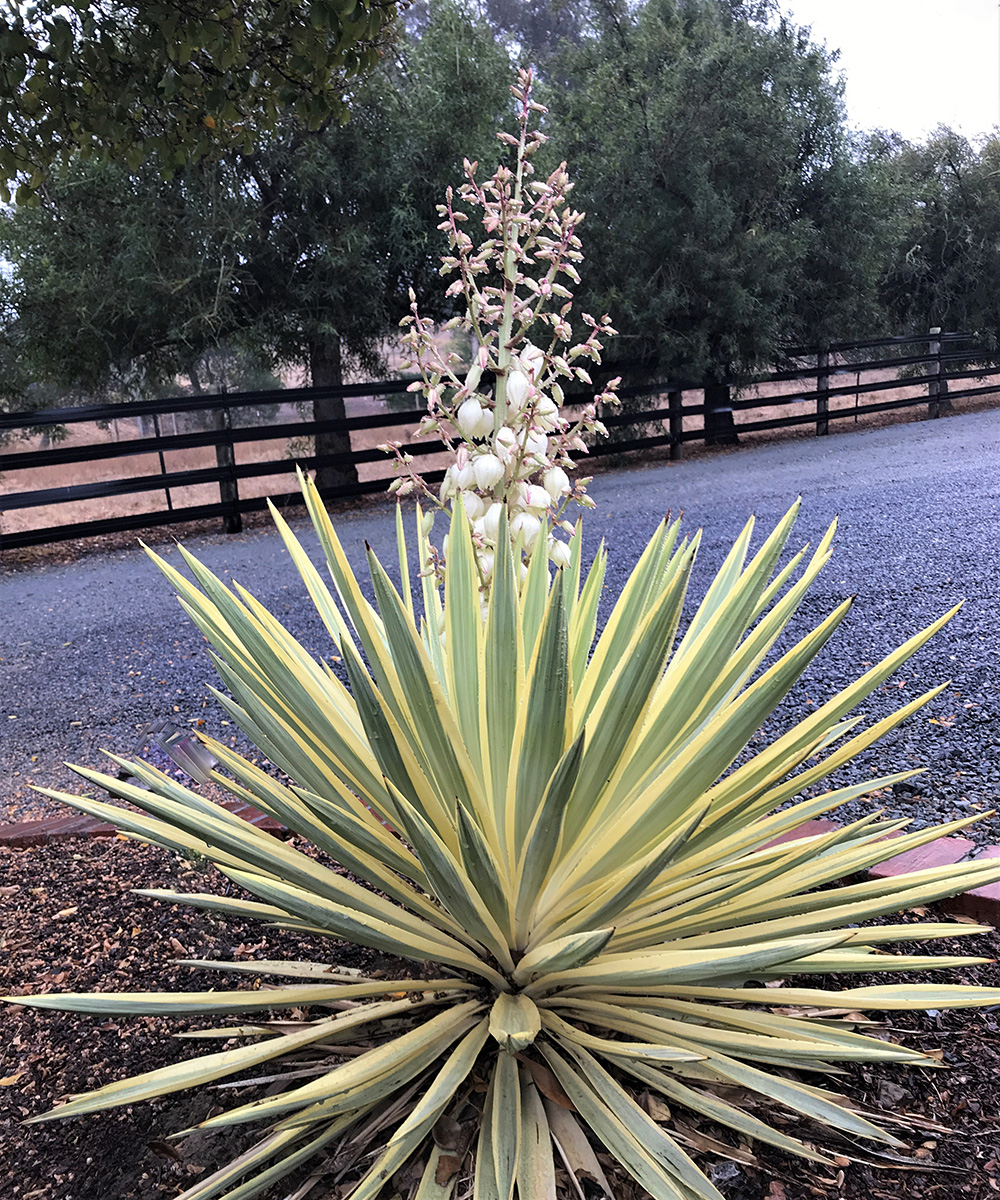 'Bright Star' yucca
Yucca gloriosa 'Bright Star', Zones 7–10
Need a succulent fix? Unlike most succulents, this rugged, highly ornamental yucca is surprisingly tolerant of heavier soils. A dramatic addition to any sunny border, 'Bright Star' yucca is a fast-growing, tightly symmetrical whorl of brightly variegated 3-foot long, swordlike leaves. Each one is edged with gold and tapers to a dangerously sharp point. In late summer, deeply pink, pendulous buds are borne aloft foliage on tall flower spikes, opening up to long-lasting, sweetly fragrant ivory blooms—much to the delight of local hummingbirds! Drought tolerant and pest-free (except for gophers, so protect if necessary), 'Bright Star' grows 3 to 4 feet tall (5 feet tall in bloom) and 3 to 4 feet wide. It's super easy to care for; simply remove spent flower stalks when bloom time is over.
—Fionuala Campion is the owner and manager of Cottage Gardens of Petaluma in Petaluma, California.