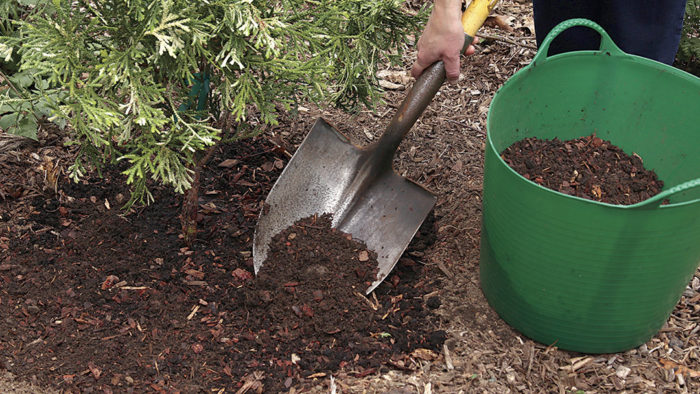 A conifer can be a substantial garden purchase, so think ahead and be strategic when choosing and planting one. Here are some things to consider:
Conifers are a long-term investment. These plants are very rugged—they are all basically some species of forest tree. Many cultivars will stay small and may grow for several years or even decades with little to no maintenance.
Most conifers need well-drained soil that's rich in organic matter. Some sand or gritty soil mixed with generous quantities of bark is my favorite mix. Stay away from "potting soil," which does not drain well and becomes "sludgy" over time. You should also avoid peat moss, which will often cause root rot. I have found that coarse bark has "anti-root rot" qualities and will not become anaerobic over time.
If you have the option of making a raised bed, you will be happy you did. Most conifers appreciate the improved drainage that a raised bed provides.
You can choose a growth rate that suits your needs. When selecting a conifer for your space, it is helpful to know the terms used to describe conifers' rates of growth.
Miniature conifers grow less than 1 inch per year. A typical miniature will be 10 inches tall or less at 10 years and twice as wide.
Dwarf conifers grow between 1 and 6 inches per year, with most in this group reaching 2 to 6 feet tall in 10 years.
"Intermediate size" refers to conifers that grow 6 to 12 inches per year, with most being 6 to 15 feet tall.
Large conifers grow more than 12 inches per year, the majority reaching 15 feet tall or greater.
---
Photo by Carol Collins.
Excerpt from the article An Inspiring Design for Continuous Color from the January/February issue of Fine Gardening magazine (No. 179).