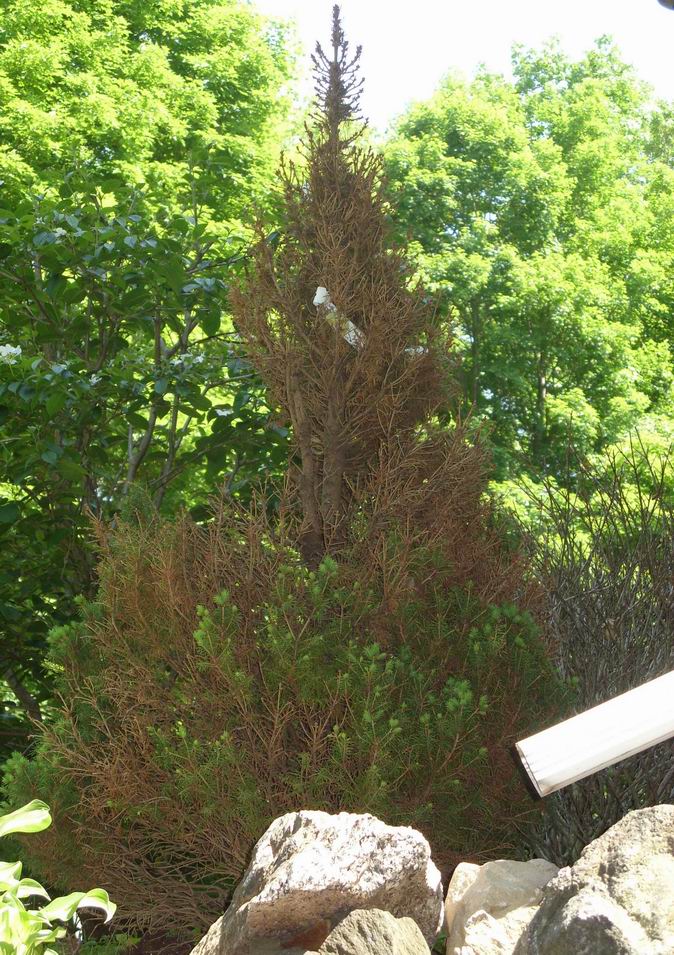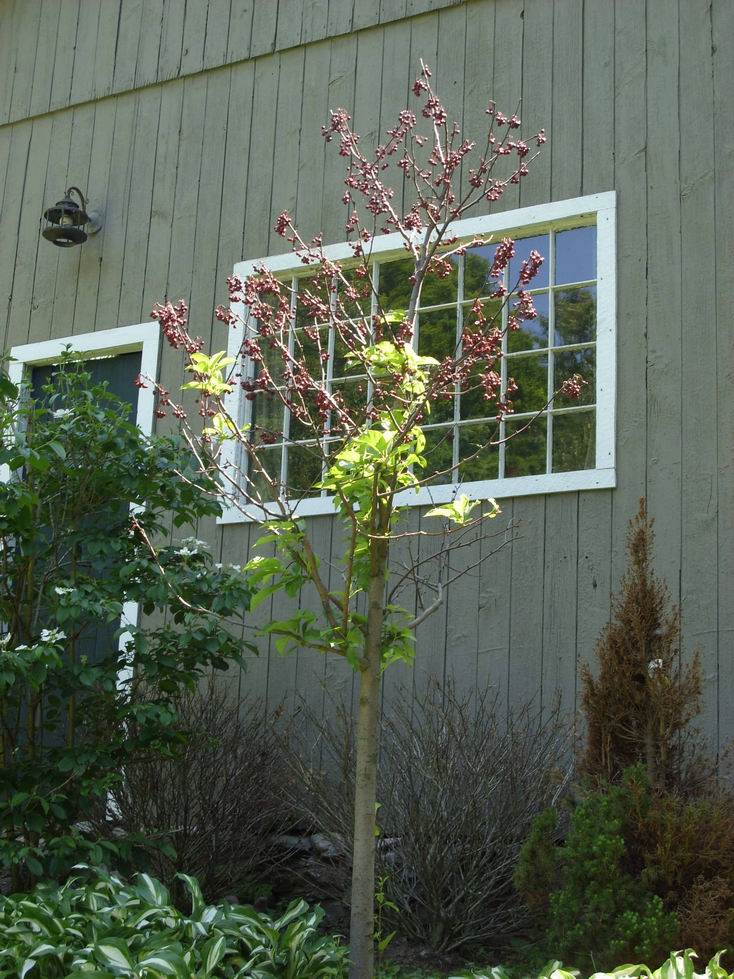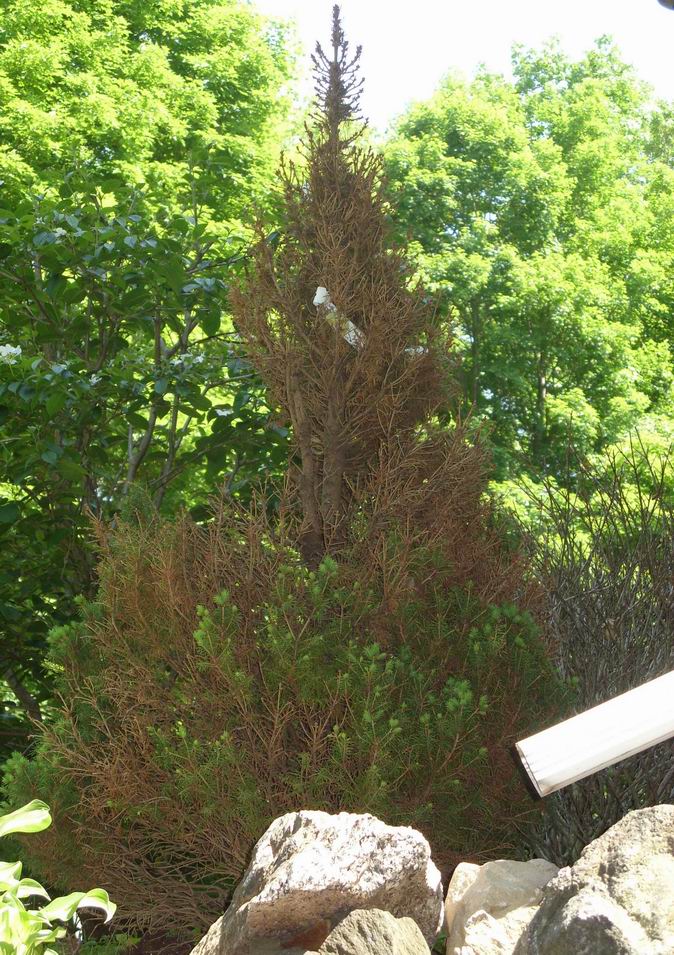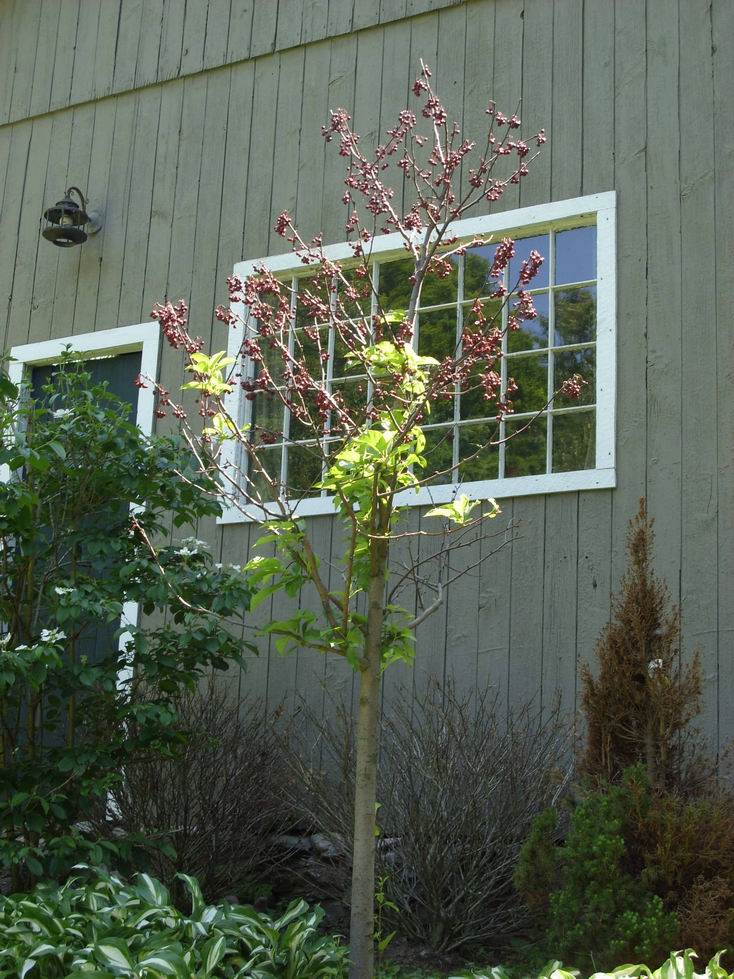 Have you been out to your favorite nursery lately? Are they having amazing sales on the plant material that is leftover? Yep–I know. I almost found myself buying a car-load of plants just the other day. The weather here in the East isn't that chilly yet–and I figure I can still plant at least until the ground freezes, right?
Technically, yes. But are all those good deals too good to be true? According to our art director here at Fine Gardening, you should think twice before paying one dime for end-of-the-season discount plants. She and her husband invested a significant chunk of change in several large trees and shrubs at the end of last year. And as you can tell from the photos in this blog, their purchases didn't look so great by spring. Although this was a reputable nursery, they were unwilling to refund any of her money. Here are some reasons why you should think twice about buying those bargain basement plants:
1. These are most likely plants that have been sitting around all year, and have suffered months of neglect. Even the most diligent nursery staff lets container plants dry out and go without fertilizer every now and then.
2. Many neglected plants don't show signs of stress until months later. In the case of conifers, it can sometimes be an entire year before the needles start dropping.
3. Fall sales often mean "FINAL SALE" in nursery-speak. Even if you water, fertilize, and baby the plants with the utmost care–nurseries won't reimburse you one dime for purchases made after a certain date. Read the fine print of all promotional fall sales and don't be afraid to ask what the return policy is for end-of-season merchandise.
Even during a so-called Indian summer, plants will only have a few weeks to get established before cold temperatures set in. So, if you decide to take advantage of some of those fall-deals, make sure you're prepared for some of the plants to die and for others to look pretty rough the next year.