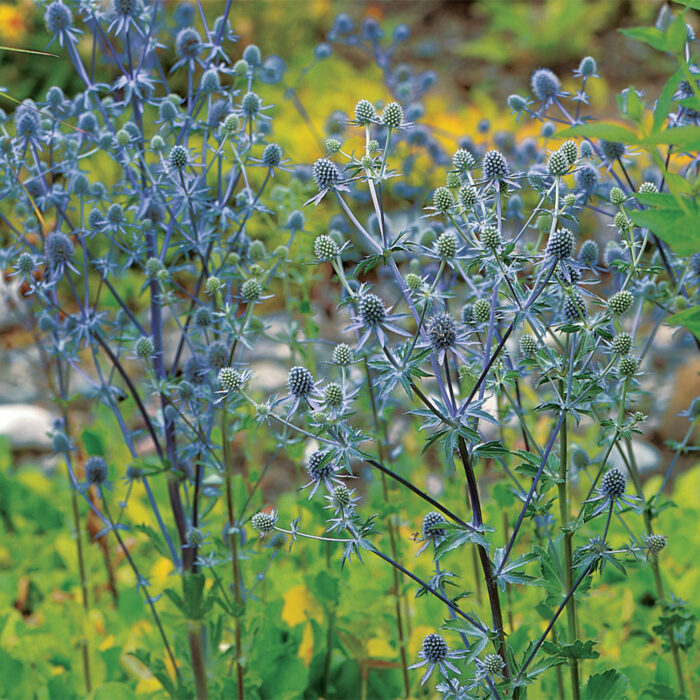 Like many people, I periodically enjoy scrolling through social media to admire gardens. It's a wonderful way to get a quick dose of beauty and to discover new plants. During my scroll some time ago, I paused on a photo of an otherworldly looking flower. It was visually coarse yet elegantly poised on supportive stems. I assumed that the architectural flower and iridescence were merely Photoshopped triumphs. I later learned I had seen the real deal—a glimmering variety of perennial sea holly (Eryngium planum spp. and cvs., Zones 5–9). This particular cultivar is called 'Blue Glitter', and I was eager to see it in person.
As its common name indicates, this plant prefers conditions that you'd find seaside: sunny spots with sharply draining soil. This makes it an eclectic solution to some tricky planting locations. It does best up to Zone 8; however, it will adapt to Zone 9 as long as the conditions are dry.
The spiky pincushion flowers appear in summer and are regarded for their unique silvery bracts. They make interesting cut flowers and dry beautifully. The blooms also attract pollinators and are resistant to pests, diseases, deer, and rabbits.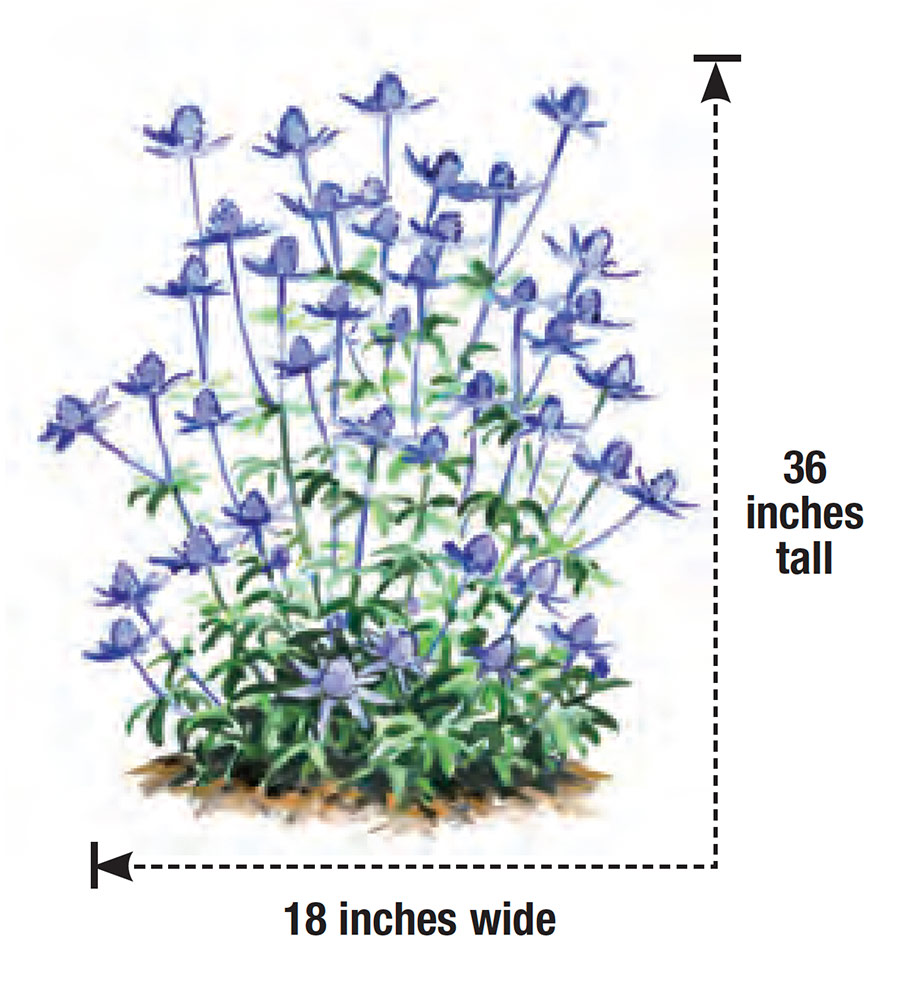 The highly structural stems reach maturity by their second year and make a nice addition to a formal or naturalistic garden. When I finally did see 'Blue Glitter' in person, it was in a prairie garden near a nature center, thriving along the broad side of a building. Not surprisingly, a drift of this sea holly is an arresting sight, glittering in both texture and color with a metallic shine present in the light green new growth as well as the aged blue-green leaves later in the gardening season. 'Blue Glitter' can be cut back hard in late fall or left for winter interest. The flower heads turn almost black and are dramatic against a snowy backdrop and with dormant ornamental grasses. Whether you are looking for structure, color, or a distinctive flower, this plant has a lot to offer.
'Blue Glitter' sea holly
Eryngium planum 'Blue Glitter'
Zones: 5–9
Conditions: Full sun; dry, sandy, well-drained soil
Native range: Europe, Asia
---
Maci Nelson is a landscape designer in Shaker Heights, Ohio.
Illustration: Elara Tanguy
Sources