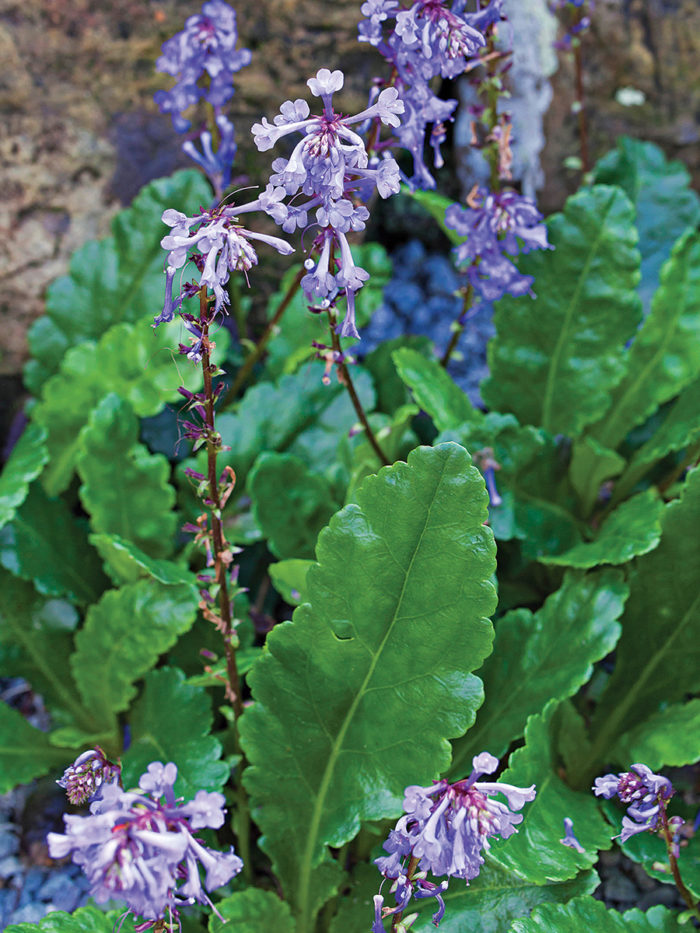 It's a bit of a mouthful to pronounce, but this little charmer will soon have you calling it "Wulfy, my little Liebchen." The genus Wulfenia is in the Plantaginaceae family, which includes Penstemon and the familiar weed Plantago. This hybrid between Wulfenia orientalis and W. baldacci was found by the late German botanist and alpine gardener Wilhelm Schacht, who gave the plant, and the name, to his friend Professor Schwarz. And the professor, we're sure, was honored to have such an amazing plant as his namesake.
You can expect nice clumps of evergreen foliage whose gently scalloped margins add considerably to its appeal. But the long spring-flowering season of blue blooms is why you grow this shade-loving perennial. The small blue flowers gather on the lower half of the slightly curved 8-to- 12-inch stem and are a custom fit for our overwintering Anna's hummingbirds. The blue color gives some punch to the shade garden and mixes well with many more familiar shady perennials. No diseases or pests—not even the slugs and snails that thrive in the shade garden—seem to bother this plant.
One cool feature that we can only attribute to hybrid vigor is that this plant develops rosettes of foliage on the old flower stem. Don't be in a hurry to cut back the stems of spent blooms, as this aerial display of miniature plants is quietly appealing. Reinforcing the "slow gardening" approach, these plantlets can be removed when fully developed and treated like easy-to-root cuttings. Let's face it—you are going to want a bunch of this beauty, even if you are a collector who gardens in drifts of one.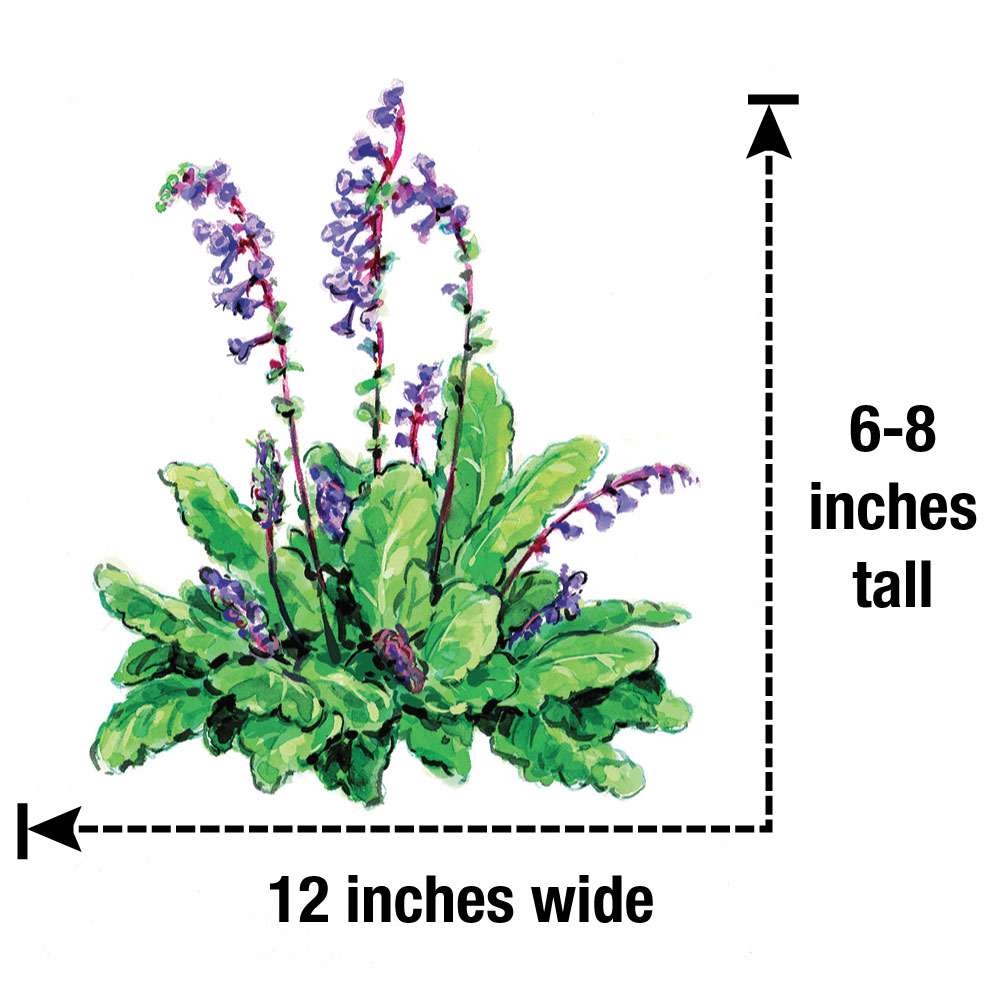 Wulfenia
Wulfenia × schwarzii
Zones: 5b–9
Conditions: Full to partial shade; moist soil
Native range: Europe
---
—Kelly Dodson and Sue Milliken grow some of the coolest plants on the planet at Far Reaches Farm in Port Townsend, Washington.
Illustration: Elara Tanguy
Sources