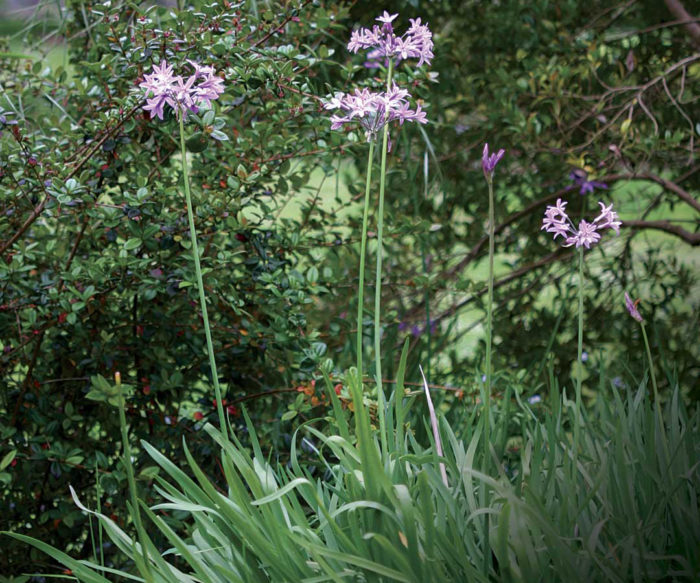 Best Fragrant Perennials – Southern Plains

Mexican mint marigold
Name: Tagetes lucida
USDA Hardiness Zones: 8 to 11
Size: 18 to 24 inches tall and wide
Conditions: Full sun to partial shade; well-drained soil
For those who liked licorice candy as a child, this tender perennial will bring back memories with its subtle anise scent. Also known as Spanish tarragon, Mexican mint marigold shines in the late-summer/early-fall garden with its fragrant foliage and small, bright yellow flowers. Irrigate it regularly as it's getting established and then you can enjoy its drought-tolerant nature. And because it's an herb, use the leaves in tea or garnish salads with the edible flowers.
Spider lily
Name: Hymenocallis liriosme
Zones: 7 to 10
Size: 2 feet tall and 18 inches wide
Conditions: Full sun to partial shade; moist to wet soil
If you're looking for a showy tropical flower with a sweet scent, spider lily is your plant. This bulbous perennial is a member of the amaryllis family, with summer-blooming flower stalks that grow up to 2 feet tall over short clumping foliage. The white flowers have a spiky, spidery appearance—hence, its common name. This plant is a dramatic addition to a garden, but don't let it dry out; spider lily demands consistently moist—even wet—soil to perform at its best.
Society garlic
name: Tulbaghia violacea
zones: 7 to 10
size: Up to 2 feet tall and wide
conditions: Full sun to partial shade; well-drained soil
While some people find the scent of society garlic more akin to skunk odor, many others find it delightful. What almost everyone seems to agree upon is that it serves as a great "fill" plant with evergreens and flowering perennials. Its foliage looks like chives with slightly broader leaves, and all parts of the plant are edible—from the bulbs and leaves to its flowers. Small lavender blossoms appear in midspring to early summer.
Sweet almond verbena
Name: Aloysia virgata
Zones: 8 to 11
Size: Up to 8 feet tall and 4 feet wide
Conditions: Full sun; moist, well-drained soil
Gardeners looking for a large herbaceous perennial with a far-reaching, sweet-but-not-cloying fragrance should strongly consider sweet almond verbena. It features drought-tolerant, silvery gray foliage and white blooms that appear in midspring and stay until fall. The plant is a fast grower, and although it takes well to pruning and shaping, it's best to put it in a spot in your garden where it can have adequate space. Beware, though, if you have seasonal allergies: Its pollen might trigger your next bout of coughing or sneezing.