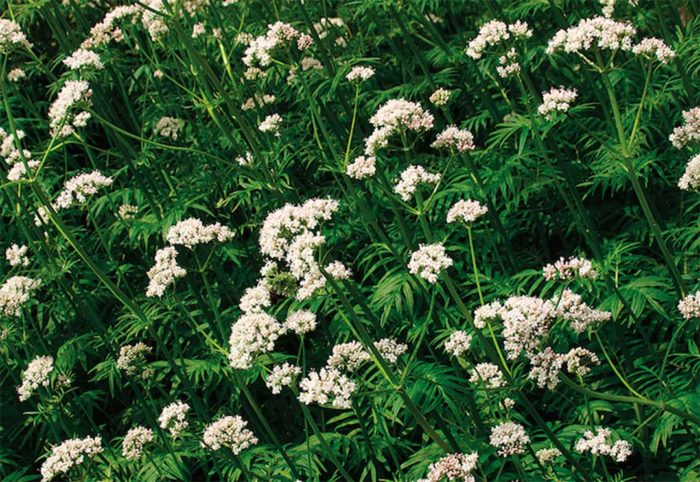 Best Fragrant Perennials – Southeast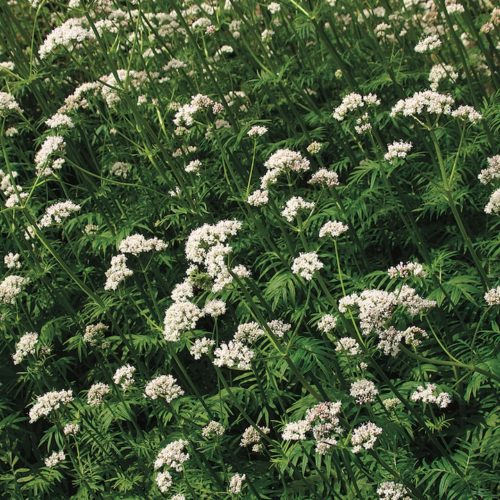 Garden heliotrope
Name: Valeriana officinalis
USDA Hardiness Zones: 4 to 9
Size: 4 to 6 feet tall and 2 to 3 feet wide
Conditions: Full sun to partial shade; consistently moist soil
Garden heliotrope has heads of white, sometimes pinkish, flowers and ferny foliage on tall sturdy stalks, which will create a strong vertical element in your mixed-border plantings. It
attracts bees, butterflies, and birds with its vanilla-scented flowers. An extract from the roots has been used since ancient Greek and Roman times as a treatment for insomnia, and in the 16th century, garden heliotrope flower extract was used as a perfume. This plant will readily self-seed, so deadhead spent flowers to control seedlings.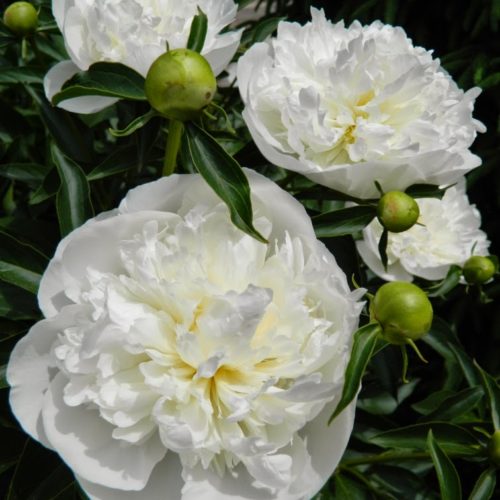 'Duchesse de Nemours' herbaceous peony
Name: Paeonia lactiflora 'Duchesse de Nemours'
Zones: 3 to 8
Size: 30 to 36 inches tall and wide
Conditions: Full sun to partial shade; well-drained soil
There is something romantic about the billowy, sweet-smelling flowers of a peony in the summer garden. This herbaceous peony has lovely, double white flowers that attract butter-flies and make great cut flowers. 'Duchesse de Nemours' is an old-fashioned standard that is trouble-free to grow, with no notable pests or diseases. Herbaceous peonies will die to the ground each year after the first fall frost; as the shoots emerge in early spring, stake the plant to support the heavy blossoms that appear in May.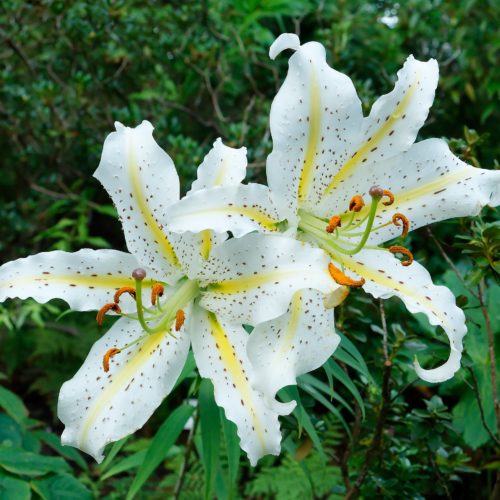 Golden-rayed lily
Name: Lilium auratum
Zones: 5 to 8
Size: 2 to 5 feet tall and 1 to 2 feet wide
Conditions: Full sun to partial shade; moist, well-drained soil
The flowers of this elegant lily have six white tepals, each with a central gold stripe, and are often speckled. A species lily from Japan, golden-rayed lily attracts bees, hummingbirds, and butterflies with its spicy fragrance in mid- to late summer. The tall stalks stand up to 5 feet tall and create an exclamation point in the landscape. Plants grown in partial shade benefit from staking as the stalks are a bit weaker than they would be in full sun. The bulb of the golden-rayed lily is eaten as a vegetable in Japanese cuisine.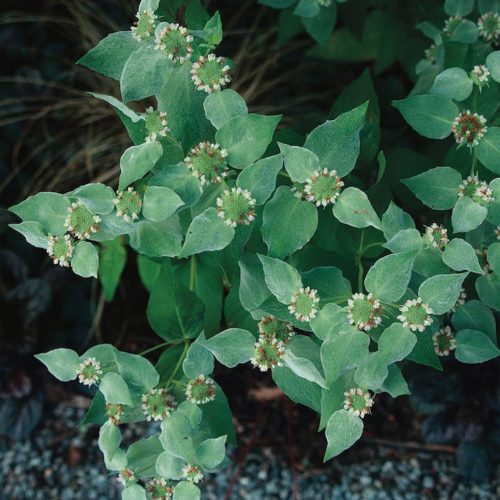 Short-toothed mountain mint
Name: Pycnanthemum muticum
Zones: 4 to 8
Size: 2 to 3 feet tall and wide
Conditions: Full sun to filtered shade; average to moist soil
Short-toothed mountain mint is a perennial that will bloom all summer, from June to August. The small white to pinkish flowers are relatively insignificant but are surrounded by showy silvery bracts, and will attract a large diversity of pollinators to your garden. My favorite thing about this plant is the delicate minty scent that persists in every part of the plant, from the leaves and stems to the seeds. Short-toothed mountain mint will grow under a wide variety of soil conditions, from well-draining to very moist soils. The plant is a vigorous grower, spreading by underground rhizomes, but it is fairly easy to keep under control by removing it by hand.