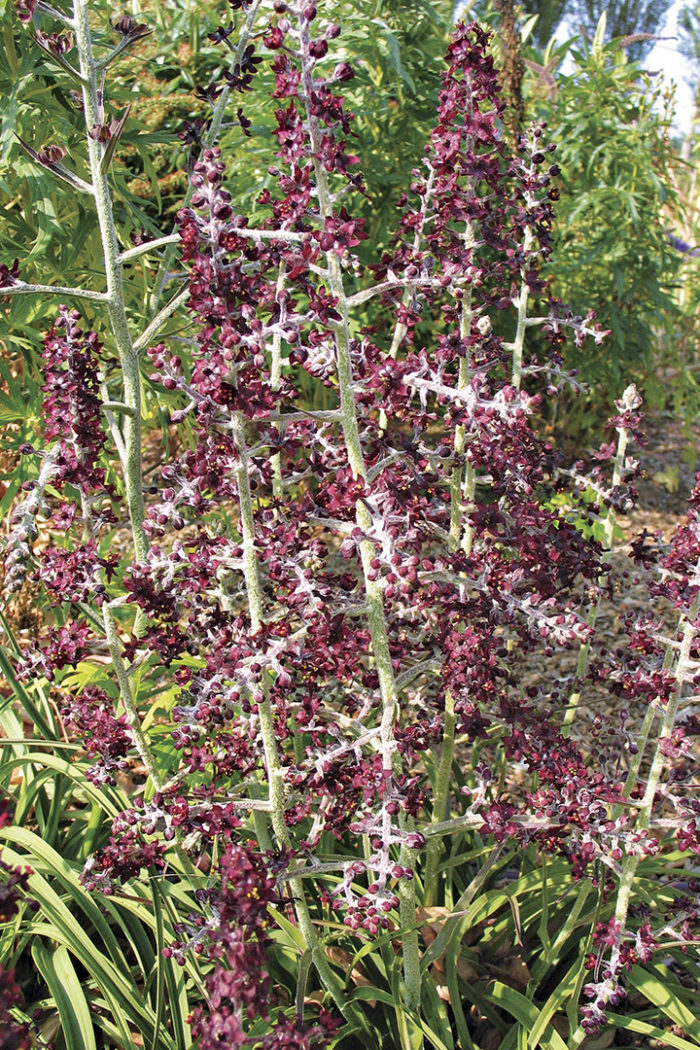 In its various linguistic derivations, formosa means "beautiful," which makes sense because the lovely Veratrum formosanum is endemic to Taiwan—formerly Formosa, the Beautiful Island. When a species name can double down by referring to geographic origin as well as appearance, you can just imagine the flood of dopamine running down our plant nerd pathways! Crug Farm Plants in Wales introduced this plant into cultivation from seed collected in 1993 on the high, cold ridges of a mountain in Taiwan. We were fortunate to receive seed from their collection shortly thereafter, and in 1994 we celebrated the first germinating seedlings in the United States. Virtually all of the dwarf veratrum in this country are derived from our early distributions of this collection.
The intervening years have not lessened our ardor for this mighty mite in a genus of statuesque species. While some of its cousins can reach 7 feet tall in flower, often taking more than a decade to do so, dwarf veratrum can flower in as little as three years from seed, with mature flower stems rarely exceeding 2 feet tall. Older clumps can have 20 or more flower stems. The narrow, grassy leaves form a dense, low clump from which arise the flower stems, which are coated in scurfy white fuzz that is supposedly there to keep fungal diseases at bay. In midsummer, the pale stems give the starry mahogany-purple flowers some extra visual pop while intensifying the rich, brooding color. The tan seed capsules that follow create their own visual interest, and they provide seeds for you to sow—because with this plant, you will want more.
This plant is poisonous, but then so are daffodils and other mainstays in the garden. It is safe to handle—just don't eat it! Interestingly, though, one of the toxic alkaloids found in this species has promising anticancer properties. Its toxicity makes it a perfect choice where deer are a problem, although, unfortunately, they haven't eaten it here yet.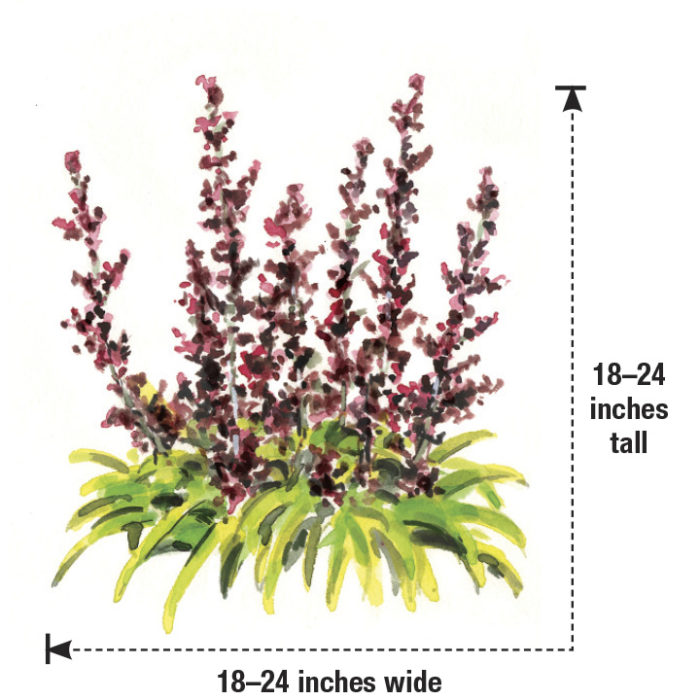 Dwarf veratrum (Veratrum formosanum)
Zones: 4–8
Conditions: Full sun to partial shade; moist, rich soil
Native Range: Taiwan
---
SOURCES
• Dancing Oaks Nursery, Monmouth, OR 503-838-6058; dancingoaks.com
• Far Reaches Farm, Port Townsend, WA 360-385-5114; farreachesfarm.com
—Kelly Dodson and Sue Milliken grow some of the coolest plants on the planet at Far Reaches Farm in Port Townsend, Washington.