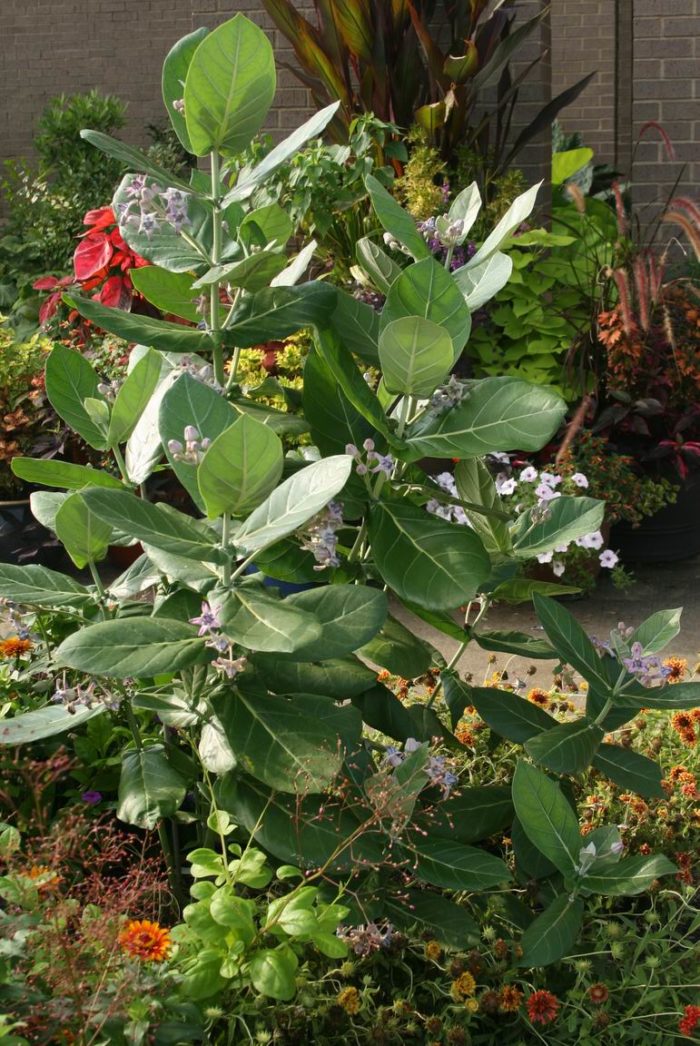 I ran into this plant (well, not literally…) at the University of Tennessee Research Center in Jackson a few years ago. I immediately thought it was a beefy asclepias. Close, but not quite! It's giant milkweed (Calotropis gigantea, USDA Hardiness Zones 10-11), also called crown flower. It's tropical, and not extremely hardy, so it was likely being grown as an annual here, along with golden jewels of Opar (Talinum paniculatum 'Aureum', annual) in one shot and with a shiny purple-leafed basil (Ocimum cv., annual) in the other. Its beefy leaves add great texture to an annual planting, and its lavender flowers are fascinating and beautiful. Yup, it's going on my shopping list.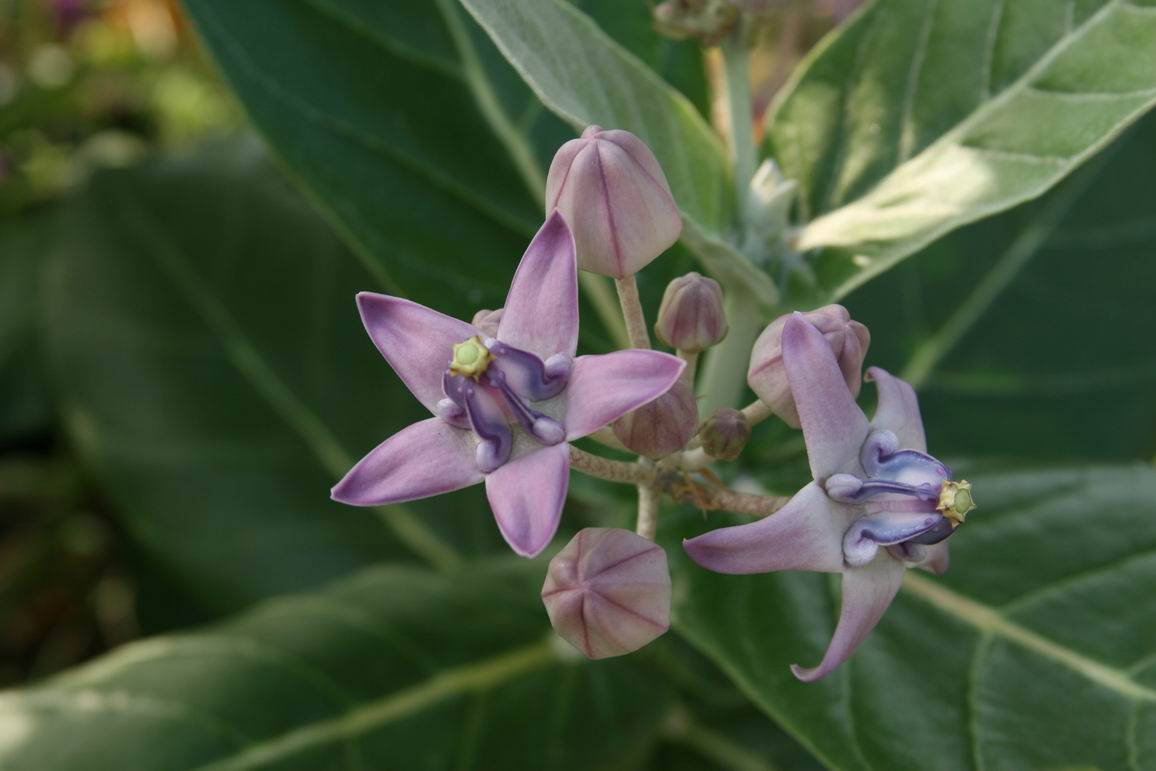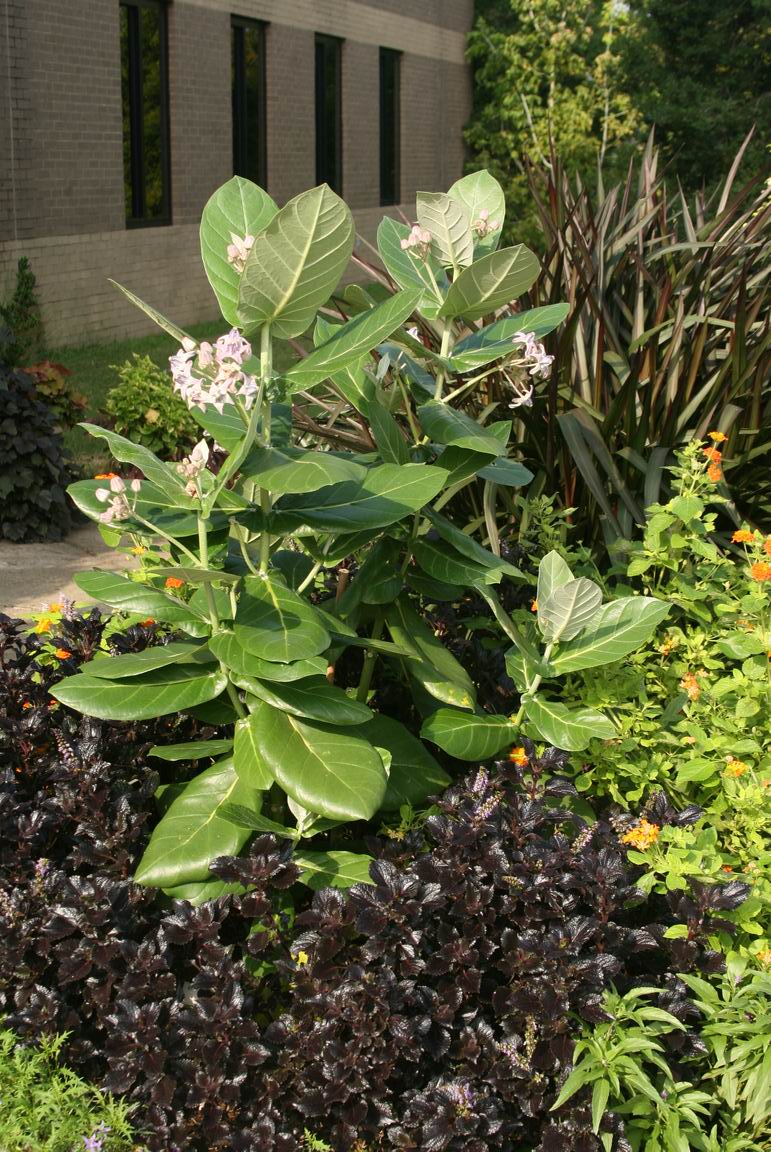 Welcome to the Fine Gardening GARDEN PHOTO OF THE DAY blog! Every weekday we post a new photo of a great garden, a spectacular plant, a stunning plant combination, or any number of other subjects. Think of it as your morning jolt of green.
Sign up to get new posts delivered to your inbox each morning so you'll always remember to take a look, or subscribe to our RSS feed. We look forward to sharing our garden travels with you.
READER PHOTOS: We love featuring your photos, too. If you think you have a photo that we should share on the Garden Photo of the day, email us. Send hi-res images if possible. We'll only respond if we plan to use your photo.