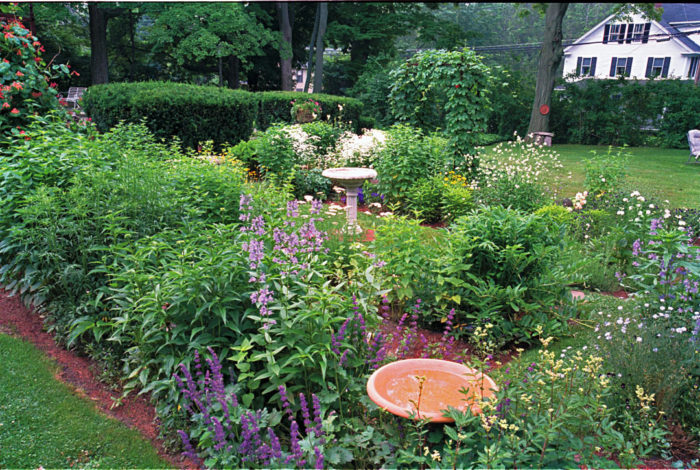 I consider myself extremely lucky. Not only do I love what I do for a living, but I also get to work at home. As an entrepreneur and a woman, my focus was to be at home to raise my daughter and to present her with a positive female role model. So when I started dreaming of my own herb business 14 years ago, I realized I could combine all my joys and my needs into one very personalized enterprise.
My business, Martha's Herbary, has many sides—cooking and herb classes, a retail store, and demonstration gardens. I knew the demonstration gardens would need thoughtful, creative planning because they would play many roles in the business. I needed a series of gardens that could be used for demonstration, for hands-on cooking classes, for my popular herb garden apprenticeship program, and for my customers. Seeing just how plants grow helps people to decide what their needs are for their own gardens.
As with most projects, what I set out to create is not exactly what manifested itself. Gardens have energy of their own, and once I started designing mine, they developed in different ways than originally planned.