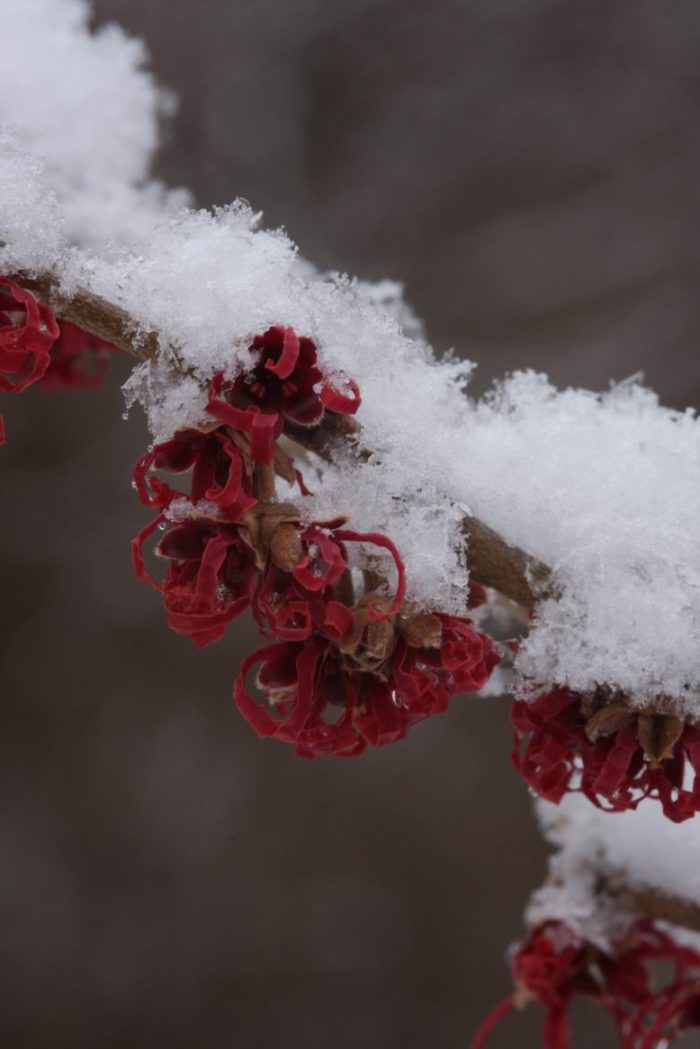 Today's Garden Photo of the Day is from Associate Editor Danielle Sherry. She says, "Despite the snowfall this past weekend in New England, my purple witch hazel (Hamamelis vernalis 'Purpurea', USDA Hardiness Zones 4-8) finally started blooming. The ribbonlike blooms were a bit darker this year–perhaps from the drought stress this past fall? Either way, when I woke up Saturday morning and peeked out the window to see the bush covered in purple fireworks, I ran out to take pictures–in my pajamas and muck boots. My neighbors definitely think I'm crazy."
Welcome to the Fine Gardening Garden Photo of the Day blog! Every weekday we post a new photo of a great garden, a spectacular plant, a stunning plant combination, or any number of other subjects. Think of it as your morning jolt of green.
Sign up to get new posts delivered to your inbox each morning so you'll always remember to take a look, or add us to your RSS feed. We look forward to sharing our garden travels with you.
If you think you have a photo that we should share on the Garden Photo of the day, email us. Send hi-res images to [email protected] with GPOD in the subject line. We'll only respond if we plan to use your photo.