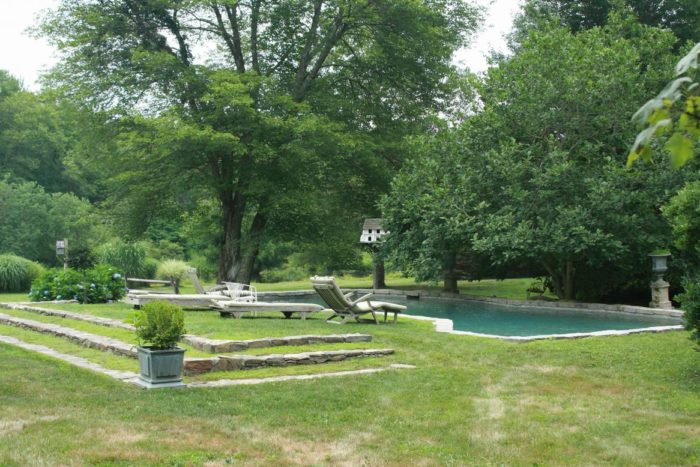 Here's an example of a pool that truly fits its surroundings. In this rural, natural setting, a bright turqoise patch of water with a wide, bright patio would have looked jarring and harsh. Instead, these homeowners looked to their surroundings for inspiration, installing a pool with a subdued interior color and mininal coping–just one layer of flat stones before it gives way to lawn. A series of short, low terraces leads down to the lawn by the house, and a magnolia tree hangs over the water, creating a little spot of leafy shade to rest under while swimming. This pool  was in the midst of a darned nice garden off a country lane in Roxbury, Connecticut.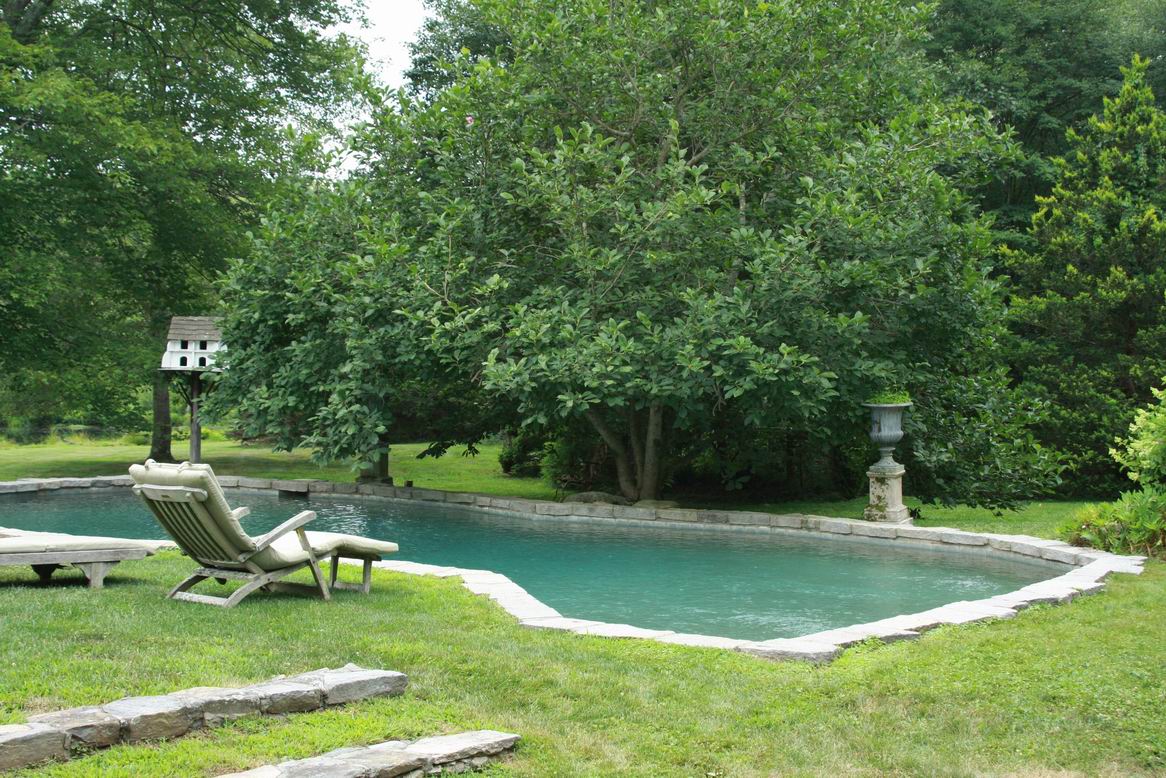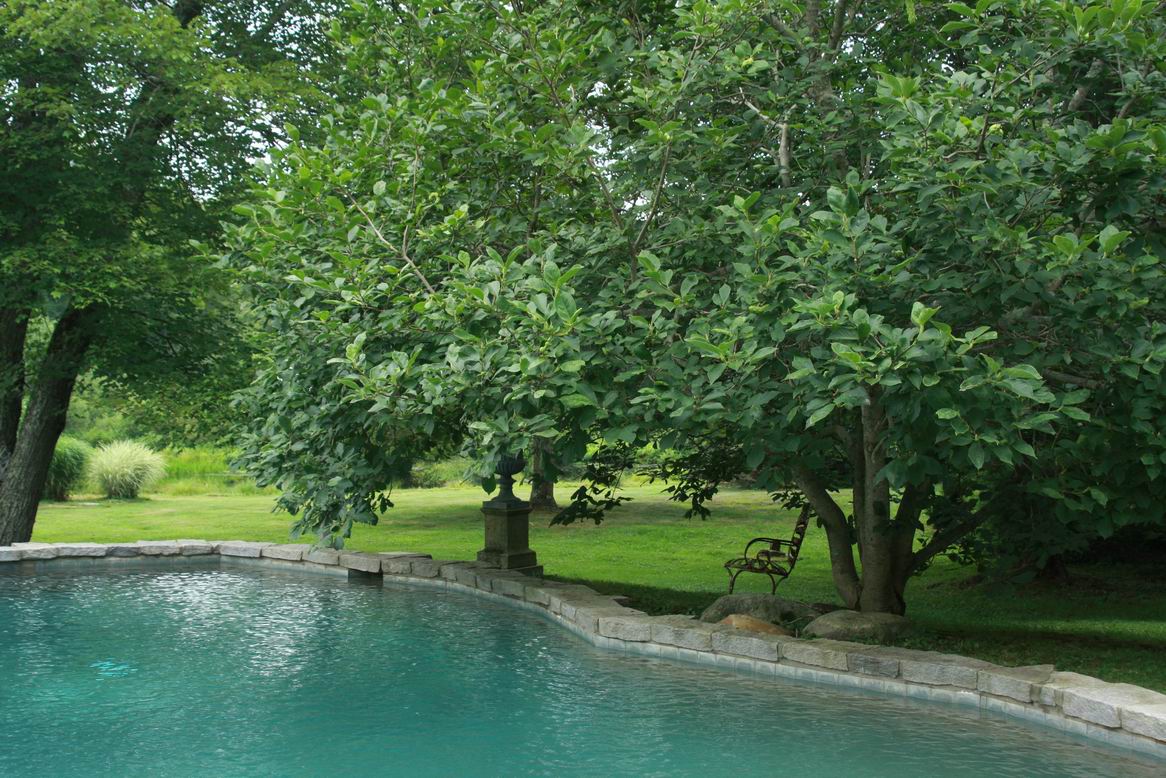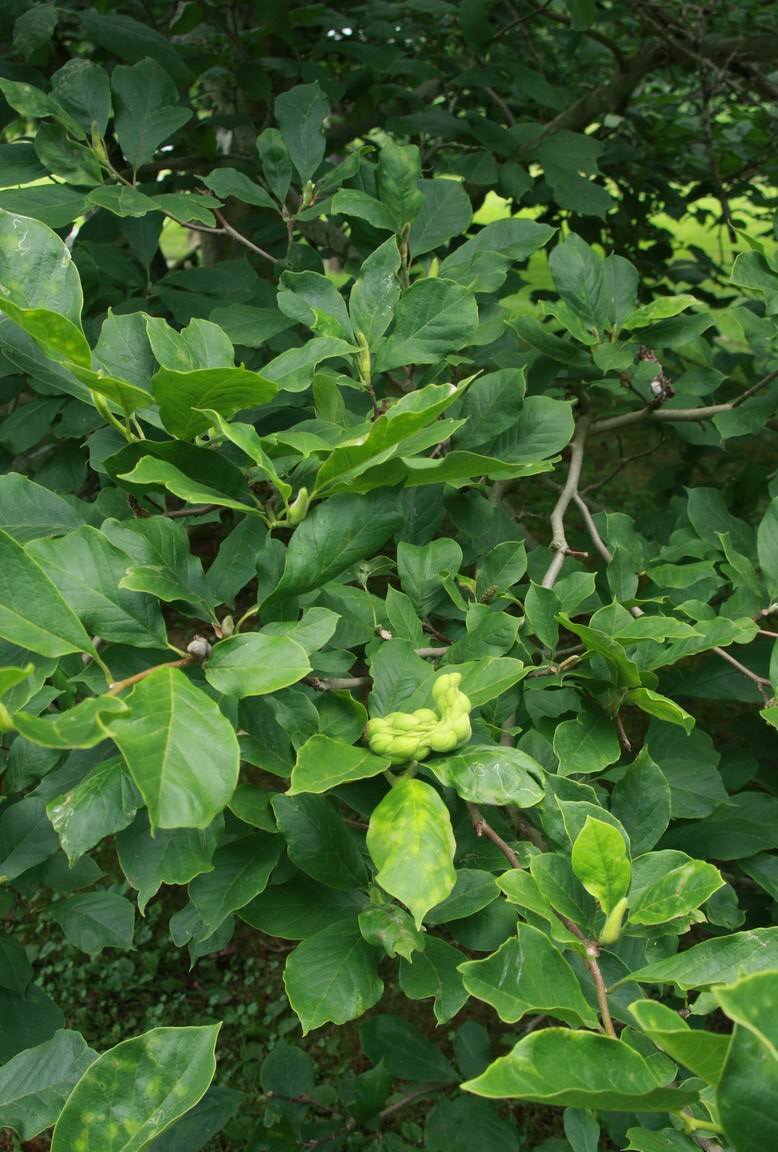 Welcome to the Fine Gardening GARDEN PHOTO OF THE DAY blog! Every weekday we post a new photo of a great garden, a spectacular plant, a stunning plant combination, or any number of other subjects. Think of it as your morning jolt of green.
Sign up to get new posts delivered to your inbox each morning so you'll always remember to take a look, or subscribe to our RSS feed. We look forward to sharing our garden travels with you.
READER PHOTOS: We love featuring your photos, too. If you think you have a photo that we should share on the Garden Photo of the day, email us. Send hi-res images if possible. We'll only respond if we plan to use your photo.