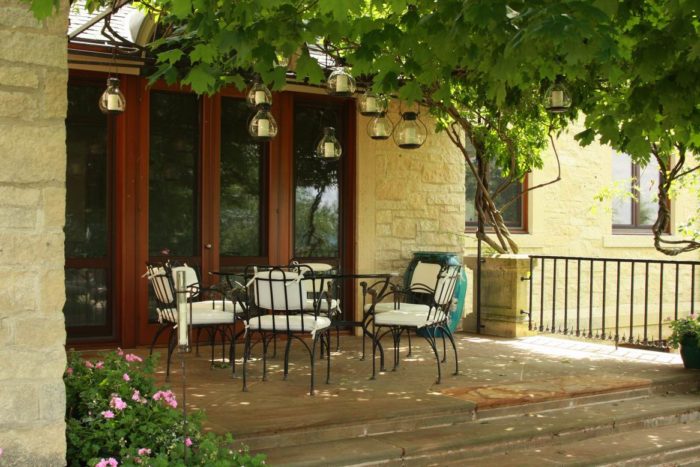 Here are a few more scenes from Linda Allard's gorgeous garden in Washington, Connecticut. Every piece of furniture on the terrace and by the pool sports snowy white cushions. I have to say that I think it's crazy, since I have a couple of "white" cushions on some chairs on my patio, and they are anything but at this point… But man, was it beautiful here! It makes everything so cool and crisply clean-looking. The white candles in the lanterns hanging from the tree above the table are a wonderful touch, and made me want to linger til dusk so I could see them lit. We'll visit this garden one more time tomorrow for something completely different. Stay tuned.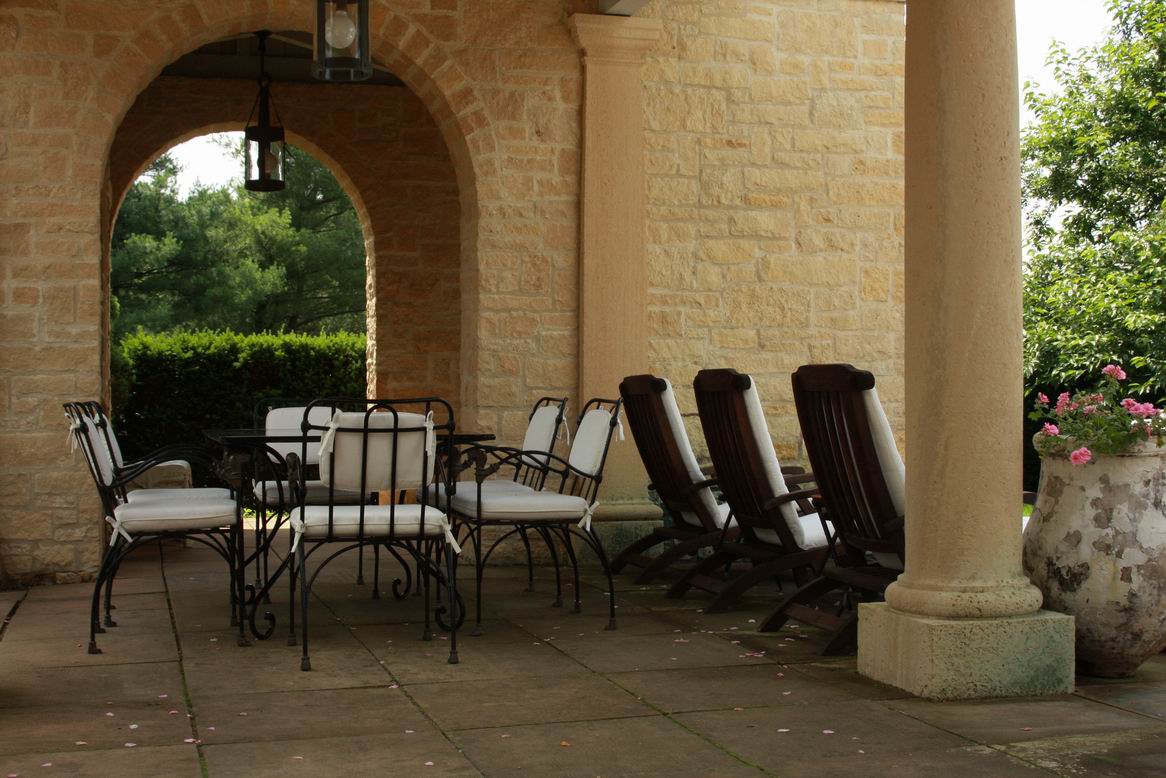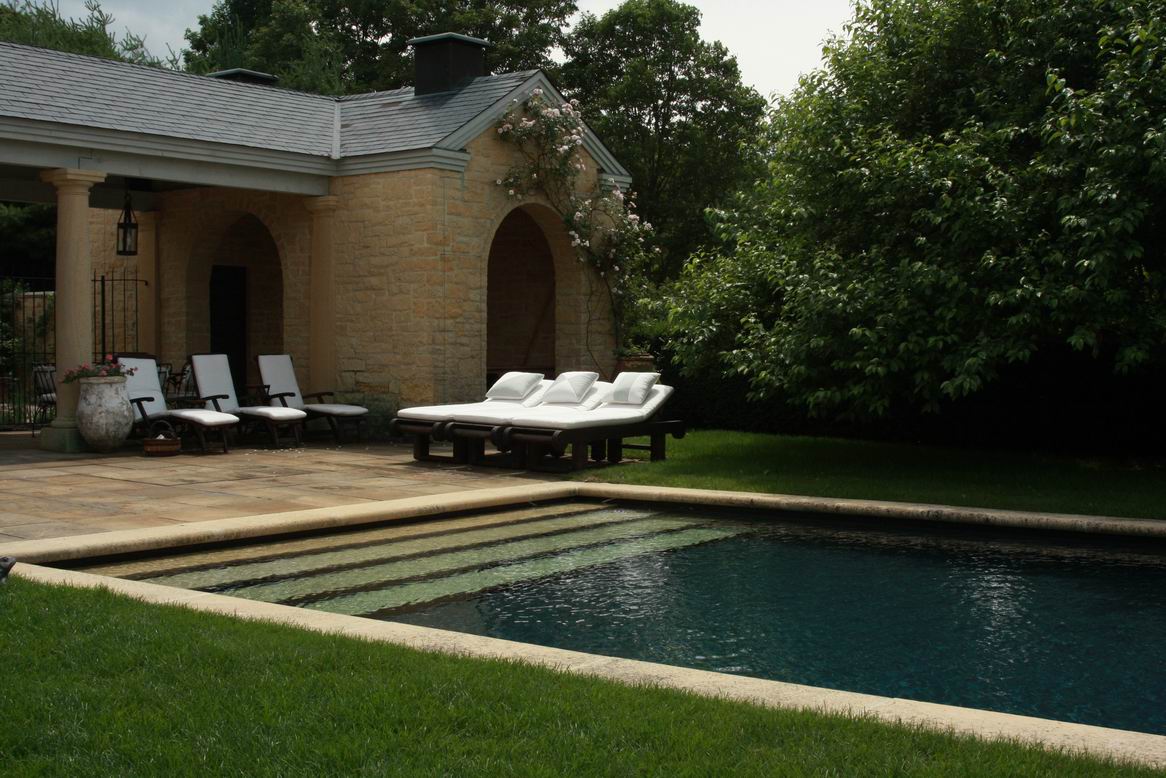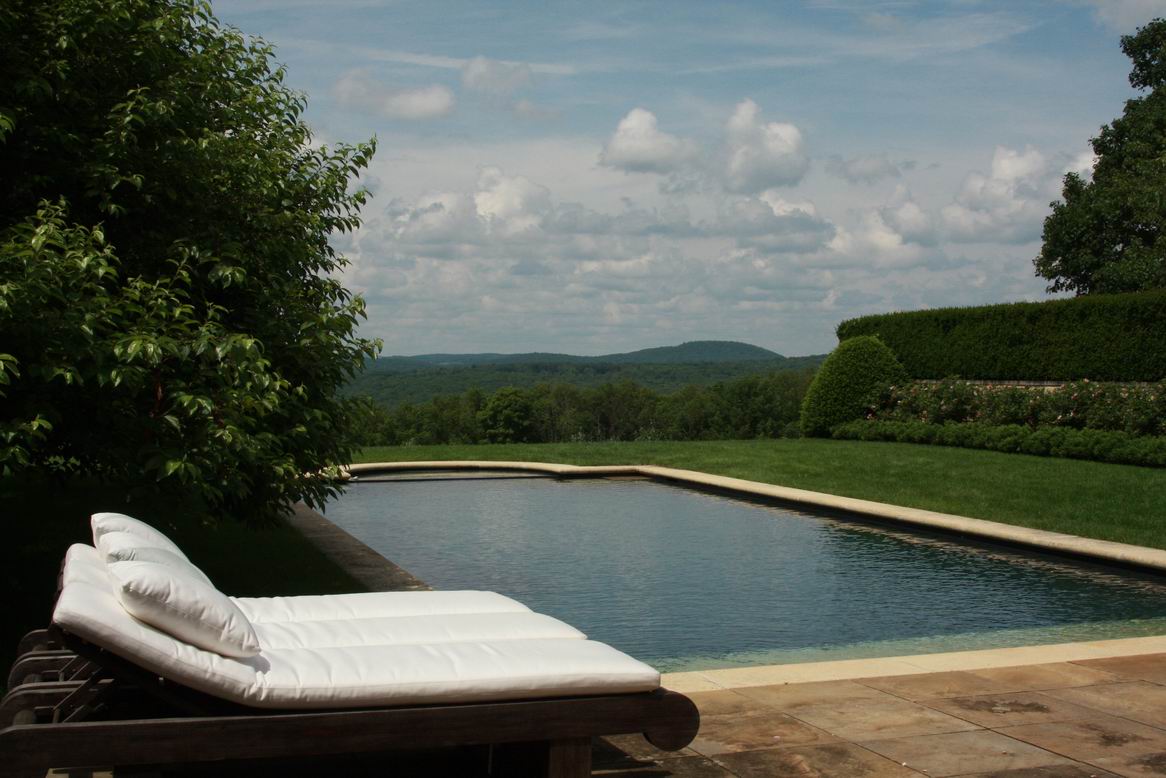 Welcome to the Fine Gardening GARDEN PHOTO OF THE DAY blog! Every weekday we post a new photo of a great garden, a spectacular plant, a stunning plant combination, or any number of other subjects. Think of it as your morning jolt of green.
Sign up to get new posts delivered to your inbox each morning so you'll always remember to take a look, or subscribe to our RSS feed. We look forward to sharing our garden travels with you.
R E A D E R   P H O T O S: We love featuring your photos, too. If you think you have a photo that we should share on the Garden Photo of the day, email us. Send hi-res images if possible. We'll only respond if we plan to use your photo.