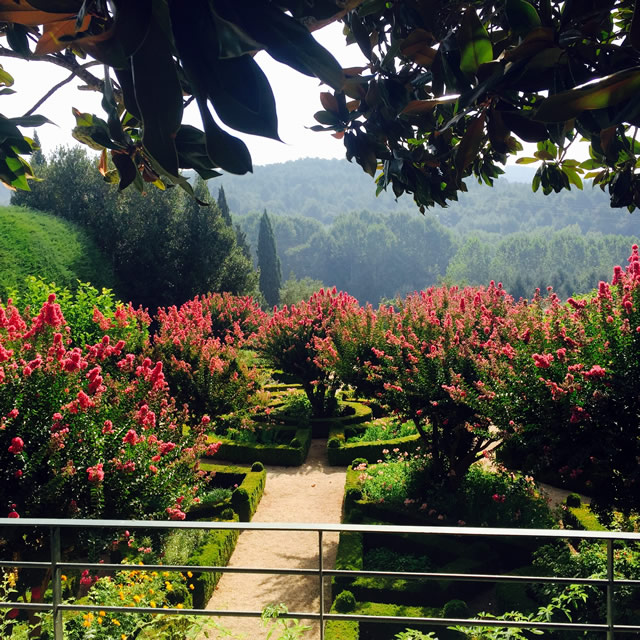 Cliff Calcada gives us a glimpse into the gardens and architecture of Portugal
p.p1 {margin: 0.0px 0.0px 0.0px 0.0px; font: 15.0px Calibri; color: #1e497d}
p.p2 {margin: 0.0px 0.0px 0.0px 0.0px; font: 15.0px Calibri; color: #1e497d; min-height: 18.0px}
p.p3 {margin: 0.0px 0.0px 0.0px 0.0px; font: 15.0px Calibri}
span.s1 {font-kerning: none}
"I visited my homeland of Portugal recently, a place where fabulous food and friendly people can only be surpassed by its natural beauty. Where kings lived and where pioneers in the age of exploration! Left behind are just some glimpses of its history – what better way to revive that history then go to where Royalty lived and visit the royal garden with its breathtaking beauty." The garden photos are from the Palace that dates sometime to the 1500s and it is still very well kept with its beautiful architectural design and breath taking gardens in back."
Have a garden you'd like to share? Email 5-10 photos and a brief story about your garden to [email protected]. Please include where you are located!
Have a mobile phone? Tag your photos on Instagram or Twitter with #FineGardening!
You don't have to be a professional garden photographer – check out our garden photography tips!
Do you receive the GPOD by email yet? Sign up here.
Follow us: @finegardening on Twitter | FineGardeningMagazine on Facebook | @finegardening on Instagram