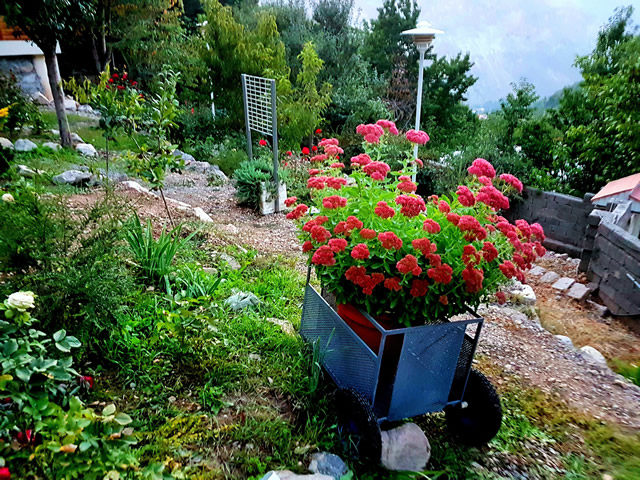 Ali Mollanazar shares his intriguing garden images from Iran
p.p1 {margin: 0.0px 0.0px 0.0px 0.0px; font: 13.0px Tahoma}
p.p2 {margin: 0.0px 0.0px 0.0px 0.0px; font: 13.0px Tahoma; min-height: 16.0px}
span.s1 {font-kerning: none}
td.td1 {width: 680.0px; margin: 0.5px 0.5px 0.5px 0.5px}
"Dear friends in and out of "Fine Gardening Magazine" who have at least a heavenly common mentality; Gardening.
This, I find a great opportunity so as to approach you – on a gracious pretext gardening!
In fact, I am an aged gardener fanatic for alpine rock gardens. I do run my own on the mountainsides overlooking Damavand Top, in Larijan, Mazandaran, Iran.
I have sent you some pictures of my garden long before, which were received warmly by you. So, I'm pleased to share a few more images with you as herewith attached today. All of the images belong to the late Fall of 2016.
I hope you will like them."
With Warmest wishes,
Ali Mollanazar
Have a garden you'd like to share? Email 5-10 photos and a brief story about your garden to [email protected]. Please include where you are located!
Have a mobile phone? Tag your photos on Instagram or Twitter with #FineGardening!
You don't have to be a professional garden photographer – check out our garden photography tips!
Do you receive the GPOD by email yet? Sign up here.
Follow us: @finegardening on Twitter | FineGardeningMagazine on Facebook | @finegardening on Instagram