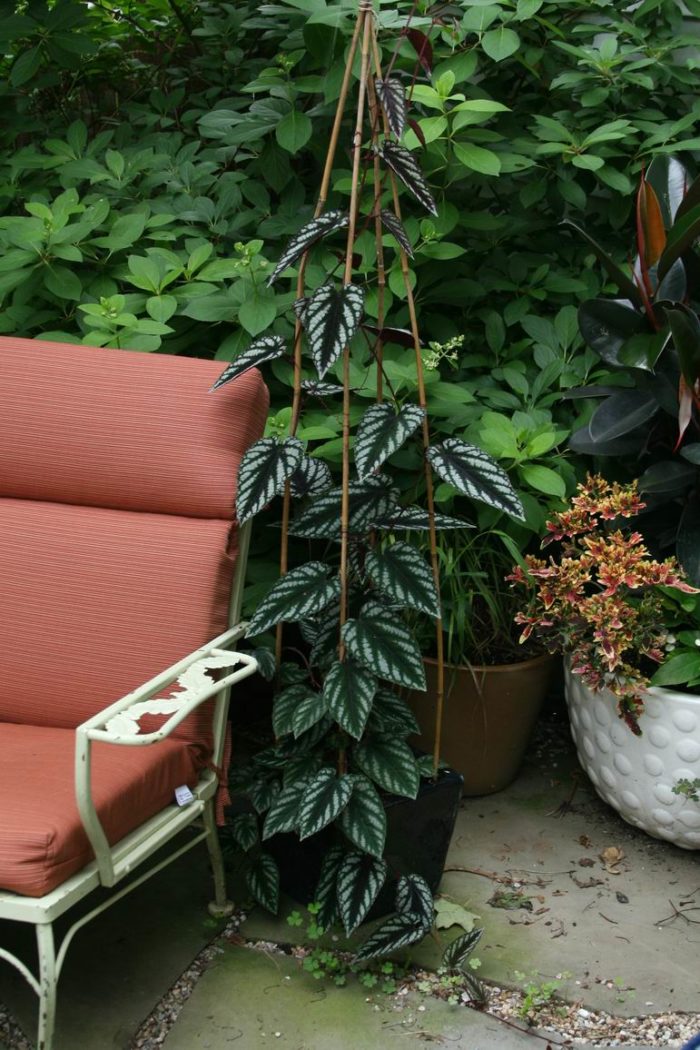 It's not easy to find colorful plants to make a splash in shade containers. The rex begonia vine (Cissus discolor, USDA Hardiness Zone 11) is one great plant that does the job. It's an Asian tropical vine with deep green leaves and bright, silvery stripes, and purple undersides that give the plant a deep rosy glow. It grows up to 6 feet tall in a season and blends well with a multitude of other container plants, but it's also compelling in a pot on it's own with a trellis to climb on.
Welcome to the Fine Gardening Garden Photo of the Day blog! Every weekday we post a new photo of a great garden, a spectacular plant, a stunning plant combination, or any number of other subjects. Think of it as your morning jolt of green.
Sign up to get new posts delivered to your inbox each morning so you'll always remember to take a look, or add us to your RSS feed. We look forward to sharing our garden travels with you.
If you think you have a photo that we should share on the Garden Photo of the day, email us. Send hi-res images to [email protected] with GPOD in the subject line. We'll only respond if we plan to use your photo.