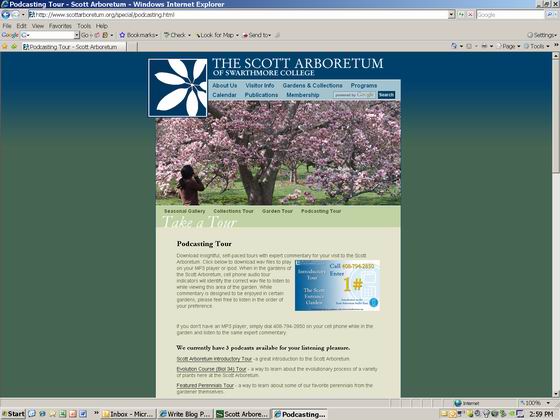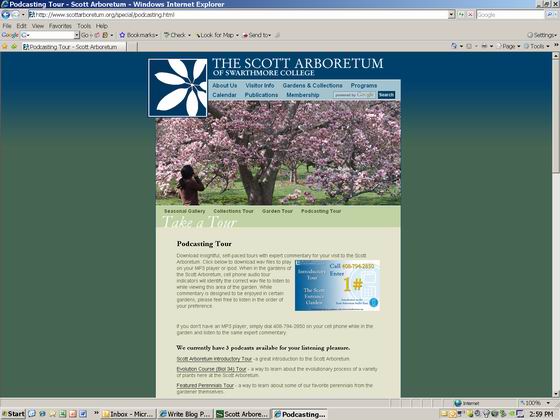 But I like to go at my own pace. That's why Scott Arboretum has made my list of awesome gardens to visit. During a recent Perennial Plant Conference held at the Scott Arboretum, I received my conference packet which included a brochure asking me to "Please turn your cell phone ON." The brochure provides a map and explains how you can take an introductory tour of the garden at your own leisure, yet still get the benefit of a knowledgeable tour guide by either dialing the number provided on the pamphlet at each designated location, or by downloading podcasts directly to your MP3 player or ipod. So, the next time you're near Swarthmore, PA (outside of the Philadelphia area), stop in at Swarthmore College's Scott Arboretum and take your good ol' time touring their gardens. There's no one to rush you along…just dial in when you're ready.
Scott Arboretum also has two additional podcasts currently available (though winter is quickly approaching, so new podcasts will probably be available next year):
For a virtual tour of the Scott Arboretum with curator Andrew Bunting, check out this Fine Gardening video.