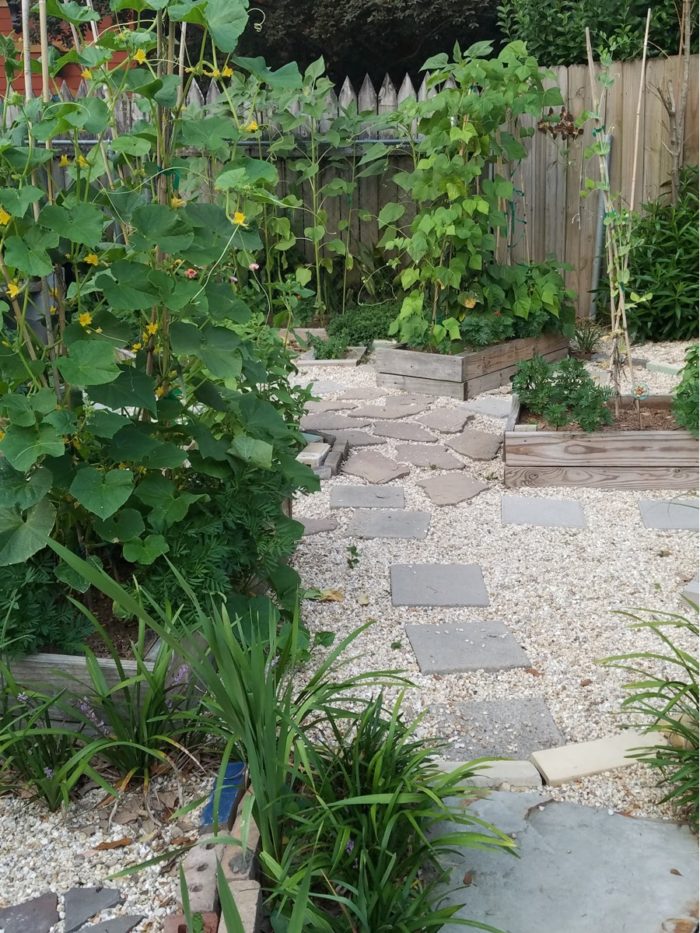 Today, Jennifer James is sharing her low-cost, educational garden with us.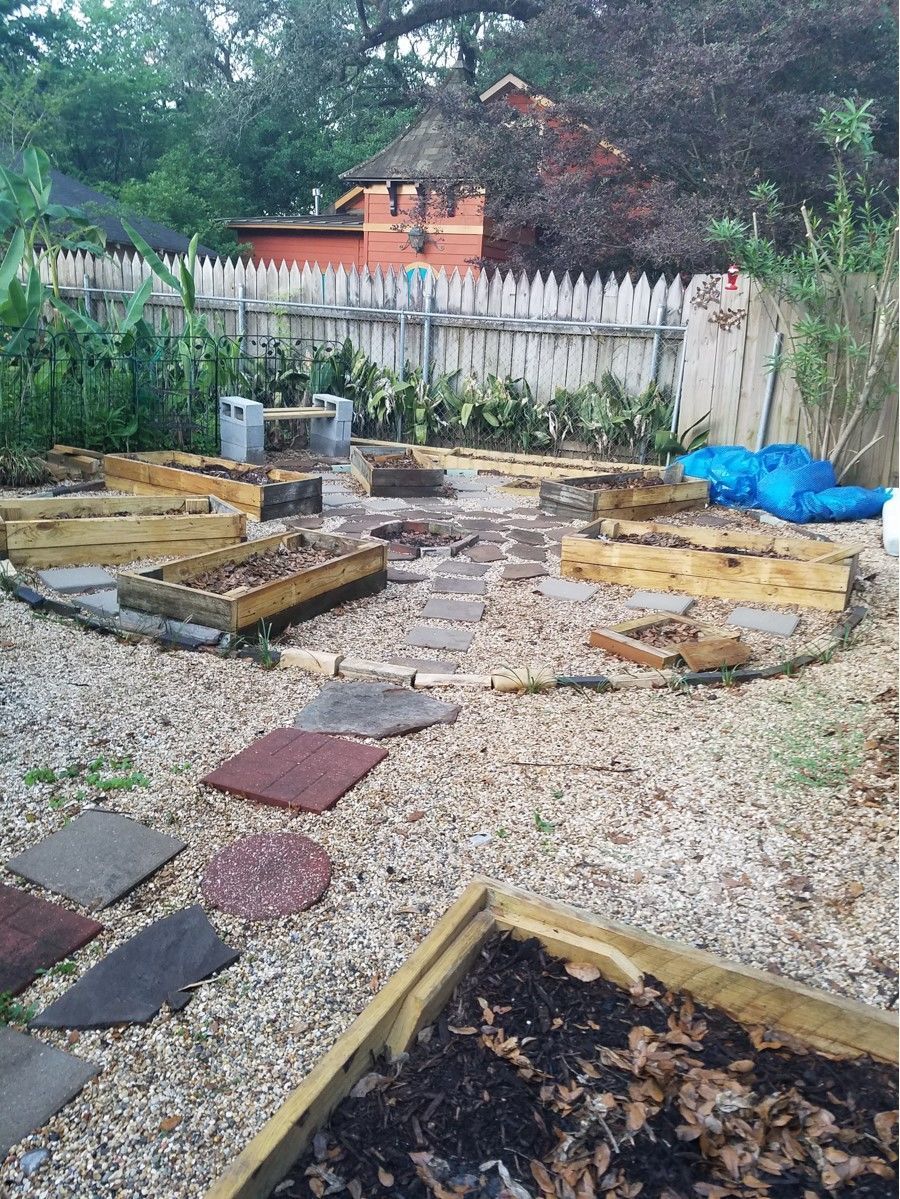 I live in Lafayette, La. With our hot summers, I had an above-ground pool. When no one was using it anymore and it became a hassle to keep up, I tore down the deck and reused the wood to make garden boxes. Everything I used was repurposed. The compost came from a local compost facility—for free! I spent $200 on some good topsoil. My seeds were given to me from family and friends.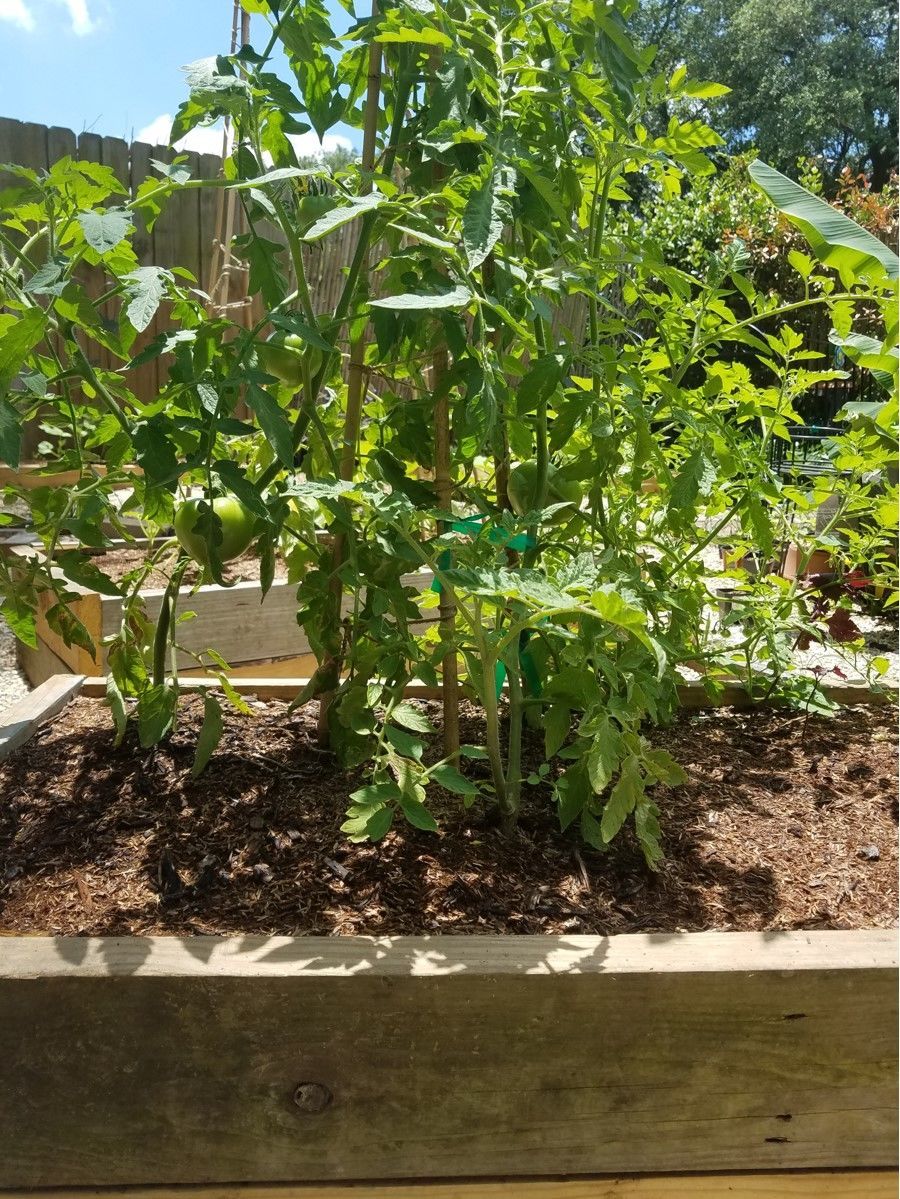 I have an early learning childcare program in my house, so of course, we made it a learning experience! The children helped to plant the seeds and care for the vegetables and herbs. Their favorite part was running out to the garden to find vegetables ready to be picked and eaten fresh off the plant! We planted tomatoes, green beans, cucumbers, pumpkin (which took off in the spring but died during our hot summer), corn, squash, and zucchini.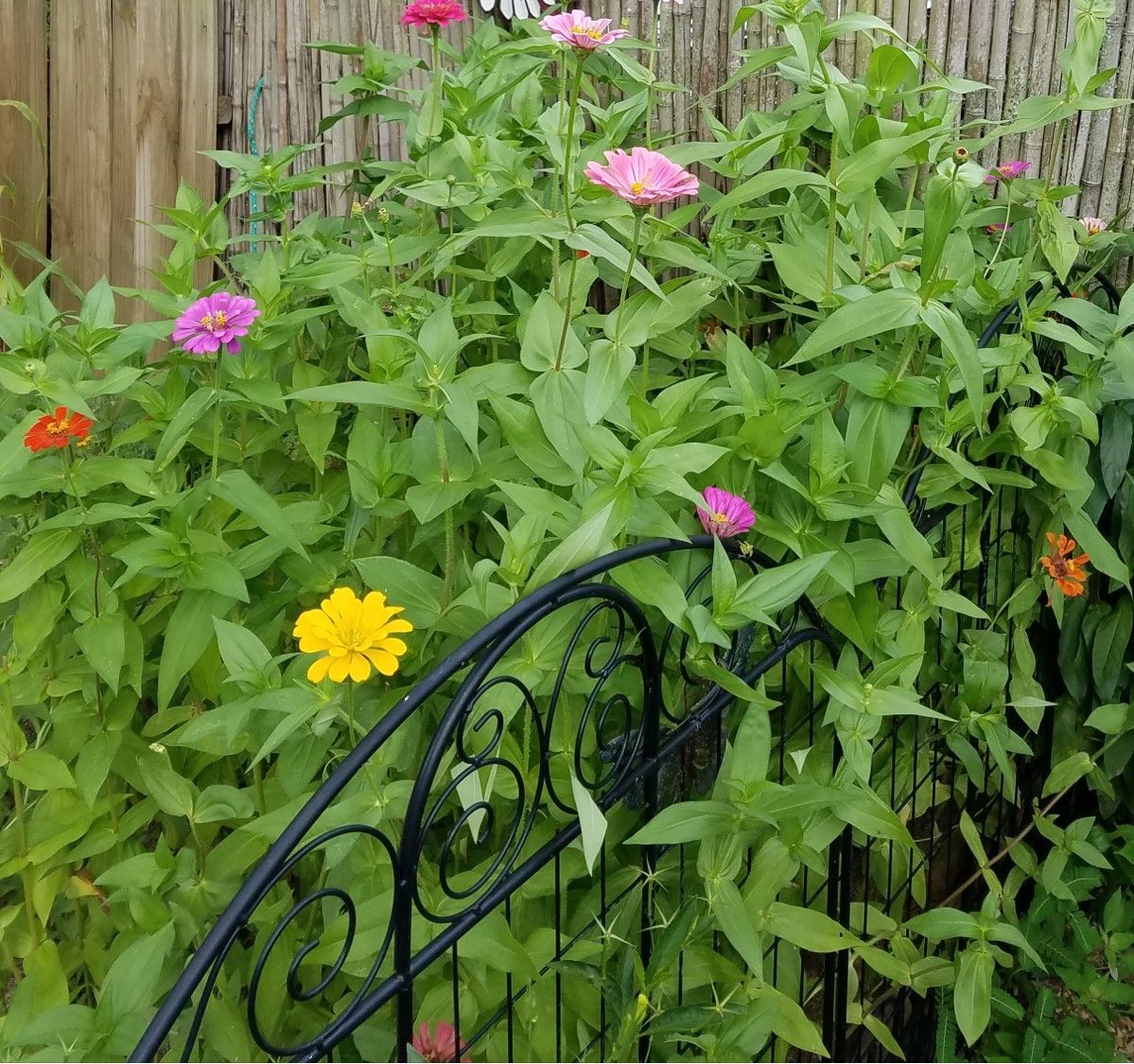 We planted everything from seed so we could learn patience?. There were lots of flowers, as we love all the insects and birds flying around us! These are giant zinnias (Zinnia elegans, annual).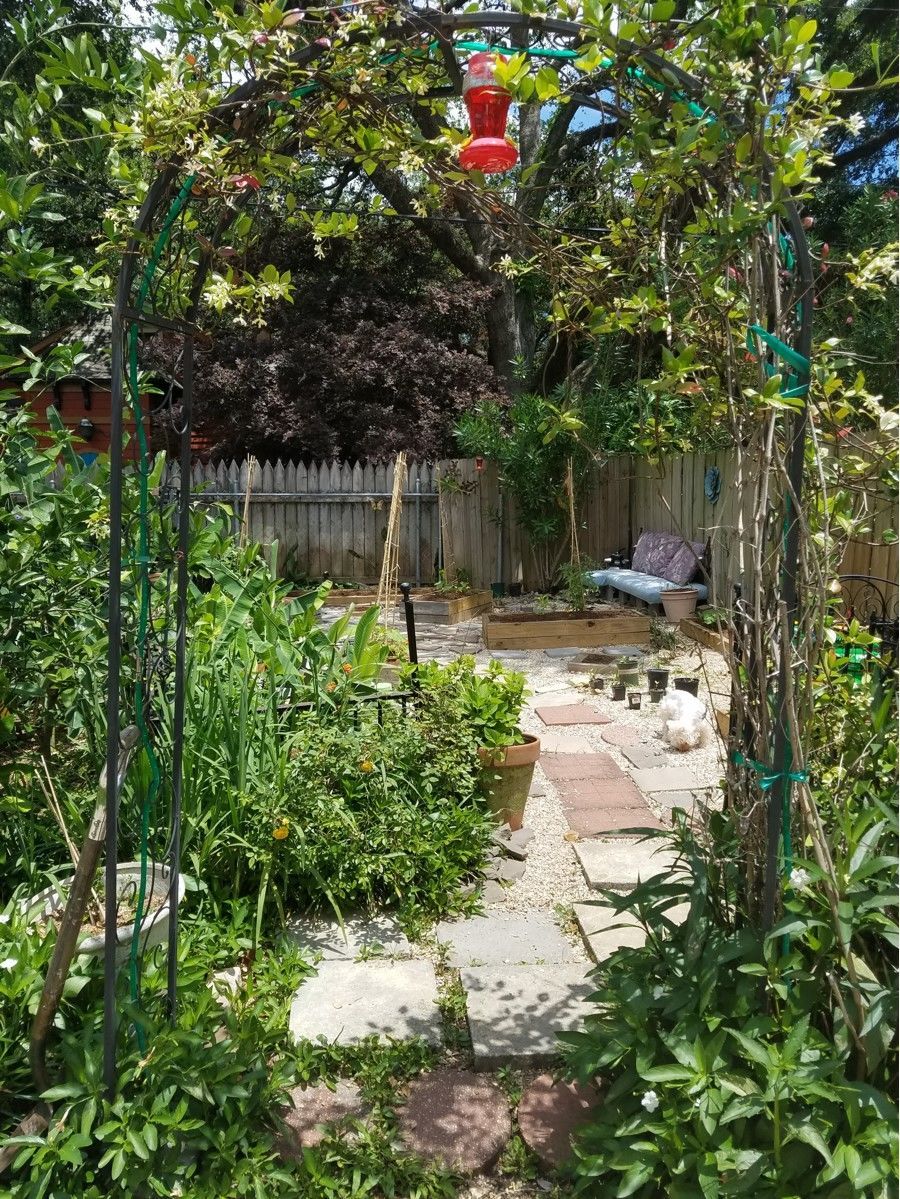 It's early spring in this photo, and everything is growing happily. We have two arches in the playground, one entering into the garden and one entering into the playground area.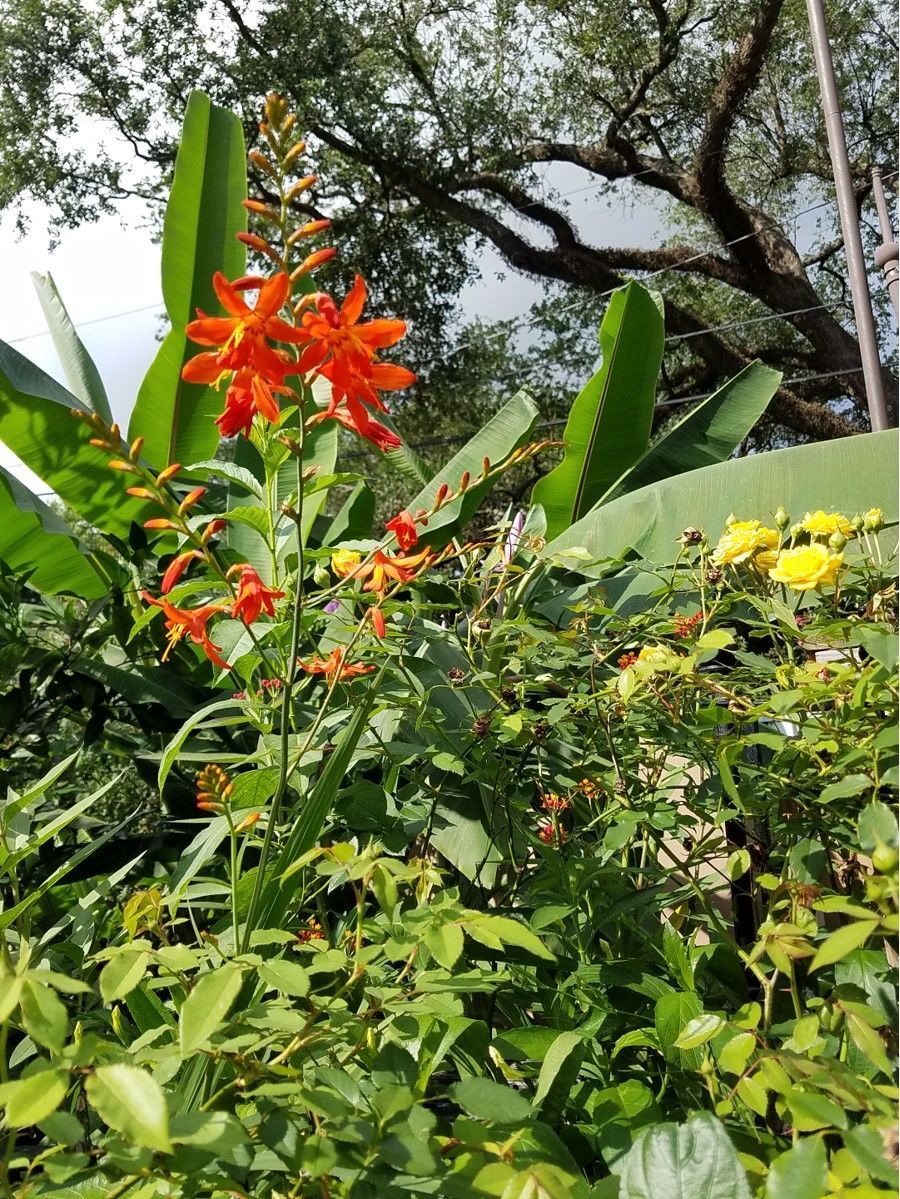 A little later in the spring, crocosmias (Crocosmia sp., Zones 6–9) were blooming beautifully.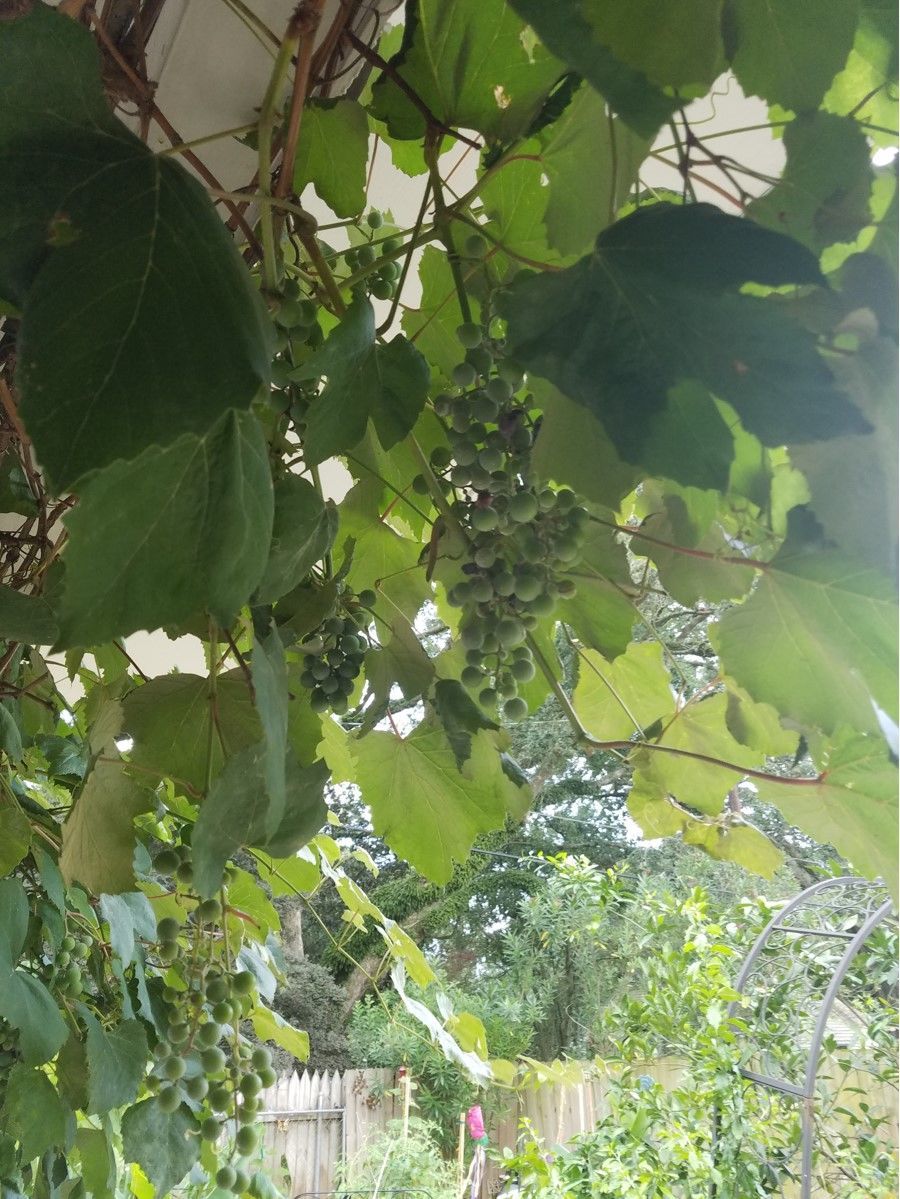 Concord grapes have been trained to grow around our garage. This year we made jelly, with a total of seven jars. The kiddies did not like it as much as I did because the color was not the usual bright purple. My family and I enjoyed it very much! I used my juicer, and it was so simple.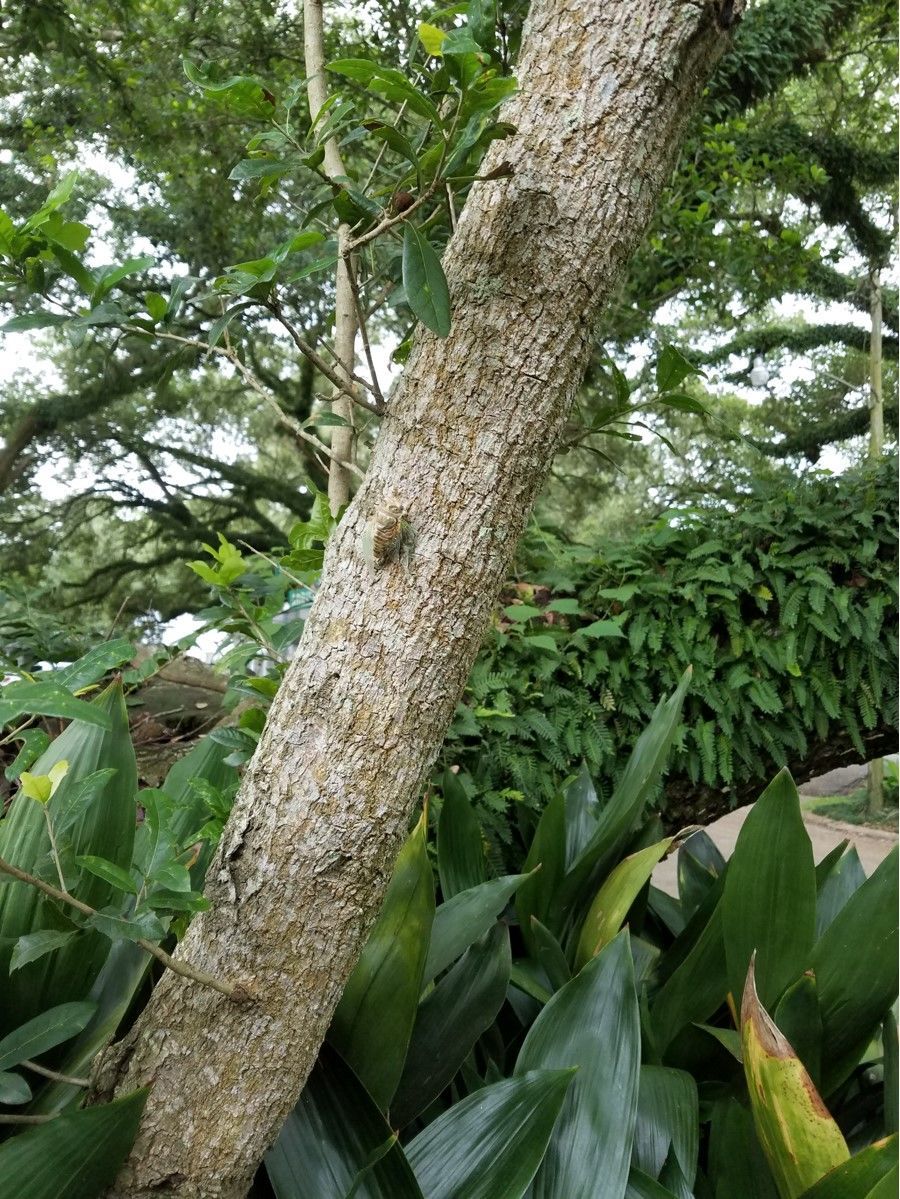 A locust (cicada) on the live oak tree. I love this picture, as the resurrection fern (Pleopeltis polypodioides, Zones 6–9) in the background was just resurrected with a previous day's rain. Resurrection fern is called that because if it gets dry, it turns brown and looks dead, but when rains return, the dead-looking fronds turn green again, seemingly resurrecting from the dead!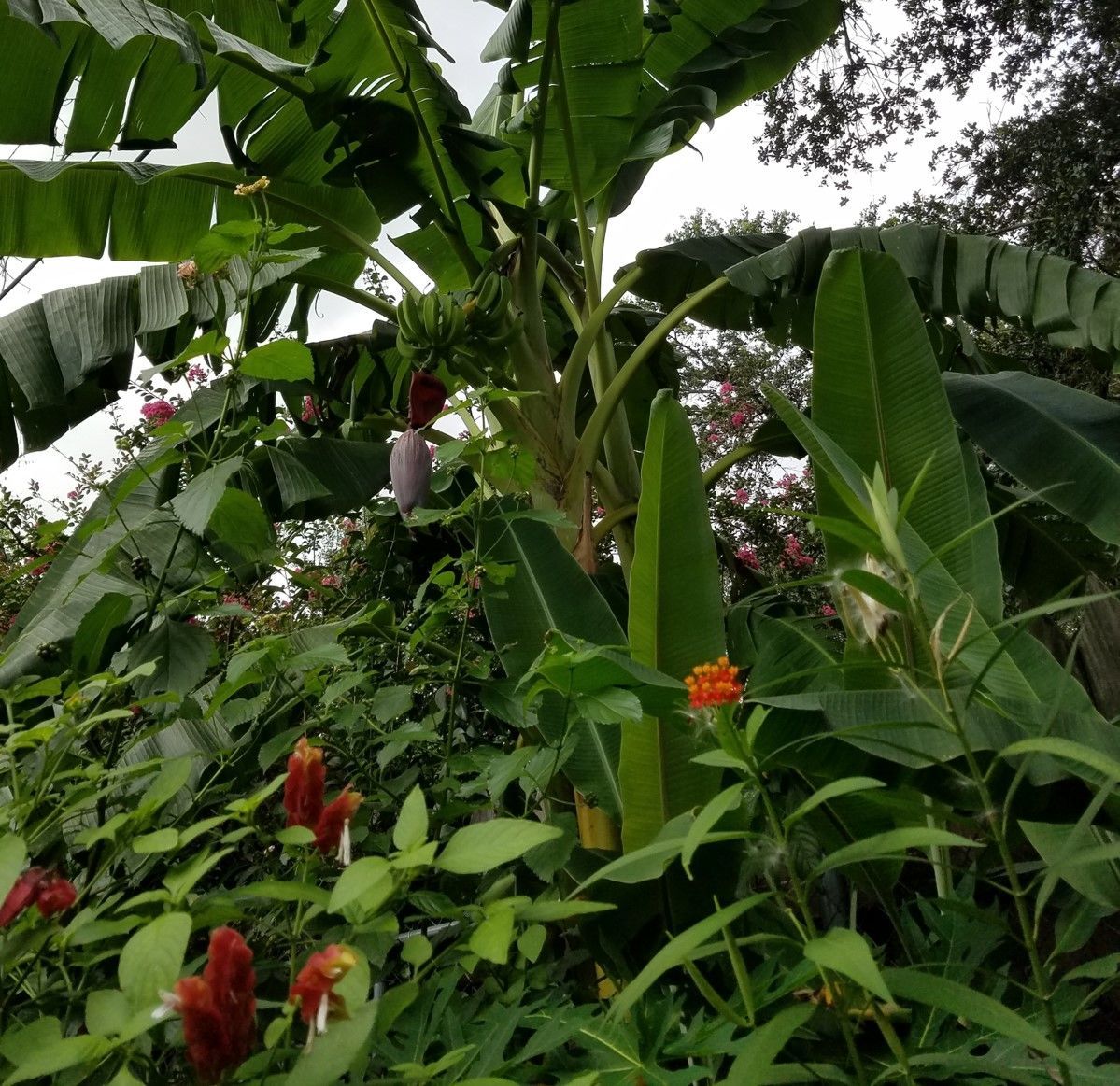 Best bananas ever!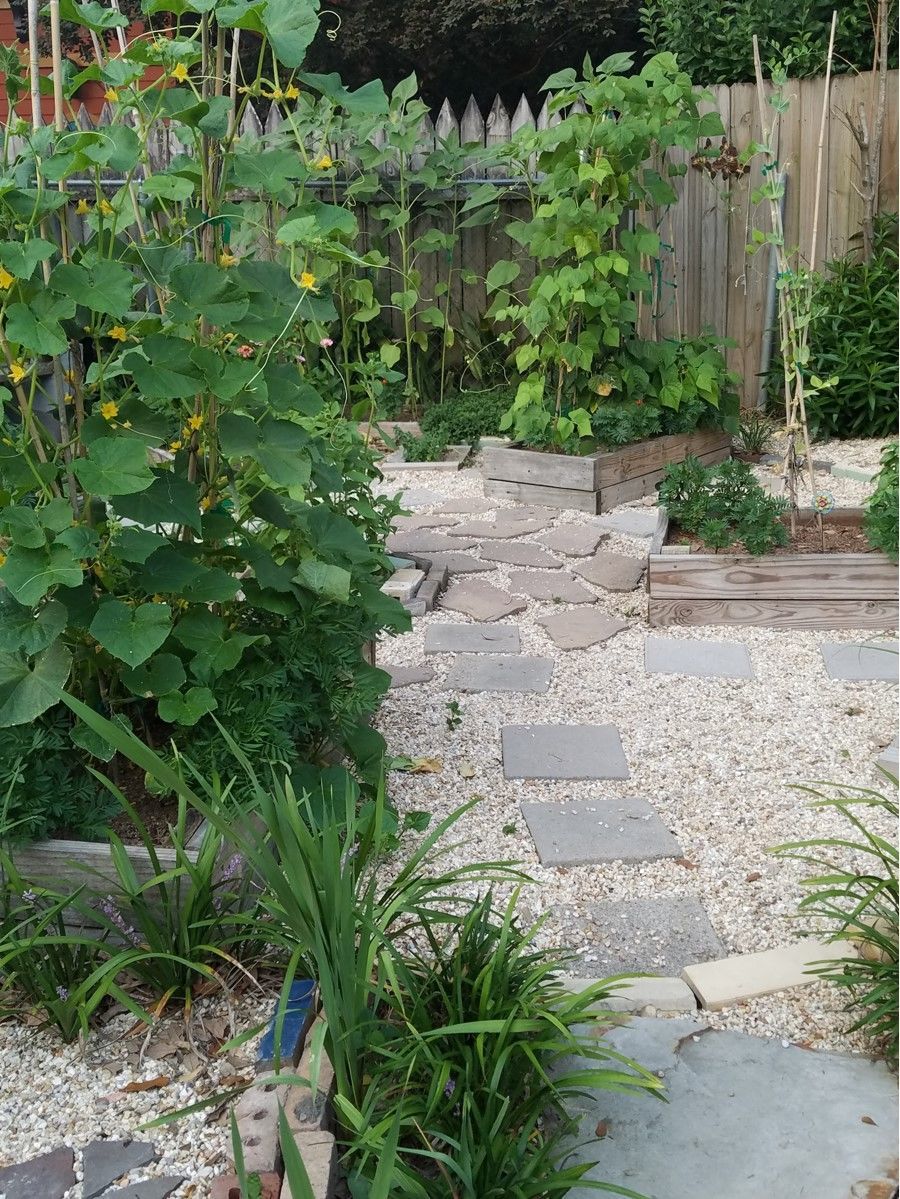 Cucumbers, green beans, snap peas, sunflowers, and lots of marigold to help with the unwanted insects. Everything is in full swing in the summer!
Have a garden you'd like to share?
Have photos to share? We'd love to see your garden, a particular collection of plants you love, or a wonderful garden you had the chance to visit!
To submit, send 5-10 photos to [email protected] along with some information about the plants in the pictures and where you took the photos. We'd love to hear where you are located, how long you've been gardening, successes you are proud of, failures you learned from, hopes for the future, favorite plants, or funny stories from your garden.
If you want to send photos in separate emails to the GPOD email box that is just fine.
Have a mobile phone? Tag your photos on Facebook, Instagram or Twitter with #FineGardening!
You don't have to be a professional garden photographer – check out our garden photography tips!
Do you receive the GPOD by email yet? Sign up here.