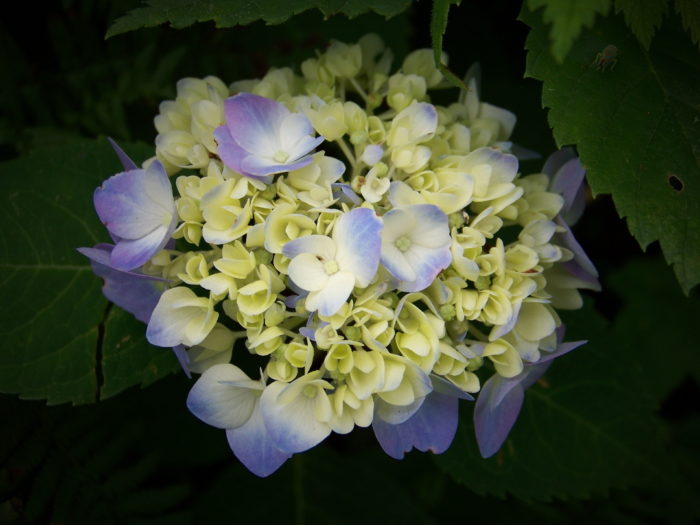 My name is Melissa McClelland. I am a full-time veterinary technician and an amateur photographer, and I spend my spare time in my garden in Winsted, Connecticut. I maintain a "turtle garden" for turtle fosters through the Turtle Rescue League, as well as a flower garden and a vegetable garden.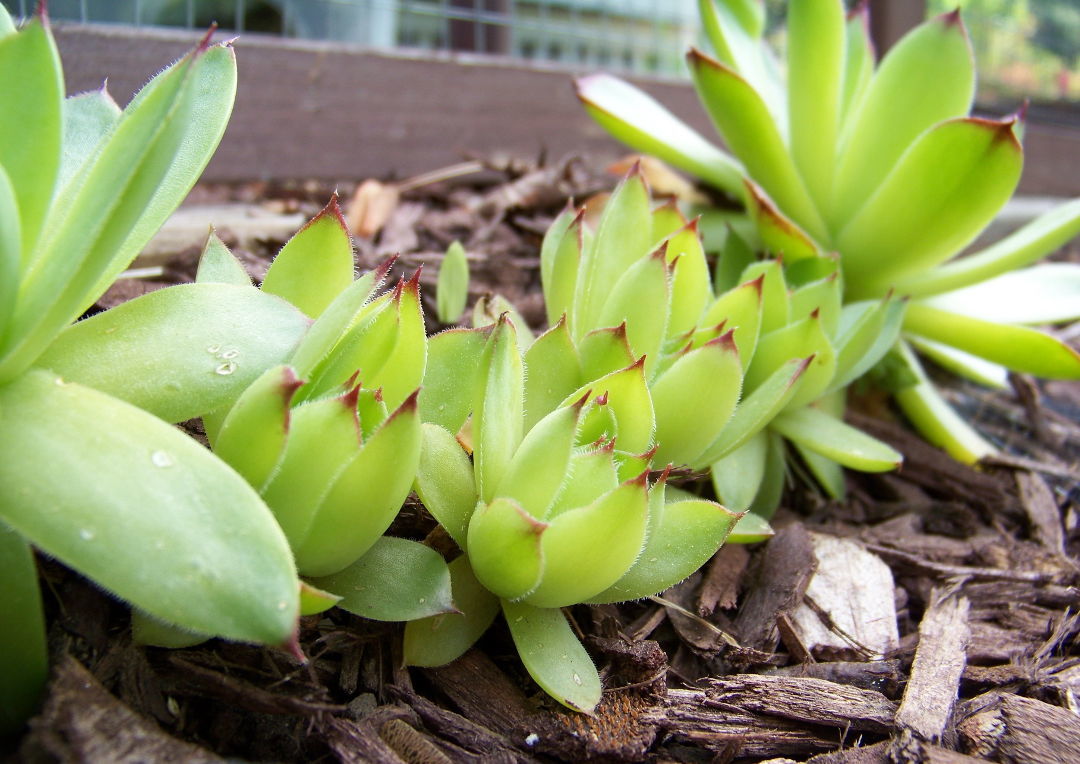 Hens and chicks (Sempervivium sp., Zones 3–8). I love the delicate red tips on the green leaves. The amount of red in the leaves of hens and chicks differs by variety and the conditions in which they are grown. Cool, dry, sunny conditions promote the most red coloration; the leaves tend to turn greener in warm, wet, and/or shady conditions.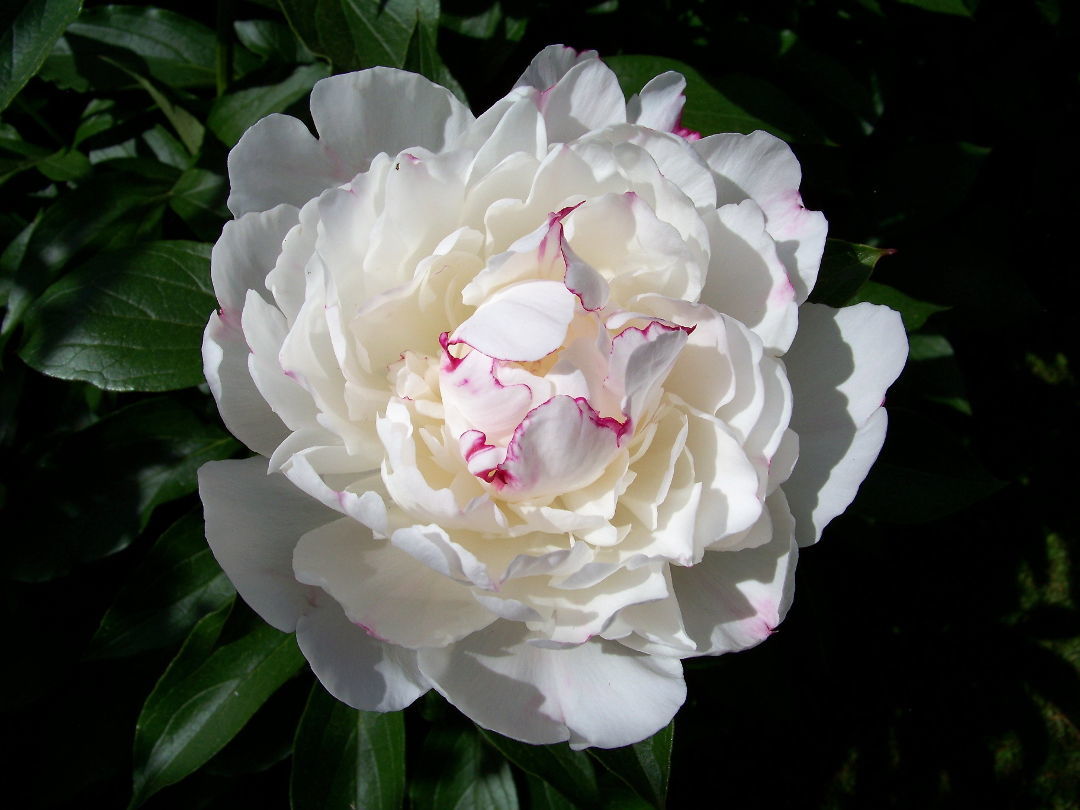 A perfect white peony (Paeonia, Zones 3–7), possibly the iconic variety 'Festiva Maxima', which is known for its huge, fragrant flowers that are flecked with just the barest whispers of crimson.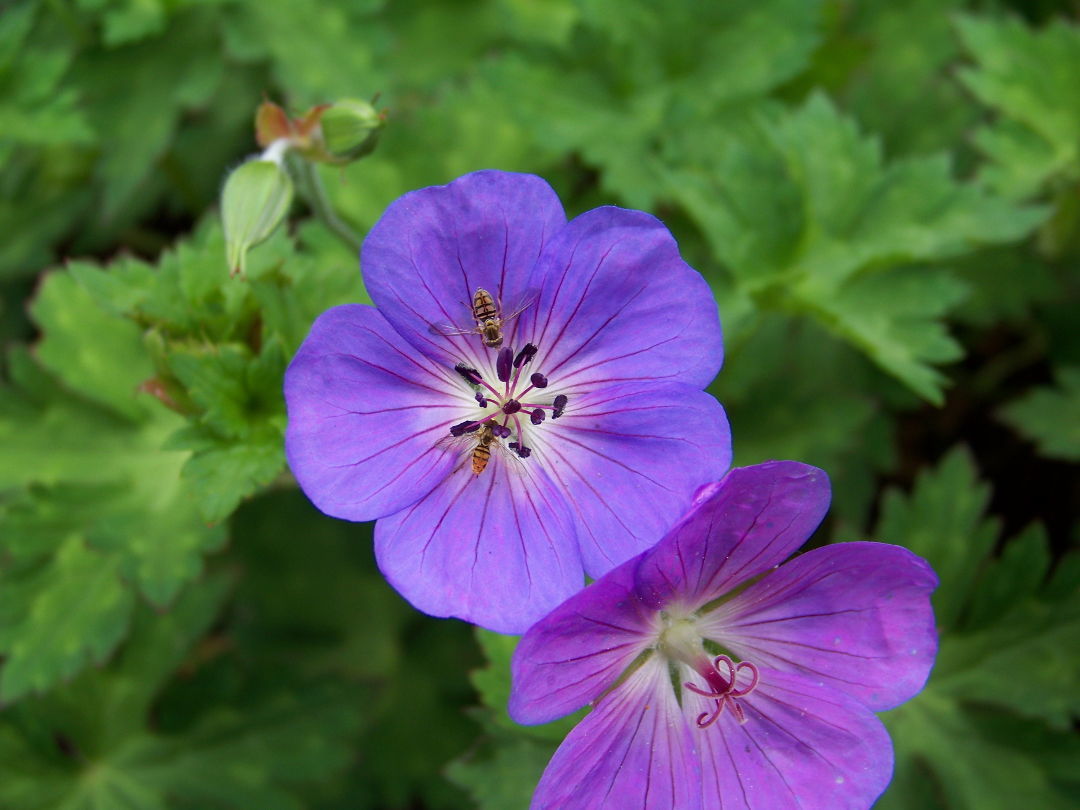 A purple geranium (Geranium sp.). If you look closely, you can see that the top flower has visible anthers—the male parts of the flower—producing lots of pollen. In the lower flower, the anthers with the pollen are gone, and the stigma—the female part of the flower—has opened up, ready to receive pollen. This sort of flower development, in which the male parts mature first and the female parts second, is called protandry. It prevents a flower from self-pollinating, which promotes genetic diversity in the population.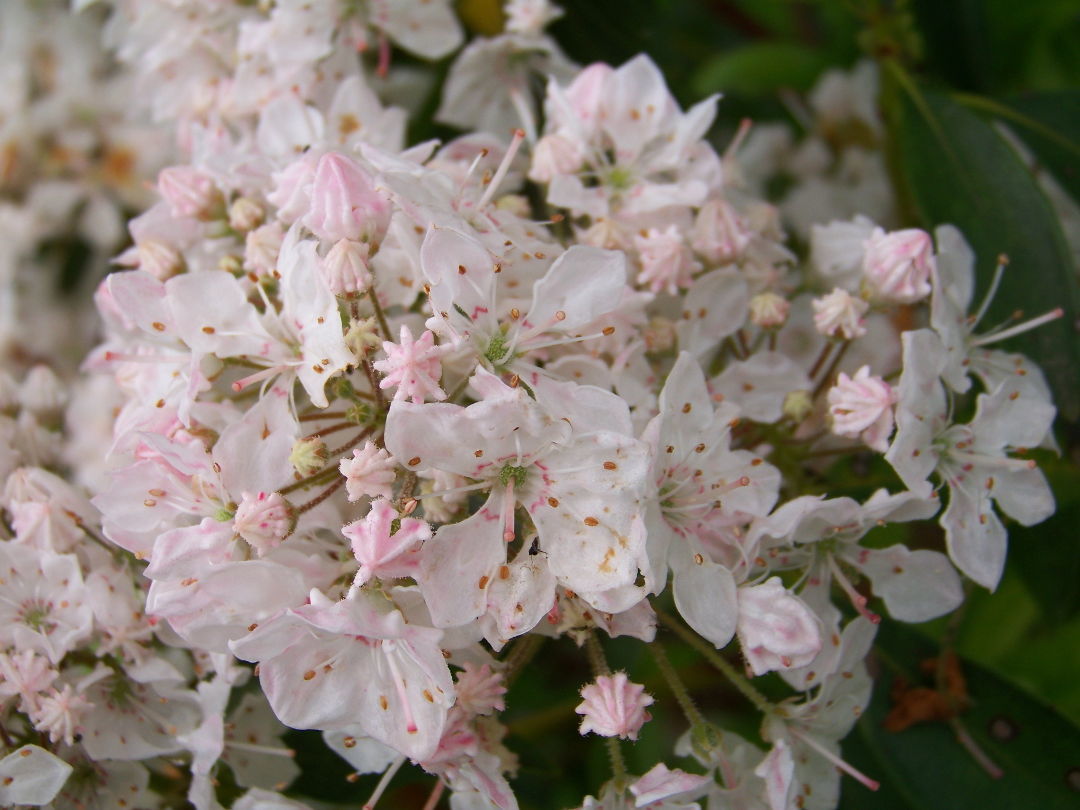 Mountain laurel (Kalmia latifolia, Zones 4–9) is a relative of rhododendrons native to eastern North America. There are many selections with pink or red flowers, but this is the most common color in the wild—and, I think, the prettiest.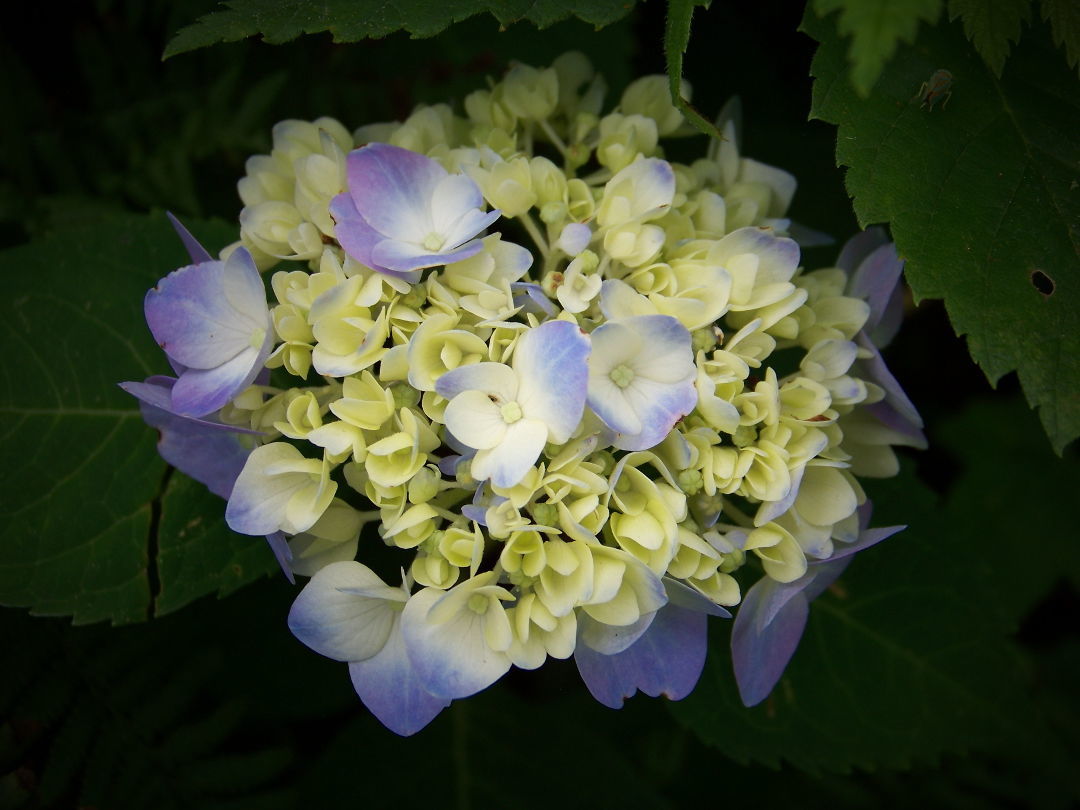 A bigleaf hydrangea (Hydrangea macrophylla, Zones 5–11). Hydrangea blooms may be at their most beautiful at this stage, when they're just opening and beginning to color up.
Have a garden you'd like to share?
Have photos to share? We'd love to see your garden, a particular collection of plants you love, or a wonderful garden you had the chance to visit!
To submit, send 5-10 photos to [email protected] along with some information about the plants in the pictures and where you took the photos. We'd love to hear where you are located, how long you've been gardening, successes you are proud of, failures you learned from, hopes for the future, favorite plants, or funny stories from your garden.
If you want to send photos in separate emails to the GPOD email box that is just fine.
Have a mobile phone? Tag your photos on Facebook, Instagram or Twitter with #FineGardening!
You don't have to be a professional garden photographer – check out our garden photography tips!
Do you receive the GPOD by email yet? Sign up here.