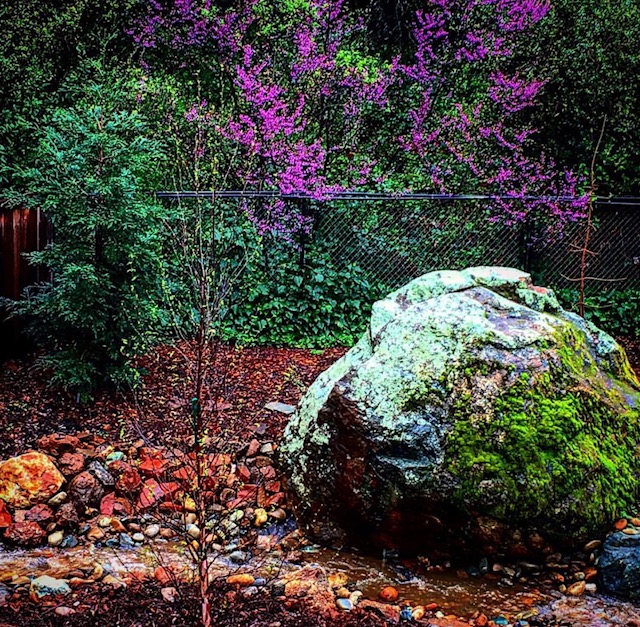 Today's photos come from Deb Evans:
I live in the Sacramento foothills of Shingle Springs (elevation 1600). I am in Zone 8/9 with heavy clay soil, many native stones, and very large stones and boulders. When we moved here 5 -1/2 years ago, we were delighted to get a large 3/4-acre lot with great potential for the home itself and, most important to me, the landscape.
I am a lifetime gardener and studied landscape design with Rob Littlepage. Debby Evans Garden Design was my business of 10 years, until I stepped away from designing and installations to consult and to mentor students working with Rob.
When purchased, our lot had many scrub oaks, diseased live oaks, with only a handful of them healthy. We removed over 100 trees, which broke my heart. Many grew arched over our home and were at risk of damaging it. Flooding was a problem for us when heavy rains carried runoff that came directly to our home. So I designed dry creek beds throughout, in specific locations to catch the runoff and direct it to a seasonal creek.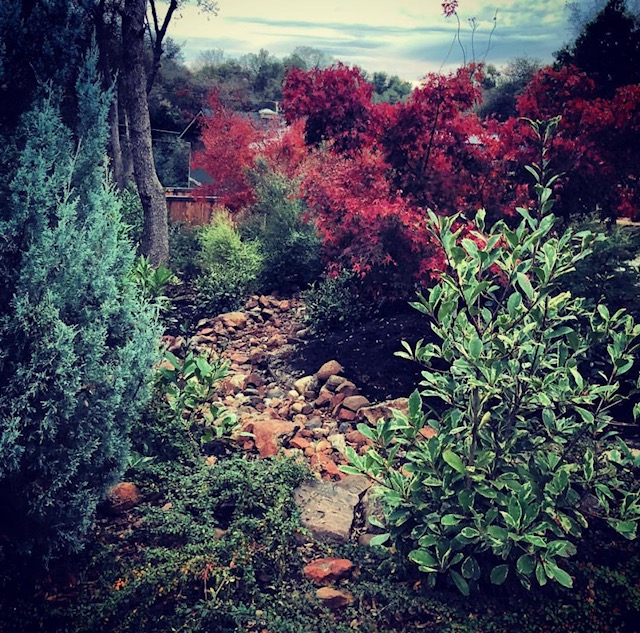 Improved drainage and capture of runoff water from rains as well as privacy were my goals for this area along one side of our driveway, adjacent to half an acre we left for future renovation. A dry creek bed of native stone and a thick planting of ornamental shrubs and trees achieved those goals.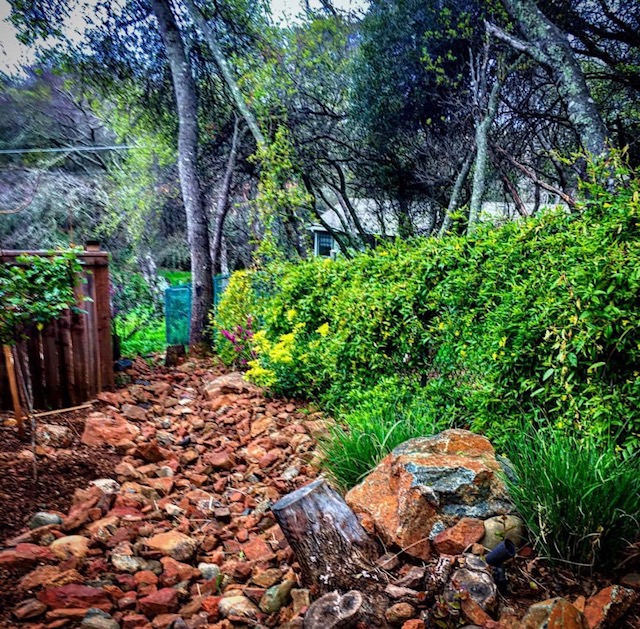 We replaced a chain link fence and opened this tight area between our neighbor. A second dry creek bed supports disbursement of rain water from the top of our lot, along with more shrubs for screening. Using the neighbor's chain link fence to support the Carolina Jassamine (Gelsemium sempervirens, Zones 6–9) vine, in two short years we achieved the privacy we planned outside the master bedroom.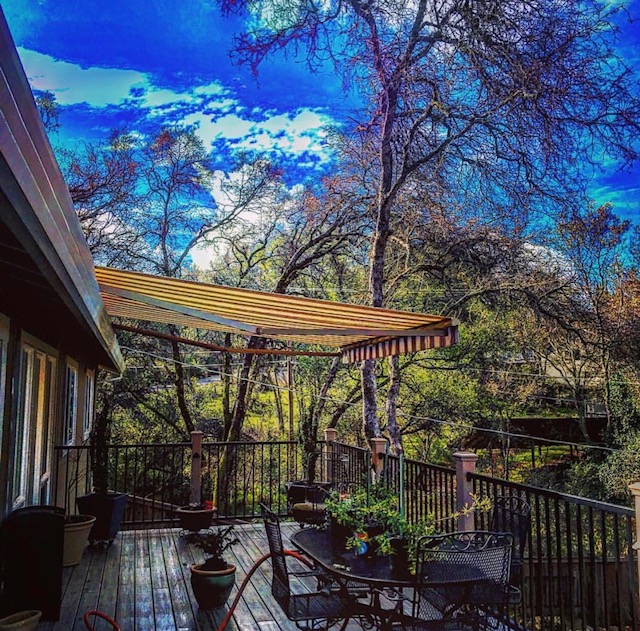 Using the "bones" of an outdated composite deck, we installed railings at the legal height and added lighting that carries through the new stairs.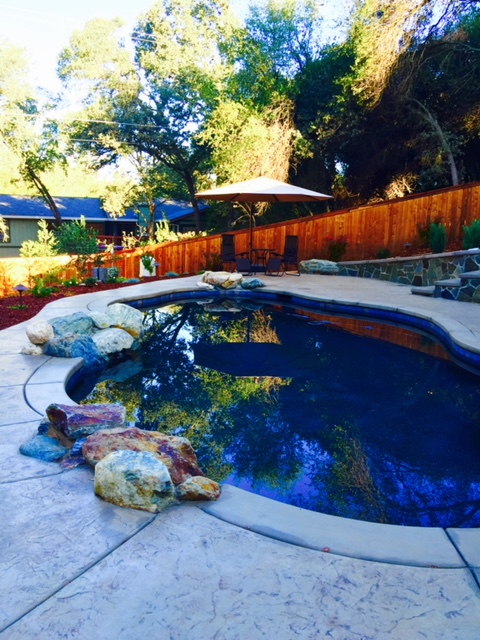 Down the steps from the deck, the path leads past a raised bed faced with blue rock down to a welcoming solar-heated pool with native rocks.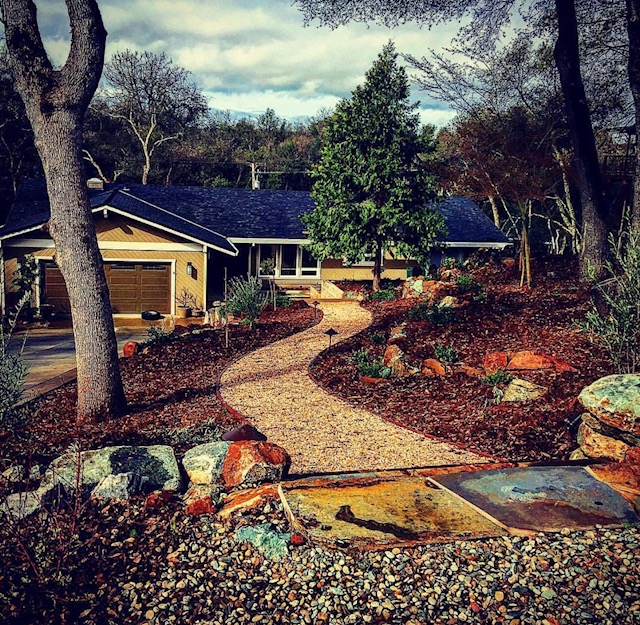 Street view of crushed granite pathway, giving visitors a meandering access to front door.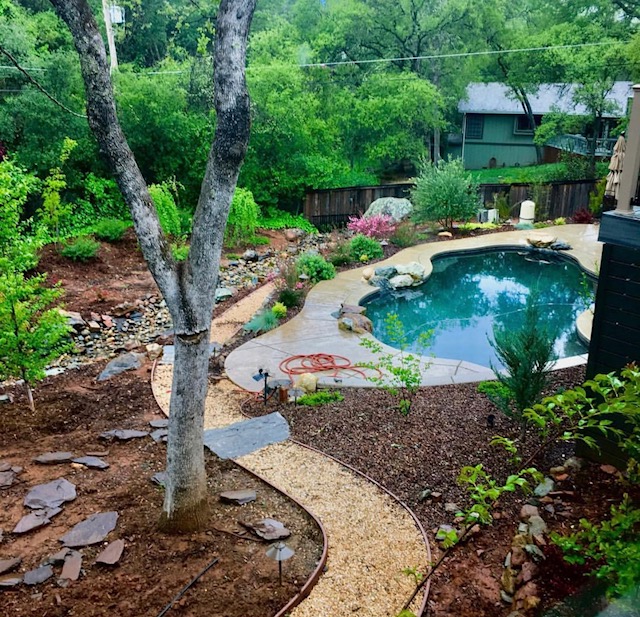 Path along the pool.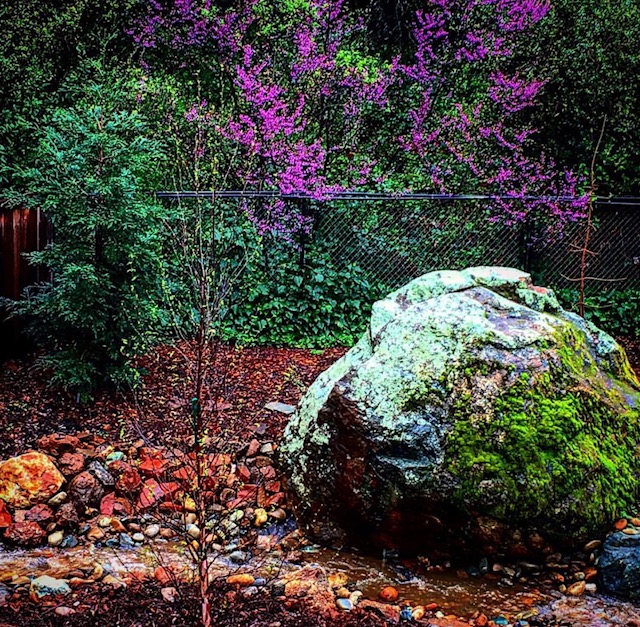 A massive, moss-covered boulder serves as a focal point in the garden.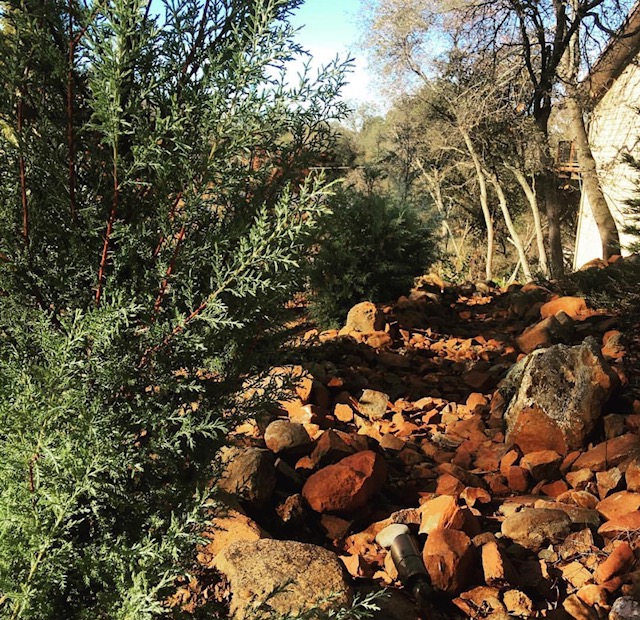 This dry creek bed is not just a visual feature; it helps manage runoff during heavy rains.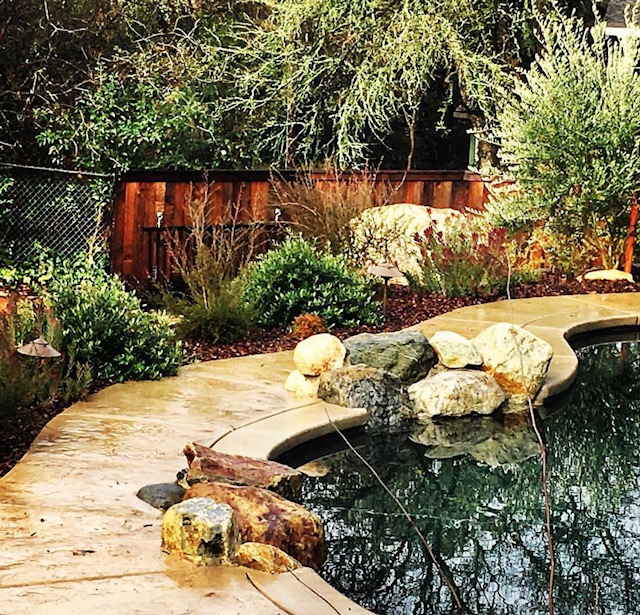 Plantings around the pool.