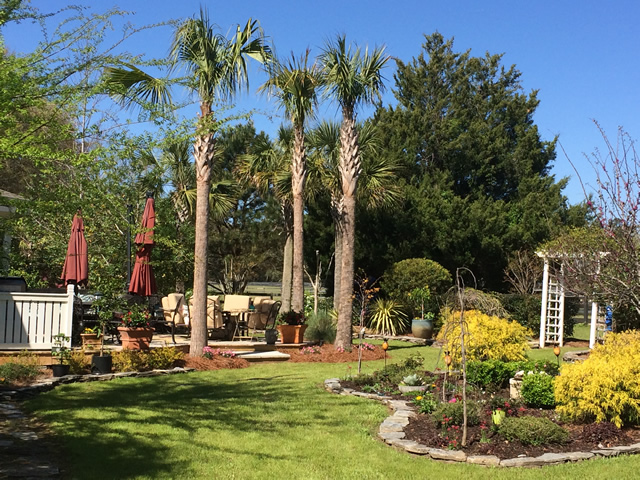 Who doesn't love a good before and after!? Patty Eckles from Hollywood, South Carolina has a great story to show!
"We bought our home in Charleston, SC in 2007. The back yard was a clean slate. Nothing was planted there. Coming from Maryland, where I had the most gorgeous gardens, I started to plant at our new home. Planting in the south is so different I found. I loved my beautiful flower beds I had up north, but down south, they just don't flower as well. It's way too hot in the summer for them. They don't spread or last long, so I had the most fun finding what to plant here. And, wow things grow fast. I can't believe it's only been 8 years and my land is filled! I have nowhere else to plant anything, or do I?"
Have a garden you'd like to share? Please email 5-10 photos (and a brief story about your garden) to [email protected], or tag your photos on Instagram or Twitter with #FineGardening!
Whether you've never shared before or you've been featured multiple times, we want to see your garden! You don't have to be a professional garden photographer – check out our garden photography tips!
Do you receive the GPOD by email yet? Sign up here!
Hey, is anyone going to the Northwest Flower & Garden show? If so, please stop by our booth (in the seminar space) and say hi!