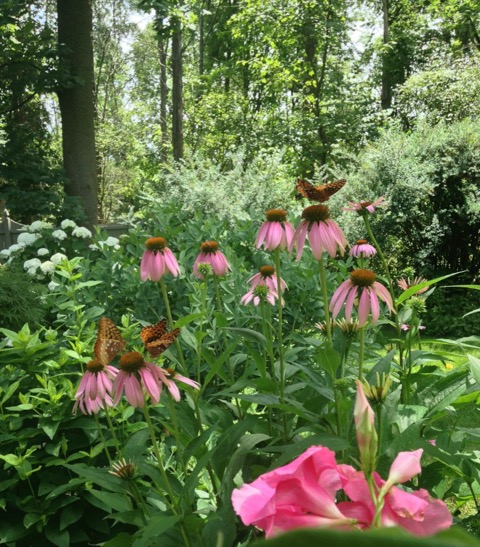 Our friends Miriam and Jim Tower have been busy, and we're so glad they shared more from their garden!
"Hi, I thought I would share some photo's of our zone 5 backyard in Sparta NJ. We recently received certification as a Monarch Waystation. We have a problem with deer eating everything up so we have a portion of the backyard fenced in and they haven't jumped it yet! To help keep the butterflies, fish and birds healthy we do not use herbicides or pesticides. The plants seem to enjoy our organic compost which we have been making for over 20 years."
I had to look up exactly what a Monarch Waystation is, and that is very cool!
Keep sending in photos, everyone! Whether you've never shared before or you've been featured multiple times, we want to see your garden! Email us at [email protected].