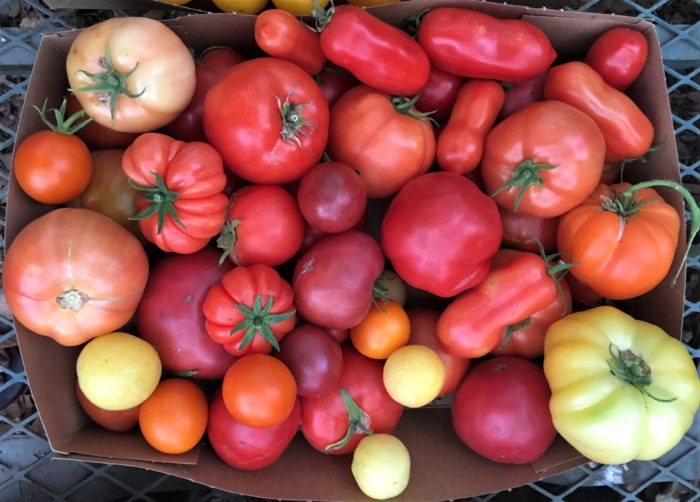 There's nothing like the psychological boost obtained when planting the first tomato of the year out in the garden – the touch of fragrant foliage, the joy of watching your young plant's progress, anticipating tasty harvests to come and the knowledge that summer really is on its way.
Growing your own tomatoes is not difficult but there are things you should know.  They're frost tender but seeds can be started indoors up to six weeks before your garden's last average frost date.  Seedlings can be planted out in the garden as soon as all danger of frost has passed and soil temperatures remain above 60°F. Cold soil can stunt your tomato plants' growth for the whole growing season and with the wide variation of climates and microclimates experienced in Northern California, it's important to know how to time your planting for optimal success. Check with your local nursery or master gardener program for the information specific to your exact area of NorCal.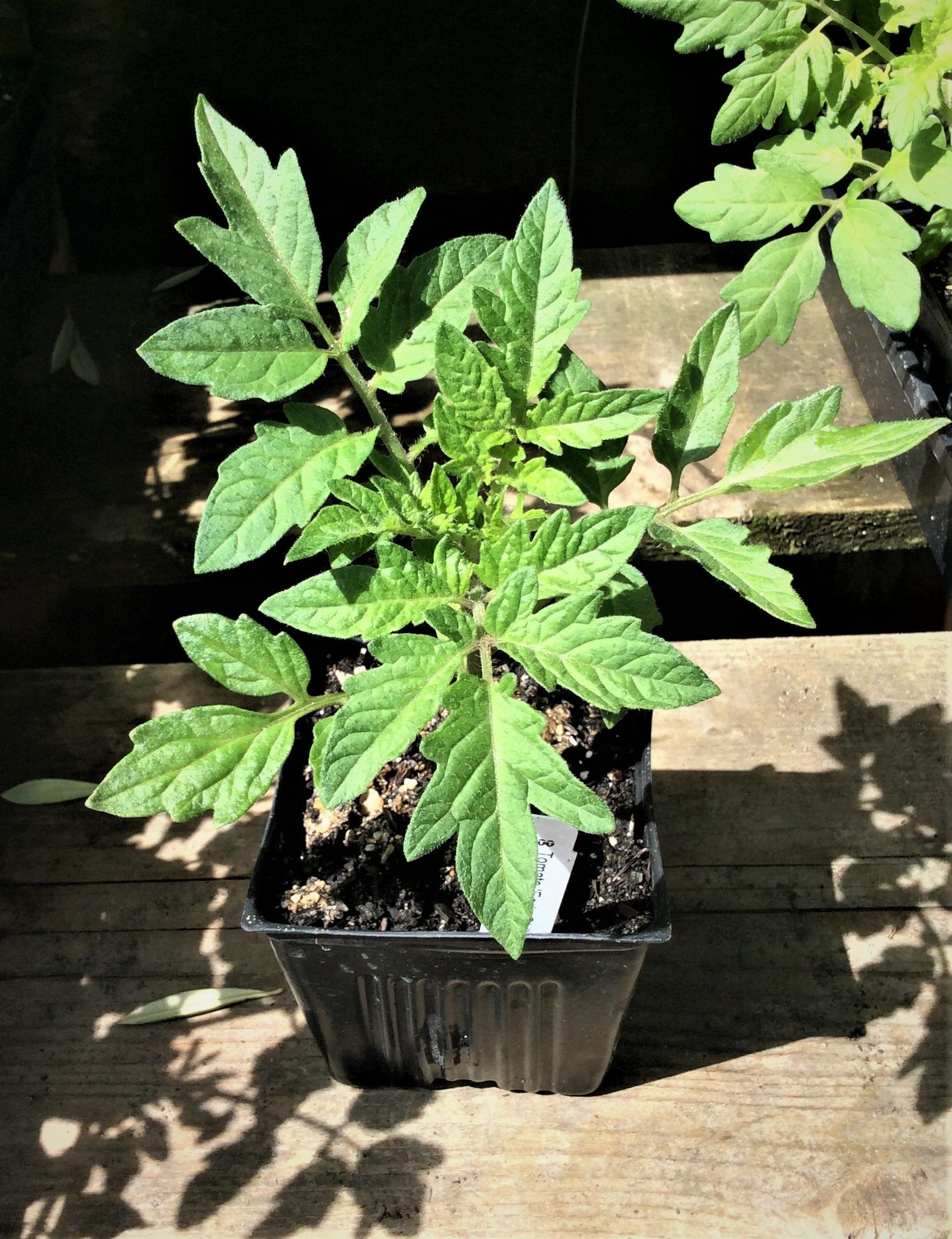 Grow your tomato plant where it can receive 6 hours of sun. In the hottest inland areas, you might want to be prepared to shade your plants during the hottest heat waves. NorCal summer temperatures can be quite variable depending on location and weather patterns, but the following highly rewarding varieties reliably produce exceptionally delicious harvests no matter where you grow them.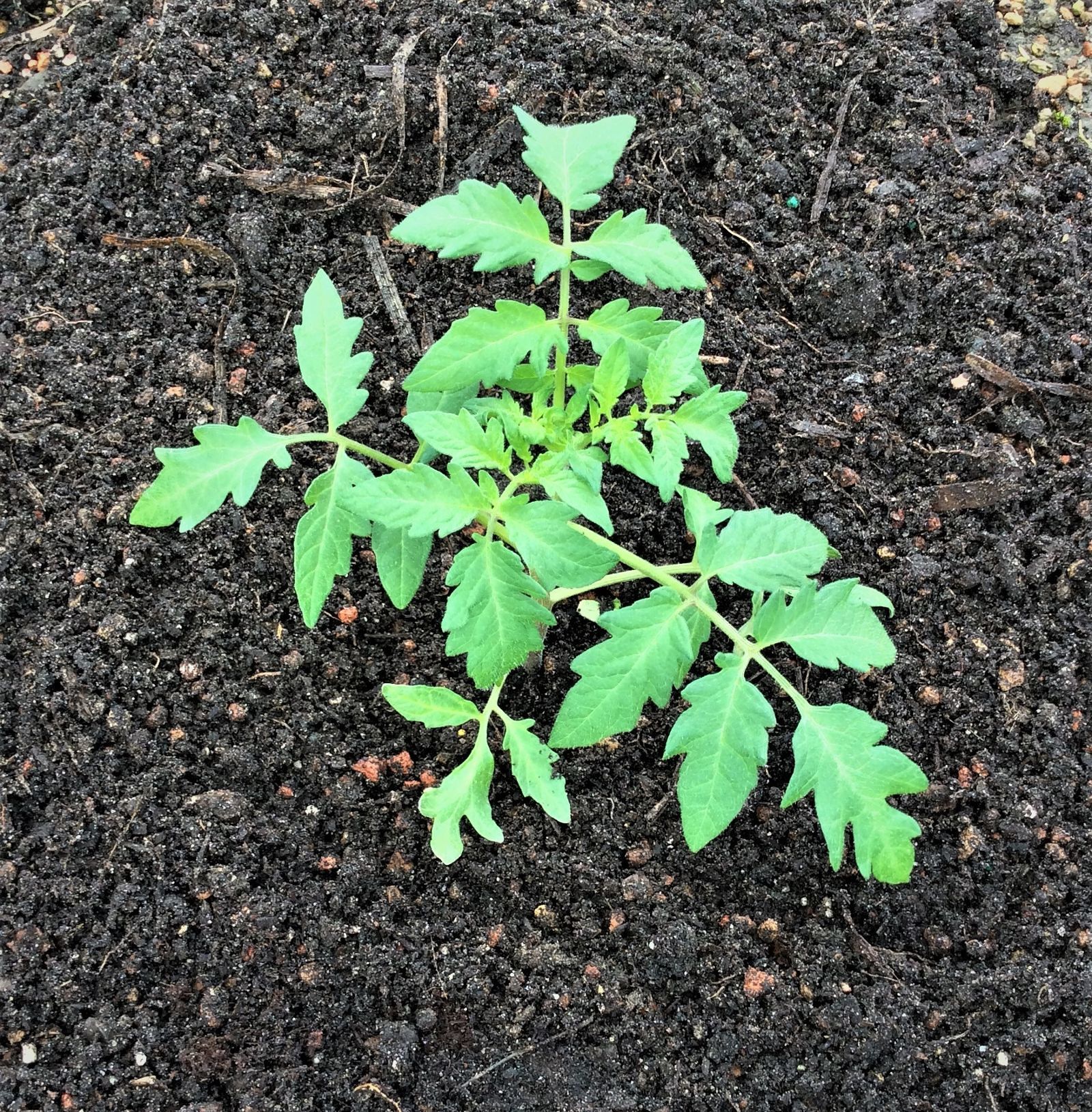 'Paul Robeson' is a Siberian heirloom, named for the much admired operatic artist and equal rights advocate. This indeterminate black variety reliably yields generous amounts of 8 to 12 ounce, slightly flattened, round, brick-red tomatoes with dark-green shoulders and an exceptionally juicy, flavorful interior. Producing tomatoes with a perfect balance between acid and sweet, and luscious, earthy, exotic flavors whether the temperatures dip or soar, it's a particularly good choice for anywhere in Northern California.
Days to maturity: 74
'Snow White' is a cherry tomato which produces abundant clusters of deliciously sweet (with hints of pineapple), pastel lemon yellow, 1 inch round fruits. An extremely high yielding vine with a long production period that easily tolerates the wide range of temperatures and conditions experienced in a NorCal summer, 'Snow White' is one excellent, full-flavored, crack-resistant snacking tomato. Try it mixed with other cherry tomatoes such as 'Sungold', 'Sakura', and 'Green Grape' for a rainbow of a tomato salad. Be warned: These plants are vigorous indeterminates.
Days to maturity: 75
'Juliet' sports short but vigorous vines that set up to 18 tasty, elongated fruits on long, well-filled clusters and will continue to produce until winter's first frost. Disease resistant, heat tolerant, productive in foggy summers too, 'Juliet' is a winner wherever it's grown. It's outstanding when enjoyed fresh in the garden or added to salads or salsa, with a well-balanced, rich, complex flavor.  This variety is also a great candidate for sun-drying and excellent in pasta sauces.  It's a good choice for containers, too, despite being indeterminate.
Days to maturity: 60
'Jaune Flamme' is an extremely prolific indeterminate, early French heirloom producing long trusses of beautiful, perfectly round, 4 to 5 ounce persimmon-colored tomatoes. The flavor is a fruity blend of tart and sweet, bright in acidity, full-bodied and deliciously juicy. Reliably vigorous wherever it's grown, 'Jaune Flamme' tomatoes are delectable fresh or dried and make an excellent pasta sauce.
Days to maturity: 70
'Cosmonaut Volkov' is an early, fail-safe Ukrainian heirloom that consistently wins taste test awards for its rich, complex, well-balanced flavor: It's a perfect blend of sweet and tart. Fruits range from 10 to 16 ounces, are slightly squat in shape with a classic tomato-red interior and skin color, plus green-brushed shoulders. You can expect high yields of these semi-determinate vines, even in cool summers.
Days to maturity: 68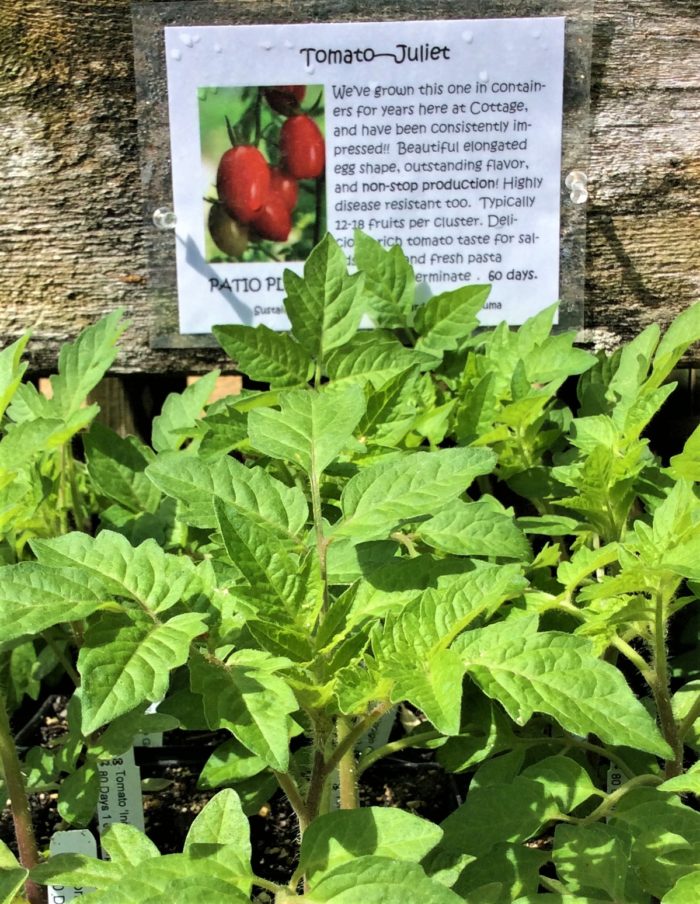 Fionuala Campion is the owner and manager of Cottage Gardens of Petaluma in Petaluma, California.