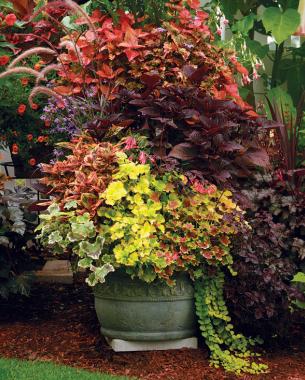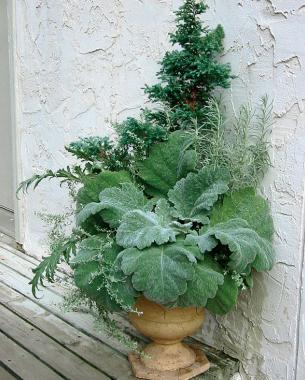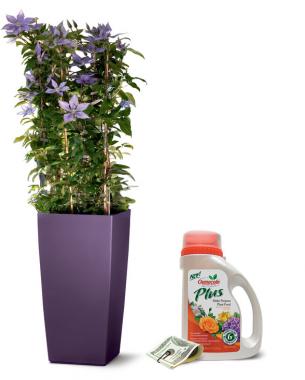 Do you revel in the heat, bask in the sun, and laugh at humidity? Or do you prefer to romp in the snow, enjoy a brisk winter walk, and turn down the thermostat in favor of a wrapping yourself in a down comforter? Express your preference in a container planting. Use fiery reds, oranges, and yellows to invoke flame and heat, or frosty silvers, blues, and purples to cool things off. You'll be amazed at the effect your chosen color scheme has on your garden. We will pick a winner that, in our opinion, is the most beautiful and creative embodiment of its theme.
For the winner
The winner of the challenge will be featured in a spring 2010 issue of Fine Gardening. In addition, the winner will receive:
• A self-watering container from Lechuza (www.lechuza.com), valued at $140
• $250 to spend on whatever you desire, courtesy of Osmocote (www.plantersplace.com)
How to enter:
Take several photos of your container when it's at its peak and mail them, postmarked by August 15, 2009, to the 2009 Container Design Challenge, Fine Gardening , 63 S. Main St., PO Box 5506, Newtown, CT 06470. Submit images by e-mail at [email protected] . Be sure to include your name, address, telephone number, and e-mail address and detailed list of all the plants in your container. Multiple entries are welcomed. Photos will not be returned.
To give your entry its best chance
1. Choose flattering light.
Take photos on overcast days or in the early morning or early evening to avoid capturing harsh light and shadows.
2. Focus on the container.
Choose a setting and background that doesn't distract from your design.
3. Get the whole picture.
Take photos of your container from several different angles. Be sure to fit the entire container and its contents into the frame of the photo.
4. Select the highest quality camera settings.
Set digital cameras to the resolution at the highest possible setting. If you use film, save the negatives.
5. Save your plant tags.
We might need to verify some plant names.
6. Keep your container going strong.
If you are one of our finalists, you'll likely be asked to take several more photos of your container.
For more great tips on taking great garden photos, check out this article:
Take Photos that Look as Good as Your Garden