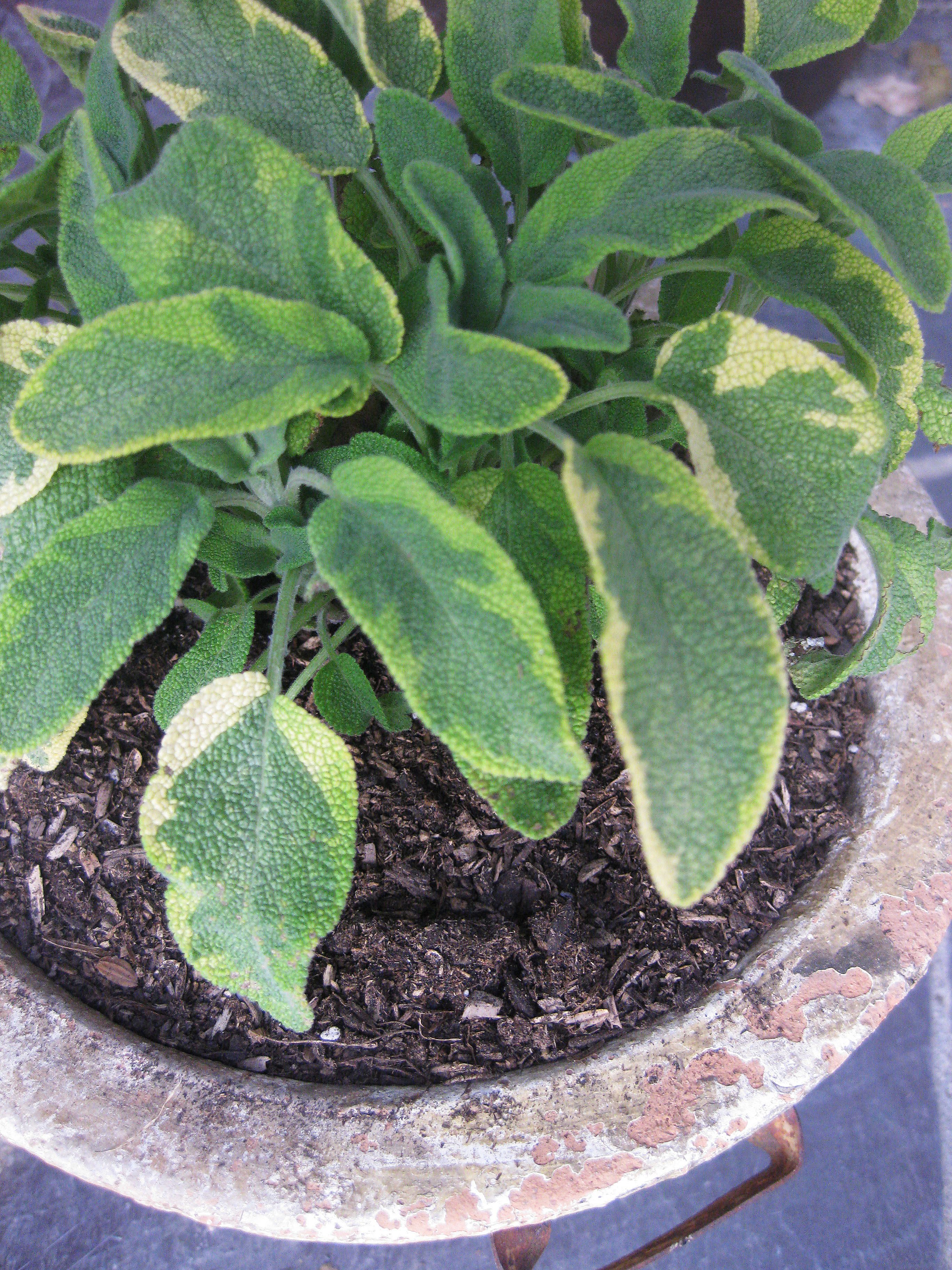 I'm guessing that there's no way you haven't heard me go on and on about the many joys of growing herbs. Recently, there's a surge of renewed interest in herbs as the essential oil industry booms.
They also happen to be the first group of plants that I feel in love with as a gardener – and for good reason. Fifteen reasons to be exact.
If you don't yet have herbs in your garden make this the year that you get some planted at your place. Here's some great reasons that you shouldn't live without them.
1. Herbs as a whole are one of the easiest group of edibles to grow — hands down. They seem to be determined to grow and most of them aren't picky about where. If you've never gown a thing in your life, start with herbs.
 
2. The can help combat erosion. Do you have a slope-y hillside in your yard? Herbs such as thyme varieties, sage, and winter savory will beautify the hill and help keep it in place at the same time.  
 
3. Some herbs are naturals at becoming wonderful small "trees" if they are shaped a bit. This includes lavender, bay laurel, tea tree, and rosemary.
 
4. Herbs such as lemon thyme, silver thyme, lemon, thyme, purple basil, tri-colred sage, and golden sage offer great color in the garden and landscape.
 
5. Plant herbs like thyme against a walkway path or in between stepping stones to take advantage of every planting space and for scent as you brush by them.
 
6. Herbs such as creeping thyme and Roman chamomile make a fabulous groundcover or even lawn replacers.
 
7. They thrive in containers. Therefore, herbs can be grown by anyone, anywhere.
 
8. Most herbs are irresistible (and important) for pollinating and beneficial insects. Call more of the good guys to your garden with herbs.
 
9. Create low hedges by shaping rosemary, hedge germander, lavender, and meadowsweet plants.
 
10. Rosemary, lavender, yarrow, bee balm, and sage are all deer-resistant.
 
11. Most herbs have little to no problems with insect damage.
 
12. Scented geraniums, lavender, anise hyssop, Roman chamomile, lemon balm, thyme, basil, and rosemary are just a handful of herbs that offer wonderful frangrances to the garden.
 
13. free herbs! Many of them are easily propagated through cuttings and/or root division.
 
14. They can be drought-tolerant. lamb's ears, wooly yarrow, platinum sage, catmint, rosemary, thyme, lavender, and germander require minimum water once they are established.
 
15. Last — but surely not least — you'll have herbs for the kitchen! Once you start cooking with fresh herbs in your dishes, you'll never want to be without them.