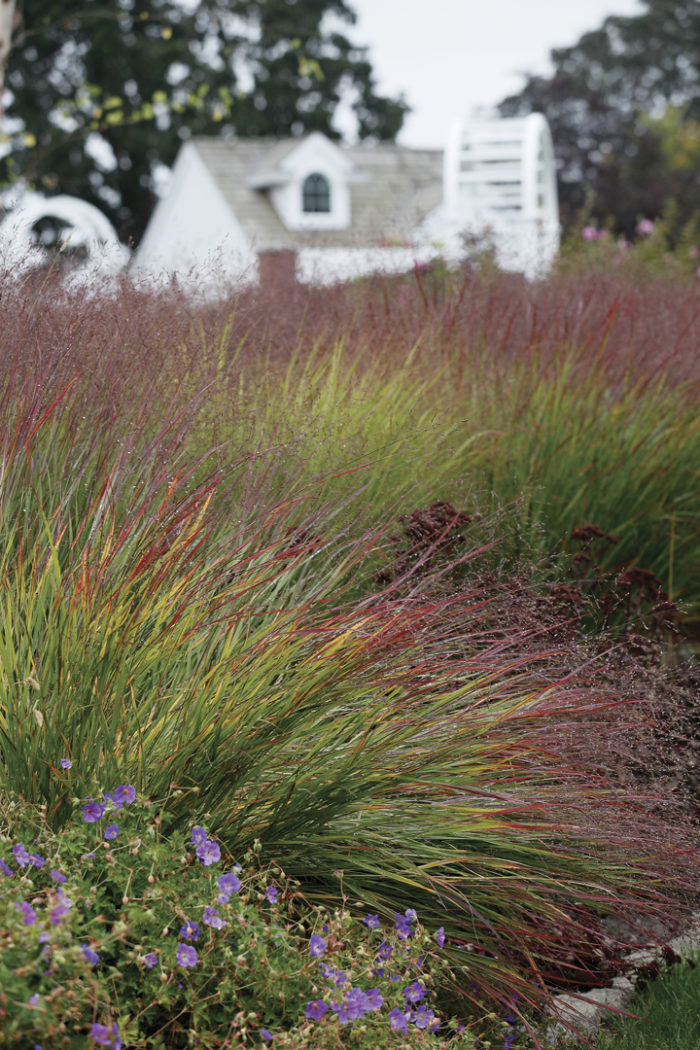 Droughts and water shortages have grabbed headlines in recent years, reminding gardeners everywhere that we need to find ways to make our landscapes less dependent on supplemental water. Even in regions where drought is infrequent, environmental factors like topography, soil type, mature trees, building locations, and prevailing winds can create dry microclimates. These are the spots where water-wise plants can make a world of difference.
As you search for less thirsty alternatives for your landscape, make sure that your choices are well adapted to your site's soil type, soil pH, and climate. The plants you choose may be native to this continent or adapted old-world species from other regions of the globe. But don't buy into the common misconception that all native plants are water-wise. For a low-water garden, seek out plants that grow in arid environments, whether their home range is in North America or in Europe, Asia, Africa, or Australia.
I generally plant natives as my first choice and use adapted old-world plants when there is no native equivalent with the characteristics I'm looking for. Lavender (Lavandula spp. and cvs., USDA Hardiness Zones 5–9) is a prime example of an outstanding xeric old-world plant with no native equivalent.
10 Water-wise Plants
'Shenandoah' prairie switchgrass is compact and colorful
(Panicum virgatum 'Shenandoah')
Zones: 4 to 9
Size: 3 to 4 feet tall and 2 to 3 feet wide
Conditions: Full sun; average to dry soil
With showy late-summer flower spikes and nice fall foliage, switchgrasses grow in any soil, including clay, and are an excellent choice for rain gardens. There are many gorgeous cultivars to choose from. I particularly like 'Shenandoah' for its compact habit and showy foliage. Its blades flush red at the tips starting in June, deepen to burgundy in autumn, and dry to a warm mix of reds and oranges at season's end. Showy pinkish flower spikes emerge in midsummer.
'Raydon's Favorite' aromatic aster is a robust bloomer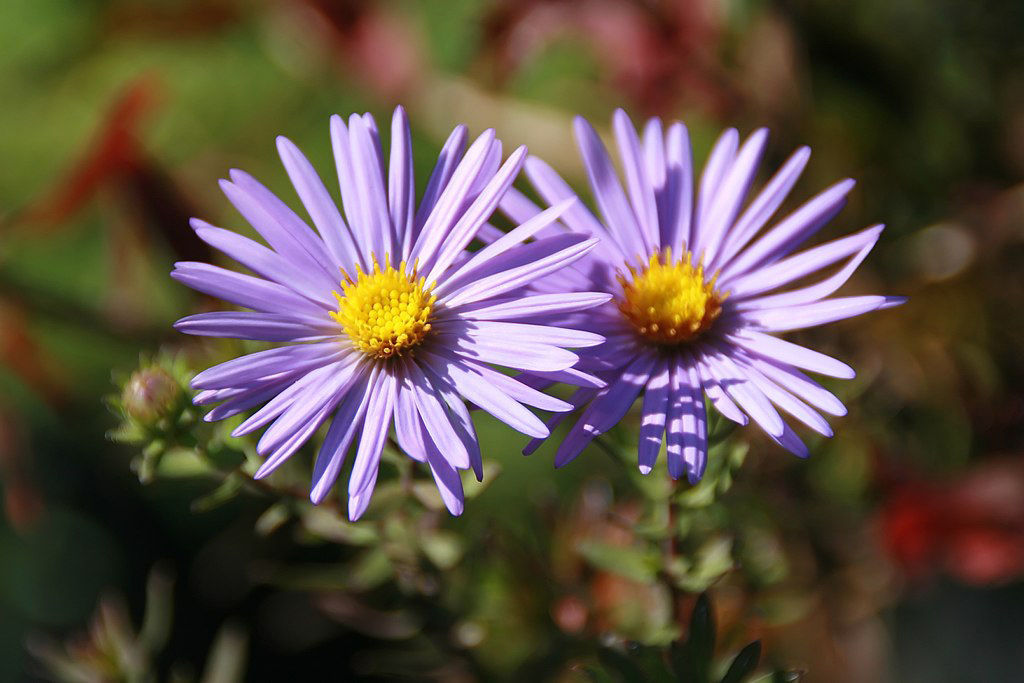 (Symphyotrichum oblongifolium 'Raydon's Favorite')
Zones: 4 to 8
Size: 2 to 3 feet tall and wide
Conditions: Full sun; average to dry soil
Why are asters so often overlooked for inclusion in landscapes? Our North American native species provide fabulous late-summer and fall flowers, offering valuable nectar to butterflies and bees as they prepare for winter. 'Raydon's Favorite' is hands down one of the best, with large lavender-blue flowers, attractive mint-scented foliage, and a sturdy upright growing habit.
Kintzley's Ghost® honeysuckle vine sports showy silver bracts all season long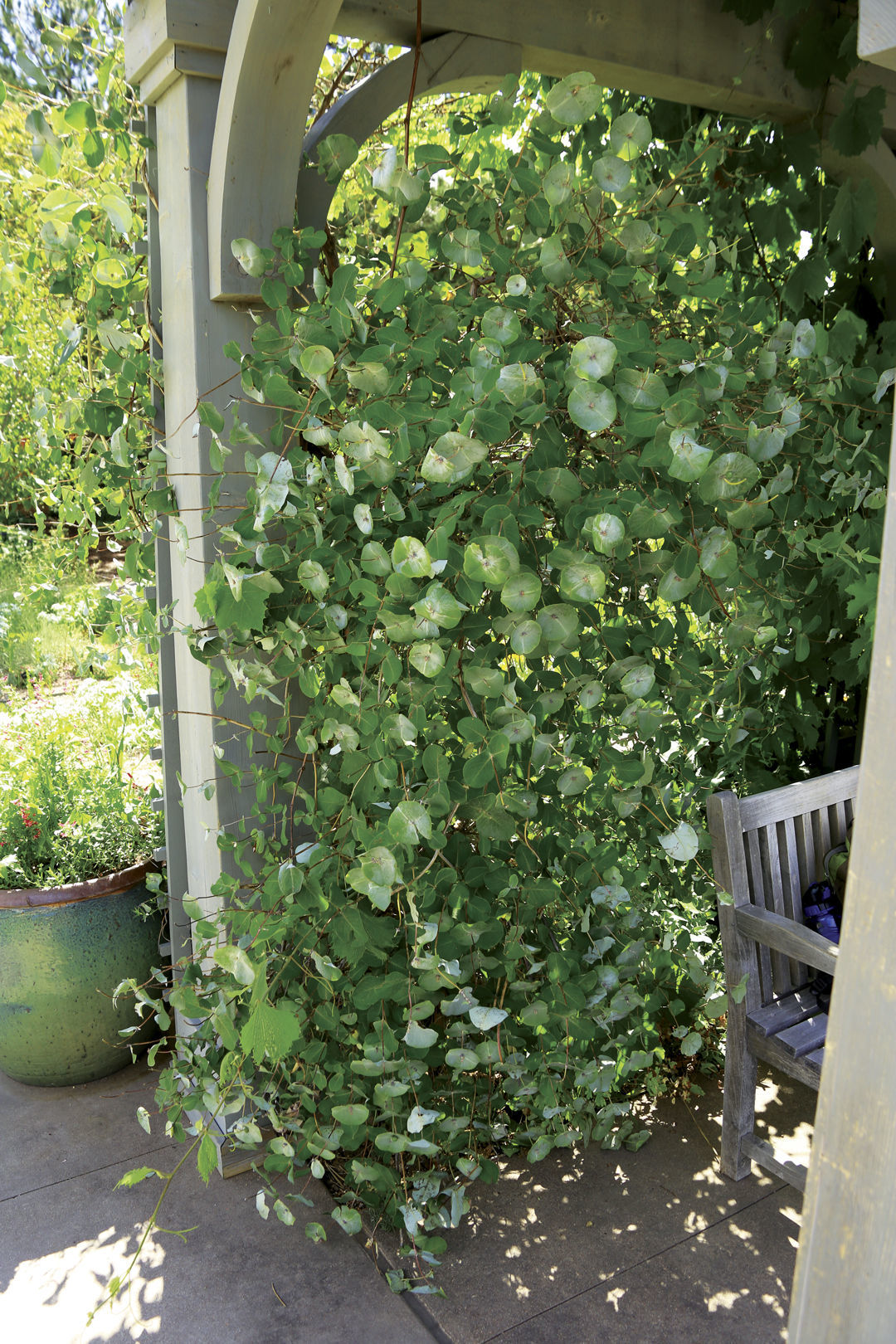 (Lonicera reticulata 'P015S')
usda hardiness Zones: 4 to 8
Size: 8 to 12 feet tall and 3 to 5 feet wide
Conditions: Full sun to partial shade; adaptable to many soils
This recently rediscovered North American native is much less commonly cultivated than its cousin, trumpet honeysuckle (Lonicera sempervirens, Zones 4–9). Kintzley's Ghost® will wow you with silver bracts that look luminous spring through fall against waxy, blue-green foliage. The pale bracts cup showy yellow flowers in spring, followed by reddish-orange autumn berries.
For flamboyant flowers with a practical purpose, choose orange butterfly weed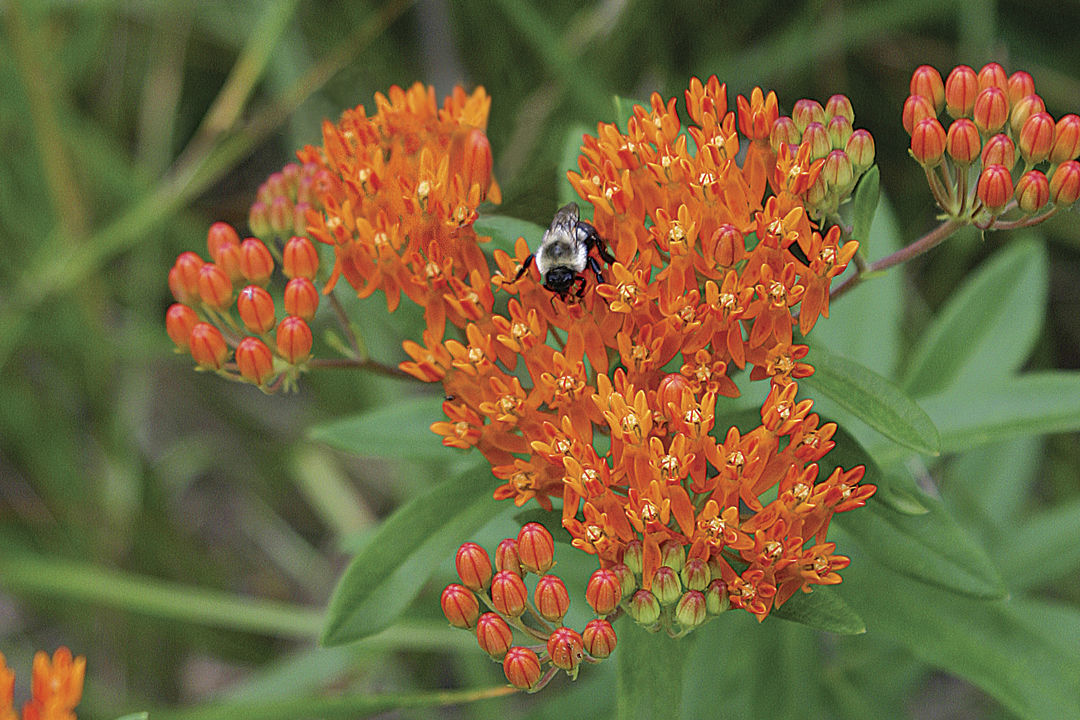 (Asclepias tuberosa)
Zones: 4 to 9
Size: 12 to 30 inches tall and 12 to 18 inches wide
Conditions: Full sun; average to dry well-drained soil
If you're interested in helping monarch butterflies survive the effects of industrial agriculture, plant this milkweed to provide food and habitat for caterpillars and nectar for adult butterflies. Its showy orange flower clusters are a highlight of the late-spring garden. The straight species grows well in dry, sandy soil, but if you have heavier soil, seek out the clay-adapted form (Asclepias tuberosa var. clay, Zones 4–9) from the upper Midwest.
Tennessee coneflower thrives where others won't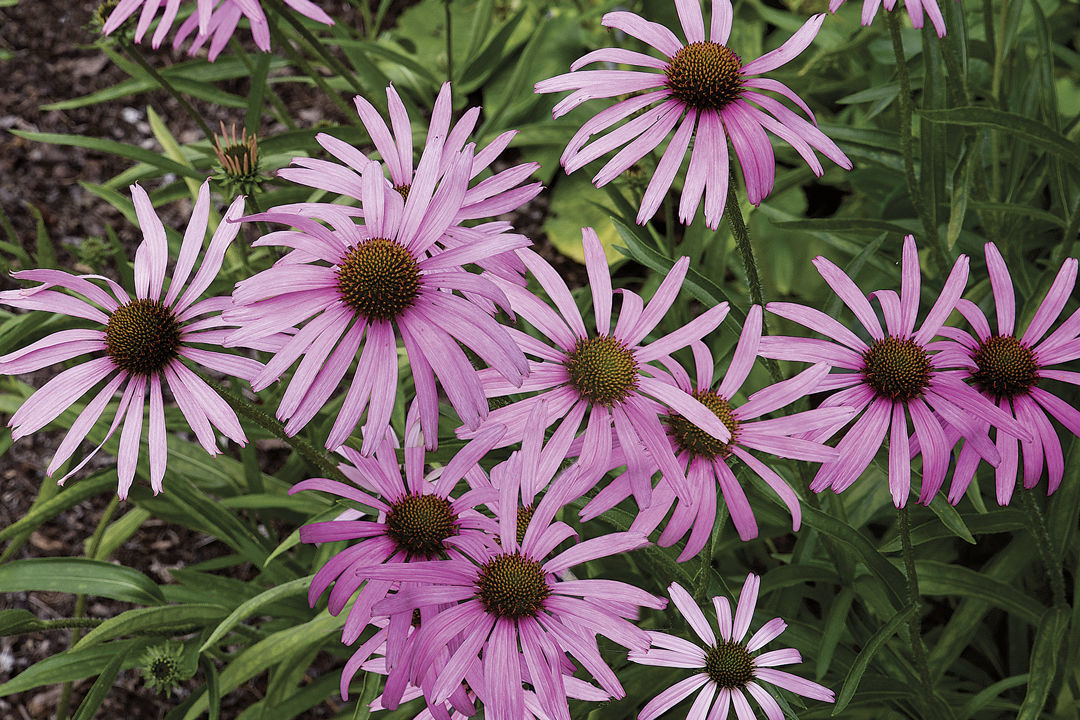 (Echinacea tennessensis and cvs.)
Zones: 4 to 9
Size: 2 feet tall and 12 to 18 inches wide
Conditions: Full sun to partial shade; average, well-drained soil
Normally, coneflower grows in moister, deeper soils. But in its native habitat, the rare endemic coneflower is found only on dry limestone outcroppings exposed to the sun and wind. This makes it an excellent choice for planting sites that other coneflowers would find too dry.
'Gro-Low' fragrant sumac is a lofty, fast-filling ground cover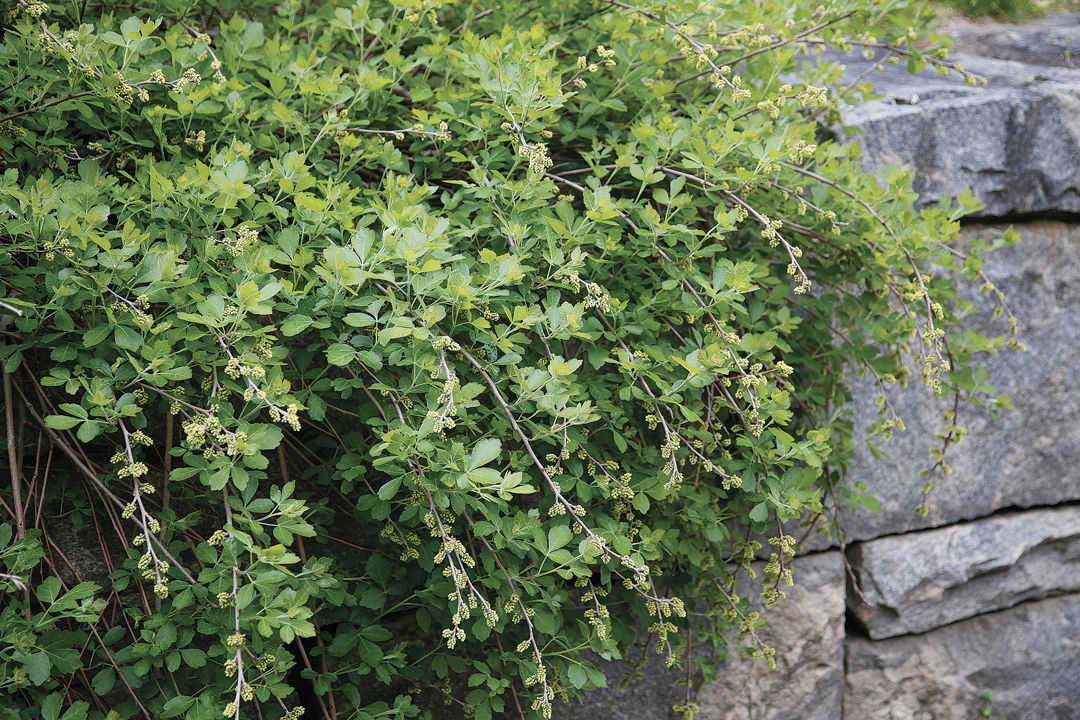 (Rhus aromatica 'Gro-Low')
Zones: 4 to 9
Size: 2 feet tall and 6 to 8 feet wide
Conditions: Full sun to partial shade; adaptable to many soil types, including clay
This low-spreading shrub is one of my favorites. It is an excellent large-scale ground cover that thrives in hot, dry growing Conditions. The small, early-spring flowers aren't showy, but are an essential early-season nectar source for native bees. The glossy deep-green leaves turn brilliant burgundy-red in the fall for a fabulous end-of-season display.
'Arizona Sun' blanket flower covers dry ground with long-lasting blooms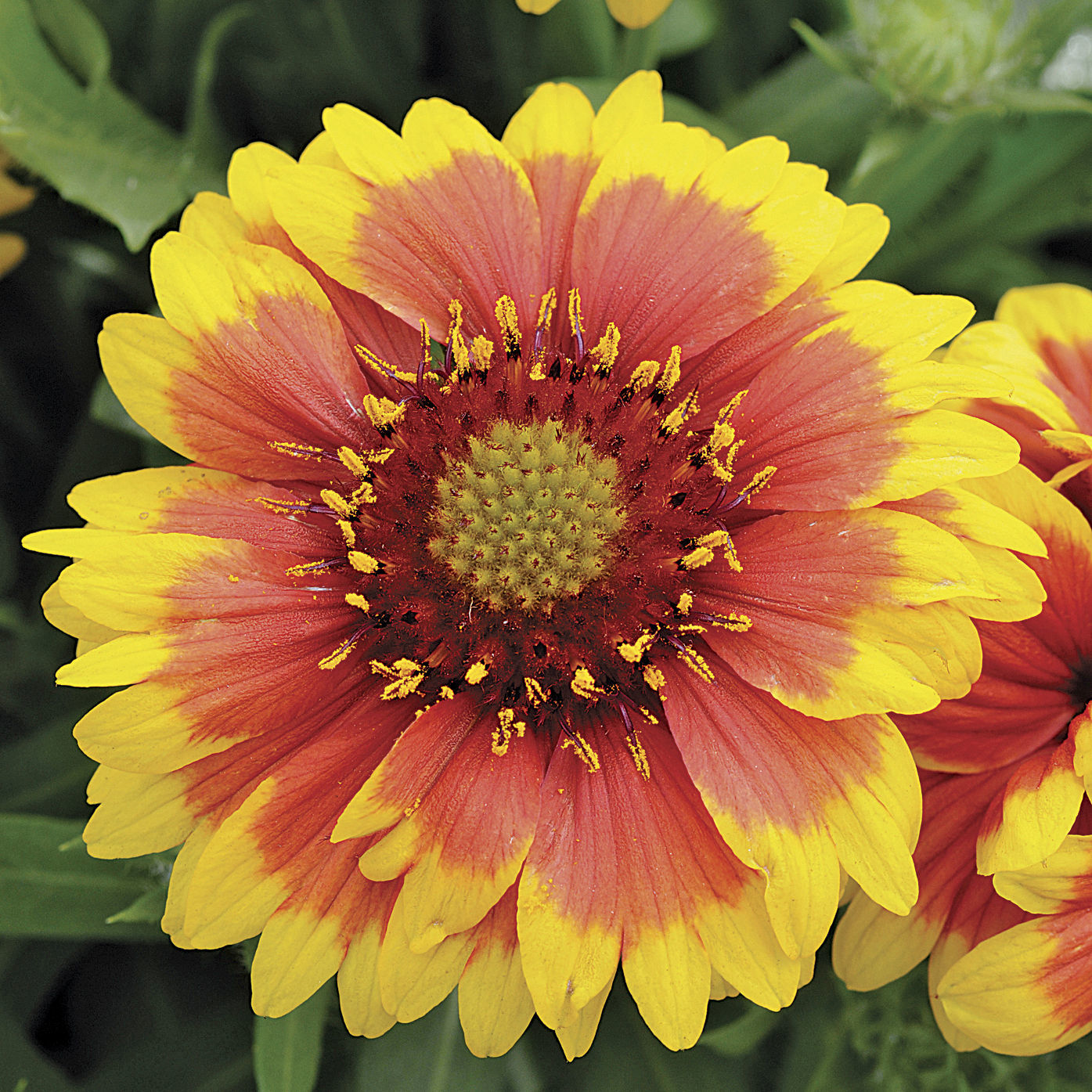 (Gaillardia 'Arizona Sun')
Zones: 3 to 9
Size: 10 inches tall and 12 inches wide
Conditions: Full sun; lean, dry soil
Long-blooming and well adapted to dry Conditions, blanket flower is a butterfly magnet. Modern hybrids like the Arizona series have improved the Size of the flowers and expanded their color combinations and their overall garden performance. These are not long-lived perennials; you will need to replant them every few years to keep them in your garden.
'Compacta' Oregon grape offers multiseason interest for dry shade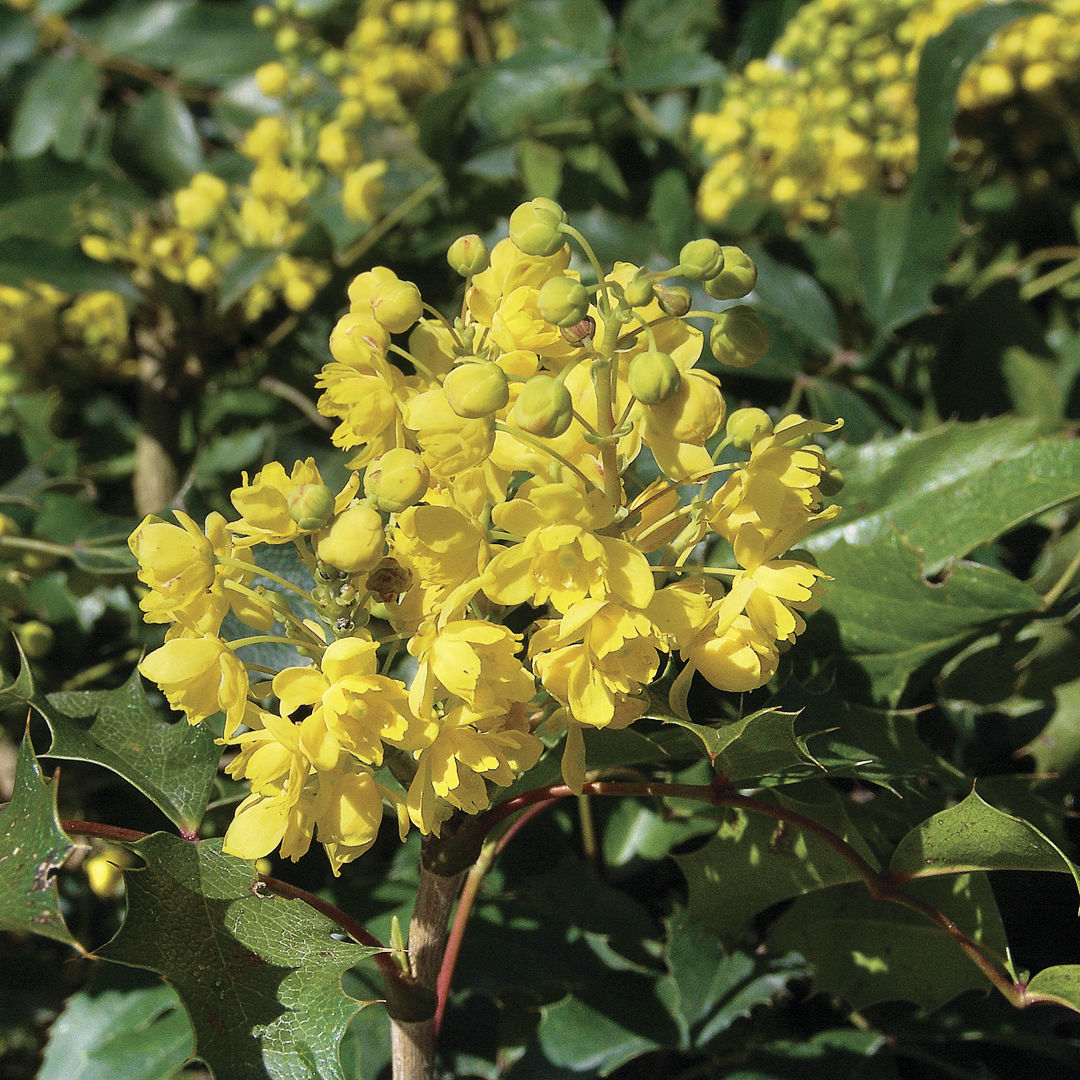 (Mahonia aquifolium 'Compacta')
Zones: 5 to 9
Size: 3 to 4 feet tall and wide
Conditions: Partial to full shade; well-drained acidic soil
This selection of Oregon grape is a compact grower that tops out at around 3 to 4 feet tall. Because it is shade tolerant, this smaller shrub is useful for east- and north-facing walls and in dappled or full-shade planting sites. With fragrant yellow early-spring flowers, evergreen foliage, and showy songbird-attracting blue fruit, it will enhance your landscape every season.
'Golden Fleece' goldenrod is a perfect fit for a smaller garden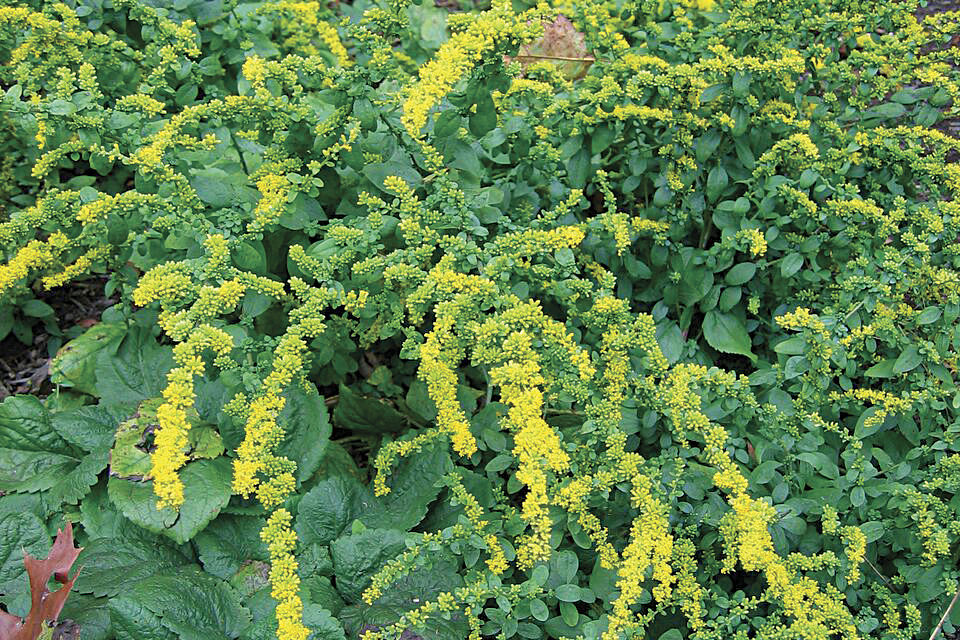 (Solidago sphacelata 'Golden Fleece')
Zones: 4 to 9
Size: 12 to 18 inches tall and wide
Conditions: Full sun; medium to dry well-drained soil
'Golden Fleece' is a compact goldenrod that looks great in front of taller perennials or massed as a ground cover. Since this cultivar is sterile, you won't need to worry about reseeding. Some people still think goldenrod causes seasonal allergies, but you can assure them that this plant's sticky, heavy pollen is not carried by wind, but by the many pollinators and beneficial insects attracted to its golden blooms.
Purple prairie clover is popular with pollinators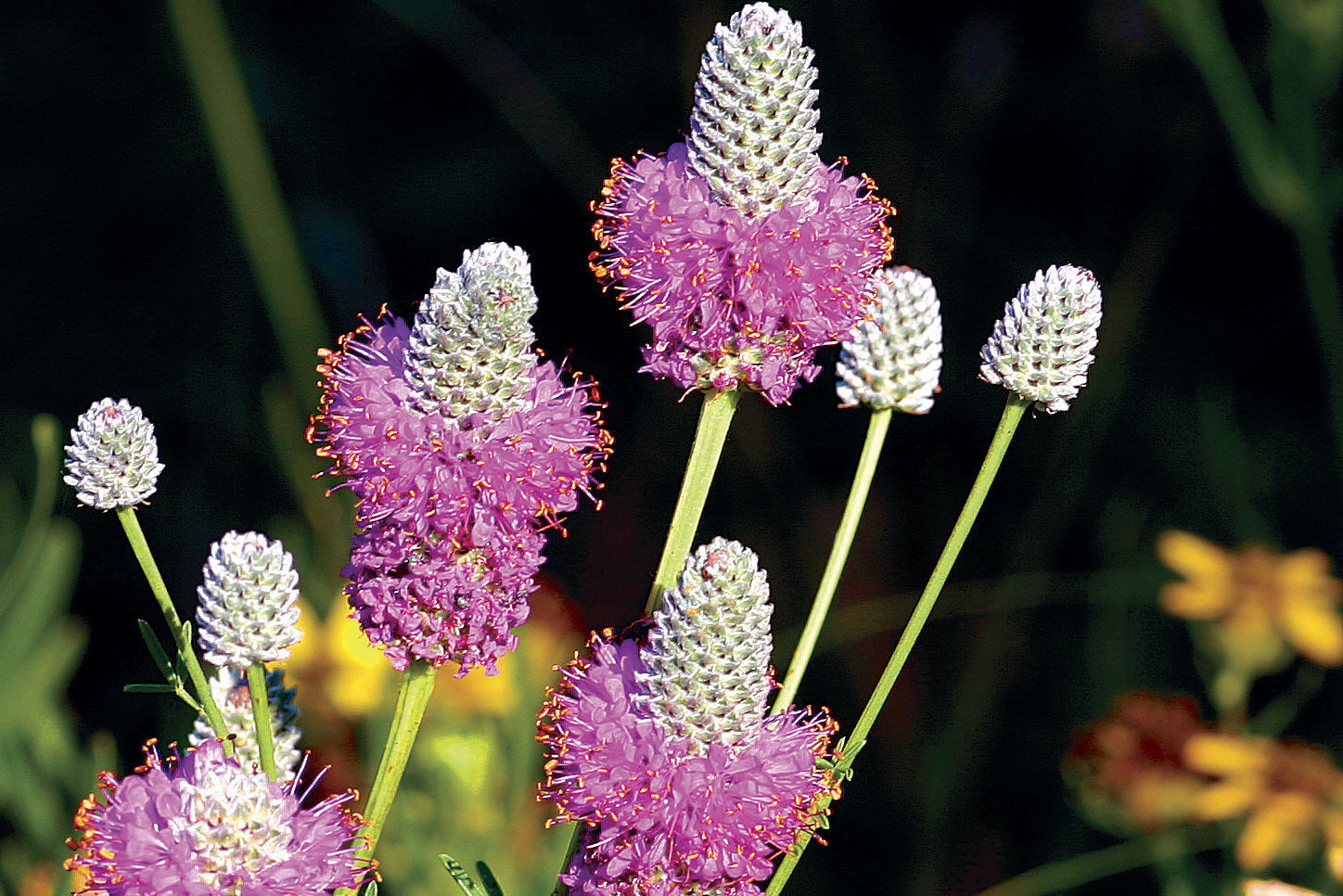 (Dalea purpurea)
Zones: 3 to 8
Size: 1 to 2 feet tall and 12 to 18 inches wide
Conditions: Full sun; adaptable to many soil types
Purple prairie clover is a beautiful soil builder; the beneficial bacteria that colonize its root nodes help to fix nitrogen in the soil. Its thin, bright-green foliage is an indicator of its drought tolerance, and the profuse display of midsummer purple flowers is sure to attract any bees and butterflies in the neighborhood.
---
David Salman is the founder and chief horticulturist at High Country Gardens in Santa Fe, New Mexico.
Photos: millettephotomedia.com; Joshua McCullough, Richard Bloom, Steve Aitken, Jennifer Benner, Stephanie Fagan, Michelle Gervais, courtesy of Mt. Cuba Center
---
Sources