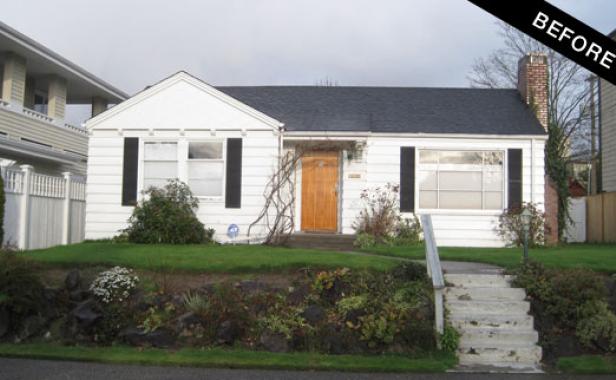 If you have a knack for designing gardens, we want to hear from
you! We're kicking off our first Before & After Design Challenge to find out
who can propose the best garden makeover for this reader's front yard. Send us a
planting plan and 3-D rendering. And if your design wins, we'll feature it in
the magazine.
Here's how to enter: Based on the landscape
profile, design a garden that dramatically boosts curb appeal and addresses
the site's listed challenges. Our panel of editors and garden designers will
judge the plans on problem-solving prowess, planting design, thoughtful use of
space, and, of course, overall good looks. You can create your design by hand or
by using any design software program. Just be sure that your application
includes the following materials: 
✓ Entry
form
✓ Three-dimensional rendering
✓ Planting plan (a labeled
bird's-eye view that reflects the placement of the house, hardscape, beds, and
plants)
✓ Planting-plan key (complete with botanical and common names)
Mail your entry form and color printouts of your plans to Before & After
Design Challenge, 63 South Main Street, Newtown, CT 06470. Or email your entry
materials to DesignChallenge@taunton.com.
All applications must be postmarked by Thursday, November 15, 2012. Should you
have any questions, call us at 203-304-3543. We can't wait to see
how you would transform this space!
Download the entry materials
Get our latest tips, how-to articles, and instructional videos sent to your inbox.