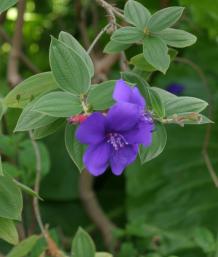 If you know the genus and species of this month's mystery plant, you could win a year's subscription to Fine Gardening. If you're already a subscriber, we'll add a year onto your subscription.
Email us your entry by December 1, 2007, with "Mystery Plant #27 – November" in the subject line. Along with your guess, please include your mailing address and your telephone number. The winner will be chosen at random from all correct entries.
Last month's winner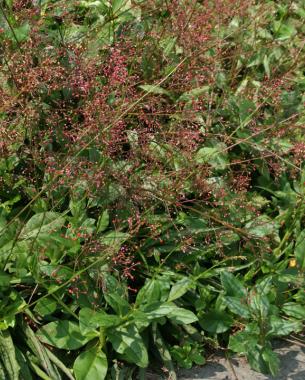 Last month's mystery plant was Jewels of Opar (Talinum paniculatum). This tender perennial, usually grown as an annual, grows to 3 feet tall and 2 feet wide, and prefers full sun and well-drained soil. Sprays of small, starry pink flowers wave in the breeze above wiry stems in summer, followed by the rosy burgundy seed pods for which the plant is most prized. This plant self-sows freely, which can become a problem in optimal conditions. The most popular cultivar of this plant is 'Kingwood Gold', whose rounded leaves are a rich gold. Sandy Otto of Hutchinson, Minnesota, was chosen at random from all correct entries to receive a free one-year subscription to Fine Gardening. Congratulations, Sandy!