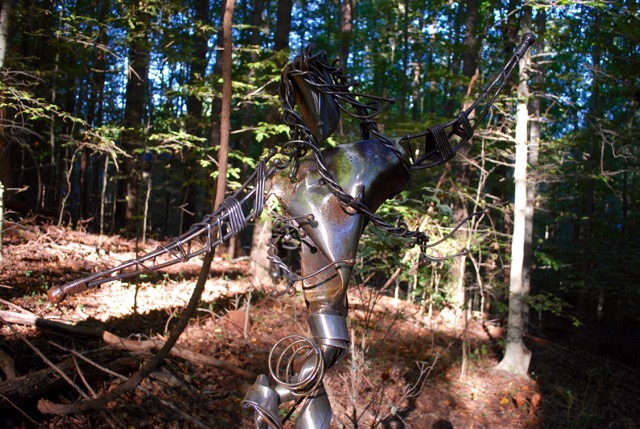 Jay Sifford is onto something amazing – creating a "Light Garden" in his Charlotte, North Carolina garden.
"I've recently been working on a new section of my garden that I call my "Light Garden". Through the creation of this garden I want to make people aware of how wonderful and changing light intensity and patterns are, so that they don't take light for granted. Very few people other than artists and gardeners really notice the beautiful changes in light throughout the year. It's most beautiful in autumn, I think.
The sun rises and hits the life-size steel ballerina sculpture, then moves through the southern sky, finally backlighting the sculpture in late afternoon through a forest of very vertical trees. I have planted lines of Everillo carex that simulate shafts of sunlight breaking through the trees, and also dark green to black foliage, such as 'Black Scallop' ajuga, for contrast and to highlight the contrast of sun and shade.
I've also installed some stone spheres mixed in with ball-clipped boxwoods to simulate spheres rolling down the hill, intersecting the free form mulched path. I recently finished an 80 foot long stacked stone wall that is very serpentine. At its end it wraps around the feet of the sculpture after it leads the eye to that place. The wall acts as a margin on the left side of the path. The right side incorporates negative space and drifts of plants.
This garden is not so much meant to walk through as to be seen from the windows overlooking the forest. This area is full of light, shade, juxtaposition, dissonance, resolution and art…. all of my favorite things!"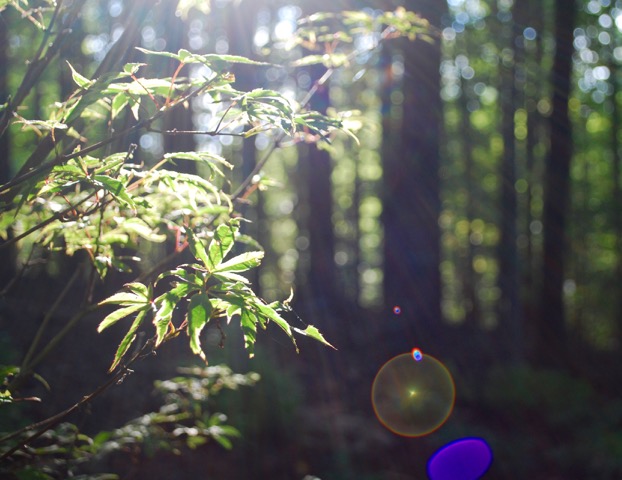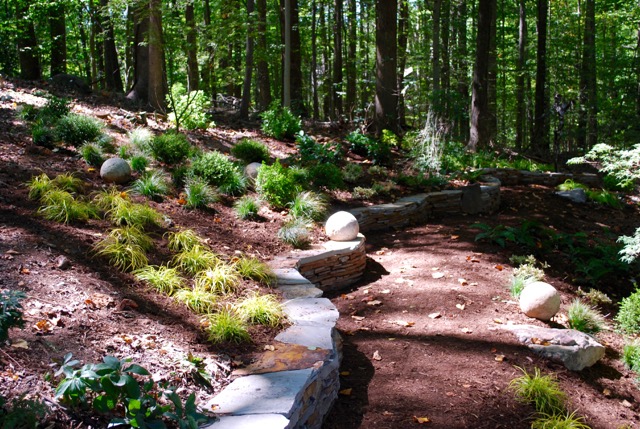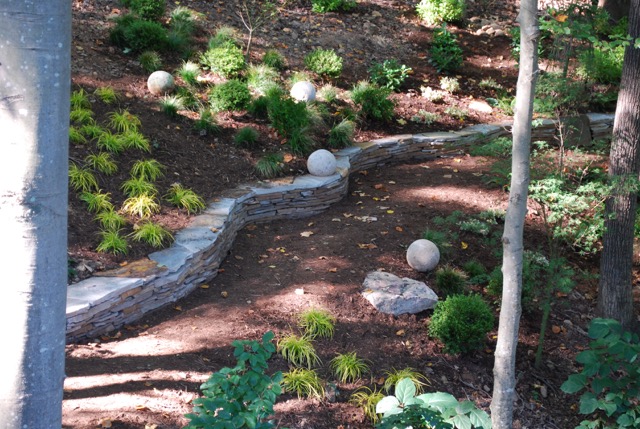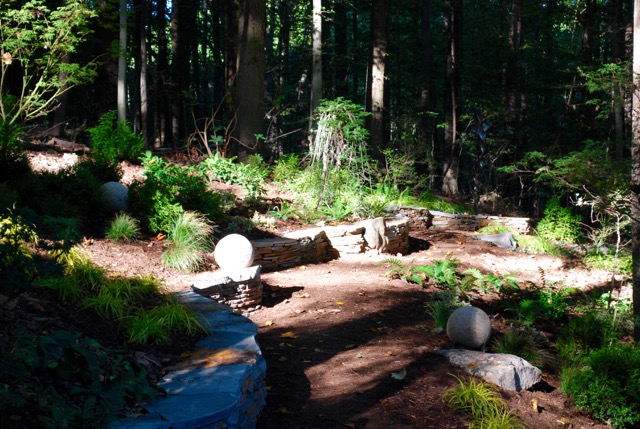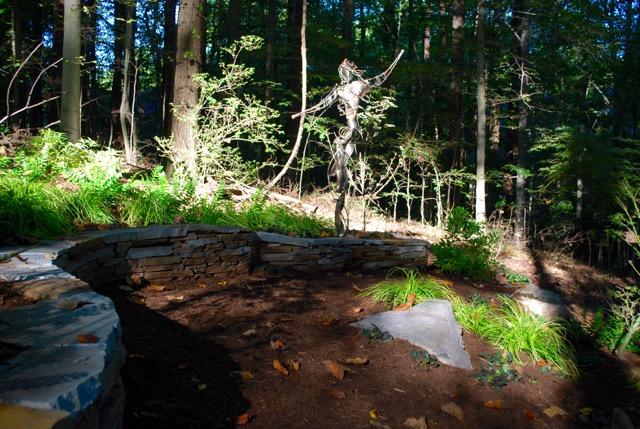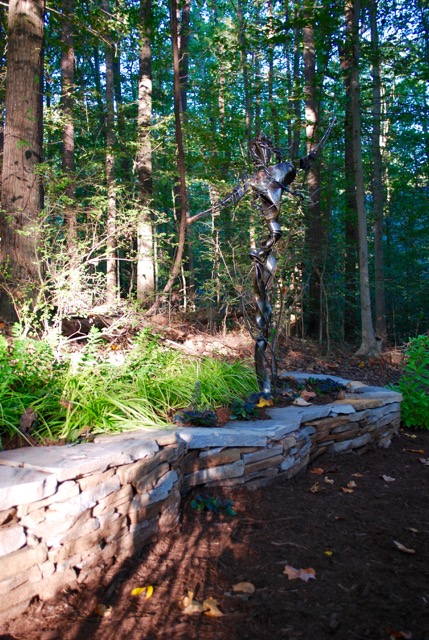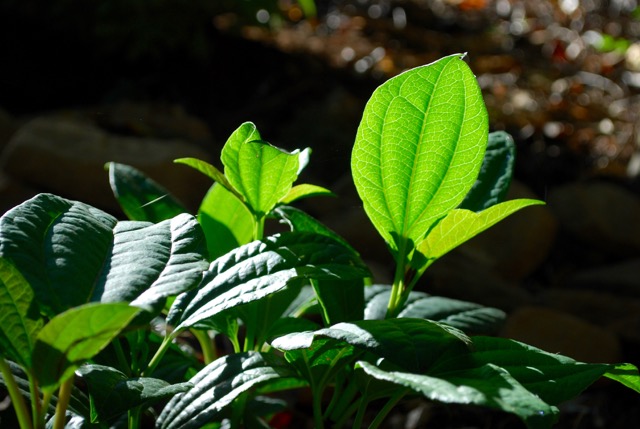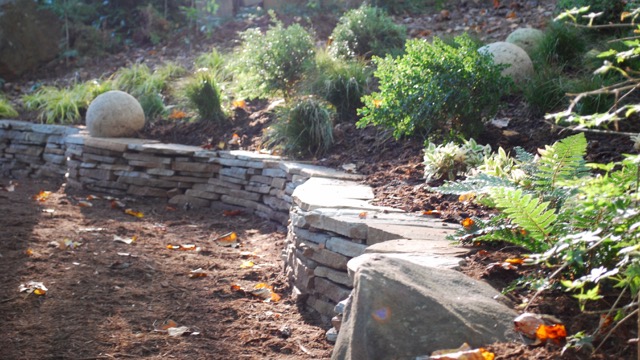 Have a garden you'd like to share? Please email your photos (and stories) to [email protected]! Whether you've never shared before or you've been featured multiple times, we want to see your garden! You don't have to be a professional garden photographer – check out our garden photography tips!
Do you receive the GPOD by email yet? Sign up here!