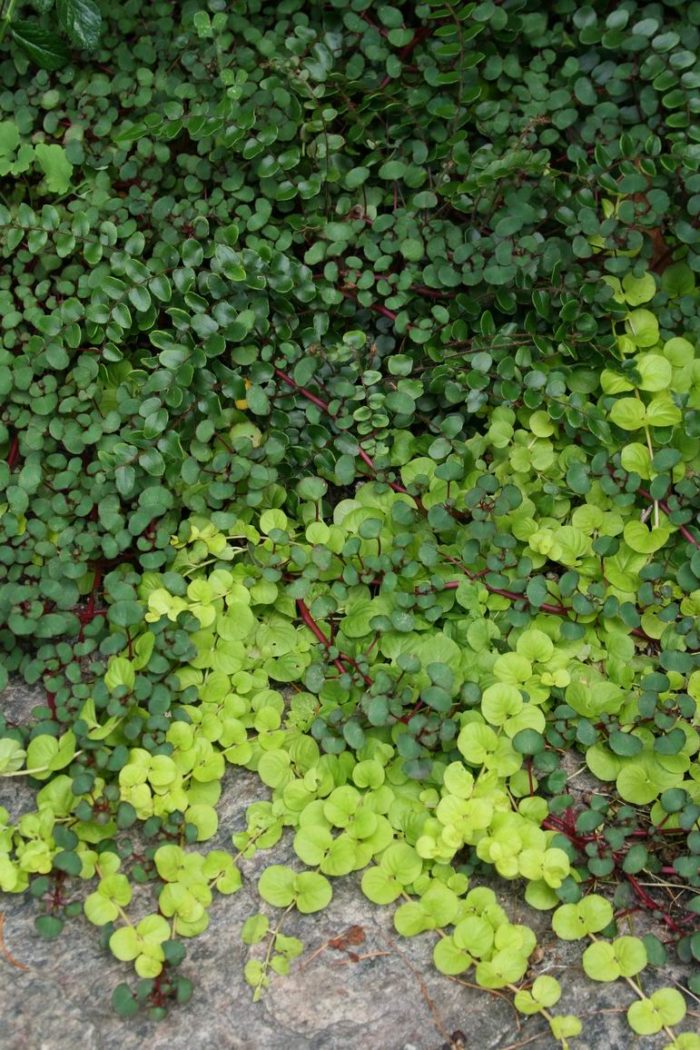 Walking around the Brooklyn Botanic Garden, this might be the last plant combo you'd notice, tucked under a few shrubs near the exit. But when you've walked around as many public gardens as I have, you start to search out the secret little nooks and understated, hidden pleasures. I'm never disappointed. This is one such vignette. I love how these three plants have almost identical leaf shapes, so their subtle color differences are highlighted. The bad thing about these hidden little gems is that you rarely find any plant tags. I know the chartreuse plant is golden creeping Jenny (Lysimachia nummularia 'Aurea', USDA Hardiness Zones 4-8), and it looks like one of the other plants is button fern (Pellaea rotundifolia, Zones 8-10), but I have no idea what the third plant is. Anyone? Comment below!
**Click directly on the photo to enlarge it in a pop-up window.**
Welcome to the Fine Gardening GARDEN PHOTO OF THE DAY blog! Every weekday we post a new photo of a great garden, a spectacular plant, a stunning plant combination, or any number of other subjects. Think of it as your morning jolt of green.
Sign up to get new posts delivered to your inbox each morning so you'll always remember to take a look, or subscribe to our RSS feed. We look forward to sharing our garden travels with you.
R E A D E R   P H O T O S: We love featuring your photos, too. If you think you have a photo that we should share on the Garden Photo of the day, email us. Send hi-res images if possible. We'll only respond if we plan to use your photo.