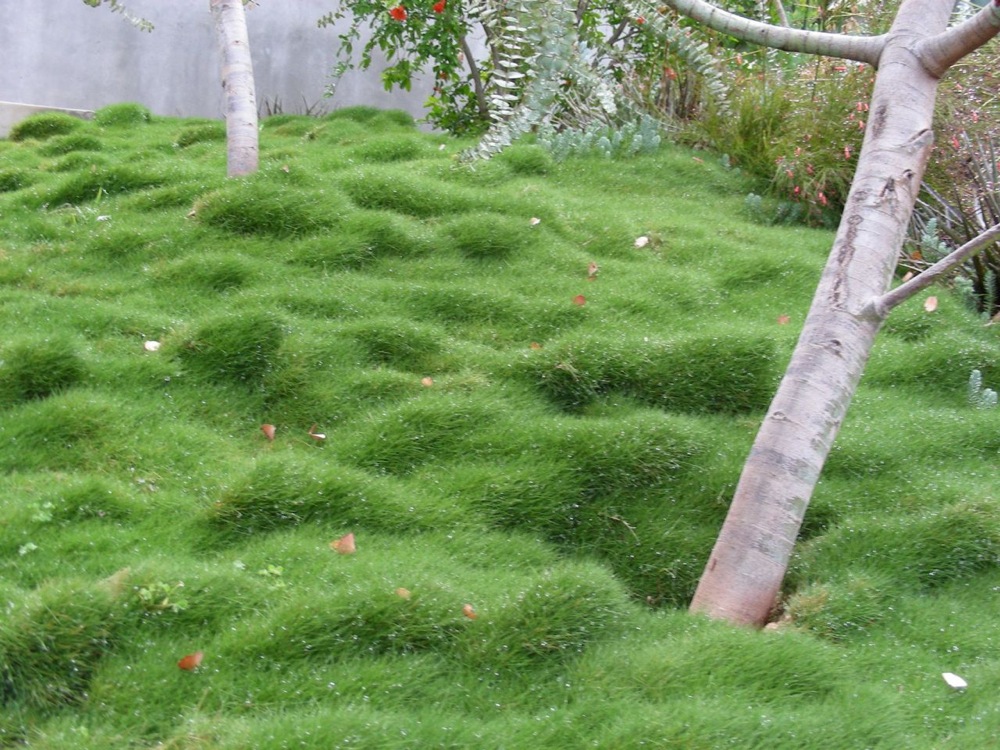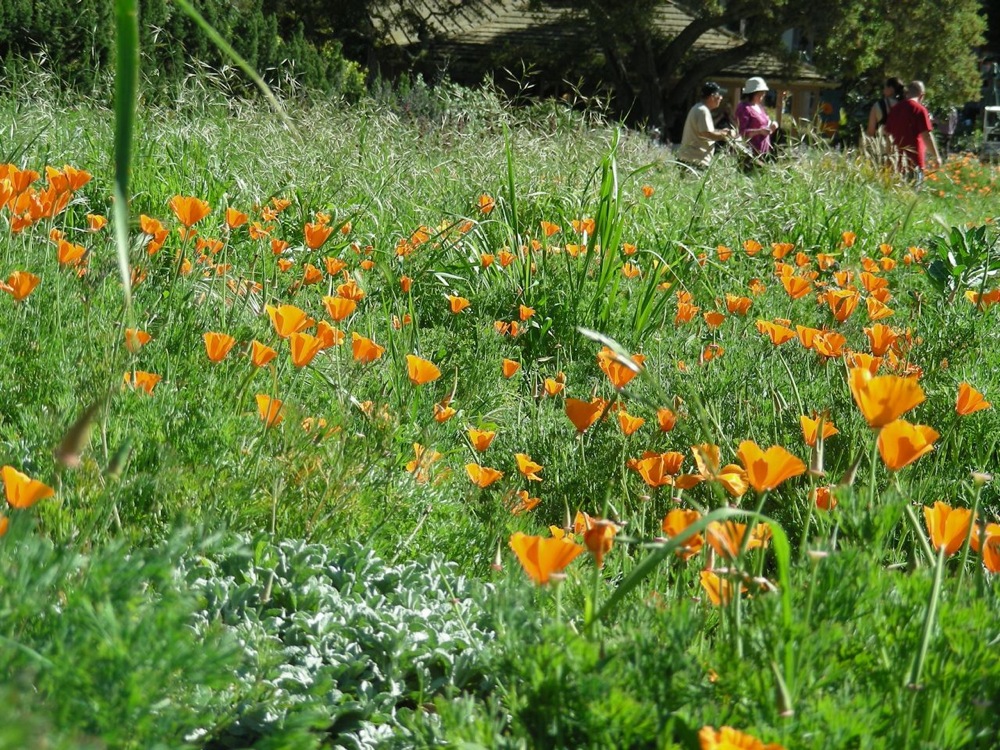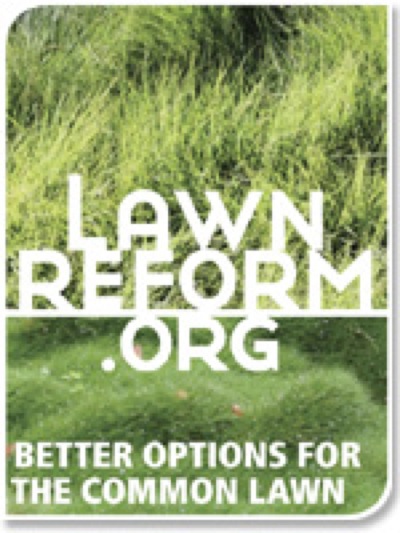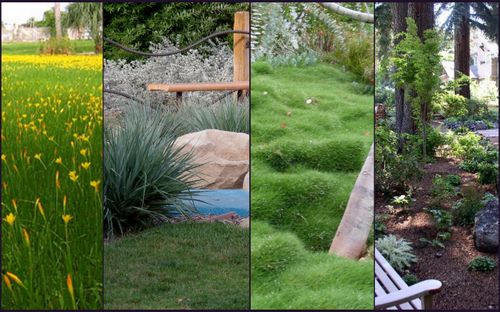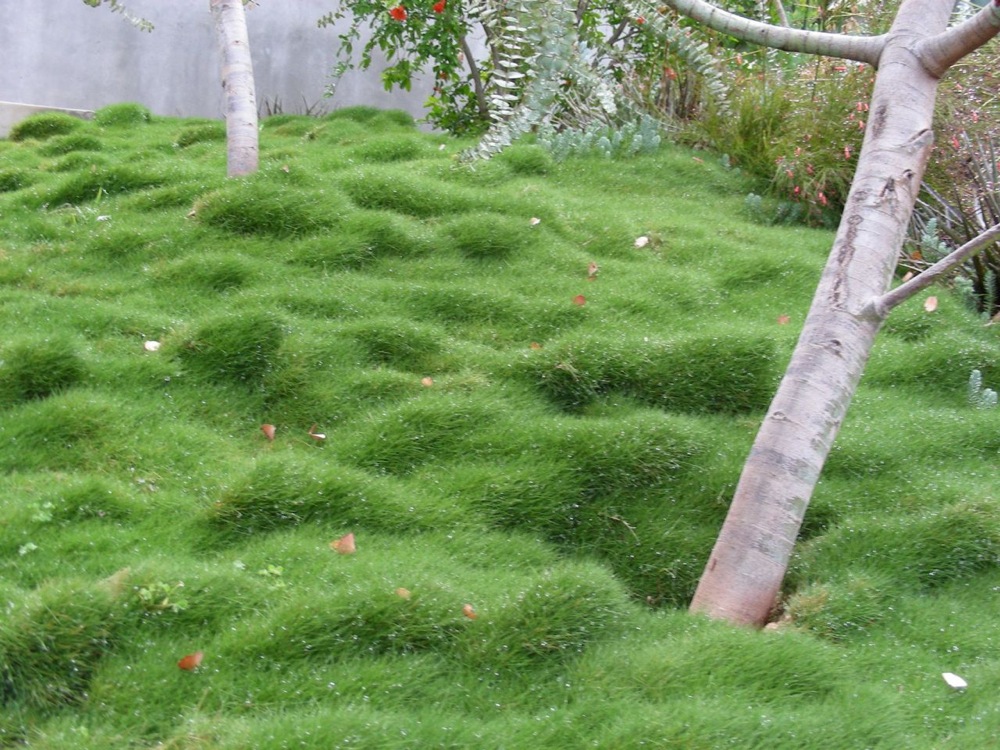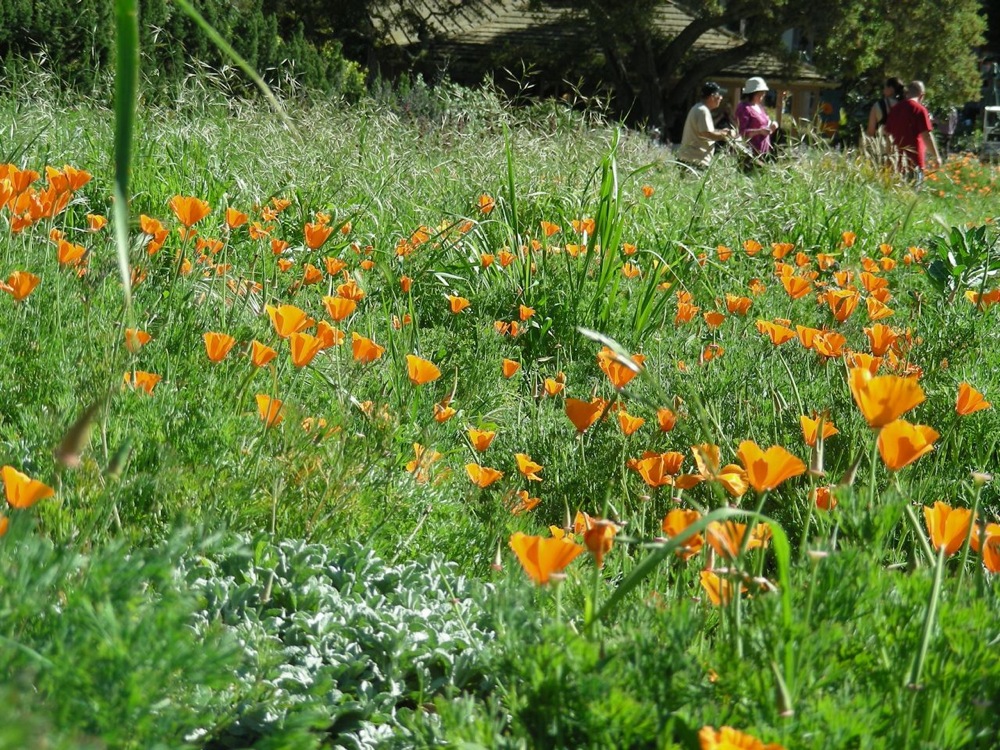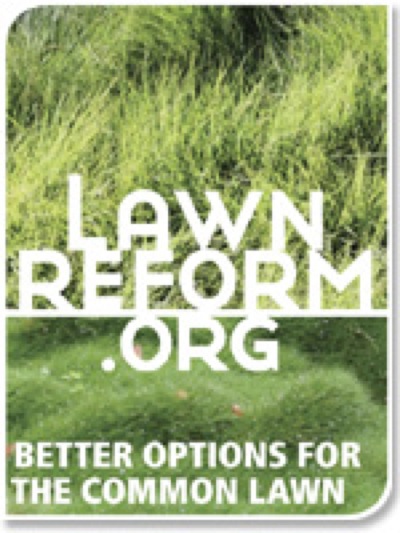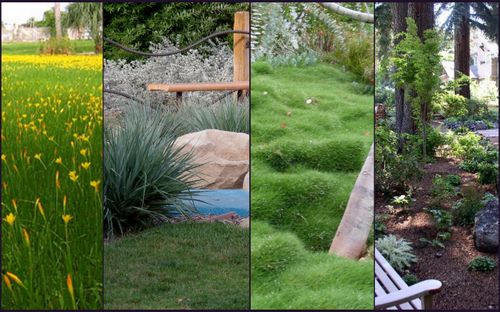 In Star Wars, Darth Vader sensed "a shift in The Force" when Luke Skywalker tapped his Jedi powers. I felt another shift today. A big piece of the sustainable landscaping puzzle fell into place. It takes the form of a new website I'm thrilled to be a part of.
After two months of long-distance scheming, the Lawn Reform Coalition (LRC), a new campaign to change the American Lawn, launched today. The LRC has taken on the challenge of helping homeowners, government organizations and businesses achieve practical solutions to improve the environment by focusing on some of the inherent problems that lawns create.
We provide resources for redesigning, installing and caring for your earth-friendly landscape.
We emphasize the importance of protecting wetlands, creeks, ponds and beaches from the yucky stuff that silently flows from our pampered lawns.
We provide dozens, and with your help, thousands of images to get your creative juices flowing.
We're well dispersed geographically: The arid-climate contingent tends to be at the far end of the tolerance-for-turf spectrum. I'm joined out here on the Left Coast by landscape designers Shirley Bovshow, and Susan Morrison, plus film producer/conservationist Tom Engelman.
Moving east, we have Less Lawn author Evelyn J. Hadden in Minneapolis and more eco-gardening communicators along the East Coast: documentary film-maker Paul Tukey in Maine, Tom Christopher in Connecticut, our fearless leader, Susan Harris of GardenRant.com fame in Maryland, and Ginny Stibolt in Florida. This unruly loose coalition includes entrenched lawn-removers as well as more moderate lawn-improvers, but anti-lawn or not, we're all pro-science, pro-what works—not an ideologue in the bunch.
What You'll Find at the Lawn Reform Coalition
A website, of course, which links to people and organizations that concentrate on the environment and gardening, including Master Gardener and Extension Service websites.
Our Flickr group "Lawn Replacement" is the place for like-minded gardeners to contribute their photos to inspire homeowners and to help reporters write their stories about lawn reform.
A Facebook group what allows fans to brainstorm with lawn reformers everywhere.
A printable brochure, and coming soon, PowerPoint presentations to use in your community.
Will You Help?
When you finish reading this, visit LawnReform.org to find a wealth of information you can digest, then share with others. There are lots of ideas on how to form a (tell me he's not going to use that word) "grassroots" (yep, he did it) effort in your community.
As our Florida contributor, Ginny Stibolt, reminds us, the other man's grass isn't always greener.
The lawn rant continues here: I'm Beating Up On Lawns, Again