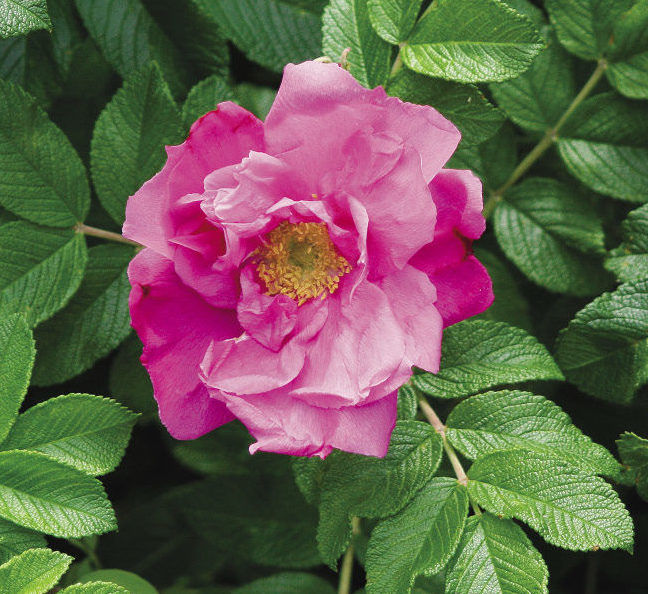 Name:
Rosa rugosa
cvs.
USDA Hardiness Zones: 2 to 9
Size: 3 to 8 feet tall and wide
Conditions: Full sun to partial shade; well-drained soil
Although the rugosa rose is native to China and Japan, it is ubiquitous on the Maine shore and is embraced as part of the natural landscape. It can be seen blooming in roadside areas and virtually every other exposed, windblown spot on the coast. This rose is salt tolerant and relatively disease-free. In fall, the shrub is covered in rosehips that look like miniature tomatoes. No maintenance is required, but it can take a hard pruning in winter.
2. Northern Bayberry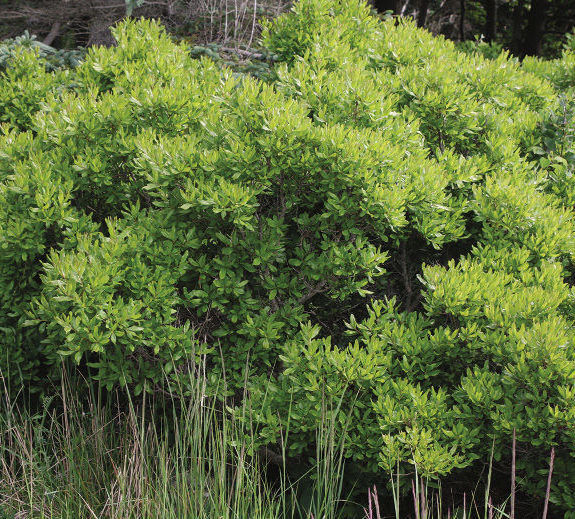 Name:
Myrica pensylvanica
Zones: 3 to 6
Size: Up to 9 feet tall and 12 feet wide
Conditions: Full sun; tolerates poor, dry, and wet soils
This semievergreen shrub is perfect for seashore gardens. Wind; salt; and rocky, shallow soil does not hinder northern bayberry from thriving in exposed areas. In fall, the shrub is covered in small, waxy, blue-gray berries. They are subtle but attractive, and they persist through winter. I prune bayberry lightly in early spring to keep it compact.
3. New England Aster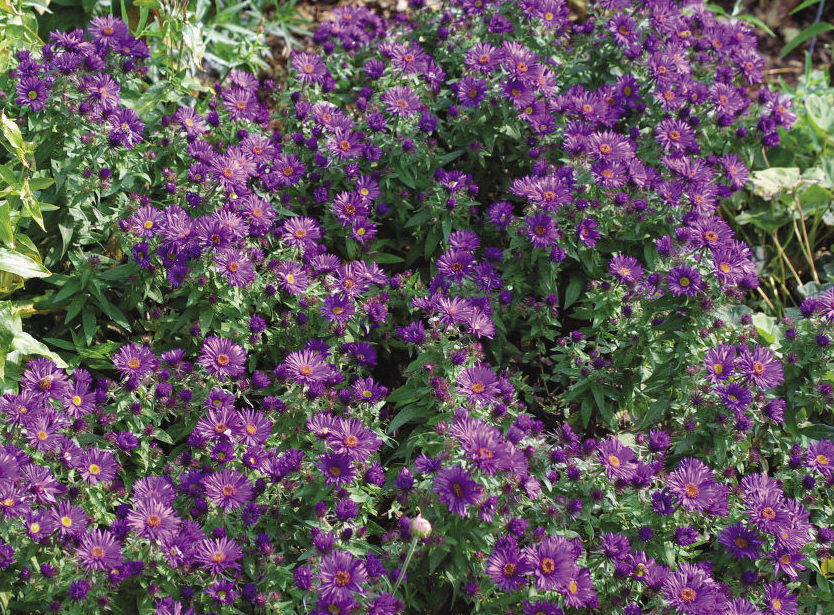 Name:
Aster novae-angliae
and cvs.
Zones: 4 to 8
Size: Up to 4 feet tall and 3 feet wide
Conditions: Full sun to partial shade; moist, fertile soil
This aster is hardy. In addition to being mildew resistant, it tolerates wind, salt, and gravelly soils. I've even seen New England asters growing extremely close to the intertidal zone, where ocean water laps at them occasionally. Its daisylike white, pink, or blue flowers appear in late August and last through September.
4. Sweet Fern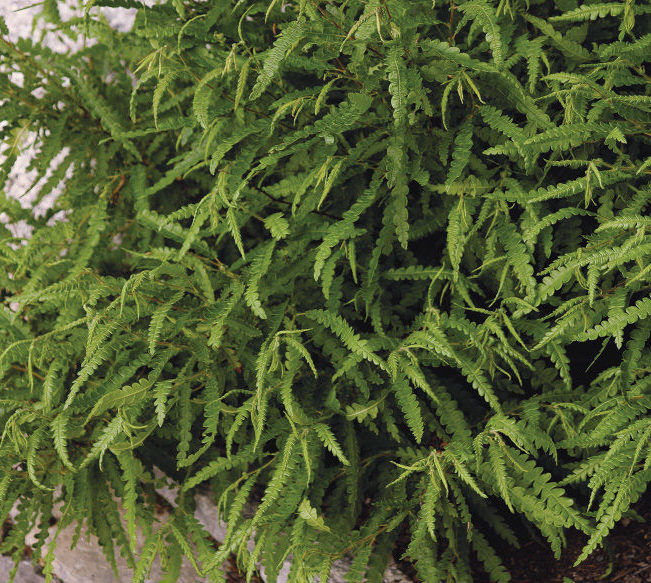 Name:
Comptonia peregrina
Zones: 2 to 8
Size: 3 feet tall and indefinite spread
Conditions: Full sun to partial shade; tolerates most soil conditions, including dry sand
This East Coast native thrives in sandy soils because it can fix atmospheric nitrogen. Sweet fern's soft texture and subtle fragrance are its main attractions. The essential oils released when the leaves are crushed are known to possess natural bug-repellent properties. Though sweet fern is hardy and deer resistant, it does not transplant well from an established stand; so for guaranteed success, opt for container-grown plants.
Doug Fraher has more than 20 years of experience as an estate gardener in Southport, Maine.
Photos: (1, 2, and 4), Kerry Ann Moore; (3), Michelle Gervais