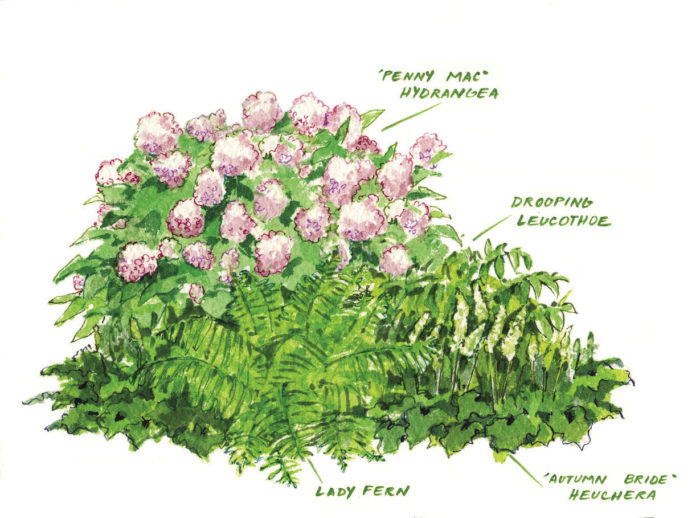 Northeast
Plant This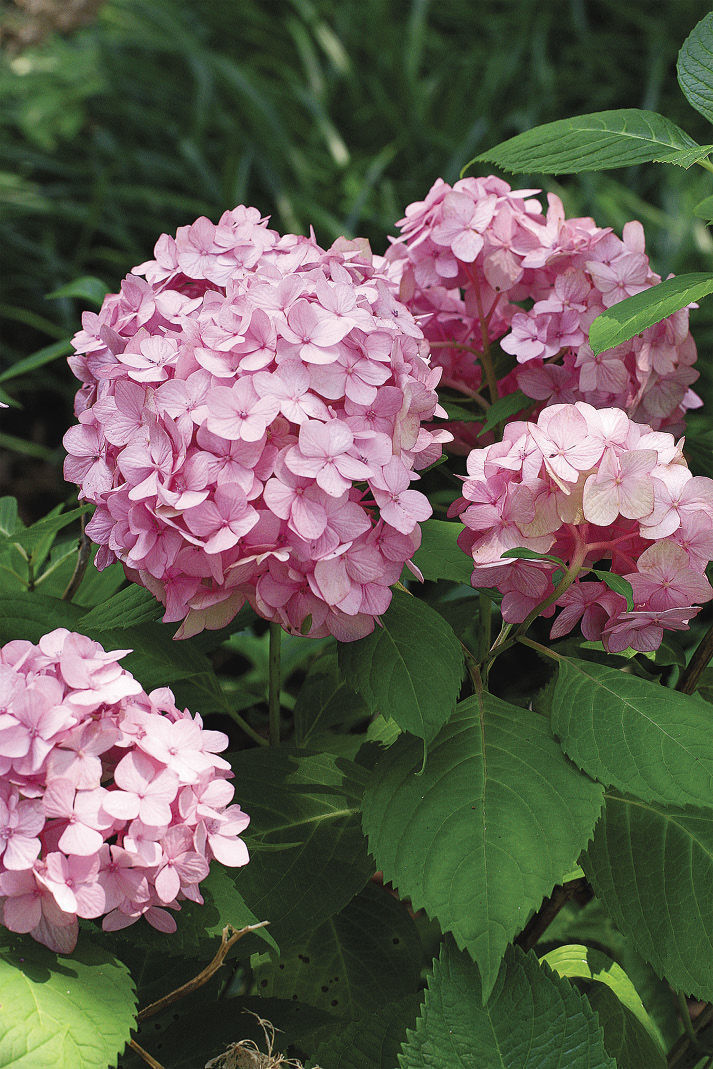 'Penny Mac' hydrangea
(
Hydrangea macrophylla
'Penny Mac')
USDA Hardiness Zones: 5 to 9
Size: 4 to 6 feet tall and 3 to 4 feet wide
Conditions: Partial shade; moist, well-drained soil
'Penny Mac' hydrangea is a relatively new cultivar that blossoms primarily on new wood, meaning it can experience late frosts or be pruned in early spring and still bloom that year. This cultivar gets larger and more prolific flowers than its rival, 'Endless Summer' (H. macrophylla 'Endless Summer', Zones 5–9). If you have the room, plant hydrangeas in staggered groupings of three or five, varying the distance between the plants to add depth. Where winters are especially long and rough, surround 'Penny Mac' hydrangea with fencing and fill the fenced area with dry leaves in fall to protect the plants from damage. Remove the leaves and fencing in spring after the danger of freezing has passed.
With That:

Drooping leucothoe
(
Leucothoe fontanesiana
)
Zones: 5 to 8
Size: 3 to 5 feet tall and wide
Conditions: Partial to full shade; moist, acidic soil
Drooping leucothoe is a lovely midsize shrub that partners well with hydrangeas. This lustrous, cas­cading evergreen offers a year-round framework within a bed, while its long, slender leaves add an interesting texture all season long. Small fragrant white racemes of flowers appear in late spring. Often there is a bronze or reddish cast to the foliage in winter, which adds spice to the Northeast landscape when it needs color the most.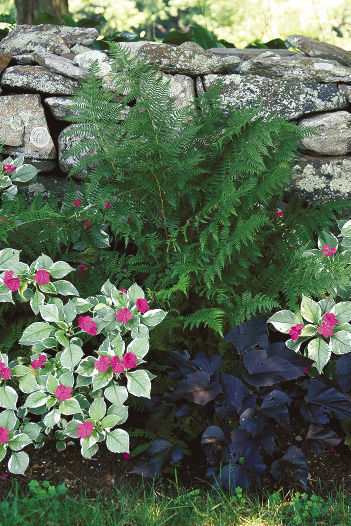 Lady fern
(
Athyrium filix-femina
)
Zones: 4 to 9
Size: 2 to 3 feet tall and wide
Conditions: Partial to full shade; moist, slightly acidic soil
The hardy, reliable lady fern is a perfect understory plant. Its delicate, arching fronds are a lovely green, with dynamic red stems appearing at maturity. The somewhat upright habit of this plant makes it a small yet eye-catching focal point. At home in a range of soils, this fern adds a natural, woodsy feel to any garden.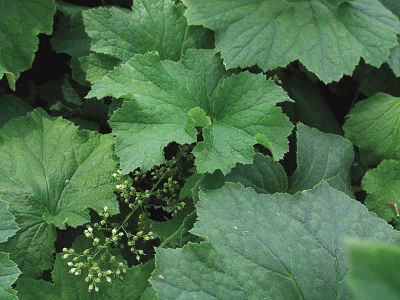 'Autumn Bride' heuchera
(
Heuchera villosa
'Autumn Bride')
Zones: 3 to 8
Size: 1 to 2 feet tall and wide
Conditions: Full sun to partial shade; moist, well-drained soil
The striking, slightly fuzzy, light green foliage of 'Autumn Bride' heuchera is hard not to love. The angular–edged leaves get rather large and form a dense mound. In late summer, this plant produces tall white spikes of flowers. 'Autumn Bride' can stand alone or be planted in a grouping to form a billowy ground cover. Be sure to take its mature size into consideration when planting because heuchera does not like to be overcrowded.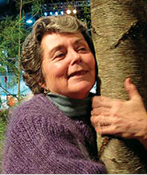 Photos: courtesy of Sylvia Hampton; Bill Johnson; Jerry Pavia; Michelle Gervais; www.millettephotomedia.com. Illustration: Elara Tanguy