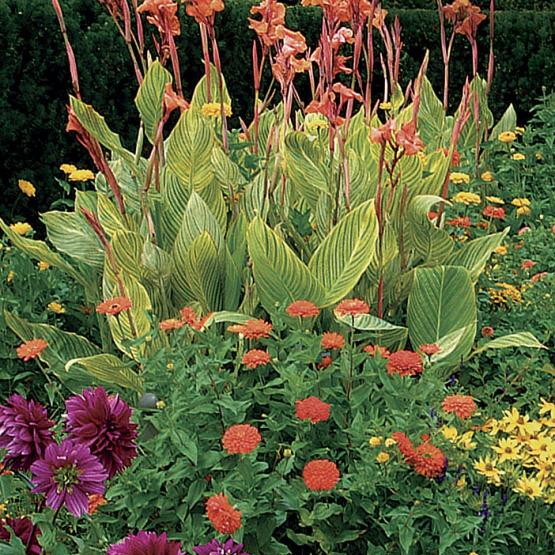 For gardeners across the Northeast, the garden is becoming a place to live rather than being simply an accent to the house. "As it becomes more and more expensive to travel, people are spending more money to stay at home and make their gardens wonderful places to be," says garden designer Christine Froehlich of Sodus Point, New York. Patio furniture, decorative containers, and garden ornaments are high on people's shopping lists, and pools are ever more popular as backyard retreats, she says.
Steve Silk, a garden designer in Farmington, Connecticut, says that "at the same time that gardens are getting more elaborate and aesthetically pleasing, they're also becoming much more functional." Gardeners are striving to make their gardens year-round places of interest by using plants like redtwig dogwoods (Cornus stolonifera and cvs., USDA Hardiness Zones 3–8) and Harry Lauder's walking stick (Corylus avellana 'Contorta', Zones 3–9), which provide beauty all year, even in winter. Gardeners are using more design embellishments in the form of statuary, ornamentation, and structures such as pergolas and gazebos.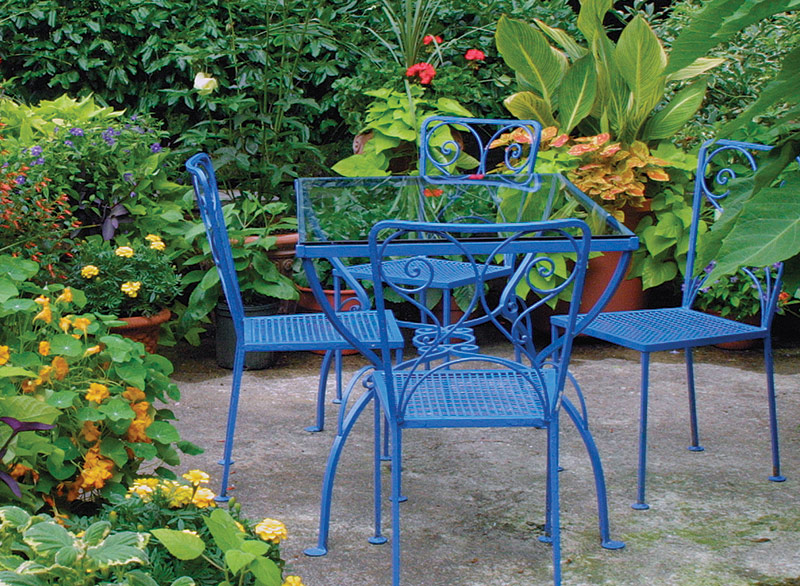 Also emerging is a new palette of bold, bright plant colors. According to Silk, gardeners are finding that while pastel colors look great in spring, the harsh light and heat of summer leave them washed out. Plants such as zinnias and coleus in strong colors like red and yellow hold up to the heat beyond May and June. To accompany brighter blooms, Silk recommends using daring hardscape colors. Don't be afraid to paint your garden furniture, he advises.
Containers are as popular as ever, but they are getting more sophisticated. Louis Raymond, owner of Renaissance Gardening, a design firm in Hopkinton, Rhode Island, says that products like water-retaining soil additives have revolutionized container gardening. And people are much more aware of waterwise plants like spurges (Euphorbia spp. and cvs., Zones 4–11), both for containers and for their beds, he says. The standard red geranium is fading into the background as new and more exciting plants gain popularity.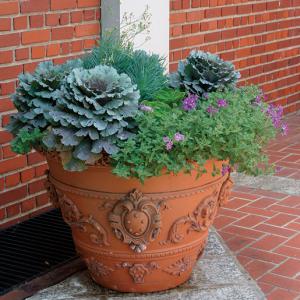 Froehlich observes that growers have begun to provide more sophisticated plant selections for containers and that gardeners are snapping them up. She predicts that as more gardeners catch on and demand even greater choices, the container-gardening palette will only get richer.
Gardeners increasingly are insisting on the exclusive use of native plants, although Raymond says that he doesn't whole-heartedly agree with this approach. While he's still trying to eradicate an exotic species that he planted in his garden 10 years ago, he says that "it's not about where you're from, it's about how good a citizen you are. We're a nation of immigrants, and we need to celebrate that. Our country and our gardens will be that much stronger for it."