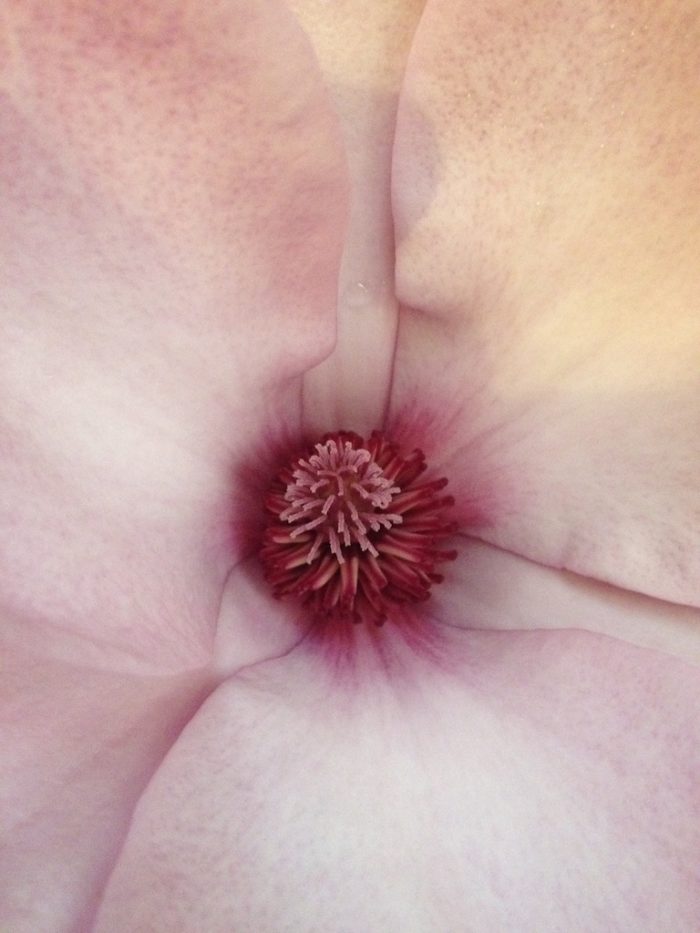 I have been thinking about Magnolias. Their moment is almost upon us, if the temperatures would just go up a bit and spring shake off its extreme reluctance.
I have just come back from giving talks in Ireland and, while talking to the fine people of the Cork Hardy Plant Society, we stayed in a lovely house called Ballyvolane. It is one of those hotels that is not at all like a hotel at all but like somebody's house. Albeit quite a large and comfortable house with very good food. Anyway, my point is that the garden was dotted with some fantastic looking Magnolias: great moss covered trunks, fat furry buds but alas no flowers just yet. Very frustrating indeed…
Magnolias were first classified in about 1700 and were named after the French botanist Pierre Magnolia. This name is a bit of a new invention as there were Magnolias lolling around the world about 95million years ago There are about 200 species of Magnolia today, scattered about the world from south-east Asia to the USA and the West Indies.
We have no native Magnolias in Britain so all of ours are garden varieties. Sometimes growing them is a bit of a gamble as they mostly need a slightly acidic soil and a mild climate.
You can be lucky but a late frost is very destructive. I always remember a big specimen of Magnolia soulangeana that grew in a garden which we passed when taking my children to school. Every day you could see the buds swelling a bit more until, eventually, a little bit of colour began to poke out and the flowering began. That night the temperature suddenly dropped to freezing point and the next day every flower was brown and drooping. It was a heart rending sight, although of course the tree was fine and the following year the gamble paid off.
So with Magnolias it is a matter of "Ask yourself, Do I feel lucky, punk? Well do ya?"
Among my favourite Magnolias are;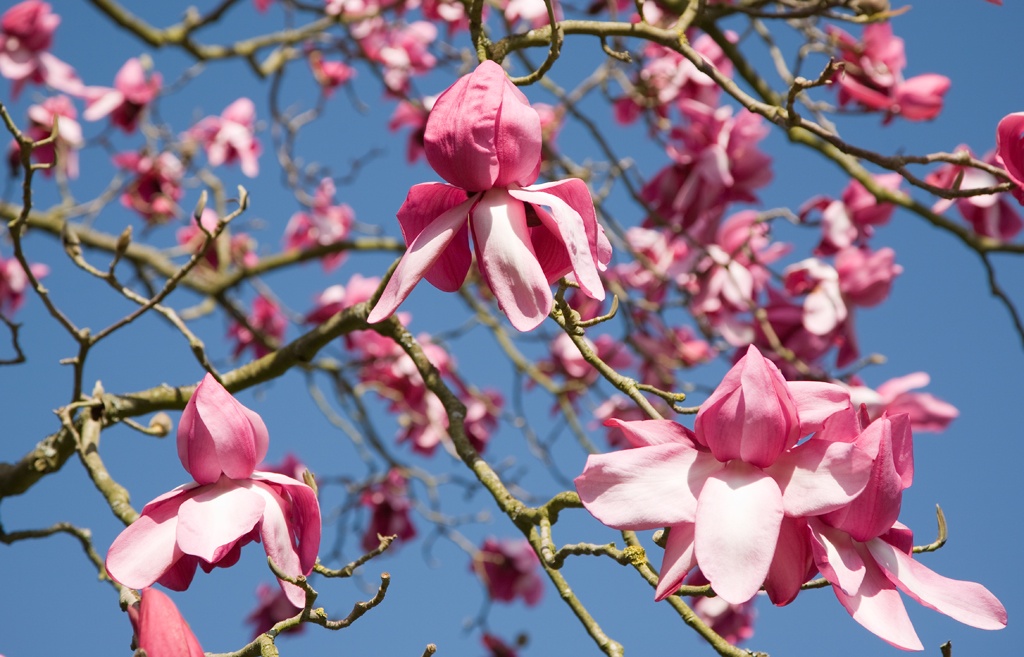 Magnolia campbellii – there is an amazing specimen of this in a garden called Borde Hill in Sussex. In fact, if you like Magnolias you should probably hop on a plane right now as they are flowering as I write.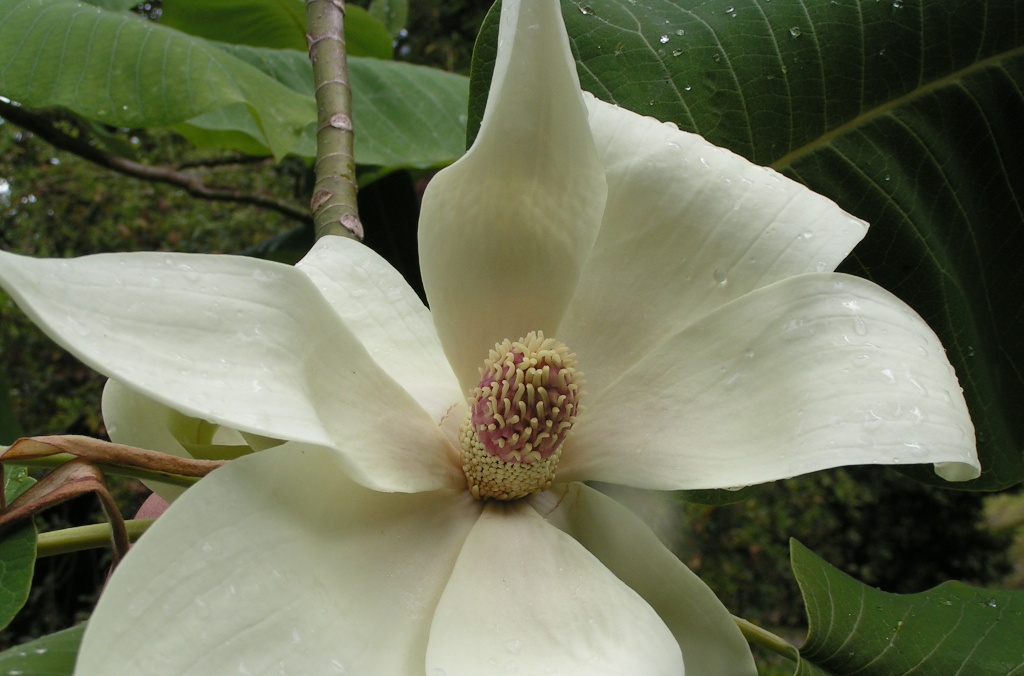 Magnolia dealbata – native to Mexico and a true drop dead gorgeous rarity.I have only seen it once, on the West Coast of Scotland where the weather is uncommonly mild.
Magnolia stellata – possibly not the most exciting variety (it has four petalled star shaped flowers) but it is pretty tough and small enough for a large container or small front garden.
Magnolia grandiflora (an American variety, thank you very much) – a wonderful large evergreen tree which flowers in the late summer.The flowers are creamy and the size of a boxing glove.
Magnolia Theodora – the child of M. Dark Shadow and M.campbellii Maurice Foster. Flowers that grade beautifully from darkest to palest pink.