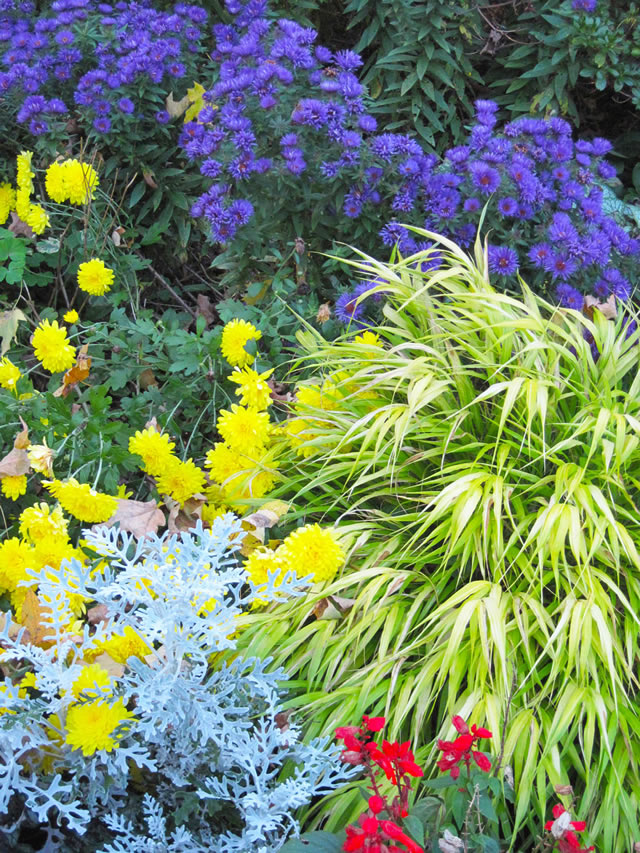 Sue Lewandowski shares an inspiring story about the healing powers of her beautiful garden.
"As a child, the yard of our timeworn farmhouse beckoned me outdoors; fragrant lilacs lined the old pebbled drive and gnarly apple trees offered a climbing paradise. Weed strewn stone walls delineated the barn and out-buildings; smaller rocks outlined my mother's garden. Oh how this "Baby Boomer" tomboy loved to sketch the flowers when I wasn't next door playing baseball with the boys, on the tennis court, or meandering through the surrounding woods.
College began with a major in botany, but instead life's complicated journey was thwarted by decades of chronic and severe bulimia nervosa. Creative and artistic tendencies helped when I changed my major to interior design, but I was already stumbling down the dangerous path of co-occurring addiction; ensuing alcoholism completely destroyed any dreams for the future.
The garden path, thirty years later, guided my long journey of recovery! Botany and art came full circle! Now sober 23 years and eating disorder free for 17, the garden has been a sanctuary during my husband's multiple eyes surgeries, 7 years of graduate school while working full time as a college secretary, numerous local and federal advocacy commitments, and the founding of a fuel assistance non-profit.
Often I find myself lost in the relentless web of responsibility; today I found myself at peace in the garden!
My healing gardens are located in the small Central Massachusetts community of North Brookfield."
Have a garden you'd like to share? Email 5-10 photos and a brief story about your garden to [email protected]. Please include where you are located!
Have a mobile phone? Tag your photos on Instagram or Twitter with #FineGardening!
You don't have to be a professional garden photographer – check out our garden photography tips!
Do you receive the GPOD by email yet? Sign up here.