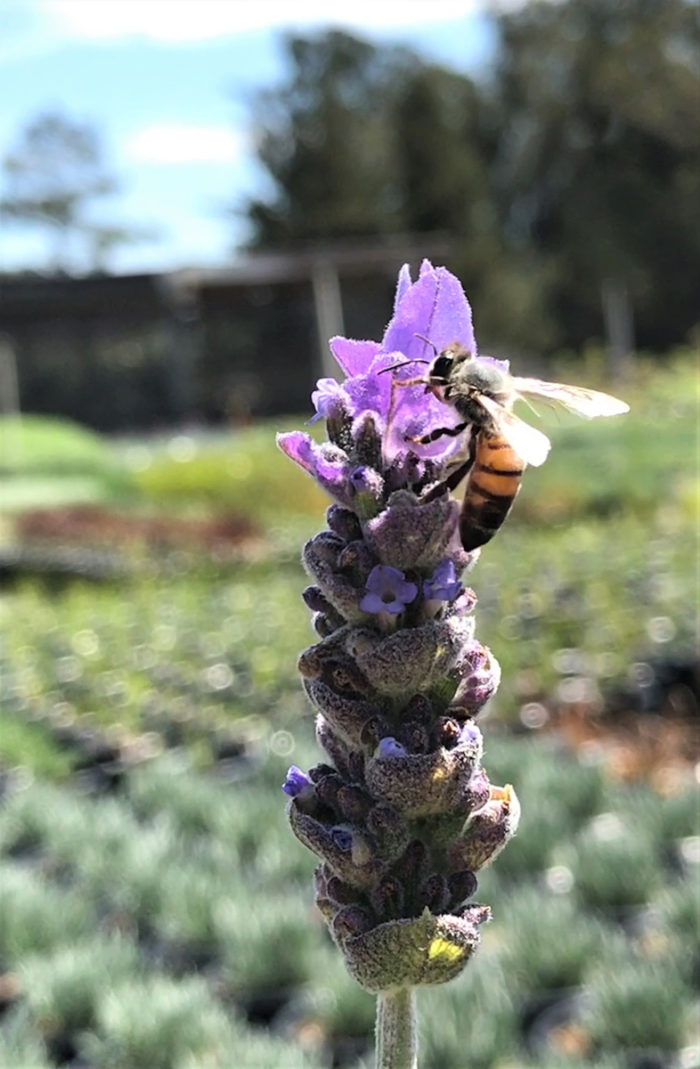 Lavender (Lavandula spp. and cvs., Zones 4–10) is a member of the mint family and a genus that contains 47 known species with over 400 named varieties. It's rugged, easy to grow, drought-tolerant, deer and rabbit resistant, unbothered by most diseases, and ignored by slugs, snails, voles, and gophers. To top it off, it is as charming and lovely as a plant can be.
A Favorite for a Reason
Lavender's fragrant, slightly fuzzy, often silver-tinted foliage is lovely in its own right, but it's when it's in full bloom—whether mass-planted in spectacular drifts, dotted through a sunny perennial border, or grown in a pretty container—that this old-fashioned favorite truly shines. Topped with delightfully fragrant flower spikes, lavender draws buzzing bees and fluttering butterflies to its sweet nectar while gardeners pause to admire its loveliness and inhale its sweet, soothing fragrance.
The flowers of many lavender varieties can be cut for fresh use, or dried for arrangements or popped into potpourri or sachets to perfume a room or pillow. Both the foliage and the blooms taste wonderful when added to yeasted breads or pastries, and the dainty flowers make perfect adornments for cakes, ice cream, or cupcakes. Lavender's essential oils are added to perfumes, soaps, lotions, and hydrosols and are used to relieve stress and anxiety.
The Best Lavenders for Northern California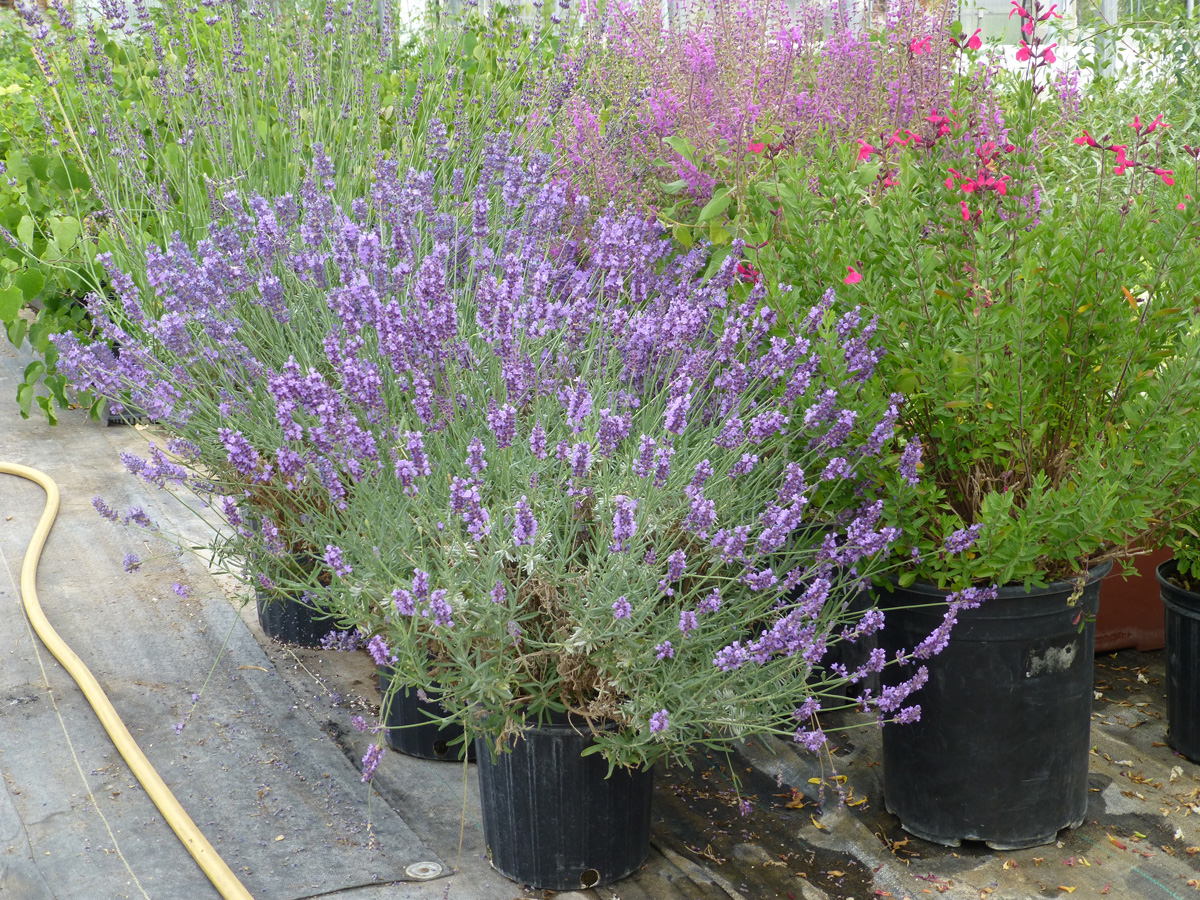 'Royal Velvet' English lavender
Lavandula angustifolia 'Royal Velvet', Zones 5–9
There are four main types of lavenders best known for their essential oils and their beauty, the most popular being English lavender. With countless lovely cultivars to choose from, the super showy, repeat-blooming 'Royal Velvet' is one of the best. Growing 24 to 36 inches tall in full bloom, 'Royal Velvet' grows long, rich, velvety, dark purple bloom spikes in late spring and again in late summer. This lavender is a winner in the herb or perennial border and a stunning addition to any formal or informal knot garden.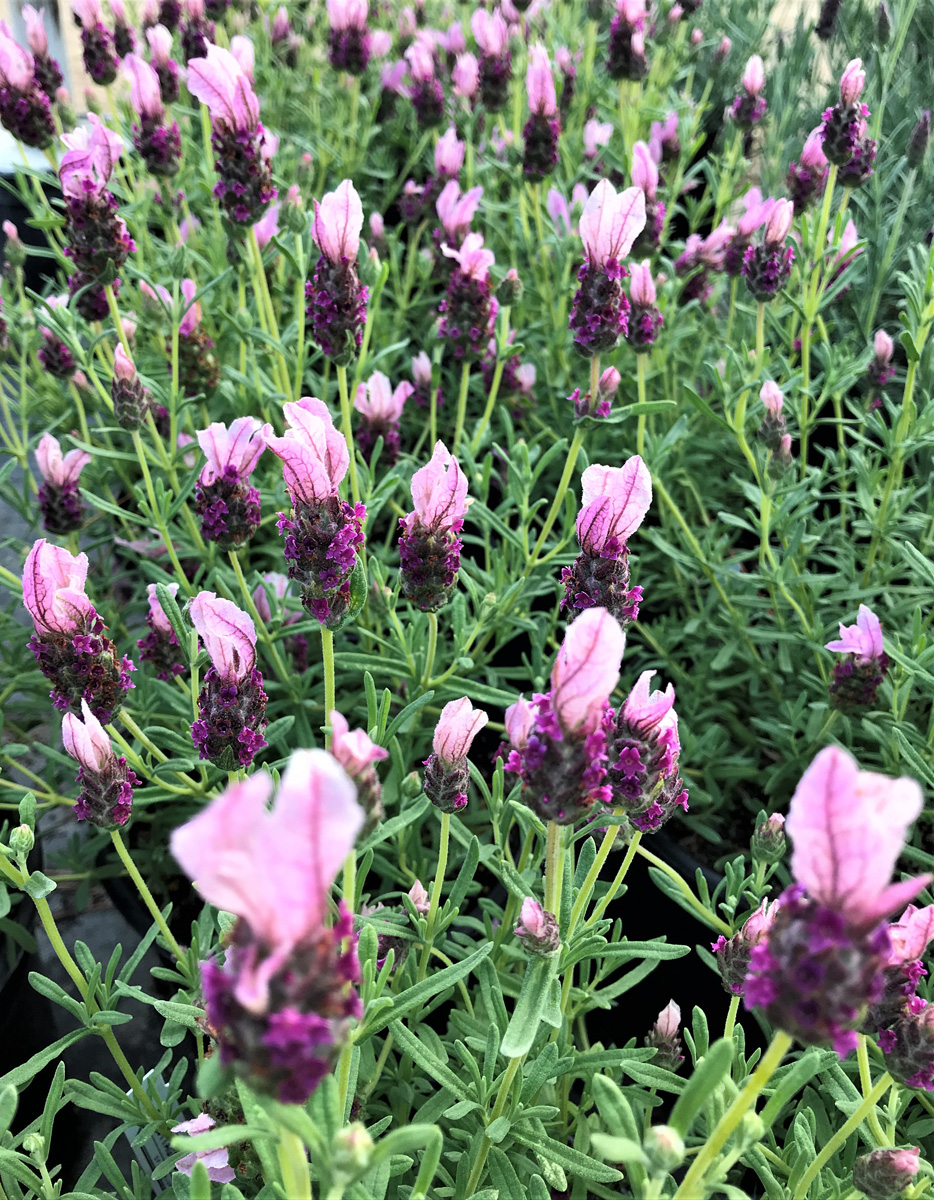 'With Love' Spanish lavender
Lavandula stoechas 'With Love', Zones 8–9
Heat-loving but slightly-more-tender Spanish lavenders, also known as butterfly lavenders, boast fragrant, narrow, silvery foliage and distinctive "bunny ear" bracts that bloom at the tip of each short flower spike. Grown primarily for essential oils and potpourris, Spanish lavenders look particularly stunning mass planted, flowering profusely from early spring to late summer and happily flowering again if lightly sheared after each bloom cycle. The particularly adorable 'With Love' Spanish lavender forms a compact, 2-foot-tall mound of silvery foliage and blooms midspring to late summer with petite, dusky-pink flower heads that are topped with long, candy-pink bracts.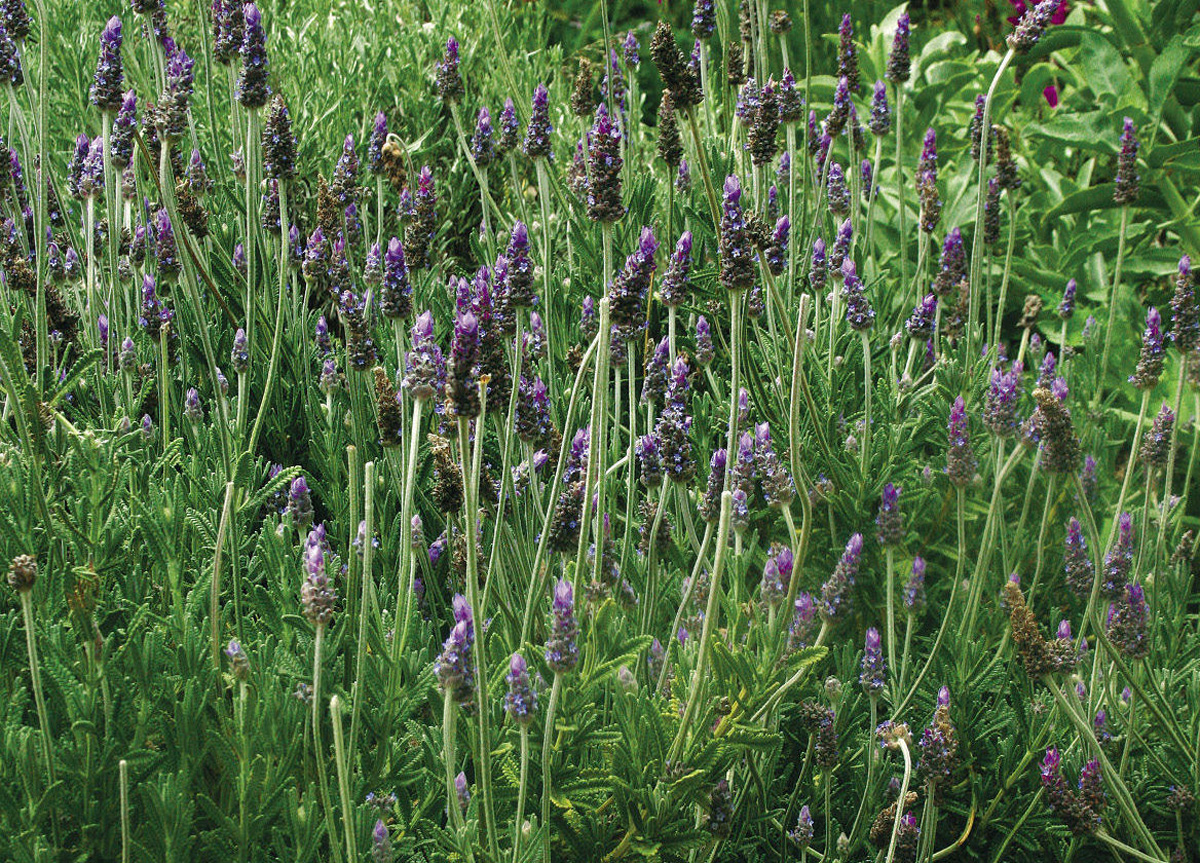 French lavender
Lavandula dentata, Zones 8–9
My current favorite lavender is a large and very long blooming species commonly known as French lavender. It grows in fluffy, 3-to-4-foot-tall mounds of toothed, soft, fragrant, gray-green foliage, which is topped with an almost year-round display of elegant, long-stemmed, pale lavender flower spikes. This species is slightly tender, but it's a wonderful container choice, which will make it easier to protect should frost threaten.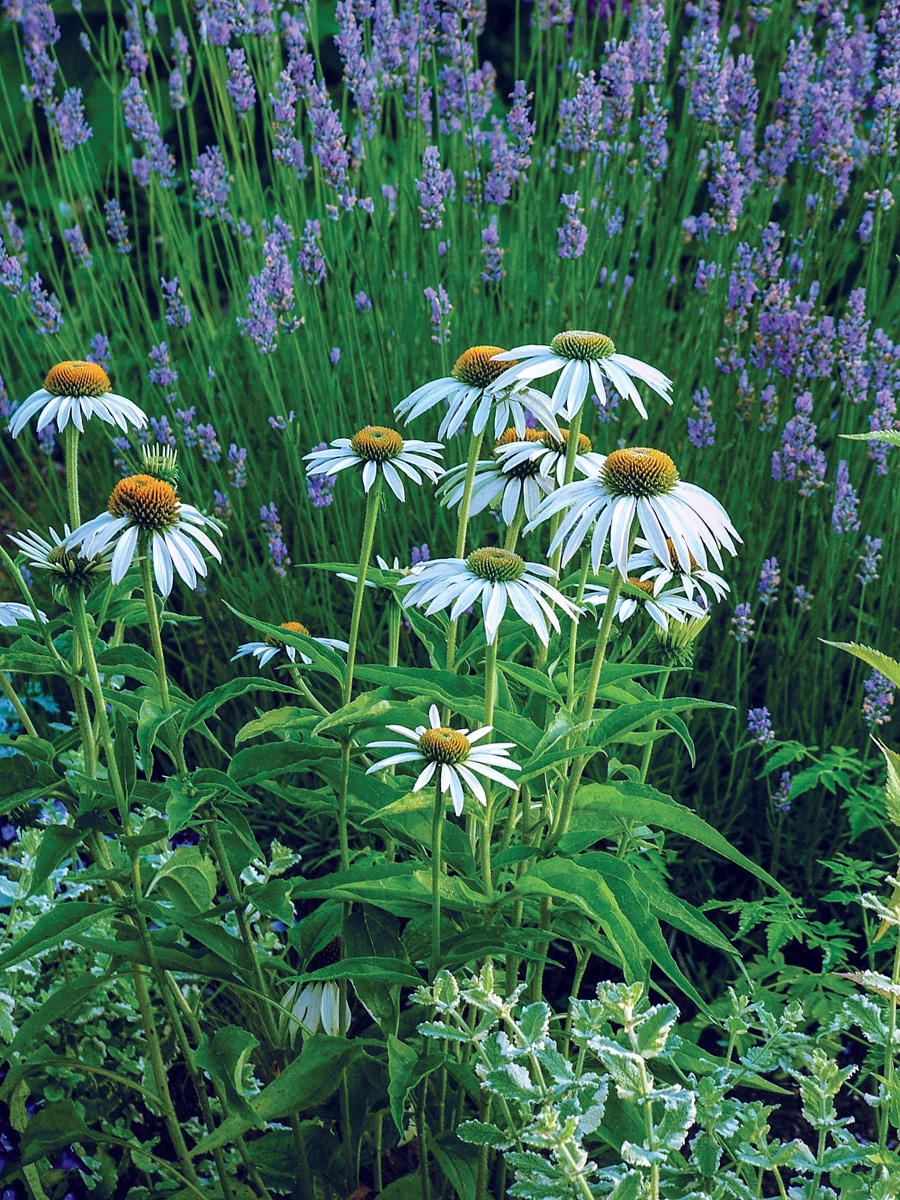 'Provence' lavender
Lavandula × intermedia 'Provence', Zones 5–9
Best known to gardeners for their exquisite fragrance and beauty are the lavandins (Lavandula × intermedia), with 'Provence' lavender being the most popular of all. Reaching 36 inches tall in full bloom, with long, fat, exquisitely fragrant bloom spikes, 'Provence' is grown for its hardiness, its beauty, its essential oils, and its larger-than-normal leaf size—perfect for culinary use.
How to Care for Lavender
All of these lovely lavenders appreciate similar care and growing conditions. Do your research, find your own favorites, and plant a variety of them for color, fragrance, and beauty all year long!
Sun. Plant lavender in full sun. Six hours a day is ideal.
Soil. Good drainage is vital. Add organic compost if your soil contains clay, or consider planting on a mound to ensure your lavender's roots are never under water during a wet winter. Lavender's preferred soil pH is between 6.5 and 7.5.
Watering. Water deeply and regularly, but not too frequently. Allow the top 3 to 4 inches of soil to dry out completely before watering again.
Feeding. Lavenders perform best in slightly alkaline soil and in average to nutrient-poor soils. No regular feeding is needed; in fact, too much can actually inhibit blooming. Side-dress in spring with 2 to 3 inches of compost for best results.
Pruning. Cut back after blooms are spent (or harvested), pruning by up to one-third to prolong your lavender's life and to prevent it from getting overly woody. A further tidy up in late winter is sometimes needed. Pruning promotes fresh growth and abundant blooms the following summer.
Learn more about lavender here.
—Fionuala Campion is the owner and manager of Cottage Gardens of Petaluma in Petaluma, California.