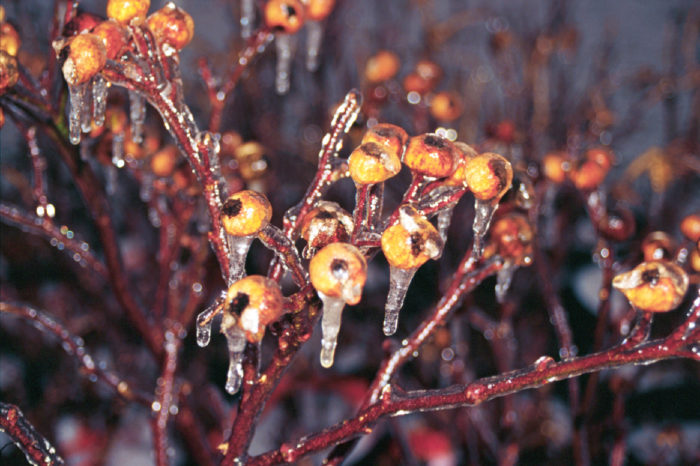 Fall is in the air here in the upstate of South Carolina and this means it's time to start thinking about preparing your roses for winter. It doesn't mean they won't keep blooming for a while as my roses often flower into Thanksgiving. However, a frost or freeze can come at anytime so let's be ready so it won't damage your roses going into winter.
First, it's time to stop fertilizing with anything that is high in nitrogen, which is the first number on the NPK scale. Those are the numbers you see on fertilizer packages like 10-10-10. Nitrogen promotes growth and what we don't want right now is new tender growth popping up that could be harmed in a frost or freeze.
Jack Falker, who writes a great blog called A Minnesota Gardener, recently did a post on 'Winter Protecting Your Roses'. He has over 20 years experience growing roses in Minnesota and one of the things he's learned is to stop the fertilizers and instead feed your roses potassium once a week for six weeks before your first average hard freeze date. Generally you can find that date by googling your location with the words "first average freeze date". If you don't get it at first try a larger city near you.
Jack says in his post that potassium blocks the growth-promoting affects of nitrogen and phosphorous thereby hardening the canes off for the winter. This is an excellent idea and will counter the affects of any lingering nitrogen in the soil or the plants.
You can buy it from your local garden center or farm supply place if you live in a rural area like I do. Simply follow the directions on the package. There are liquid and granular forms, but whichever you use make sure the first two NPK numbers are zero. Something like 0-0-23.
It's also time to stop deadheading or cutting off the old blooms. Just let them fall off naturally so the rose can start setting hips. Hips are the "berries" you often see on roses in wintertime. Generally they are orange but some roses produce reds or yellows as well. In actuality they are seed pods, and when they've set the rose feels like it's done it's job of "reproducing" and can now stop creating new flowers and the new growth needed to produce them. This is another important part of letting your roses go to sleep for the winter.
As your roses begin to shut down, stay a little extra vigilant about cleaning dead or damaged growth. We don't want that on our roses over the winter as it invites disease and other potential problems.
Roses are quite strong and with a little extra help from us they should sail through winter with no problems. In the coming months we'll talk about some other things you can over the winter so stay tuned!
Happy Roseing
Paul