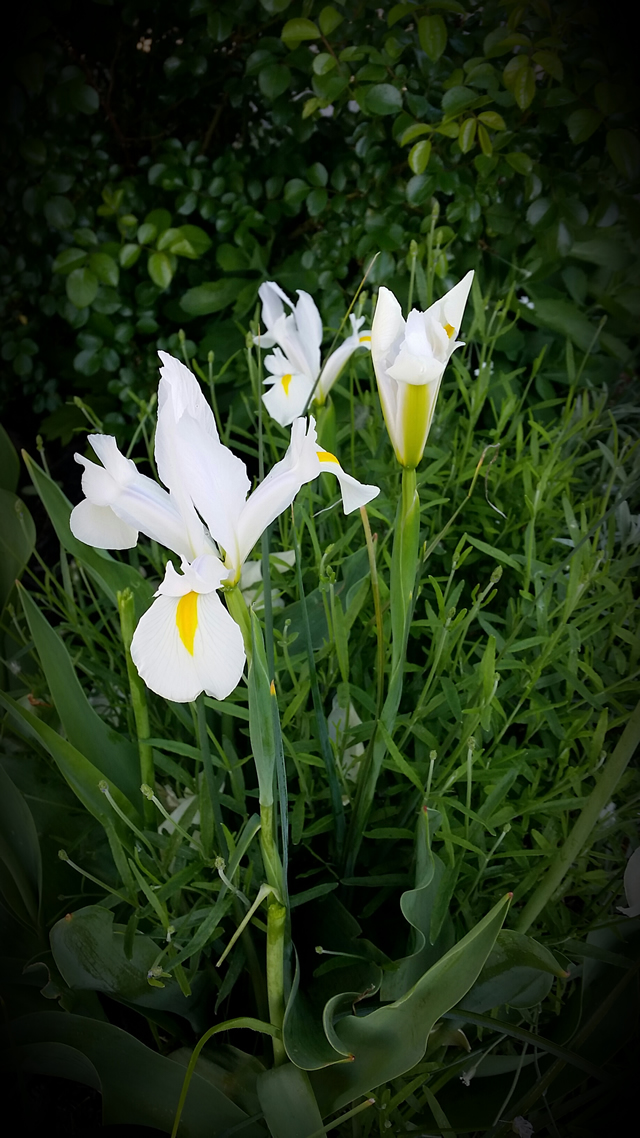 Tom Fisher creatively showcases key plants from his small suburban garden in Lancaster, NY.
"It seems even the best planned gardens are full of surprises and the ever evolving nature of the garden means that you can always count on something different each year, season and if you're looking closely, even every day. I love how we enjoy the full changing of the seasons here in Western New York, although it seems,at times our spring and summer season is never as long as a gardener like me would like it to.
Still I love the anticipation of spring and I especially enjoy it when the garden surprises me. Each spring I'm amazed at the resiliancy of nature rebounding from winter. I'm thrilled by the colorful celbration the tulip bulbs bring and I enjoy the surprises that each day brings. Just the other day when as I noticed the last bunch of tulips were coming to an end, I was surprised to find Iris coming in to take their place. I had completely forgotten even planting them, but turns out to have been a genius thing or perhaps they came together as a package, I can't remember but bet on the latter. Either way it was a beautiful surprise."
Have a garden you'd like to share? Email 5-10 photos and a brief story about your garden to [email protected]. Please include where you are located!
Have a mobile phone? Tag your photos on Instagram or Twitter with #FineGardening!
You don't have to be a professional garden photographer – check out our garden photography tips!
Do you receive the GPOD by email yet? Sign up here.
Follow us: @finegardening on Twitter | FineGardeningMagazine on Facebook | @finegardening on Instagram