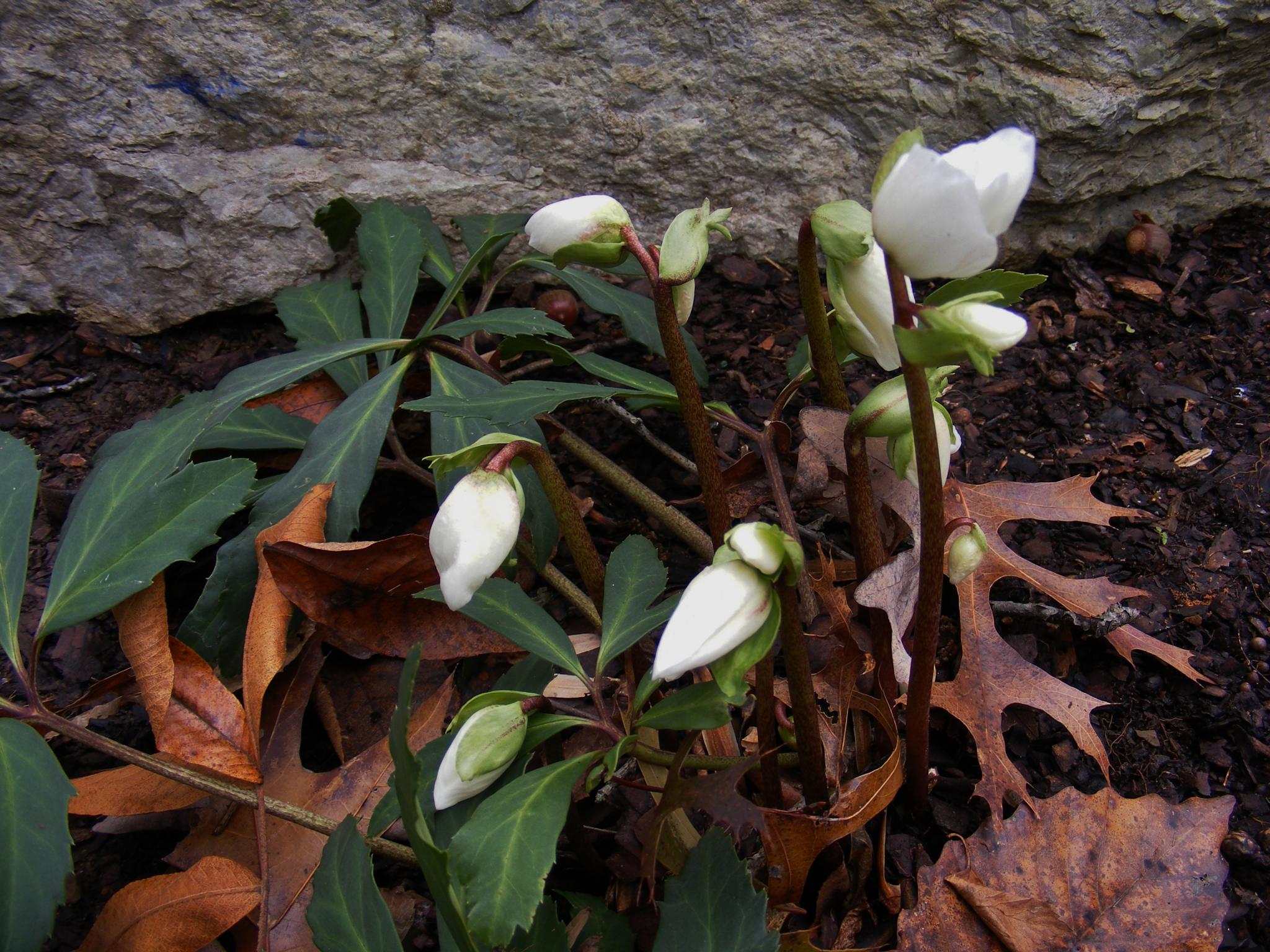 Jeff Calton makes it his mission to go outside and find something wonderful to see in his garden, even when the snow is falling, the ice is slippery, and the temperatures are frosty. This is his latest installment. He says, "2014 is almost gone but the garden is still full of surprises and color IF you look for it. After blowing leaves out of the beds some things gave us a show we weren't expecting. There are 3 hellebores that always flower for Christmas with the rest waiting until the end of February, the Winterberry holly always shines in a leafless world, the Leucothoe 'Girard's Rainbow' truly is a rainbow, and the gaultheria is always beautiful, as well as tasty. There is plenty out there to enjoy anytime of the year, not just May through October." You've inspired me to take a walk around my slushy garden, Jeff. Thanks!
SEND ME PICS OF YOUR GARDEN, OR A GARDEN YOU'VE VISITED! Email me at [email protected]. Thanks! –Michelle
______________________________________________
Want to get the GPOD delivered to your inbox every morning? CLICK HERE!
Want us to feature YOUR garden, or a garden you've recently visited, in the Garden Photo of the Day? CLICK HERE!
Want to see every post ever published? CLICK HERE!
Want to search the GPOD by STATE? CLICK HERE!
And last but not least, Check out the GPOD Pinterest page, where you can browse all the post in categories…fun! CLICK HERE!