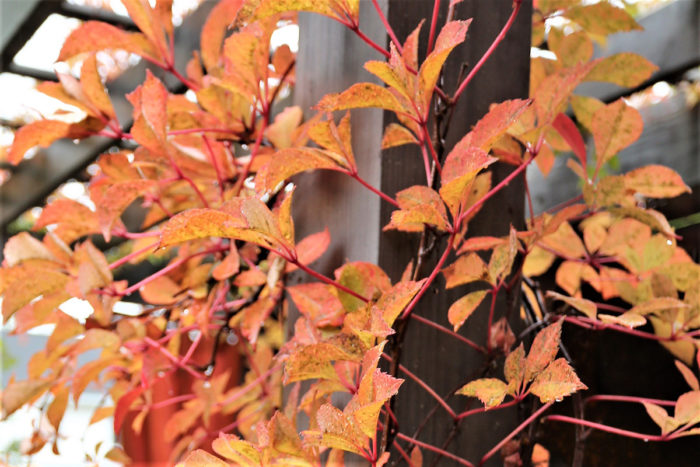 Fall is a wonderful time of year in the Pacific Northwest. I really enjoy the slower pace in my garden and my clients' gardens. My walks around the neighborhood and in parks and gardens make me appreciate the plants that really stand out in the cool, wet, late fall weather. Here are a few deciduous plants that are easy to grow and have outstanding color at this time of year.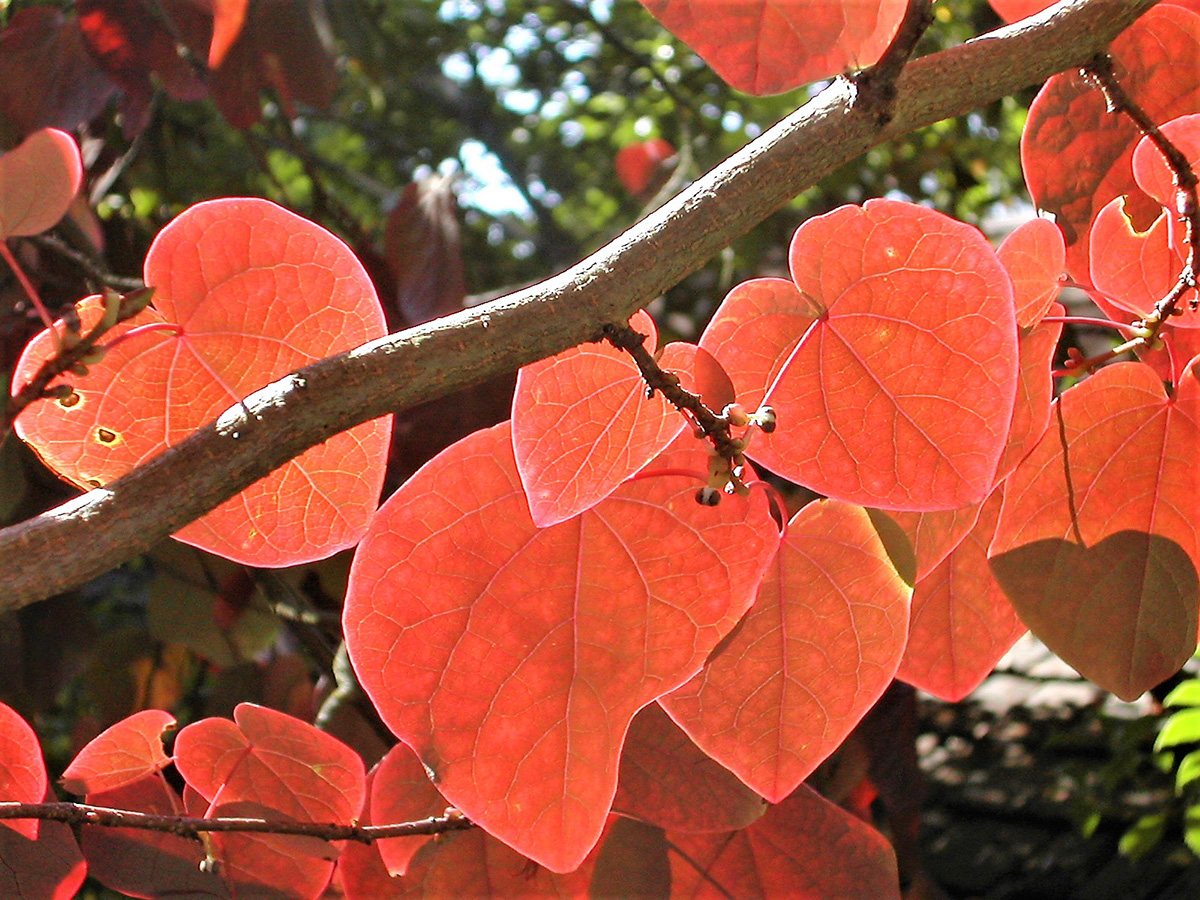 Heart-leaved disanthus
Disanthus cercidifolius, Zones 5–8
Heart-leaved disanthus, also called redbud hazel, is a less common shrub with amazing autumn color. Its heart-shaped leaves turn yellow and then red and purple. Even smaller specimens that were not yet mature have stopped me in my tracks with their exuberant fall show. Give this slow grower some room, as it will mature in a vase shape like a witch hazel (Hamamelis spp. and cvs., Zones 3–9) does, growing 10 to 20 feet tall and wide. It appreciates dappled light and will exhibit fall color even in shadier areas. Well-drained, moderately rich, acidic soil with adequate summer water will keep this plant happy.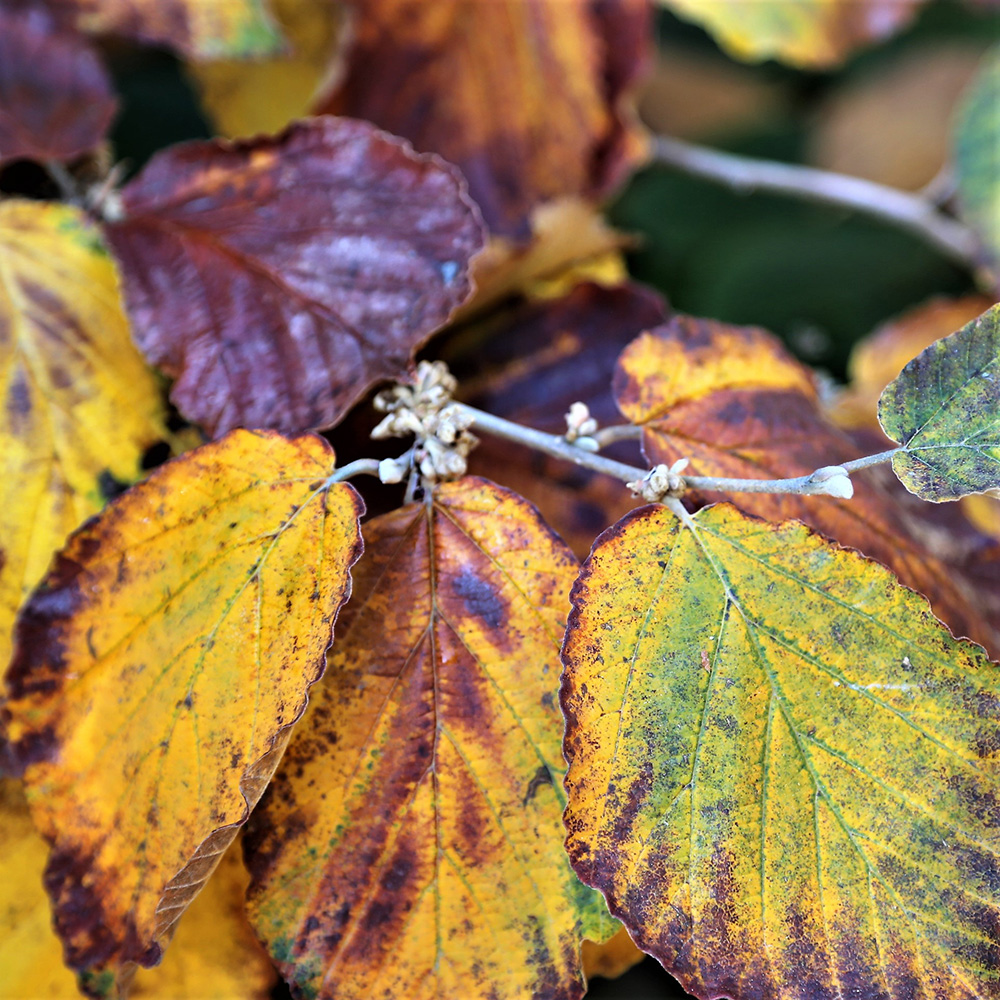 'Arnold Promise' witch hazel
Hamamelis × intermedia 'Arnold Promise', Zones 5–8
'Arnold Promise' witch hazel is a favorite of mine for fall color, with the bonus of later winter blossoms. Hamamelis × intermedia is a hybrid of Japanese witch hazel (Hamamelis japonica, Zones 5–8) and Chinese witch hazel (Hamamelis mollis, Zones 5–8). 'Arnold Promise' is one of the best cultivars of this cross. Its leaves last a long time, changing through fall in shades of yellow, orange, red, and purple. It is heavily bedecked in late winter with fragrant, bright, lemon-colored flowers. I have an 'Arnold Promise' in my own garden, and it is growing quicker than I expected. 'Arnold Promise' matures at 12 to 15 feet tall and wide and is vase shaped. Grow this witch hazel in sun to partial sun locations with regular moisture in rich, well-drained, acidic soils for a wonderful, multicolor fall display.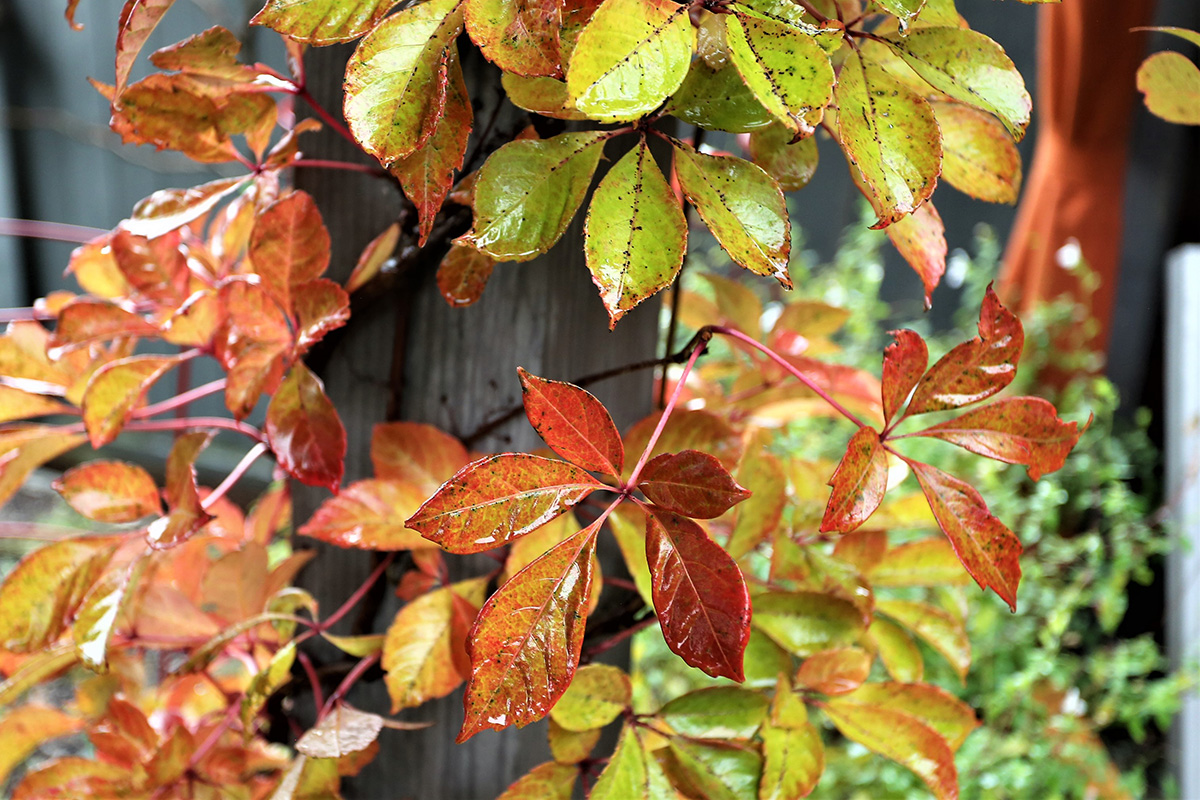 Silvervein creeper
Parthenocissus henryana, Zones 6–9
Silvervein creeper is an excellent vine to grow on an arbor, fence, or garden shed. This grape relative has beautiful dark green leaves with silvery mid-ribs that give it its common name. It has some similar traits to its relative, Boston ivy (Parthenocissus tricuspidata, Zones 4–10), such as beautiful fall color and suckers that allow it to adhere to garden structures. However, it is not as aggressive. Once the cool, wet weather of late fall begins, this vine really shines. The dark leaves turn an amazing crimson red and brighten up gray days. Even when they fall, the leaves are beautiful; the back sides are dark crimson red as well. A patio or pathway covered with them looks stunning. To get the best fall color, make sure you grow this vine in a sunny location. It grows well in neutral soils with regular water until established and has low water requirements after that. This smaller vine grows 15 to 20 feet tall and wide, which is perfect for a smaller garden fence or arbor.
For more fantastic fall-interest plants, check out these plant recommendations:
I hope you are inspired to get out for some autumn walks this year. Not only will they give you some insight as to what is happening in nature, but you just might find a new favorite plant for autumn color.
—Jason Jorgensen is a landscape designer in Seattle.