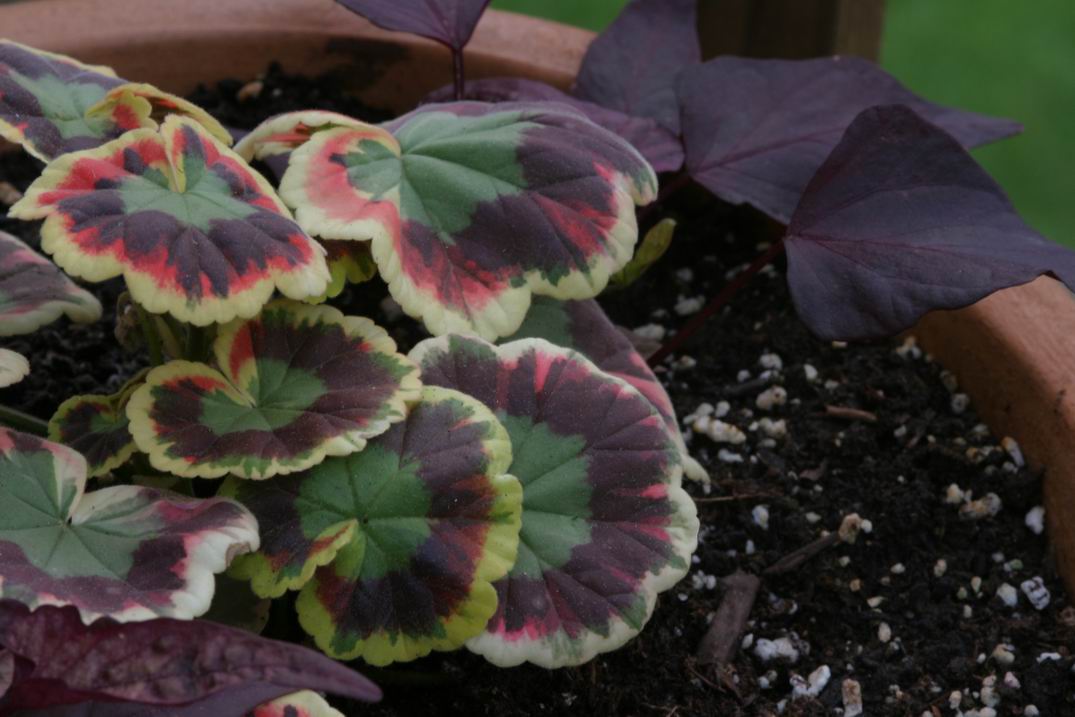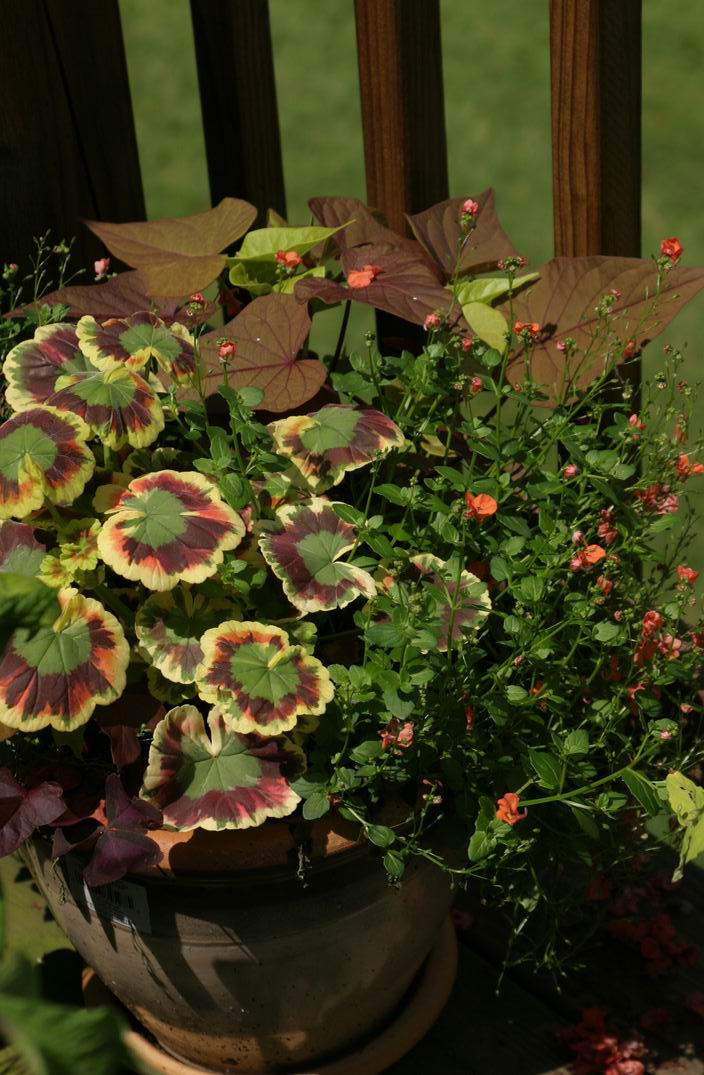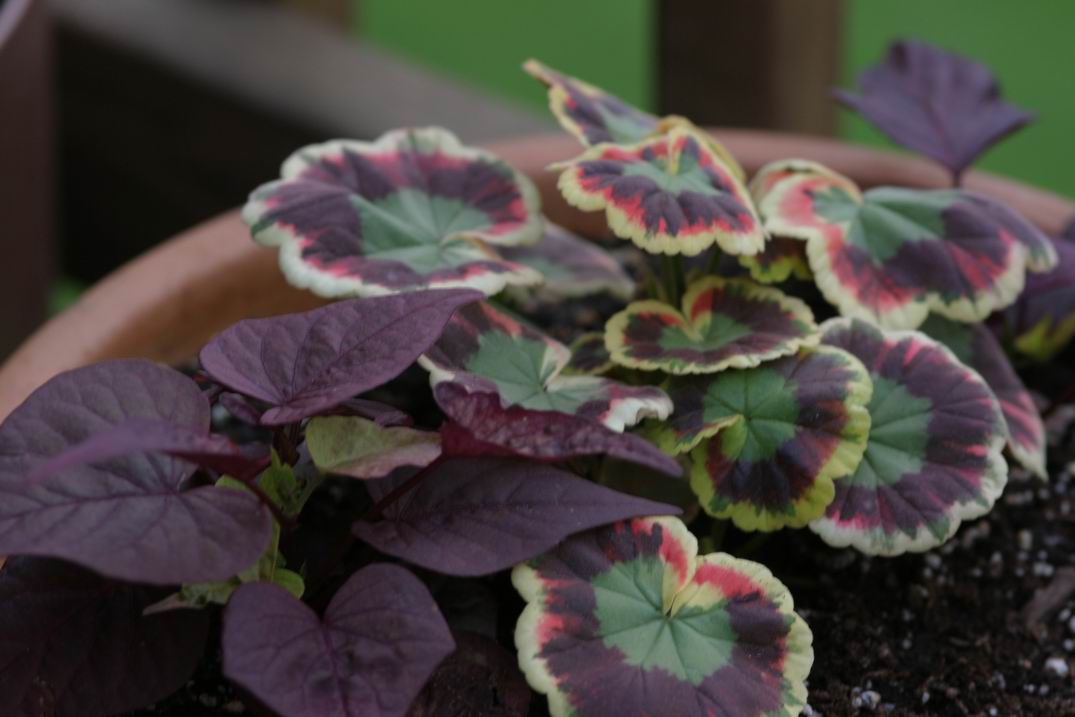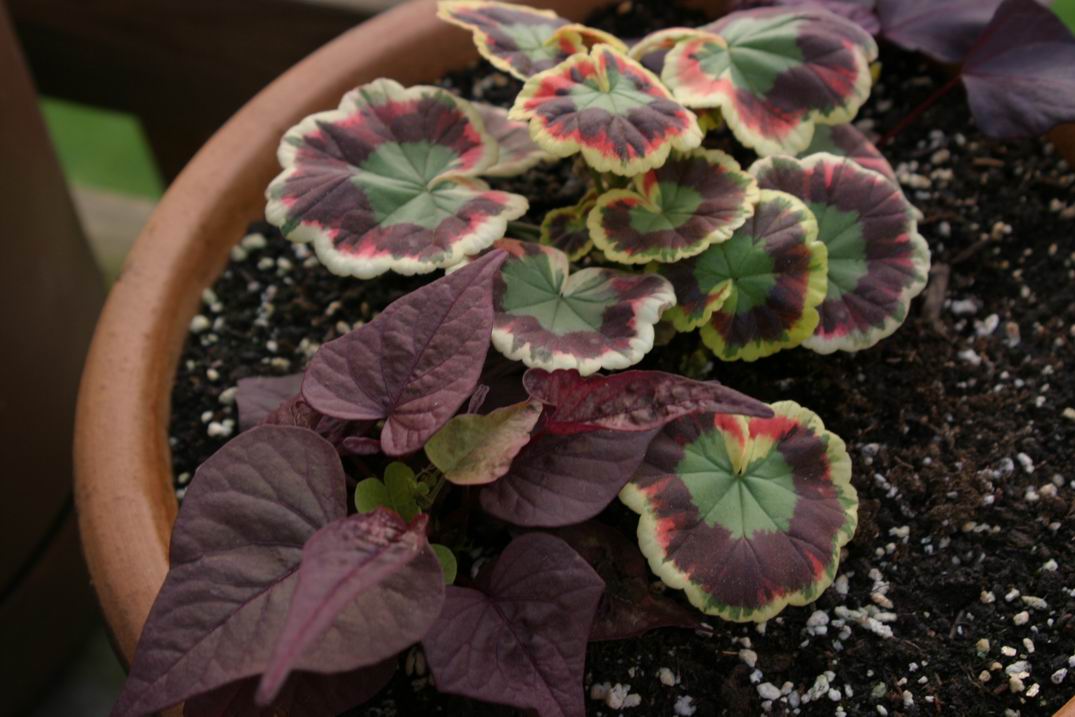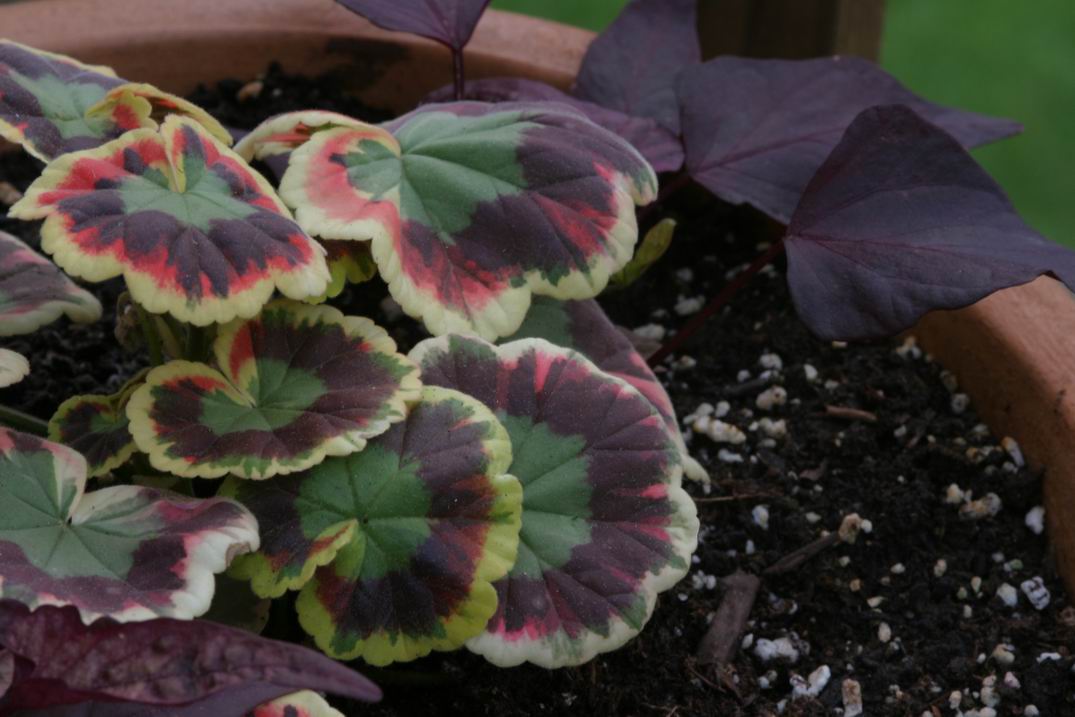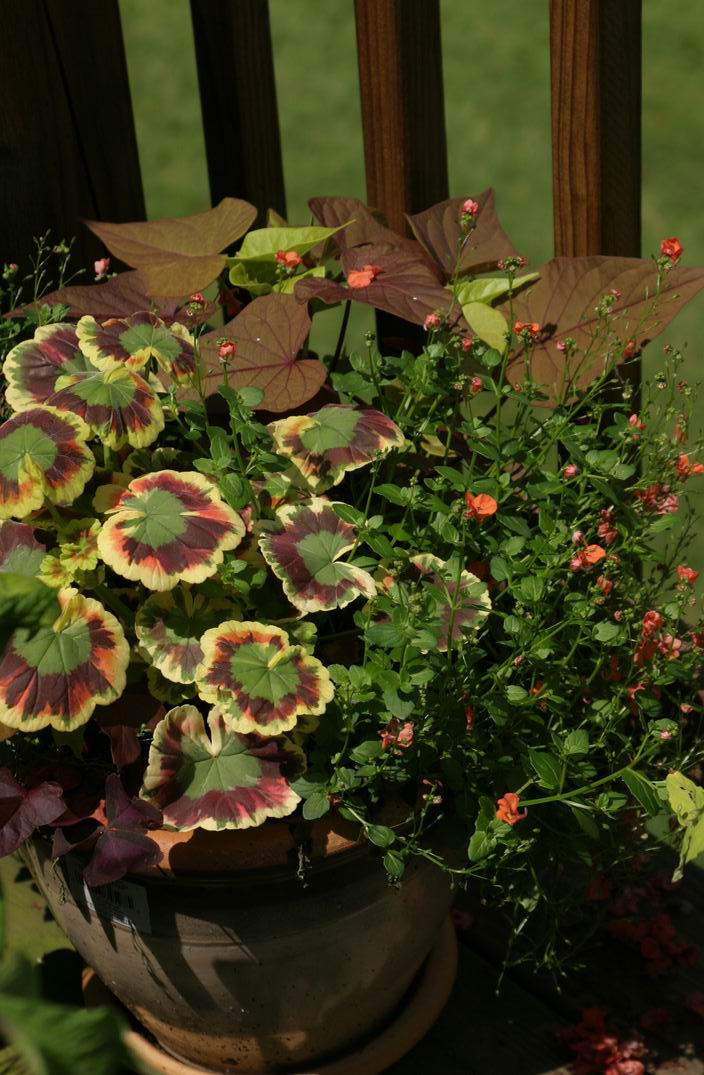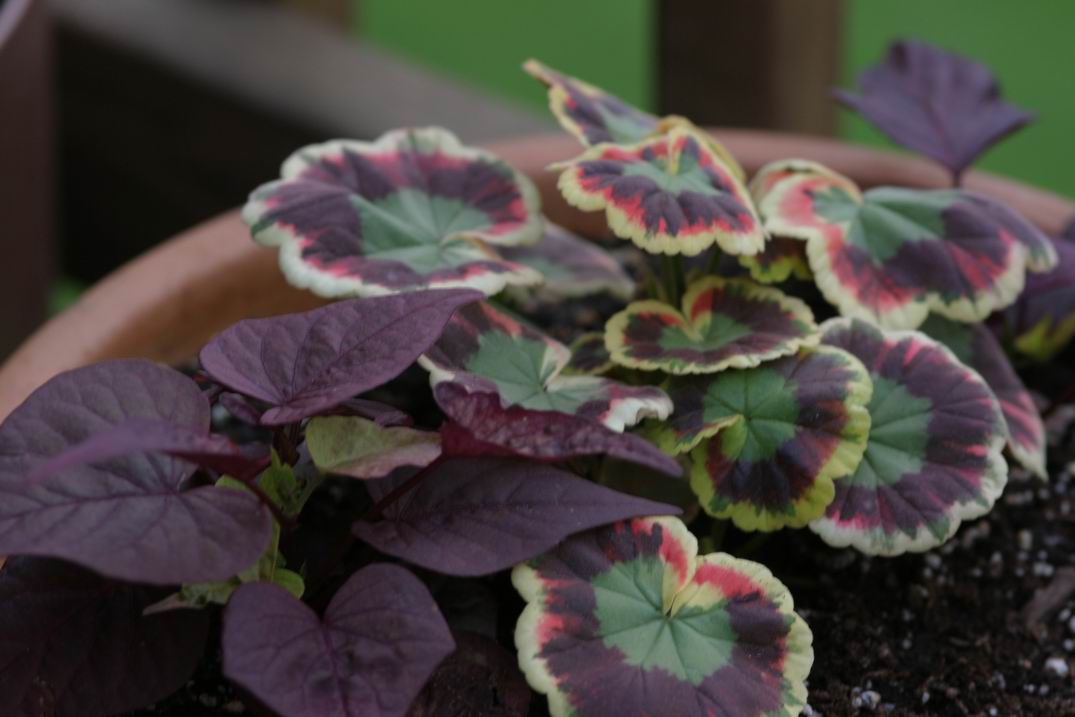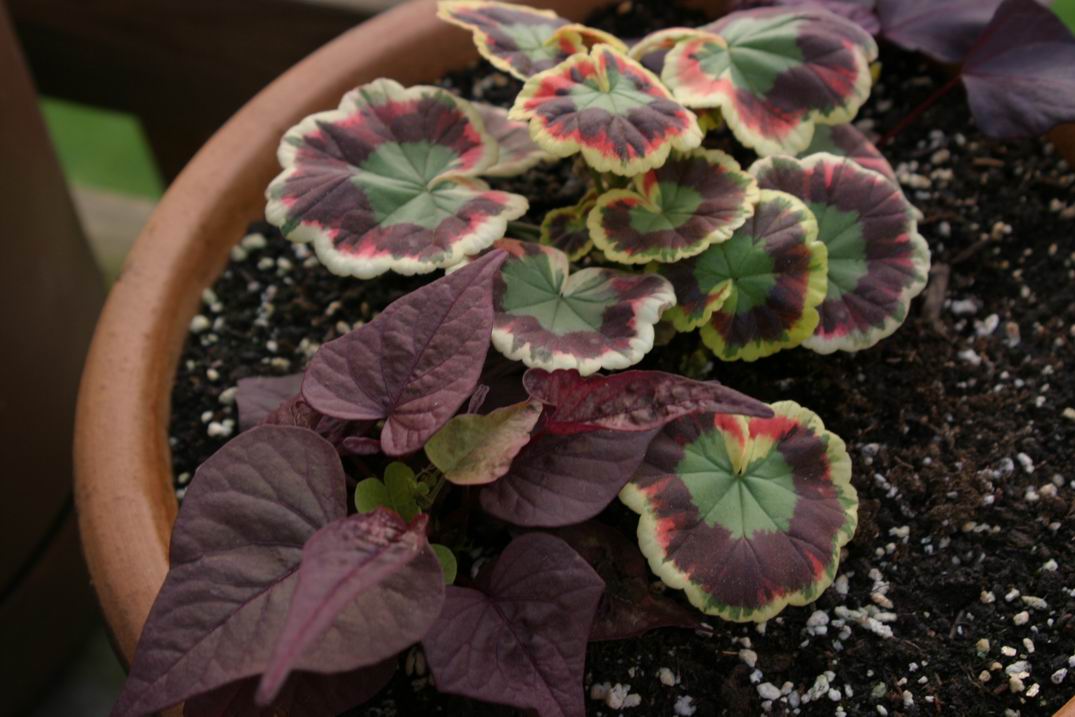 I love geraniums and pelargoniums. So sue me.
Ever since I was a child, I've been drawn to these weedy scented plants, veering toward them in the nursery and mulling over their different leaf and flower options. Not until many years later did I realize how many people loathe these plants. I've heard comments that the geranium's weedy scent stinks, that the flowers are tacky, and that the plants sometimes leggy appearance isn't appealing. To all of these comments I say STOP. I throw my hands up over my ears and scream "I can't hear you" at the top of my lungs.
Say what you want in the nursery. It's a public place. However, when you enter the front door of my home, you better zip it up. I once had an unassuming guest take one look at my new 'Mrs. Pollock' pelargonium and 'Black Heart' sweet potato vine (freshly potted up, I might add), cringe up his face a little and say "The tie-dye color makes that plant look fake." Oh, the horror of it all. My plants are sensitive, and I don't take kindly to insults made against them. So for the future, dear guest, I say keep your opinions to yourself. We can argue over politics, religion, even women's rights – but don't you bring your plant trash talk to my table. You wouldn't go up to someone on the street and say "Hey, your baby is ugly." I expect the same courtesy for my plants. If you can't say something nice, don't say anything at all.