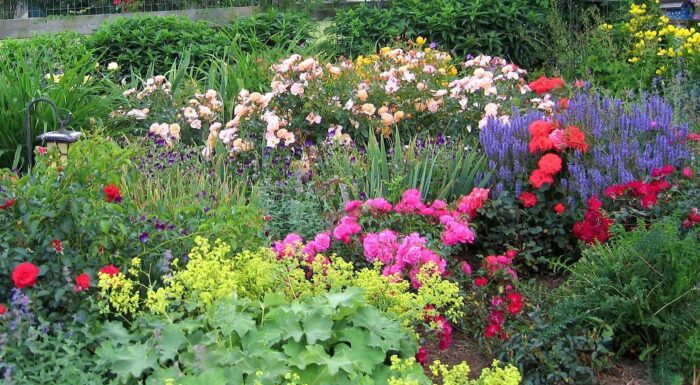 Are you looking for a way to enjoy your garden, have plenty of flowers to share with friends and family, and maybe even earn a little spending money too? A cutting garden is an excellent way to do all of that!
Of course, it's always nice to have a vase of fragrant sweet peas or colorful roses on your kitchen counter, but it's equally nice to be able to share a bit of joy and beauty with neighbors and friends.
Your cutting garden can be as large or small as your space and budget allow. You can certainly start small and add to your selections as you go.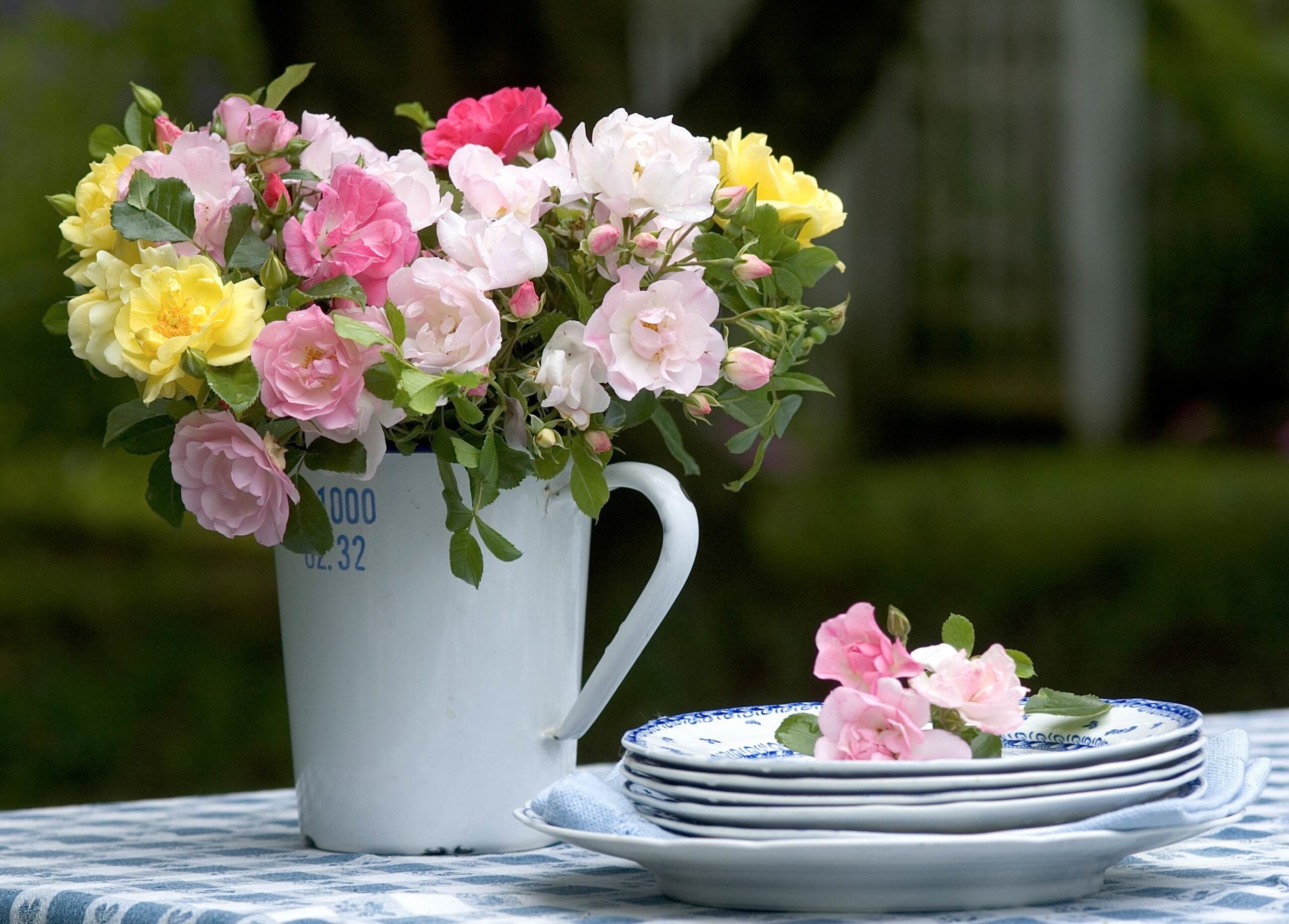 Ready to get started?  All you need to do is follow these simple steps . . .
Step 1: Make a plan
To start with, plan to grow a variety of botanical colors, textures, and shapes. Remember to include larger "focal" plants (Volcano phlox or dahlias, for example) and smaller "fillers" such as artemesia, feverfew, or lady's mantle. If you're planning on creating fresh-cut arrangements all season long, you'll need to plant spring, summer, and fall bloomers in your garden, along with some strong foliage plants.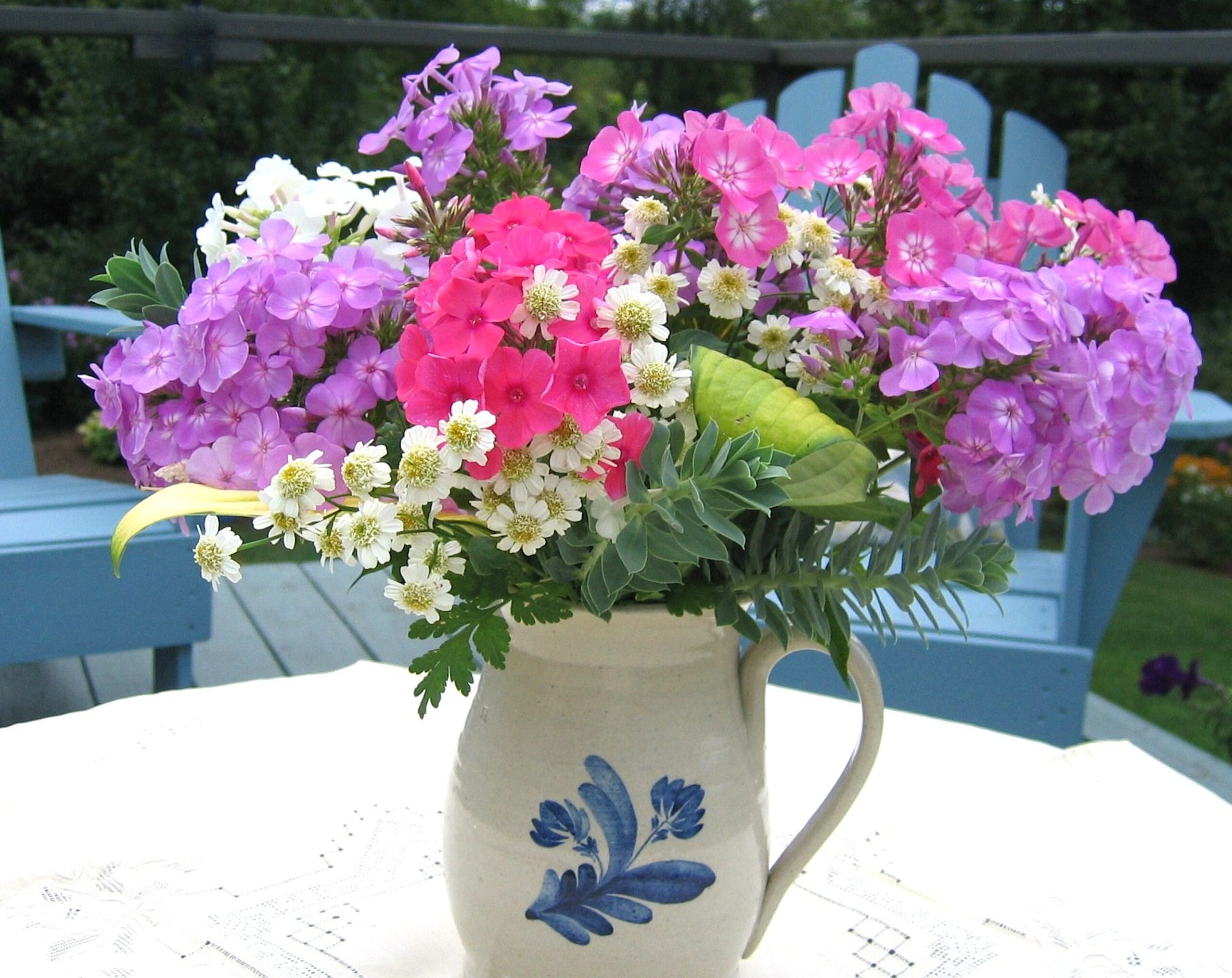 Early-season bloomers include fall-planted bulbs such as daffodils, tulips, hyacinths, and globe alliums. These are followed by early-blooming perennials like lily of the valley, lungwort, sweet peas, bleeding hearts, peonies, Storm™ agapanthus, and flowering shrubs. Depending on your location, most other flowering perennials start to send out their blooms in mid-to-late June and early July.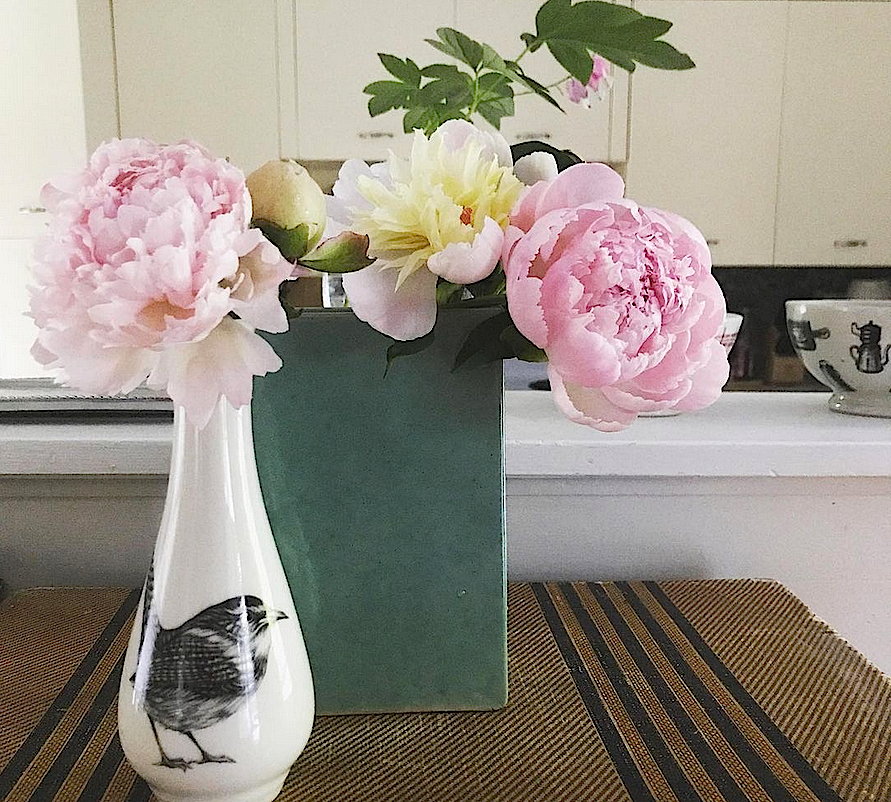 In the long run, perennials are less expensive, but initial investments can be a little challenging. However, many garden clubs often hold plant sales, and most gardeners are more than willing to share clumps of perennials when they're dividing them.
Most annuals take a little longer to grow and flower, depending on whether you start by seed or buy seedlings (small plants) from your local garden center. However, they are an inexpensive way to get started with your mid-to-late summer cutting garden. Some easy-to-grow annuals that are brilliant as cut flowers include calendula, larkspur, bachelor's buttons, cleome, sunflowers, nigella (love in a mist), cosmos, scabiosa, and zinnias.
All of the seeds for these annuals can be planted directly in the garden as instructed on their package. To stretch your cutting-garden later into the season, try planting a combination of plant seedlings with direct-seeded annuals in the same area. That way, as the older plants start to fade, you'll still have plenty of newer ones to enjoy.
Many mail-order catalogs offer cut-flower assortments well beyond what you can find at your local garden center. However, as tempting as it is to load up on stacks of seed packs, remember that some flower seeds take an exceptionally long time to germinate and come to size and often require greenhouse conditions or pre-chilling for maximum growth.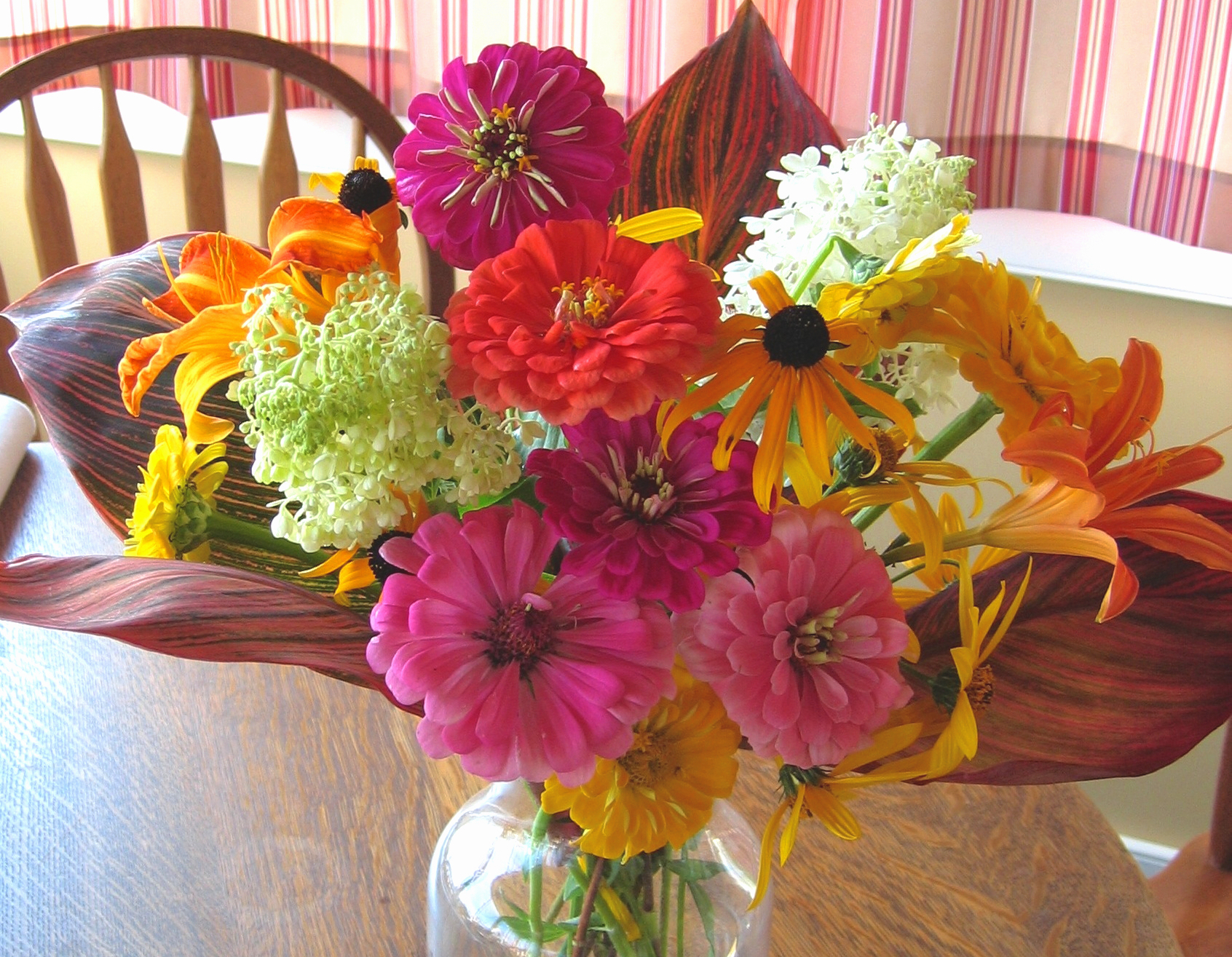 Get the most for your dollar by using plants with season-long interest that also last for a while after cutting. Full flower clusters of Volcano phlox and Flower Carpet® roses, iris, penstemon, dahlias, cosmos, rudbeckia, Shasta daisies, coneflowers, delphinium, and agapanthus are a few reliable choices. And best of all, they just bloom and bloom, so using them as cut flowers in no way stops the amount of blooms you have in the garden.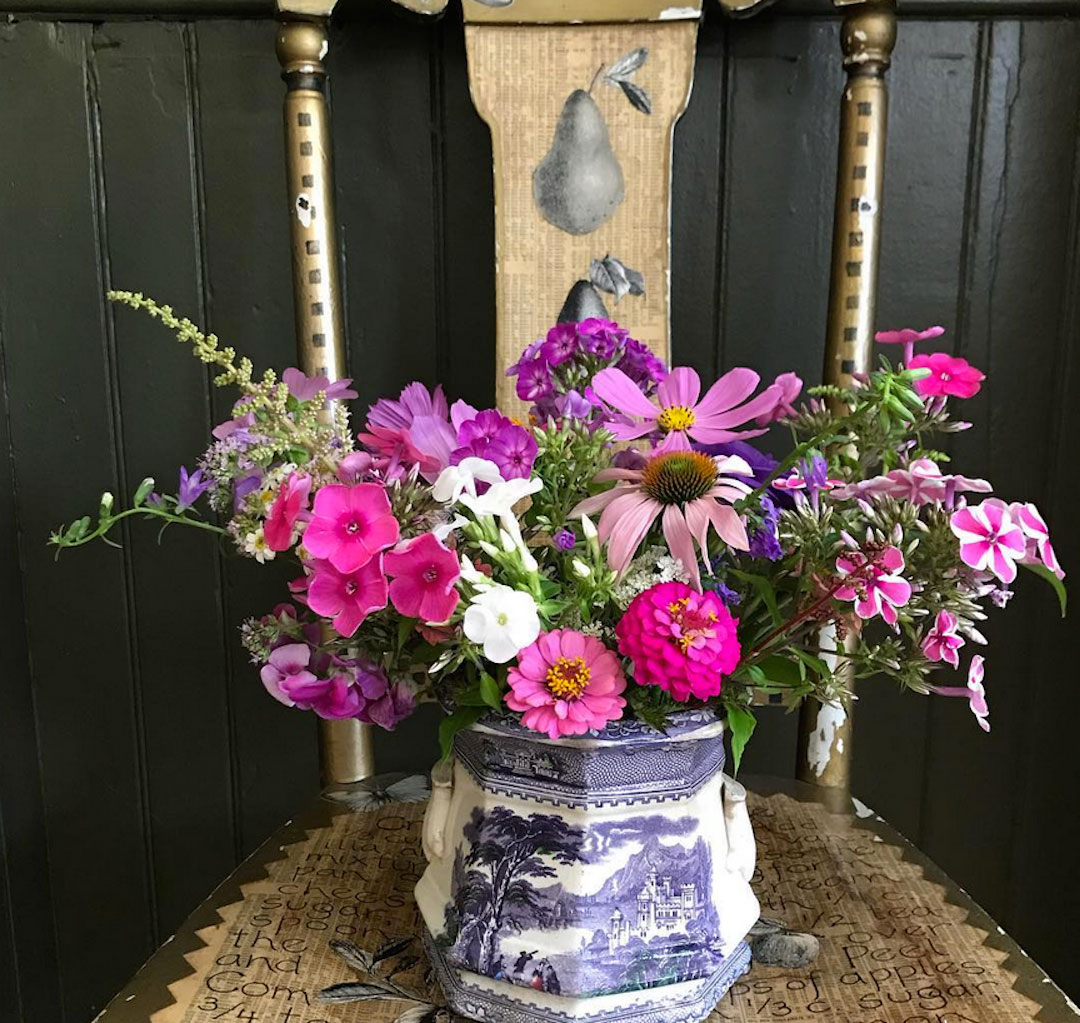 A favorite of florists, another long-lasting cut flower is alstroemeria (also known as Peruvian lily). If you're lucky enough to live in Zone 8 or warmer, you'll find these long bloomers to be a delightful addition to your perennial bed or cut-flower garden. Look for Alstroemeria Rock 'N Roll® (see below), which has both stunning variegated foliage and bright red blossoms. A few stems in a tall vase make a simple, lovely arrangement.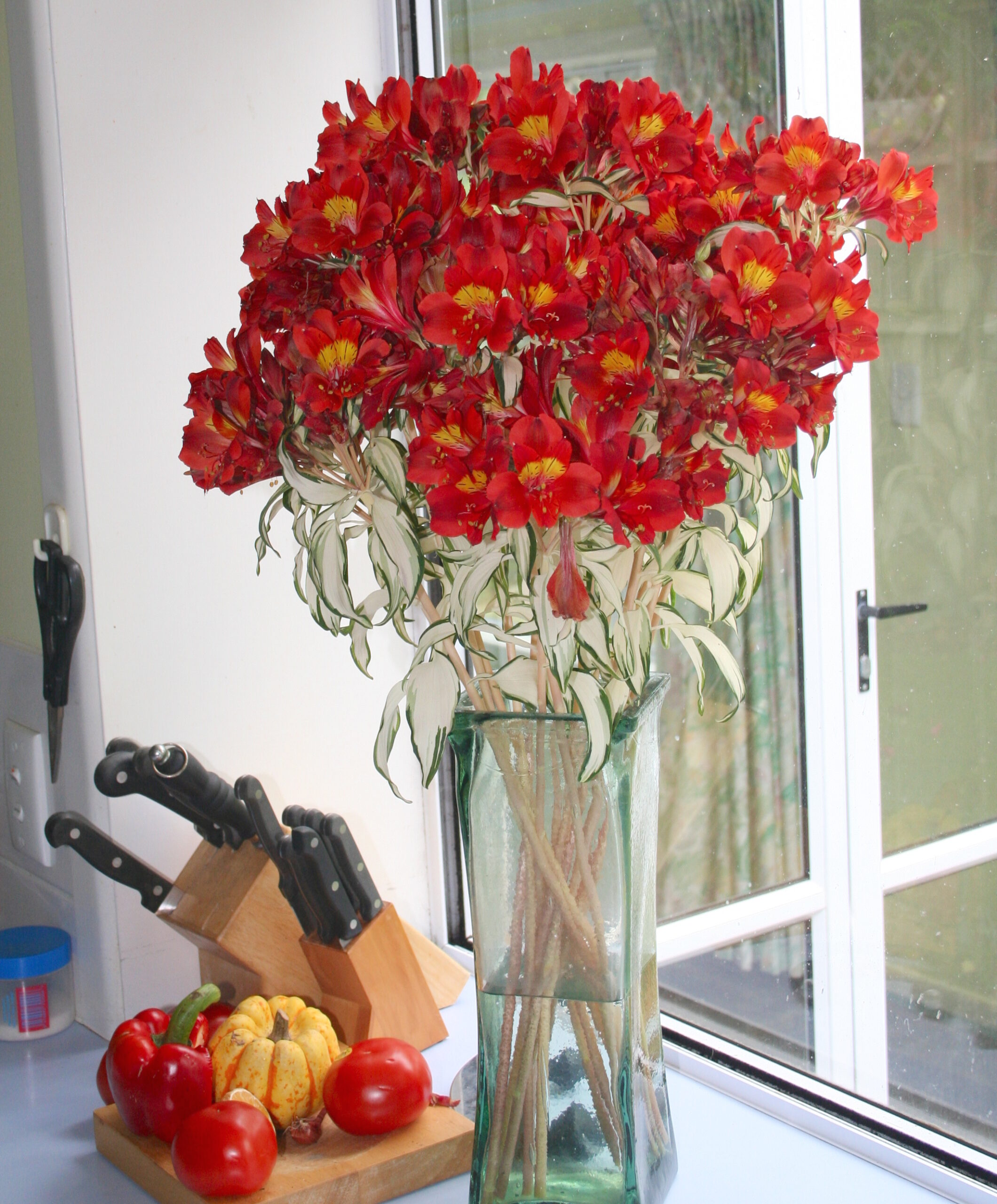 And speaking of foliage, don't forget that it can be as impactful as flowers in arrangements. Plus, foliage plants are really helpful for those in-between bloom times. For instance, the leaves of Tropicanna® cannas, hostas, caladiums, heuchera, lambs' ears, artemisia, and sprays of ornamental grasses make attractive fillers and add style to any arrangement. Annuals such as dusty miller and coleus also work nicely. Remember, a foliage-only arrangement can be as stunning as one filled with blooms!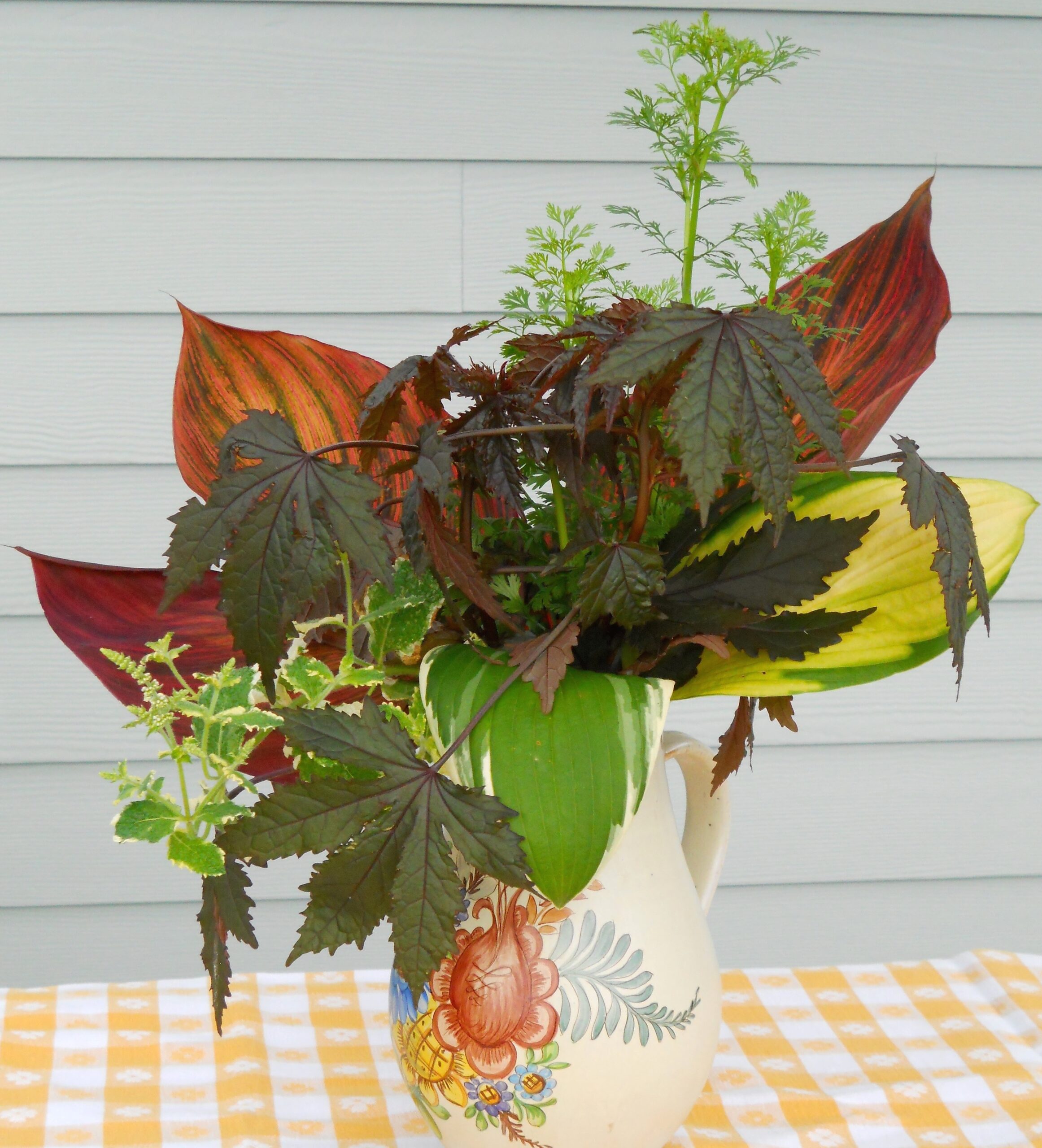 As you move later into the season, seedpods from lunaria, iris, lilies and peonies, feathery grasses, branches of crabapples, ninebark or other interesting trees and shrubs can also be used to create unique arrangements.
Fragrance is another thing to consider when planning your cut-flower garden. If you want to create sweet-smelling bouquets, it takes only one or two stalks of peonies, Oriental lilies, or Volcano® phlox, a few branches of mock orange blossoms or Fairy® Magnolias, or a few stems of lightly scented stock, Sweet Annie, salvia, eucalyptus, lavender, or mint to add a lovely fragrance to your bouquet.
Dried flowers make great cut-flower options too. Often referred to as "everlastings," there are a number of perennials and annuals that dry nicely when left in the garden—either in bloom or by leaving behind interesting seedpods. Many flowers are easy to air dry too.
Drying flowers is easy once you get the hang of it, and your dried flowers will provide a good option for late-fall and early-winter arrangements. For instance, both Flower Carpet roses and hydrangeas make splendid dried flowers, as do lavender, sea holly, baby's breath, delphinium, larkspur, yarrow, cornflower, and globe thistle, along with a variety of seed heads. Enhance your dried flower arrangements with a few stems of eucalyptus, sorghum, or dusty miller—all of which dry nicely too. To extend your cut-flower season, consider planting some annuals that are intended to be used in dried flower arrangements; statice, larkspur, baby's breath, strawflower, and globe amaranth are all dependable choices.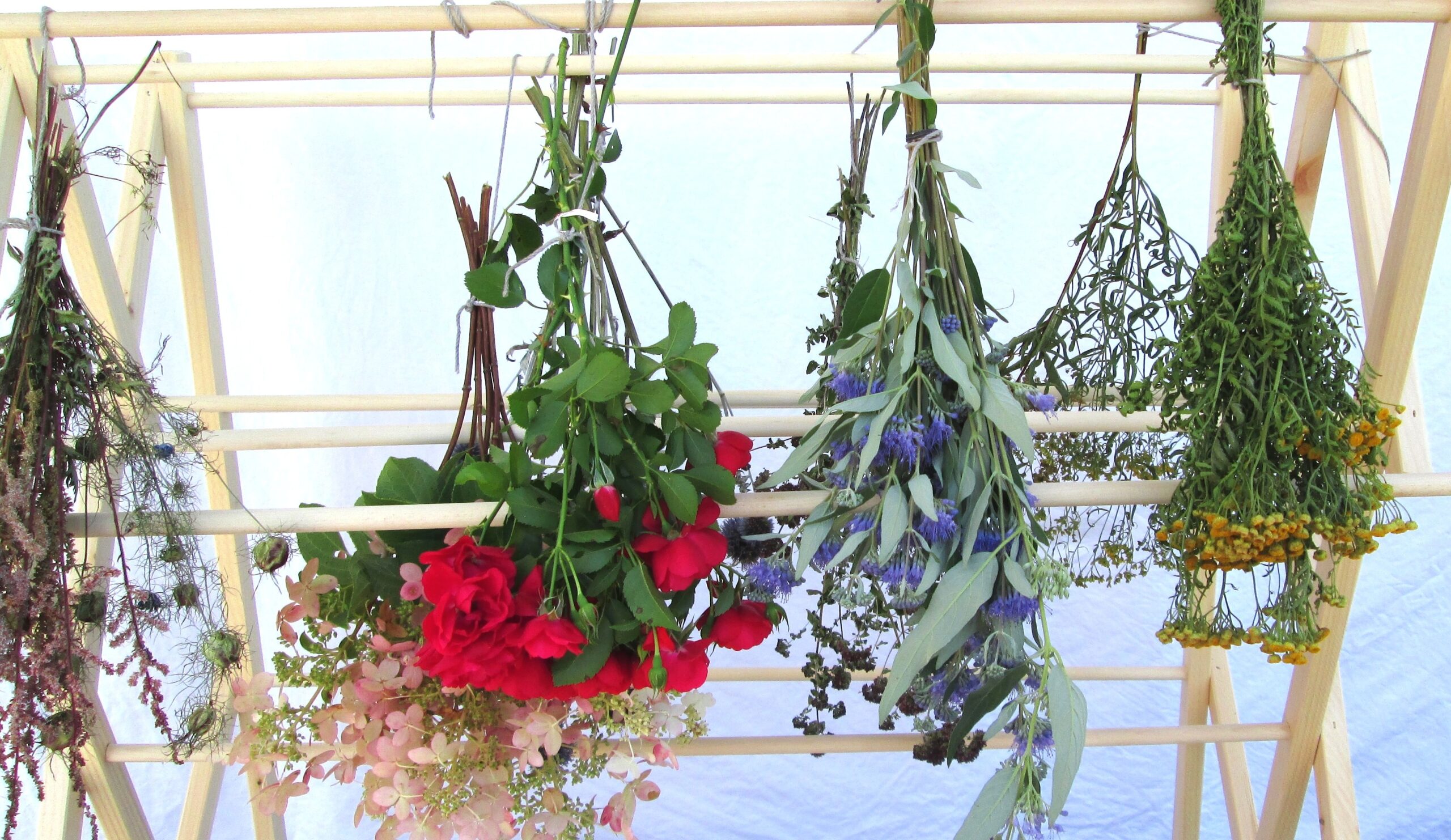 And finally, when choosing plants for your cutting-garden plan, think about the containers you're going to place them in—either for your own use or if you decide to sell them. Tall flowers need tall vases, but shorter-stemmed flowers can work well not only in vases but also in old teapots, Mason jars, crocks, old-fashioned sugar bowls, or other recycled containers.
Step 2: Plant
Before you create your cutting garden, you'll need to determine the best location. Generally we think of sunny locations as being ideal for cut-flower gardens, but if you don't have the luxury of a full-sun garden, there are plenty of "cuttables" that grow in partial shade. Access is also important in choosing a location, keeping in mind that you'll want to be able to reach your cutting plants without stomping over others. And remember to plant taller plants in the back of the row, with shorter ones in front to keep them more accessible.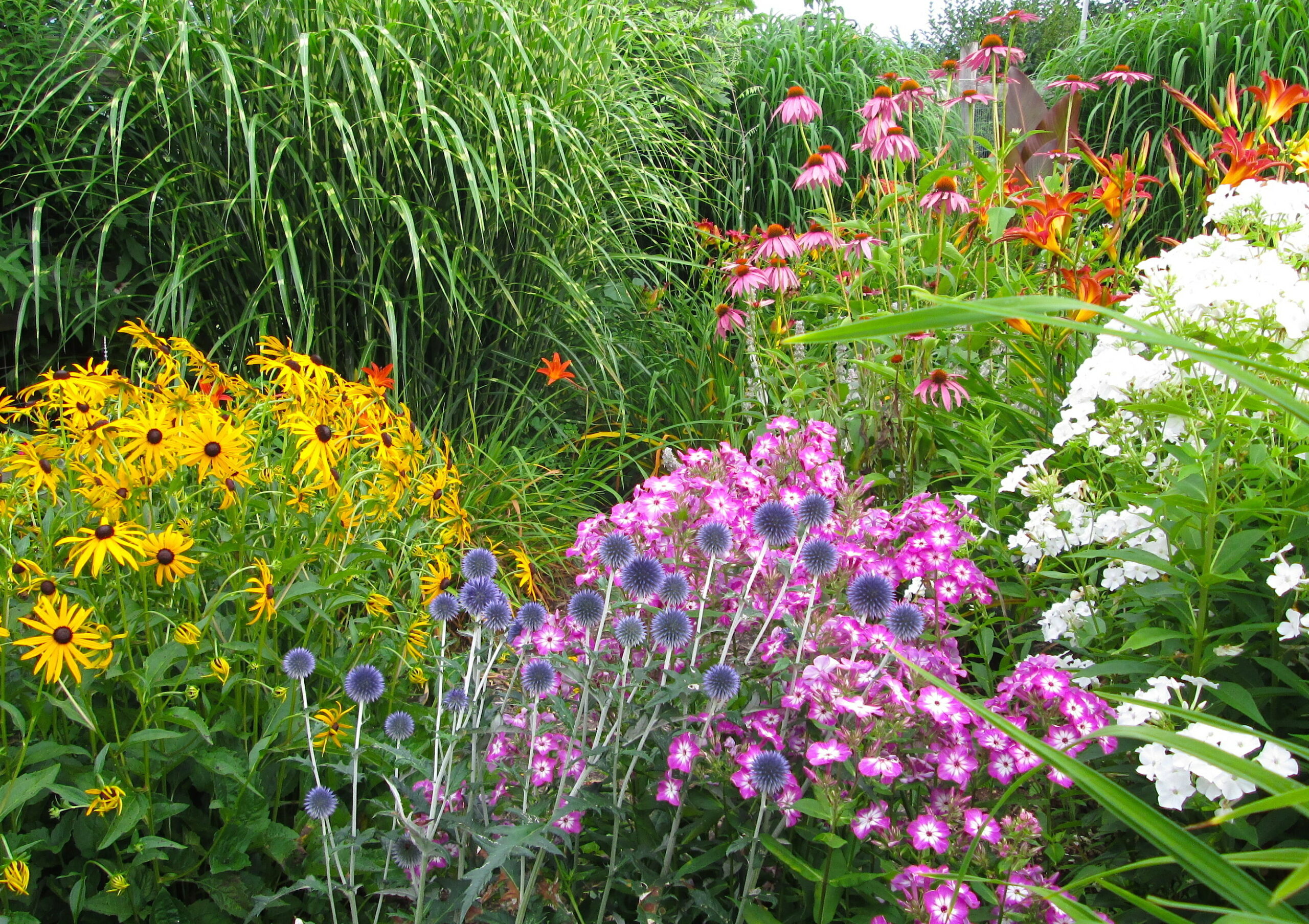 Regardless of where you plant, the soil should be loose and friable. Adding compost to any soil will increase the strength of the plants. Equally important is adding mulch. Not only will it help to keep weeds from taking over, but it will also help to hold the moisture, producing stronger plants and more blooms. The mulch doesn't have to be expensive; you can simply top the bed with shredded leaves, straw, or even thick layers of wet newspaper.
Some people prefer to mix their cut-flower annuals in with their perennial beds, but new gardeners may choose to start with a bed specifically for cut flowers. Other gardeners mix annuals in with their vegetables.  This method gives your veggie garden some added beauty, while also attracting beneficial insects. Zinnias, borage, calendula, verbena, French marigolds, cornflowers, snapdragons, tithonia, and many other annuals attract bees, butterflies, and other pollinators, and they all work beautifully in arrangements too.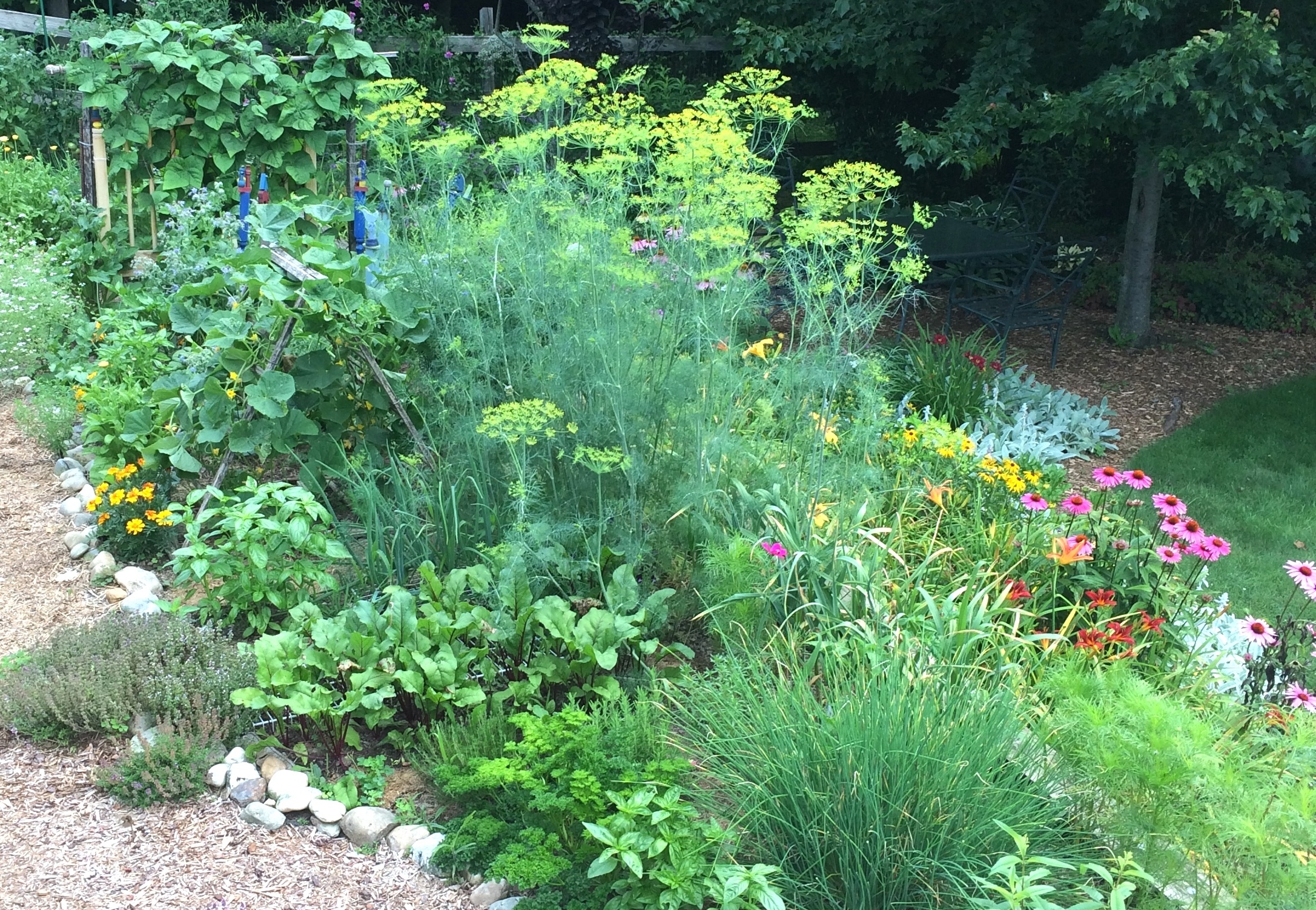 Step 3: Harvest and design
When you cut your flowers, do it in the coolness of the morning. Use a sharp knife or scissors so that you don't crimp the ends shut, hindering water absorption. Immediately "process" your plants after cutting, removing leaves from all but the last 6 to 8 inches at the top. Then quickly place them into a bucket of cool water in a shady location until you're ready to start arranging. If you plan on picking stems of various lengths, have separate buckets for short- and tall-stemmed cuttings.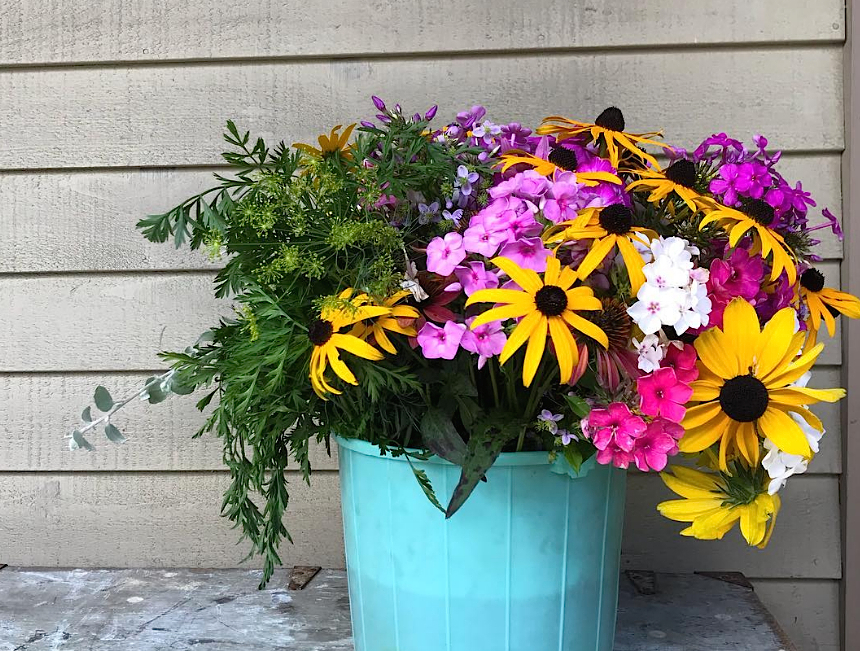 When it comes to style, European designers often use as few as three—or just one—plant in an arrangement. And often the container is just as important as the plant. Creating a design is really all about what makes you happy! And as with most things, the more you do it, the more comfortable you'll be designing all sorts of arrangements.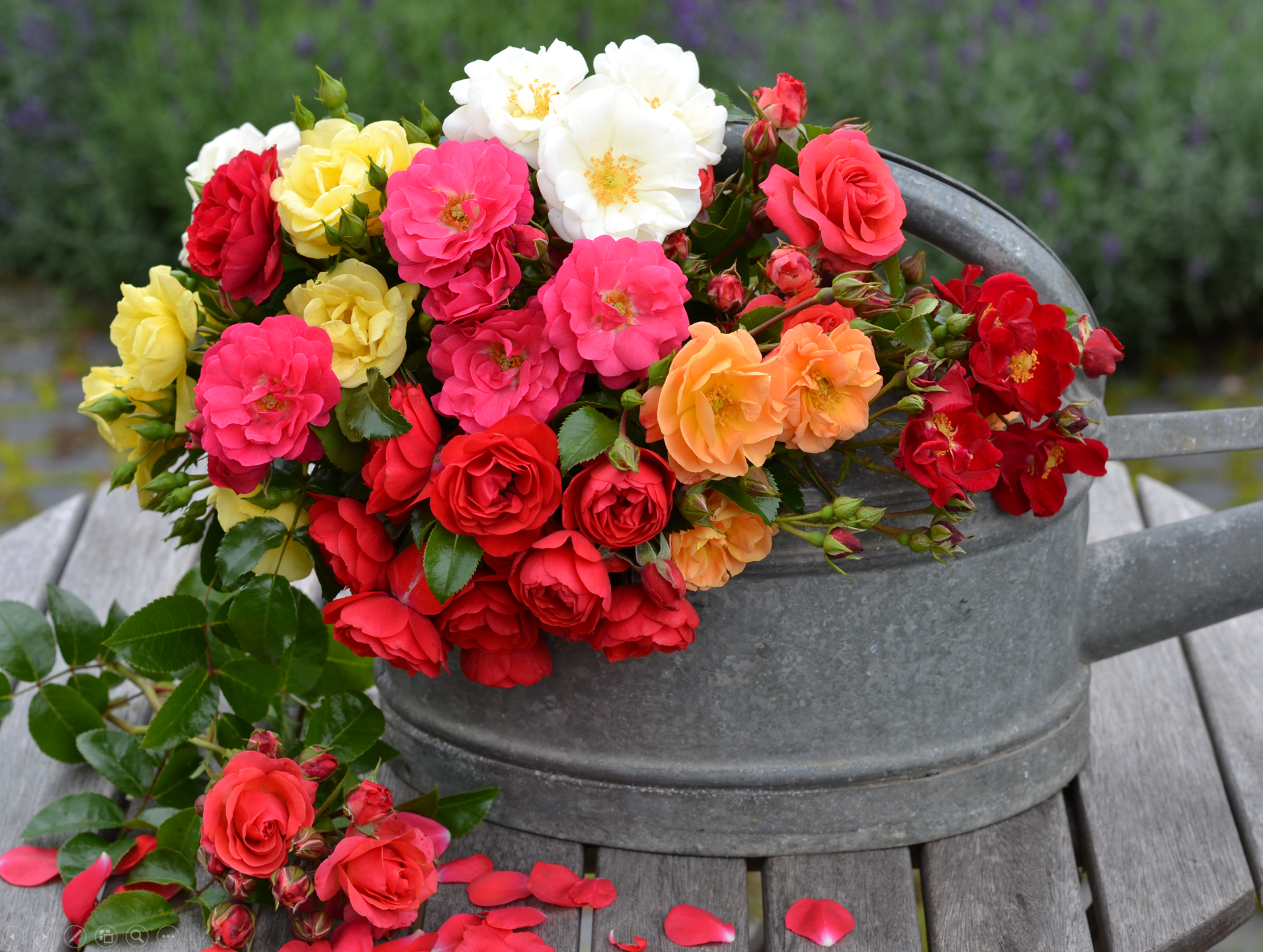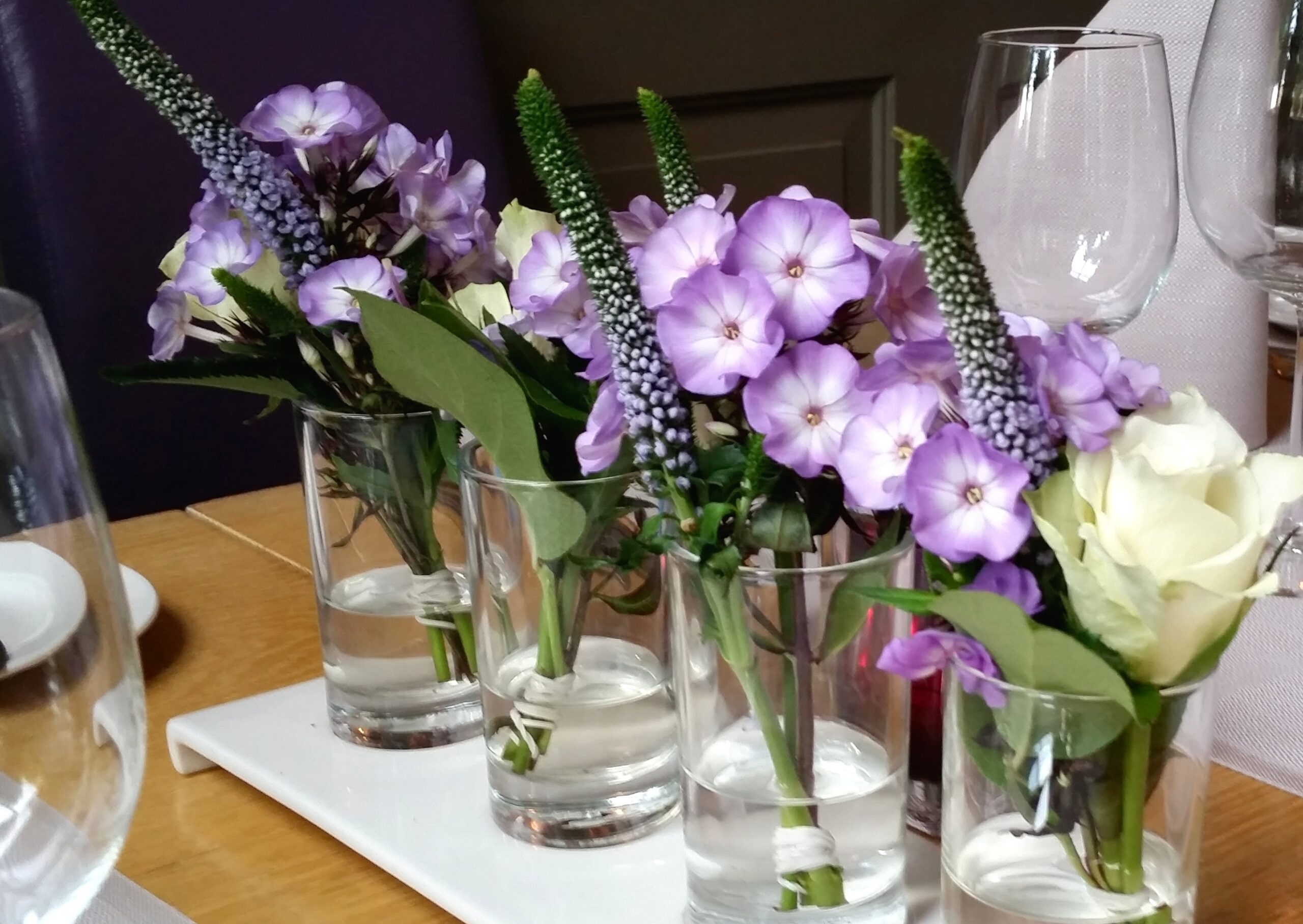 Step 4: Share
The wonderful thing about cutting gardens is that you'll have more than enough to share with family and friends. Another gratifying thing is that the more you cut, the more the plants will reward you with new blooms!
You can turn cut flowers and foliage into DIY gifts, set up an honor-system table in your front yard, or sell your bouquets at your local farmers market or to local restaurants. Some cut-flower growers have set up simple "U-cut" flower patches where customers pay by the stem, giving them the chance to create their own designs and arrangements.
Regardless of whether you enjoy them yourself or share them with others, dazzling displays of cut botanicals have a way of brightening lives, both for the receiver and the giver!