Congratulations to the winners of the December Photo Challenge, Winter Gardens.
We asked our winners to tell us about themselves, and here's what they had to say:
Anne Clark
Nature is my playground. Whether I am creating beautiful landscapes, working in my garden, or exploring the Rocky Mountains, I am always amazed at the beauty of creation. The landscape can be beautiful even in the winter. To accomplish this, I pay close attention to line, form, and texture when designing. The structural plants and boulders are the bones of my garden which compliment the home and frame the picture. This beautiful sunrise is just a reminder of Gods Beauty, Power and Glory. The title 'A Grand New Day' came from this years Women of Faith Conference.
I live in Loveland Colorado, and I am currently employed as a Landscape Designer for Empire Landscaping in Johnstown Colorado. I am also certified as a Sustainable Landscape Designer thru PACE in Boulder County, and I am passionate about creating beauty in the landscape while conserving our natural resources.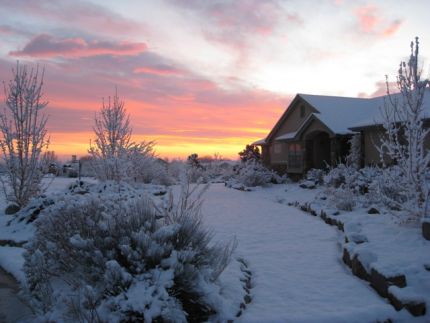 Mike Lane
I'm a retired forester who has always been passionate about the outdoors, so my love of gardening flows from that. My garden here in Victoria, BC is in Zone 8 and averages 287 frost free days a year. Growing English roses has been my specialty for some years, however my love of photography has caused me to begin making changes in the garden. Now I'm planting more varieties that photograph well, such as ornamental grasses, tall perennials and poppies.
Normally, the winter garden here is quite drab with the high amount of rainfall that we have. However, whenever we get a little snow or frost I'm out in the garden right away trying to capture that perfect photo. More of my photography can be seen on my Web site .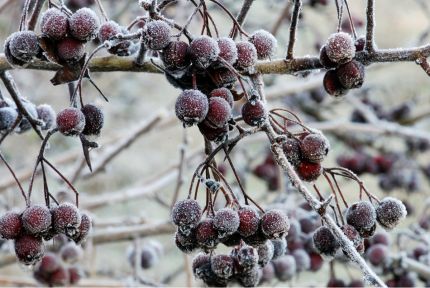 Kare Sanders
I'm just hitting my stride as a vegetable and herb gardener, and loving every minute of it! Last year, my fiance built me an amazing little 12×12 garden in a sunny corner of our suburban yard. It's got two raised beds—one for veggies, one for herbs—and room for a few containers here and there. It's surrounded by a wonderful picket fence and gated entrance under a big arbor—I absolutely love it and had so much fun growing all kinds of goodies.
We grew seven different kinds of tomatoes—far too many plants as it turned out—they were so happy (and last summer in Seattle was so exceptional) that some grew to 8 feet tall, and we ended up with probably a thousand tomatoes, maybe more!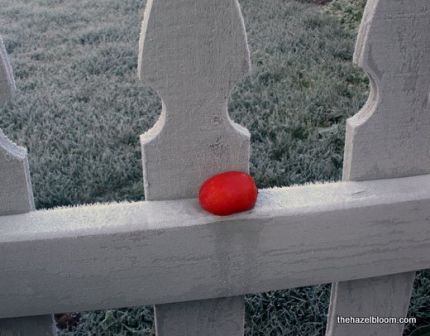 I love photography, but have yet to get a "serious" camera—all my photos are eked out of my great little Nikon Coolpix point-and-shoot.
Though I'm in "winter mode" and thus posting more about recipes and inside-the-home stuff on my blog, The Hazel Bloom, you can see a few more photos of my garden there. When spring gets here, though, I guarantee I will be garden-obsessed and blabbing all about it!
Dennis Kruse:
Gardening is my wife's passion, but I have become caught up in her enthusiasm.  I enjoy photographing the flowers that she tends.  While visiting France in 2008, we toured gardens in Loire and Provence.  We fell in love with the garden pergolas we saw at various hotels and gardens.  We wanted to capture the calmness and serenity we found in the French gardens and recreate those feelings in our own garden.  The pergola is tucked into a shady area of oak and maple trees.  It is surrounded by azaleas, rhododendron, mahonia, hemlocks and native wildflowers.  When sitting under the pergola, one looks out on the sunny garden filled with native plants and bushes that attract hummingbirds and butterflies.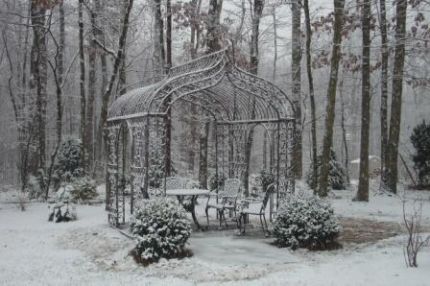 We have been working on our garden since we moved to Virginia five years ago.  It has finally reached the point where we can actually sit down and enjoy it once in awhile rather than always be working in it! Sanders: