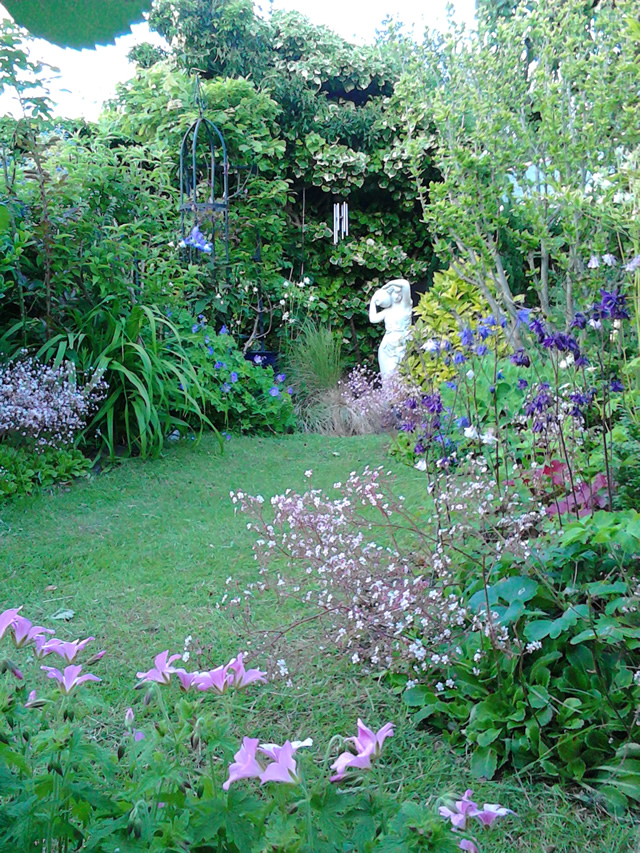 Paul Cartwright of Cardiff, Wales shares his eclectic mix of garden styles.
"My garden is located on the very edge of Cardiff, the capital of Wales, UK, close to the iconic Castell Coch (Red Castle). I have been here 5 years, beginning with lots of gravel and overgrown brambles, and transforming it to what it is today – an eclectic mix of as many plants as I have managed to include. I am addicted to plants and love a wide range of garden styles. With a plot 35 metres by 10 metres, my challenge has been to fit them all in without creating a disjointed mess. I hope I have created sufficient transition between each of the small areas so that on a journey through the garden you can enjoy at least a flavour of woodland, Mediterranean, cottage, formal, Japanese and alpine planting. I just didn't want to leave anything out!"
The Green Fingered Blogger
https://greenfingeredblog.blogspot.co.uk
Have a garden you'd like to share? Email 5-10 photos and a brief story about your garden to [email protected]. Please include where you are located!
Have a mobile phone? Tag your photos on Instagram or Twitter with #FineGardening!
You don't have to be a professional garden photographer – check out our garden photography tips!
Do you receive the GPOD by email yet? Sign up here.
Follow us: @finegardening on Twitter | FineGardeningMagazine on Facebook | @finegardening on Instagram