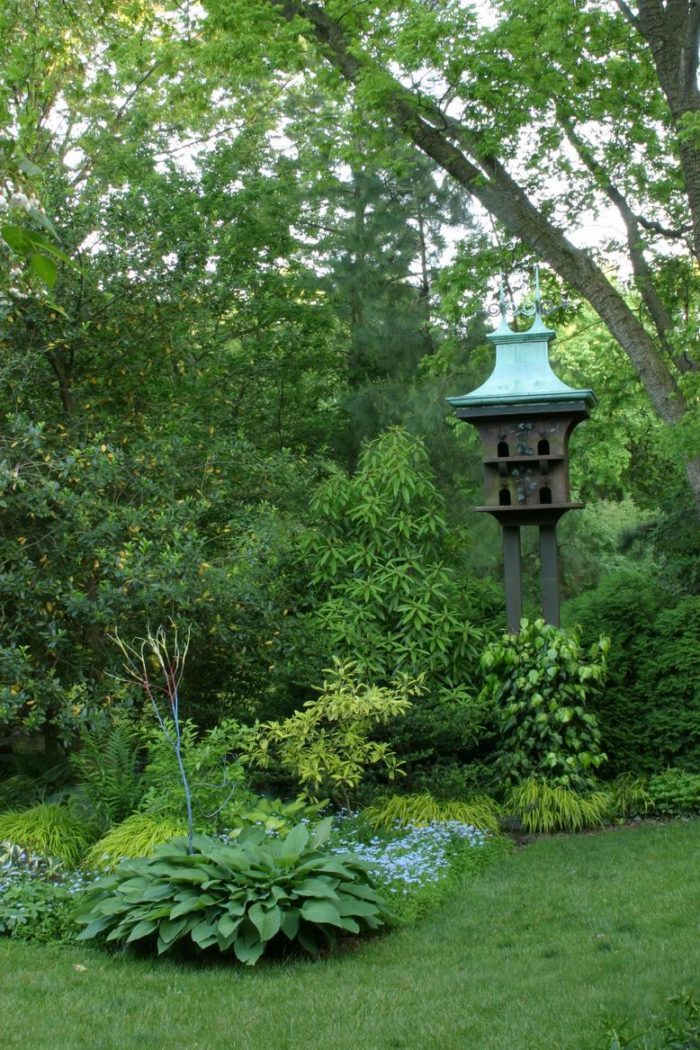 When we first featured this birdhouse on the cover of the December 2000 issue of Fine Gardening, the FG office got dozens of calls from gardeners wanting one just like it. Years later, this garden feature is still a stunning focal point in the garden of Eve and Per Thyrum in Wilmington, Delaware. Alas, it's one-of-a-kind, handmade by Per himself. The structure alone, minus the legs, is at least 6 feet tall.
Welcome to the Fine Gardening Garden Photo of the Day blog! Every weekday we post a new photo of a great garden, a spectacular plant, a stunning plant combination, or any number of other subjects. Think of it as your morning jolt of green.
Sign up to get new posts delivered to your inbox each morning so you'll always remember to take a look, or add us to your RSS feed. We look forward to sharing our garden travels with you.
If you think you have a photo that we should share on the Garden Photo of the day, email us. Send hi-res images to [email protected] with GPOD in the subject line. We'll only respond if we plan to use your photo.