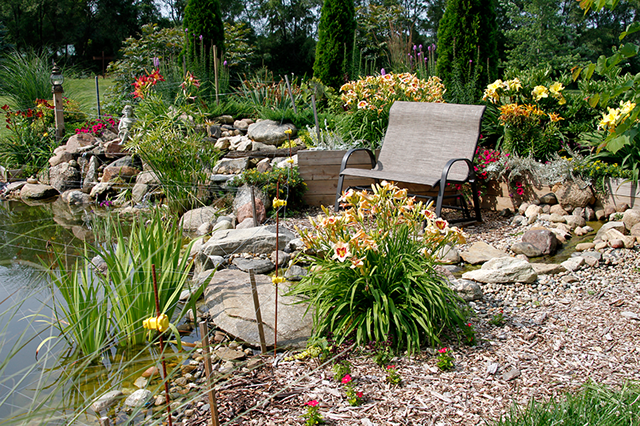 This must be what it's like to live at a park.
"Hi, my name is Angela Norman and I live in Mahomet, Illinois. I love your magazine and have read it for many years. I always learn from you and am inspired to create new flower beds, walkways and plantings. I decided to send you a few pictures of what we've been doing the past few years. I live in on 5 acres. No, I do not have all of it planted yet. I am getting closer to that goal, but not there yet. In 2010, we put in a pavilion for our daughters graduation. We had planted red oaks, maples, a bur oak, a dogwood and a ginkgo tree around the space 15 years earlier knowing that there would be a pavilion in that space. Then I added spirea and hydrangea bushes. I also planted hostas, sweet woodrift, ferns plants around the base of the trees and pavilion. It turned out beautifully. At that time I knew we would be moving on to putting in a pond and stream bed to view from the pavilion. I also put a few new heritage birch trees, a redbud and magnolia in by the future pond area to get it ready. By fall, I had added cappuccino weigela, lilacs, dwarf arborvitae bushes, and behind it all Colorado blue spruces. All this was to create a backdrop for the pond.
So in 2013, the backhoe arrived to dig the hole for the pond. I was so excited; I had wanted a big Koi pond for 20 years. My dreams were coming true. (Sometimes it felt like it was never going to happen.) After the hole was dug and liner put in, I had a 25,000 gallon, 75 foot, 4 ft deep pond and waterfall. We hauled rocks and planted miscanthus grasses, rudbeckia, Asiatic lilies, daylilies, low growing junipers and cranberry cottoneasters, arborvitae's and more to build up the gardens around the pond. When we needed a rest from our joyous work, we sit in the pavilion and enjoy the views. I put 15 koi in the pond that year as well. That same year, my husband surprised me with another phase of my gardens by putting in a pergola along the edge of the yard, along the walking path. I planted a wisteria on it. Then we added golden arborvitaes, lilacs, variegated weigela and 'pink storm' quince bushes around and behind it.
In the spring of 2014, we started the stream bed leading from the edge of the pavilion to the pond. This now connected the whole space together. I planted hydrangea and birds nest spruce bushes, woodland ferns, hostas, coral bells and other plants along the stream and watched the koi swimming in the pond. At this time we found a farmer with some very big rocks he wanted to get rid of. We were happy to take those off his hands and place them around the pond and stream bed. One of the problems we have encountered in our yard is how to deal with the uninvited wildlife that happens to show up. The fishing line strung over the pond and electric fence is to keep out the local blue heron and Canadian geese. We are still planting and tweaking our pond without feeding our koi to the blue heron.
We have held many events out there with our family, church family and friends. They say it's like going to a park. I wouldn't know, I spend most of my time in my yard. My goal was always to have a home that is peaceful and beautiful, where every day is filled with chirping birds and garden fragrances in the air. As you know, a gardener never stops planting and growing the garden. Currently we have many perennial beds, a vegetable garden, a fruit tree orchard, 2 ponds (goldfish and koi), a hedge line with trees, raspberries and bushes, and an area just for trees. The adventure goes on every year."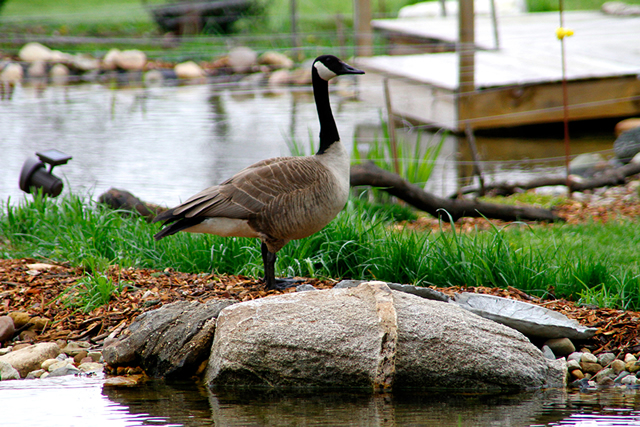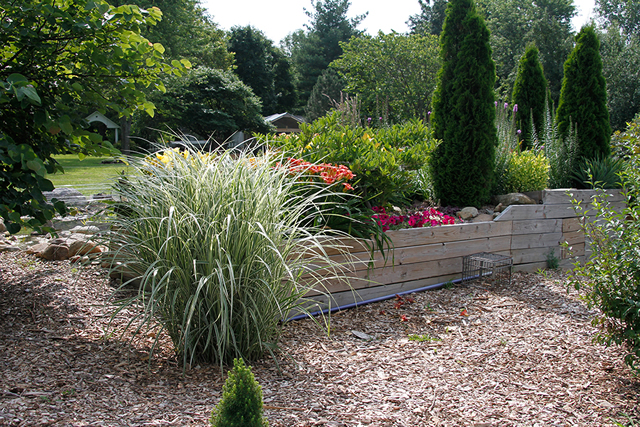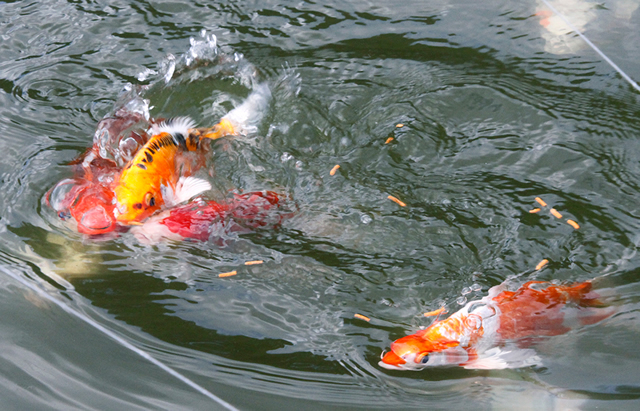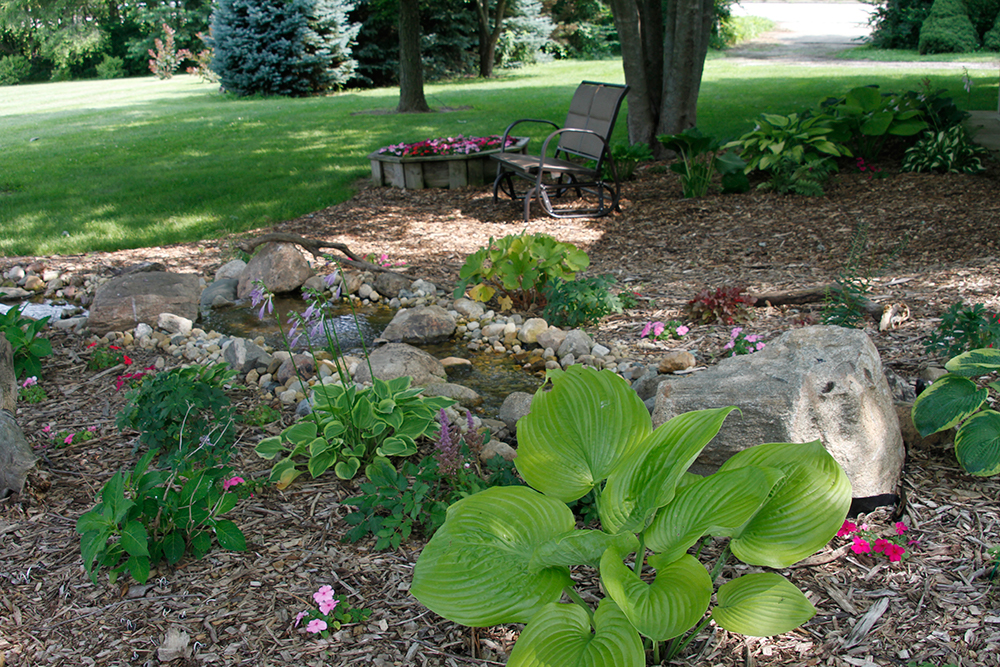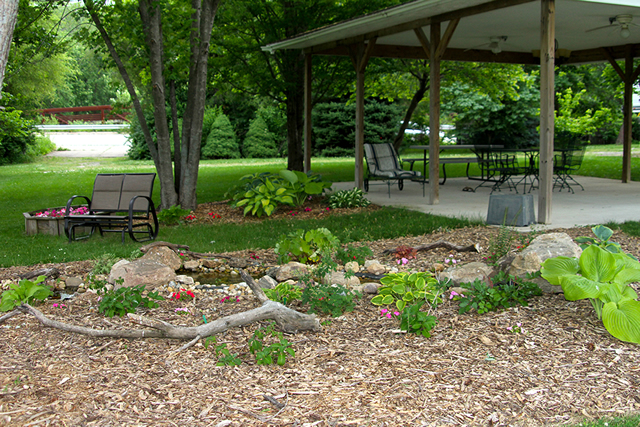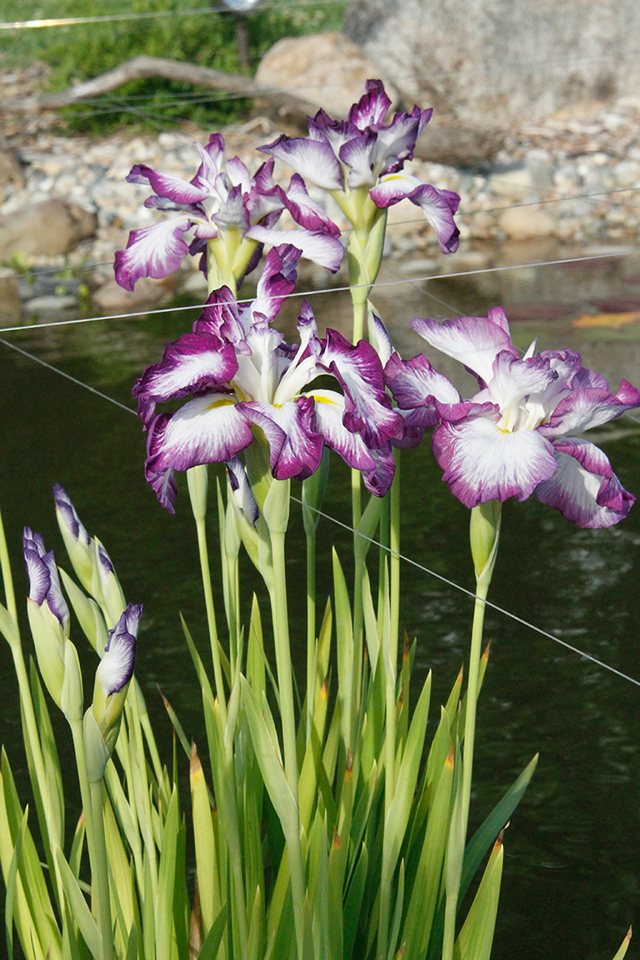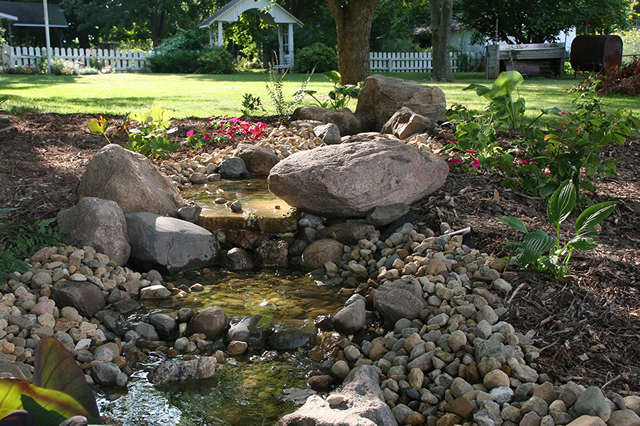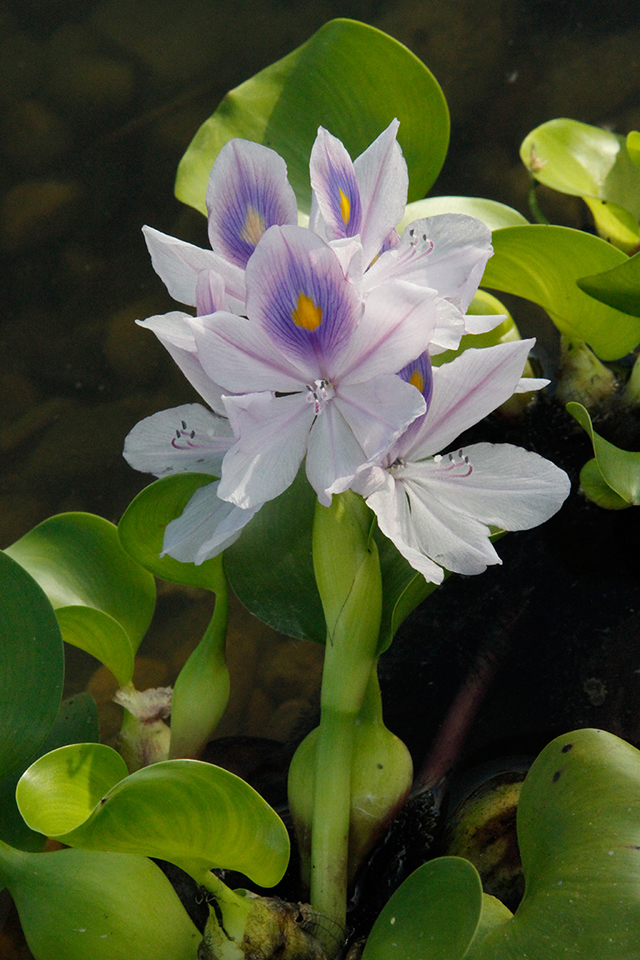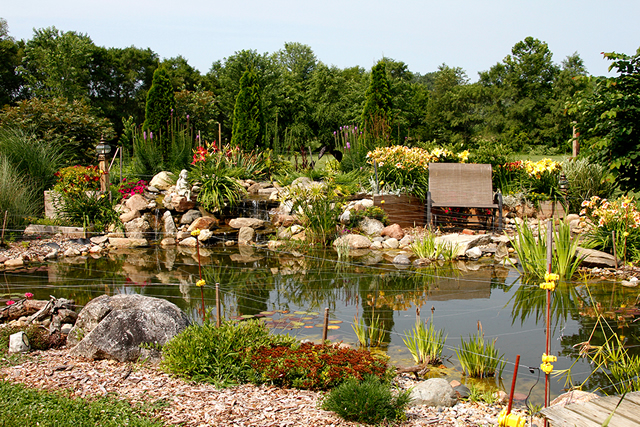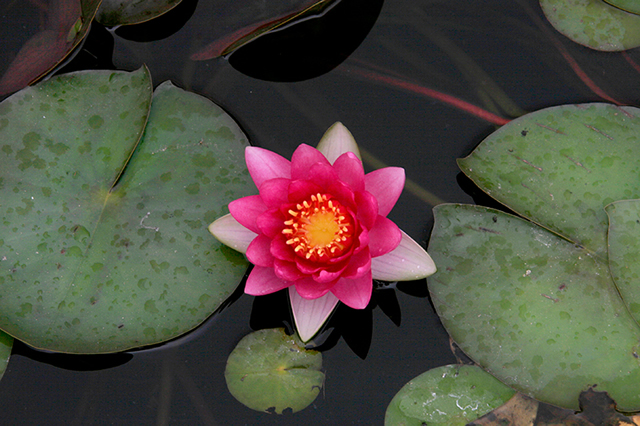 Have a garden you'd like to share? Please email 5-10 photos (and a brief story about your garden) to [email protected], or tag your photos on Instagram or Twitter with #FineGardening!
Whether you've never shared before or you've been featured multiple times, we want to see your garden! You don't have to be a professional garden photographer – check out our garden photography tips!
Do you receive the GPOD by email yet? Sign up here!